When we think of resilient plants, we don't often think of the vegetable garden. Veggies require the most care and resources and often wouldn't last without us. But by adding some hardy vegetable plants to the mix, your garden will be more likely to survive unexpected weather conditions.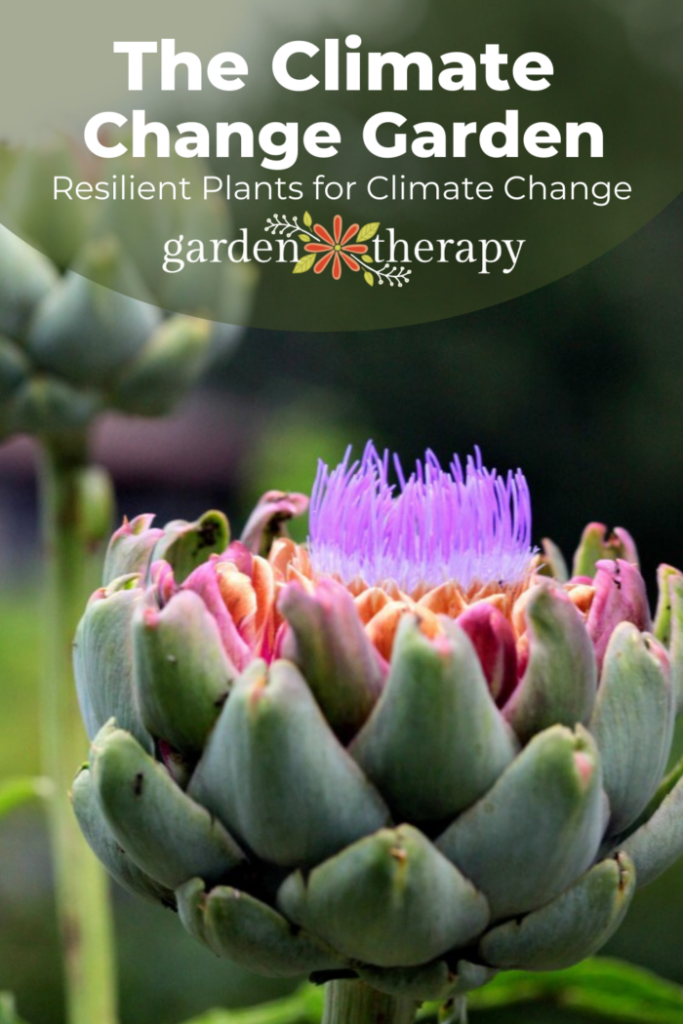 When I first saw Kim Stoddart and Sally Morgan's book, The Climate Change Garden: Down to Earth Advice for Growing a Resilient Garden, I immediately knew I wanted to discuss it. They have a similar approach to me about gardening, where we need to work with our natural ecosystems and climate rather than trying to fight it.
Kim and Sally had some amazing suggestions about some of the more hardy, resilient vegetable plants we can grow as we navigate these changing climates. Because, more often than not, the vegetable garden is the place in our yard that requires the most maintenance and is sensitive to these weather extremes.
So, whether you're experiencing more cold or heat than usual, these resilient plants for climate change are perfect for the vegetable garden.
Jump ahead to…
Reprinted with permission from The Climate Change Garden, Updated Edition: Down to Earth Advice for Growing a Resilient Garden by Kim Stoddart and Sally Morgan © 2023. Published by Cool Springs Press.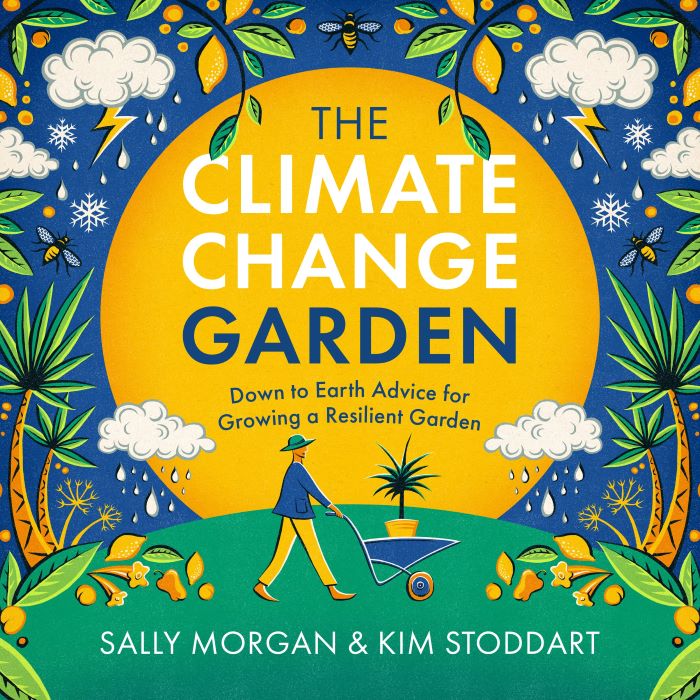 How Will Climate Change Affect Gardening?
For hundreds of years, gardeners have followed weather patterns to plan and plant their gardens. We often rely on information like average frost dates or temperature highs to help us do so.
While we once used to look at the traditional thirty-year historical data average, it's no longer a tool we can use. It seems we're breaking records every other month regarding temperatures.
Instead, gardeners will need to work with their unique microclimates. Every garden is unique, and a yard even twenty minutes away might experience different weather conditions than yours.
Rather than relying on historical data, you'll have to become more attuned to your home garden's temperature and sunlight levels to determine which plants to grow and how long the growing season will be.
"We have already established that it's no longer gardening as usual, and while this undoubtedly presents challenges, it also offers great opportunities," says Kim and Sally. "There's no turning back the clock, and the development of personal resourcefulness inside better enables us to deal with hostilities on the outside."
For instance, colder regions can capture heat in thermal masses or greenhouses, while warmer regions can cool plants using shade and water. It's all about working with what we've got!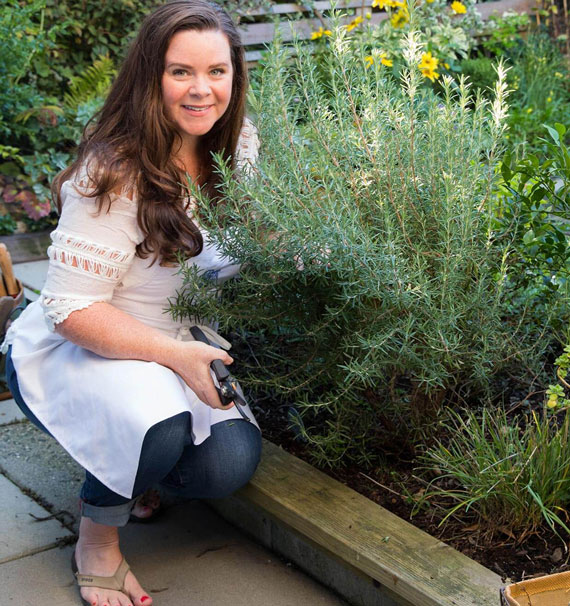 The Best Resilient Plants for Climate Change
Perennials are one of the best ways to create a garden full of hardy plants that will have a higher chance of handling the elements.
Kim and Sally recommend we dive deeper into the relatively unknown world of perennial vegetables. "Their longevity enables them to stand firm against more challenging conditions. With their deeper root structure, they seek out moisture more effectively during a dry period and absorb an excess of rainwater during storms, to the benefit of the plants around them."
Below, I've listed plenty of perennial vegetables and some annuals that are absolutely some of the most resilient plants for climate change.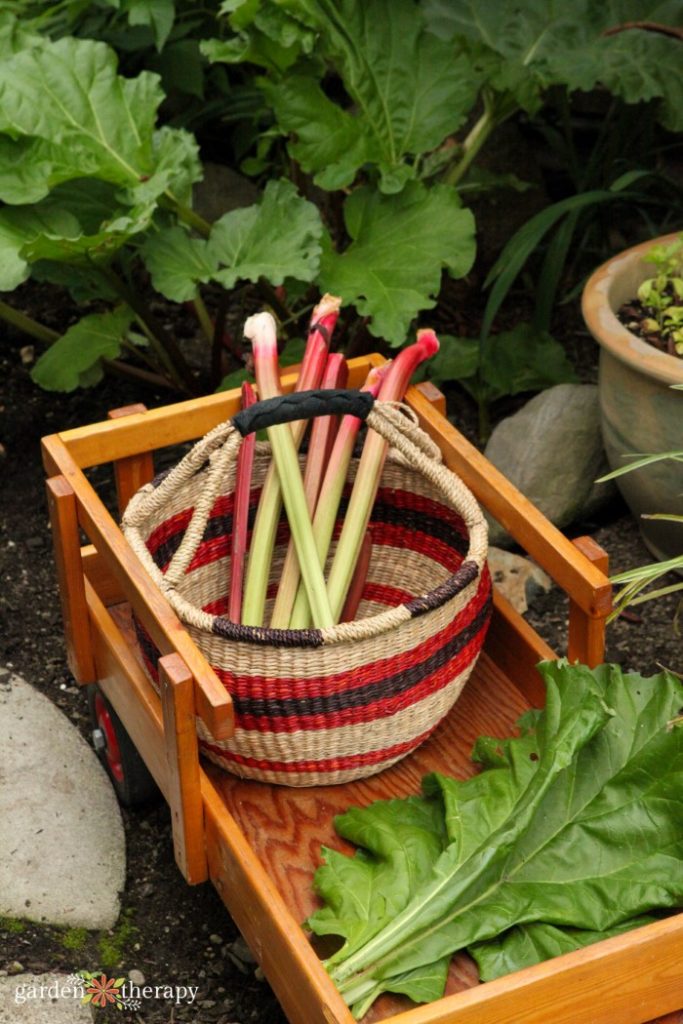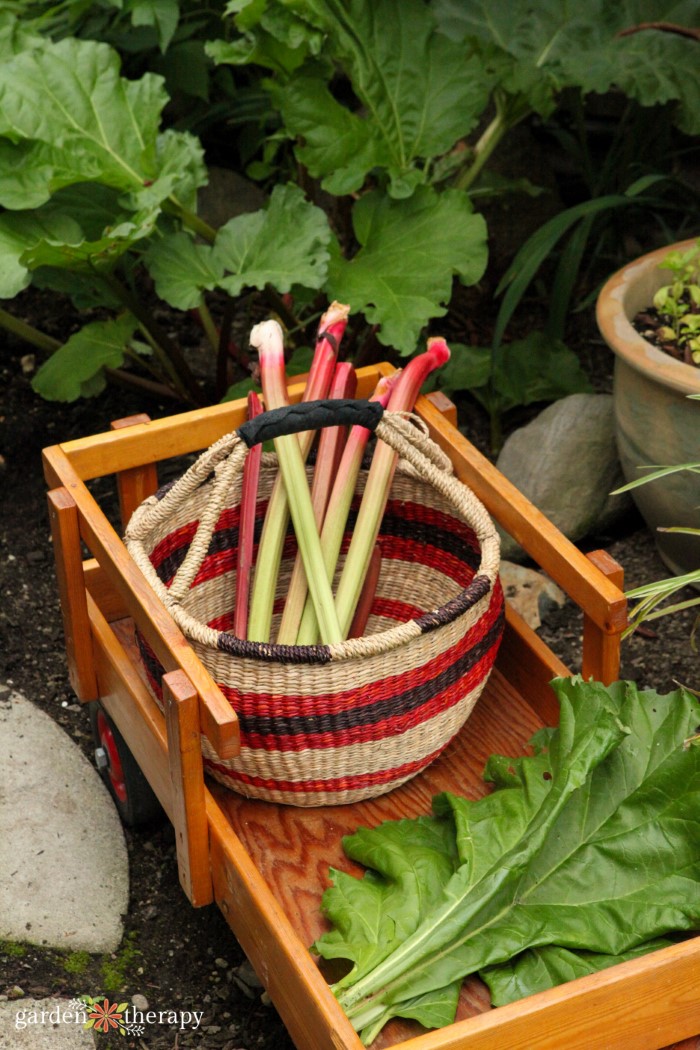 1. Asparagus
Asparagus officinalis
"Easily grown from seed or planted on from bought-in crowns, this delicious perennial will, when established, keep on providing for many more seasons."
As Kim and Sally mention, asparagus will take a few growing seasons before you can actually harvest from it. But since asparagus tends to be one of the pricier produce in the grocery store, it's a worthwhile investment of your garden space and effort.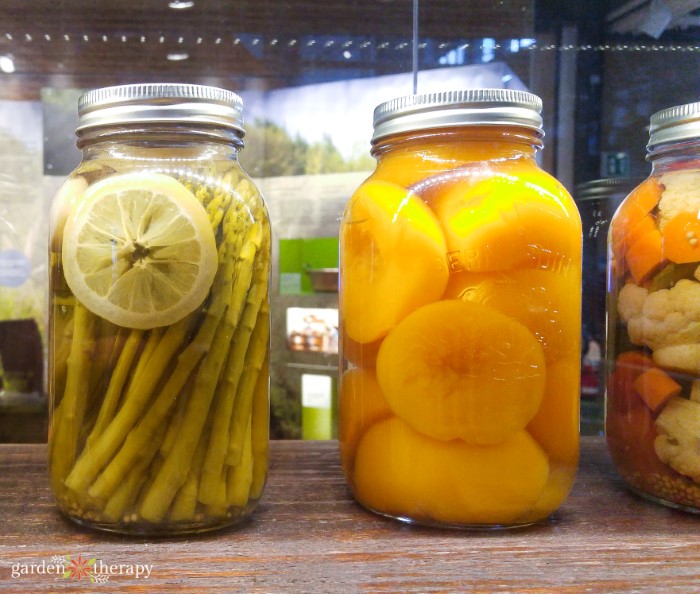 2. Walking Onions
Allium cepa 'Proliferum Group'
"This variety of onion will gradually 'walk' around your veggie patch as it produces bulbs on the end of its foliage, which eventually bend over and plant themselves in the surrounding soil," says Kim and Sally.
This strange phenomenon is what makes walking onions one of the weirder alliums out there, but also really fun to grow. You can then harvest and eat these bulbs.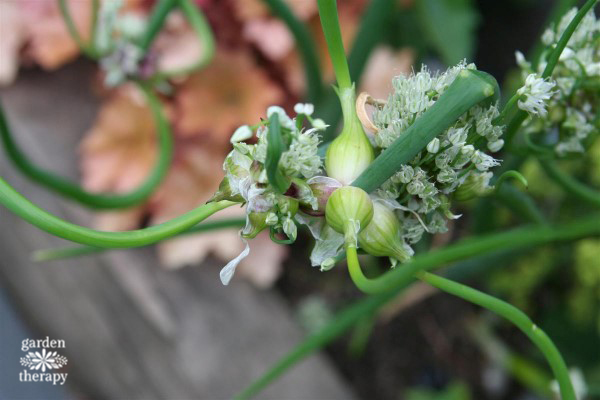 3. Artichoke
Cynara cardunculus var. scolymus
Not only are artichokes tasty, but they're also a beautiful ornamental in the garden. They can produce for up to five years and can get very large upon maturity.
The plants get as large as 4ft tall and wide, so make sure you have the space for these perennial vegetables.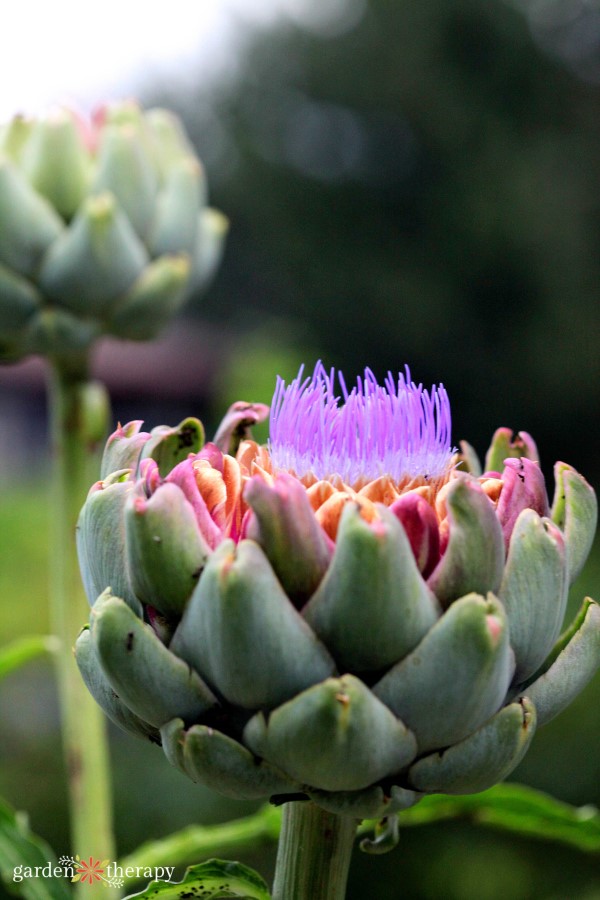 4. Jerusalem Artichoke
Helianthus tuberosus
Kim and Sally recommend the Jerusalem artichoke. "These plants have a strong survival instinct and produce tubers deep in the ground. New plants can always be expected to emerge with gusto in the spring."
These Jerusalem artichokes, also known as sunchokes, have edible tubers that taste slightly nutty, somewhere between an artichoke and a water chestnut.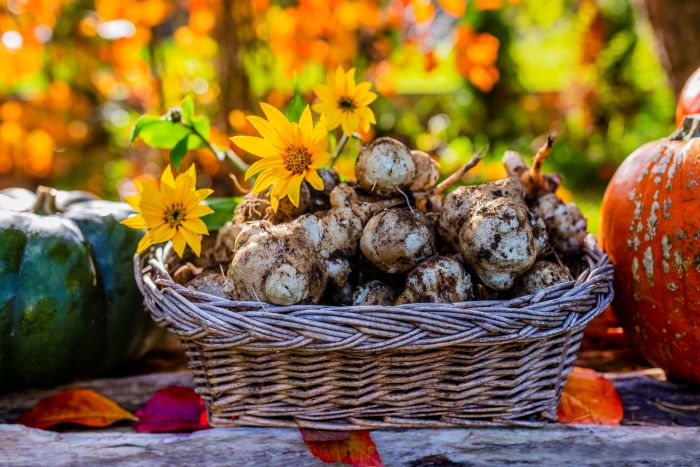 5. English Lavender
Lavandula angustifolia
This heat-loving ornamental can make your garden look and smell amazing. It's also extremely popular with pollinators, making it a great addition for wildlife as well.
Since it's native to the Mediterranean, it doesn't mind hot, dry summers and cool winters. Drought tolerance is a great quality when looking for hardy plants.
I love using lavender for its aromatherapy benefits since it's known to calm and relax. I use it in various projects, from soap to dryer bags. It's also an edible flower, which you can use for drinks or baking. Or you may find it in the famous herbs de Provence mix!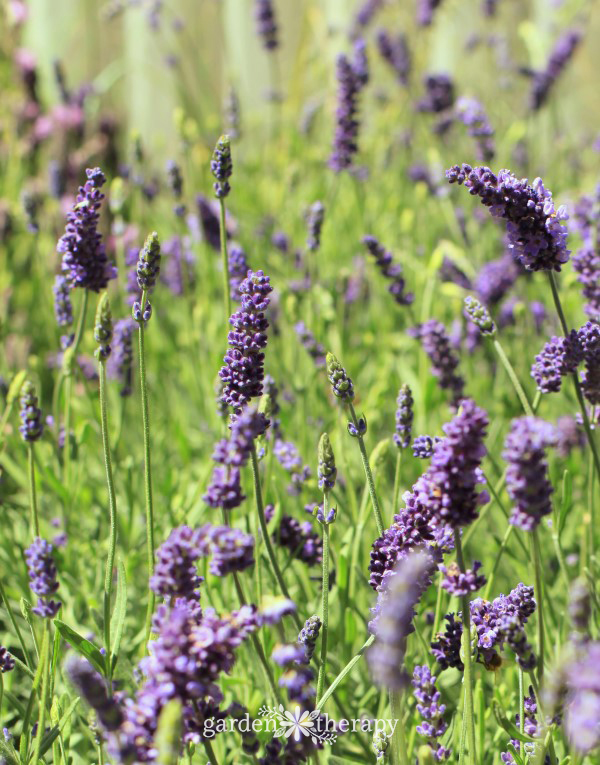 6. Oca
Oxalis tuberosa
If you like potatoes and yams, maybe you should try oca. Just like potatoes, oca is crunchy when eaten raw and becomes a starch when boiled.
"These highly colourful small South American tubers are becoming more readily available for planting, thanks in large part to certain seed and plant suppliers and their work championing the growing of this nutritious plant," says Kim and Sally.
7. Peppers
If you live in a hot climate or are experiencing hotter-than-average summers, try growing peppers. These heat mongrels will actually taste spicier when they get lots of sun.
Since peppers aren't good with cold, start them indoors 4-6 weeks before the last frost date to give them a jumpstart on the growing season. This way, you'll be sure to harvest them before cold weather.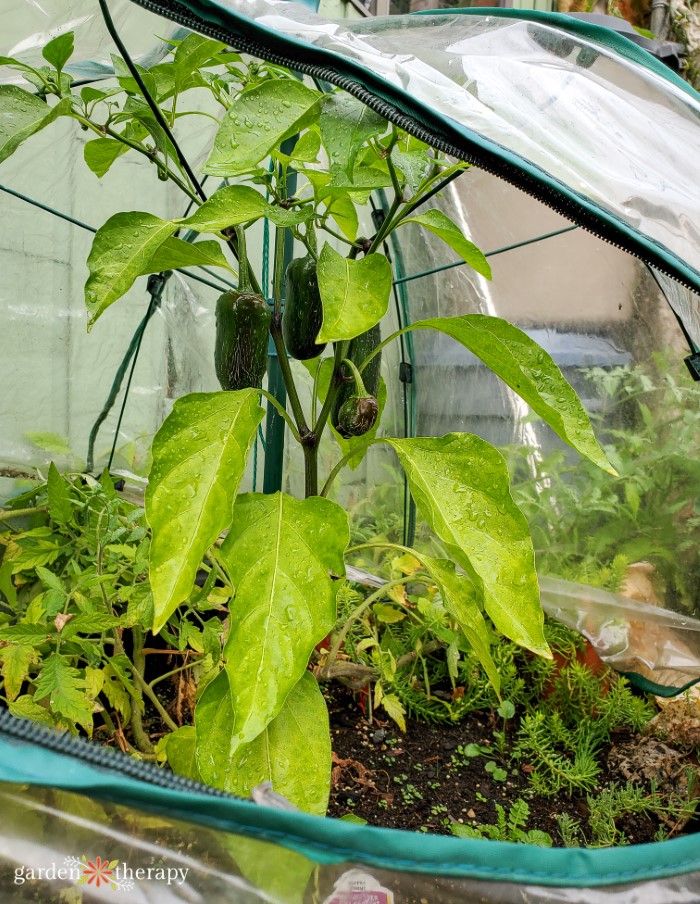 8. Perennial Kale
Brassica oleracea
Kim and Sally are big perennial kale fans. "These plants, also known as a cottager's kale, would have been common in vegetable gardens in the past. They are damaged by caterpillars in the same way as other brassicas, but being perennial, they have the resilience to bounce back as if nothing has happened."
I love that brassicas (cabbage, collard greens, Brussels sprouts, cauliflower, and kale) get tastier after a frost. You can plant them in the spring, harvest them in the summer, plant them again, and then harvest them again in the winter.
Yes, even the annuals! Brassicas like cooler climates, and the winter crop I find usually tastes better than the summer one.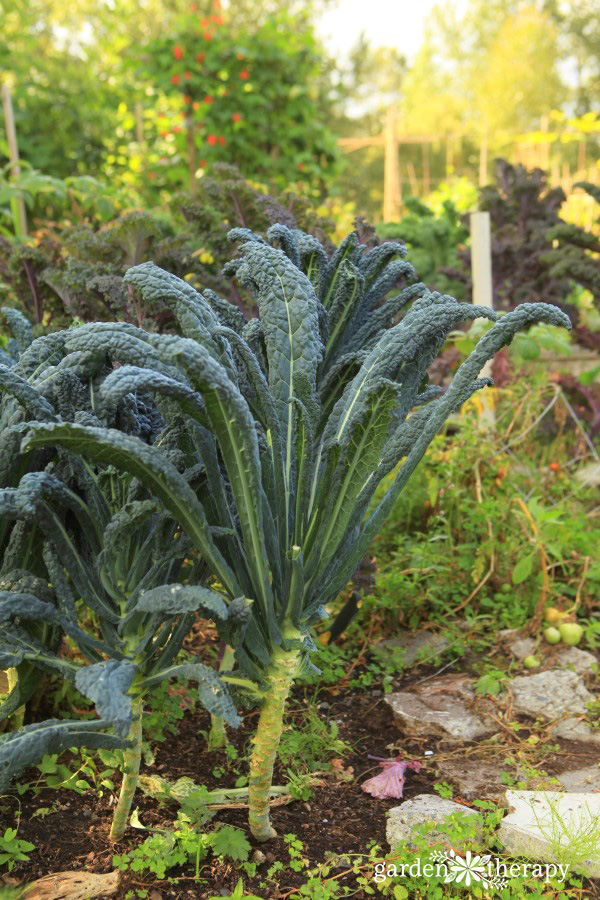 9. Lettuce
I'm always growing lettuce. It's one of my absolute go-to's. When the price of lettuce skyrocketed, I knew I could easily grow more than enough for myself and my family.
While not necessarily a hardy plant, lettuce is easy to grow for those who aren't super savvy in the garden. It's easy to make a cut and come again lettuce garden, where you can constantly have a supply of fresh greens.
Even if you don't have a big garden, you can grow lettuce in containers on patios, decks, and even indoors.
I also like to use umbrella cloches to help extend the season, allowing me to grow lettuce outside earlier and later than typical.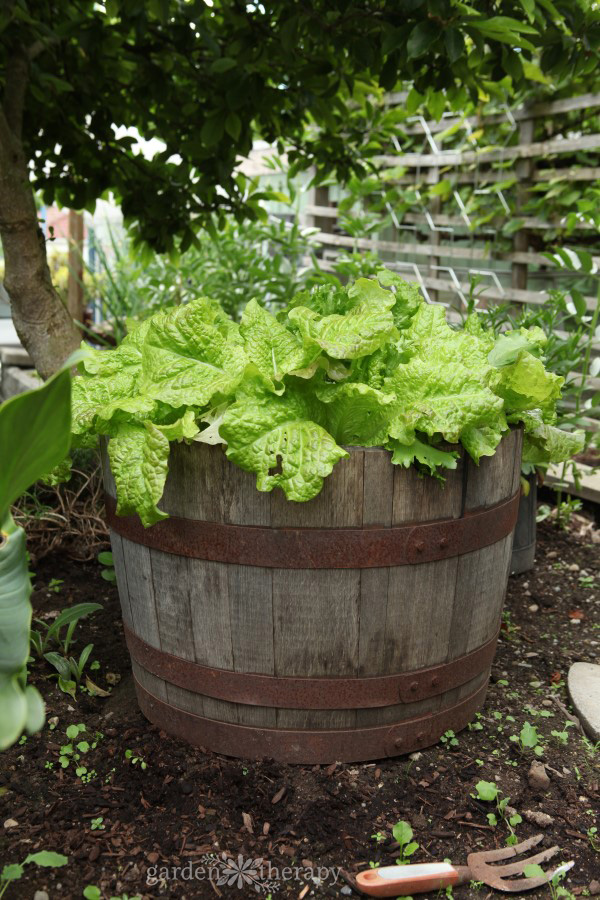 10. Rhubarb
Rheum x hybridum
In the spring, I love turning to my rhubarb plant as one of the year's first harvests. I make pie, muffins, crumbles, compotes, and even sorbet with it. It's a very low-fuss vegetable that produces tons of edible stems.
"It may not be glamorous, but this stalwart 'fruit' is very weather hardy and reliable," says Kim and Sally. Once fully established, it will reappear like clockwork each spring, year after year, and can handle regular spring pickings."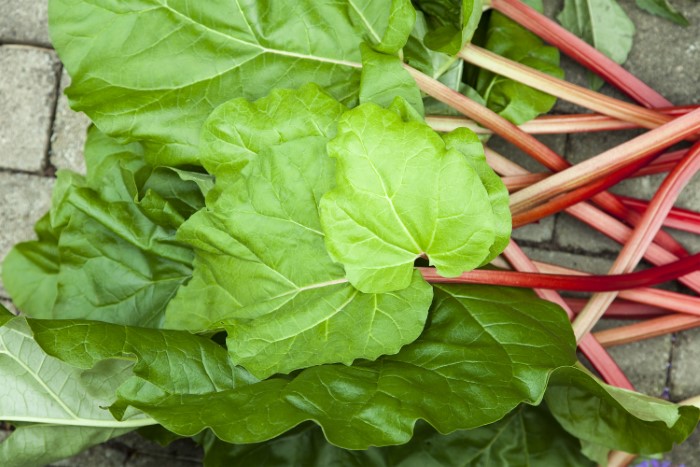 11. Leeks
Allium ampeloprasum
Leeks are another vegetable that gets tastier after the frost. You can harvest them as long as they don't freeze in the ground. So, if you live in a climate where the ground doesn't freeze, leeks can be a year-round offering.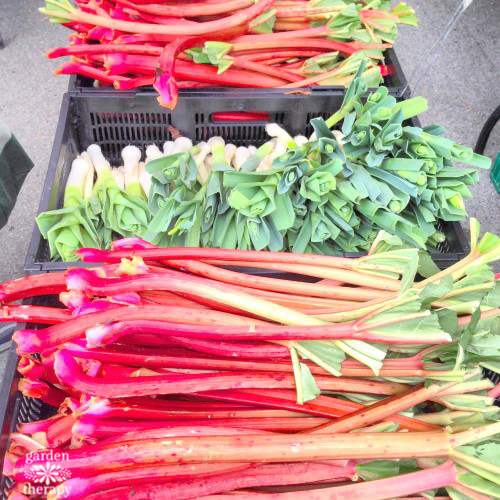 12. Sorrel
Sium sisarum
This multi-use plant is very easy to grow, often enjoyed for its delicious roots, raw or cooked. They taste somewhat like a carrot or parsnip, with a little more nutty flavour. Sorrel is a perennial herb up to zone 5, sometimes even considered a weed.
"This zesty leaf provides a valuable addition to any veggie patch. Its leaves are delicious in any number of dishes, and it requires little to no care whatsoever," says Kim and Sally.
13. Root Vegetables
Root vegetables like carrots, beets, parsnips, and turnips can have a very long growing season, withstanding the cold for a long time. You can eat them as long as you can pull them out of the ground.
You can even plant these root vegetables in late summer or fall for a second round or after your garden has more room.
If you don't harvest them before the ground freezes, you can leave them in there during the winter. Talk about some resilient plants! Come spring, when the ground begins to thaw, you can harvest them before they grow for spring. They'll still taste great.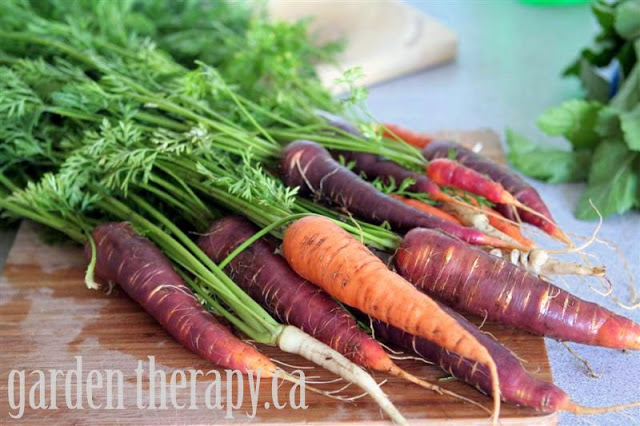 Frequently Asked Questions About Climate Change Agriculture
How does climate change affect agriculture?
Agriculture production relies almost entirely on weather conditions, and climate change is increasingly making it more difficult to predict these conditions. This leads to longer droughts, increased flooding, incorrect growing temperatures, and destructive natural disasters, leading to barren land and failed crops.
Does gardening reduce carbon footprint?
Absolutely! First of all,  growing your own edible plants reduces plastic, transportation emissions, and the use of pesticides and herbicides.

However, you also want to grow consciously. For instance, be mindful of your water consumption and use water conservation methods, practice no-till gardening, avoid the use of chemicals, use peat-free soil mixes, plant native species, encourage wildlife with practices like leave the leaves, and SO much more. This is what I call regenerative gardening.
Do community gardens help climate change?
Sustainable growing techniques can be applied to all kinds of gardens, including community gardens. This includes the type of soil you use, how you water, what kind of plants you grow, and the materials used to build structures. Growing any kind of food locally also reduces the number of emissions used in transportation.
Does planting a tree help climate change?
Removing trees from urban landscapes is one of the worst things to do. Planting just a tree or two in your landscape can make a huge difference.

Trees feed the soil, create biomass, sink carbon, provide habitat for wildlife, provide food and medicine, and protect us from climate effects such as wind, sun, heat, and rain. Their shade helps keep the ground cool, reducing evaporation and the need for supplemental watering. They can help cool down your property and increase drought tolerance.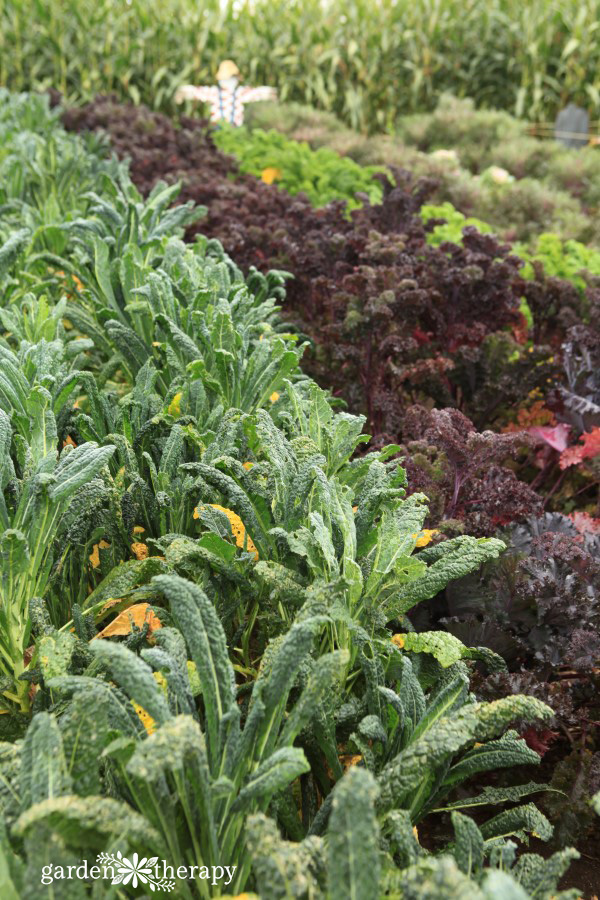 More Posts About Growing Vegetables