Dreading the end of the growing season? Fear no longer! I'll show you how to protect plants from frost so your edibles can continue to thrive in any weather.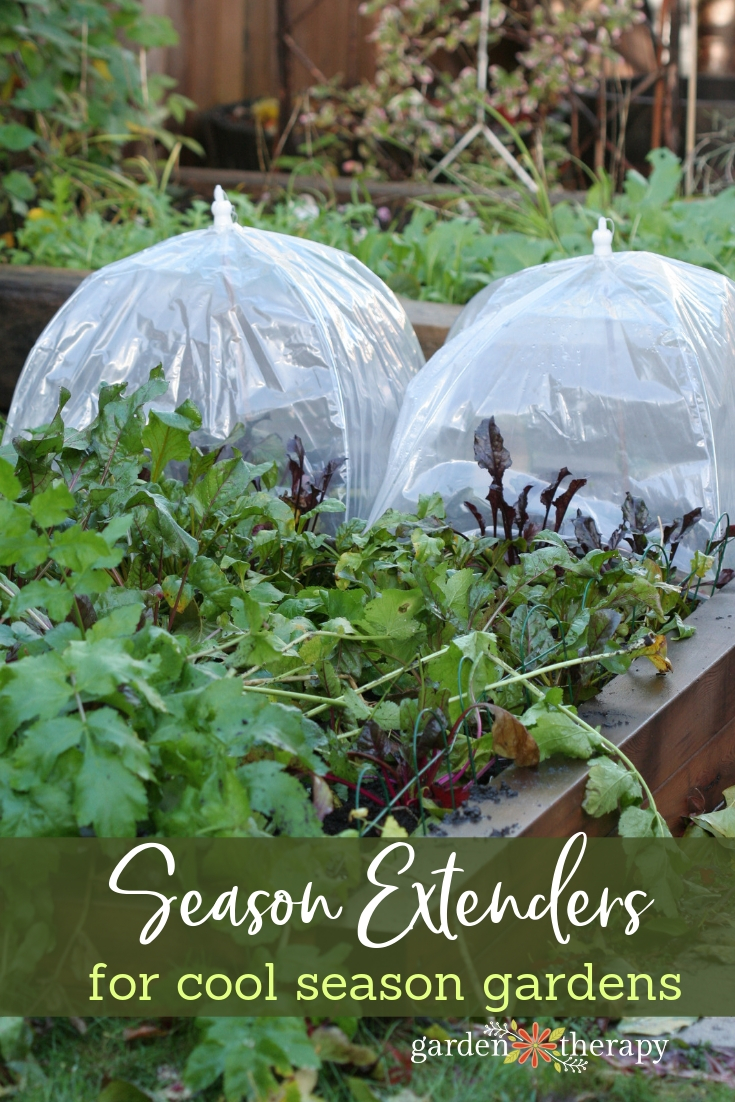 Fall is in full swing, which means that many of us have accepted that the growing season is coming to an end. Some of us, however, refuse to accept that because we just aren't ready to say goodbye to all the hearty, yummy, homegrown produce we've been feasting on.
There are a few ways to extend the growing season of your favorite veggies and herbs. Try out these methods for frost protection for plants and keep on enjoying that garden produce well into the colder months.
How to Protect Plants from Frost
Here are some simple things you can do to keep your garden growing and producing into fall and winter. The following methods will help to keep your plants as warm as possible when jack frost comes calling.
Mulch
Mulching keeps the soil at the base of a plant warm so that it takes longer than usual to freeze when the temperature drops. A few items you can use as mulch include:
bits of bark
wood chips
cardboard
straw 
The thicker the layer, the more protection your plant has against freezing.
Mulching is a great, very simple way to protect plants from frost and it is also a good way to shield more delicate plants such as herbs over the winter.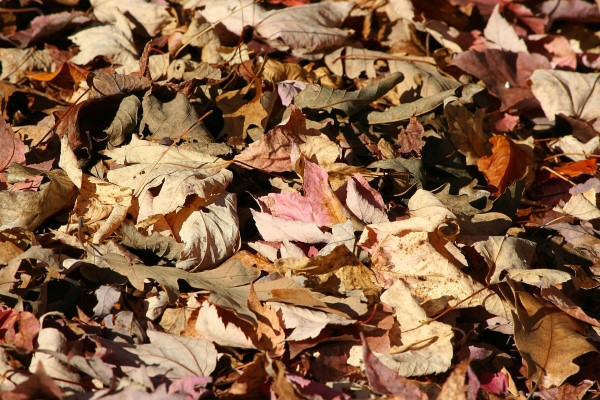 Keep Plants Toasty with Water
During the day, fill some plastic milk jugs with warm water and put them outside to heat up in the sun. Right before dusk, place your jugs next to the plants you want to protect and place a cover over them.
The soil and air will lose heat quicker than the water will, allowing the milk jugs to emit some warmth to its neighbouring plant.
You also may want to water your plants right before an anticipated frost. While this may seem counter-intuitive, wet soil actually holds heat better than dry soil and works to protect the plant's roots. Water during the day so the wet soil has time to soak up some heat from the sun.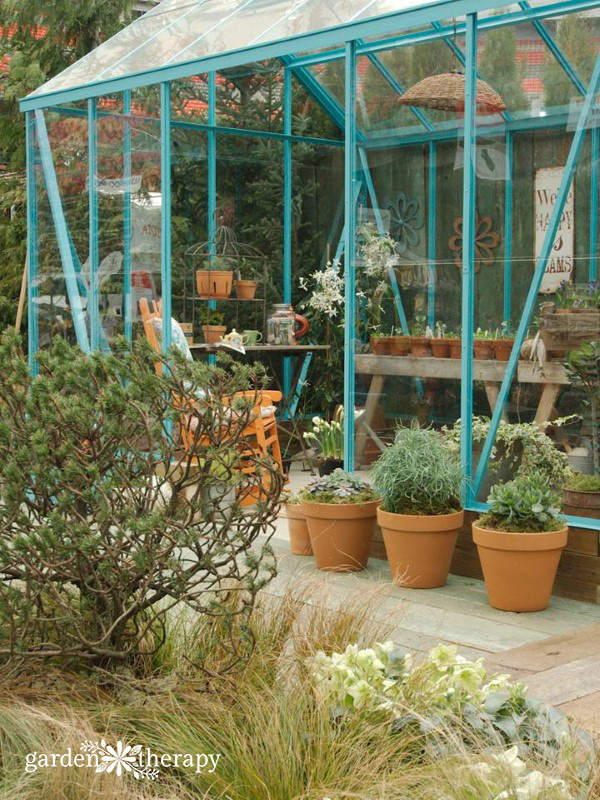 Use Frost Covers for Plants
Without a doubt, frost covers are the most effective way to protect your plants from frost. This will require good timing on your part, so pay attention to the weather and notice any anticipated dips close to freezing. Here are a few tips to help you:
Cover your plants before dusk. By the time darkness arrives, all the stored heat in your garden will have disappeared.
Make sure your cover extends all the way to the bottom of the plant. However, do not gather your covering to the trunk or stem of the plant. The soil is what is providing the heat!
Try to keep the material from touching the leaves of the plants. If your covering is fabric or doesn't have shape, you can use stakes to help support it.
The next morning after the frost has thawed and gone away for the day, remove any of your covers. It's important to let them grow normally during the day so they don't break dormancy. Otherwise, they will start to grow again and become even more susceptible to frost damage.
There are a ton of different ways to cover your plants. I've detailed some methods down below!
Cloche
These domes come in many varieties, from plastic to glass to fold-up umbrella-style cloches. Place one over top of an individual plant to shield it from early frost and keep it warm, happy, and growing longer.
Cloche frost protectors are a great option for plants that are spaced out or if you want extra protection for each plant.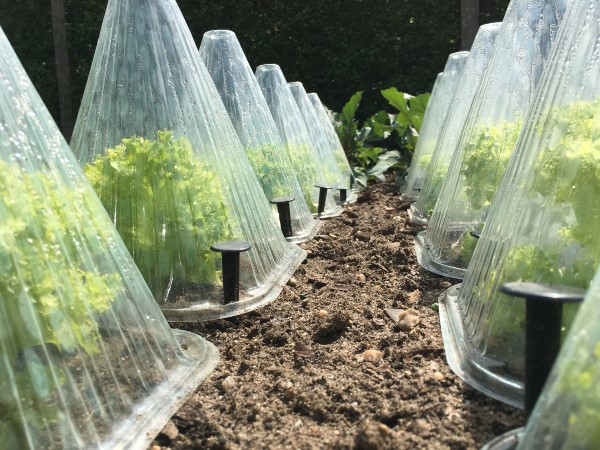 Row Cover
Row covers are simply large swaths of a breathable, lightweight material used to cover and protect multiple plants in a row or bed. You can use lightweight, flexible plastic, netting, fabric, or garden-specific covering material draped gently over the plants you wish to protect.
This is a great option if you are taken off guard by cold weather and need something really quick and easy to protect your plants from frost.
You can also build a more substantial "hoop house" over a garden bed by draping your row cover material over a structure made of PVC pipes bent into horseshoe shapes.
Cold Frame
Cold frames are raised beds with a removable cover, often attached by a hinge. They are a great way to begin your growing season early because you can plant directly in them in the early spring when it is still cold out and the cover will keep plants protected.
These frames are also great for growing winter veggies and will allow you to harvest and eat some vegetables well into the holidays or even all winter long, depending on your zone.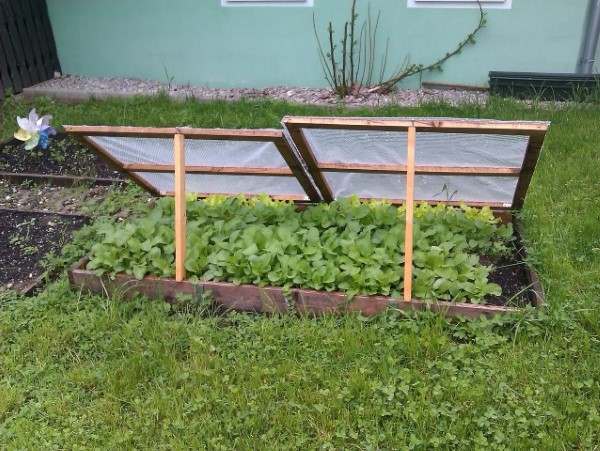 Greenhouse
I think it is every gardeners dream to have their very own greenhouse! Greenhouses, of course, are the most effective way to extend the season as they offer a ton of protection.
This dream doesn't have to be so far fetched, as there are plenty of ways to have a greenhouse, big or small, expensive, or more budget-friendly.
There are also many different versions that you can make or buy for home use, such as this upcycled window greenhouse. Your plants will be happy year-round with this high-level of protection.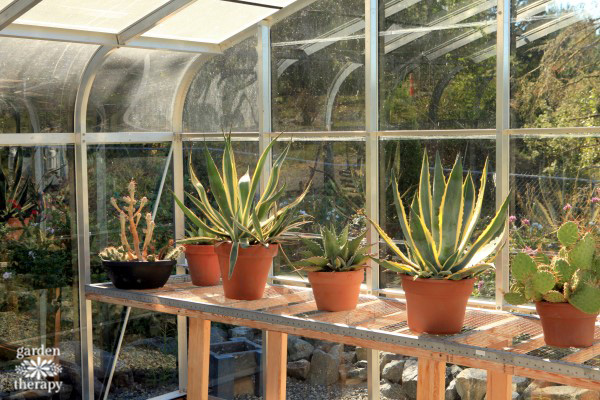 While these options are great investments for the avid gardener, it's also important to remember that frost covers don't need to be expensive to be effective.
There are a ton of DIY options out there. Use sticks to prop up your covers and cover with newspaper, bed sheets, towels, or whatever you have on hand. You can also make your own little domes for individual plants by sticking an upside-down pot over top or a plastic container such as a milk jug with the top cut off.
How to Protect Flowers
We want to hold onto flowers for as long as possible! If you have flowers in containers or hanging baskets, try to bring them inside at night when you expect a frost. Plants that are in containers are much more susceptible to root damage as the cold can come from all directions.
Before you bring them inside, ensure they don't have any insects or disease on them that could spread to indoor plants. Placing your plants inside a warm garage or shed is another good alternative.
The first frost doesn't have to be the end all for your plants this year. Give these tips a try and see just how long you have thriving greenery into the winter!
More Fall and Winter Garden Projects: