Chalkboard Paint Plant Markers
Chalkboard paint doesn't have to stay indoors. These plant markers made from wooden paint stir sticks and chalkboard paint make for simple but functional plant markers. The label won't wash away after a rain shower, although it's best to keep a bit of chalk handy to do a few touch ups throughout the season.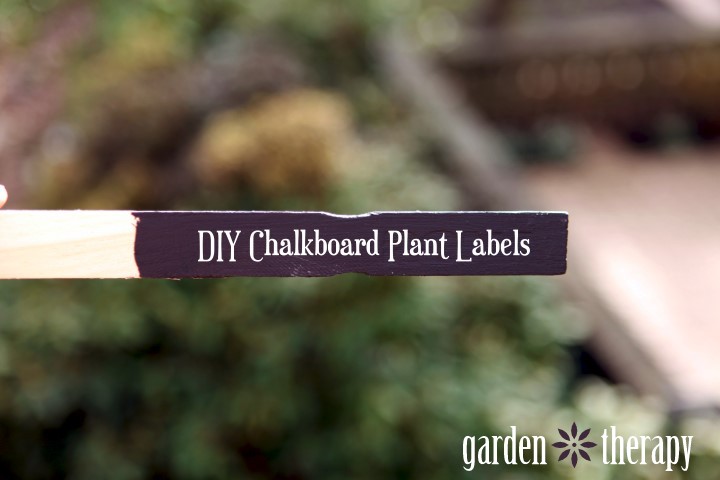 Materials
Chalkboard paint
Wooden paint stir sticks
Masking tape (optional)
Foam paint brush or mini roller
Chalk
Directions
Shake, stir, or mix your chalkboard paint thoroughly. Hey, if you use one of your wooden stir sticks you are already making plant markers!
Use the masking tape to mask off a clean line where you want the painted tip to end.
Or if you prefer a more free form style, simply dip the stick into the paint, then use the foam brush or roller to even it out and remove the excess.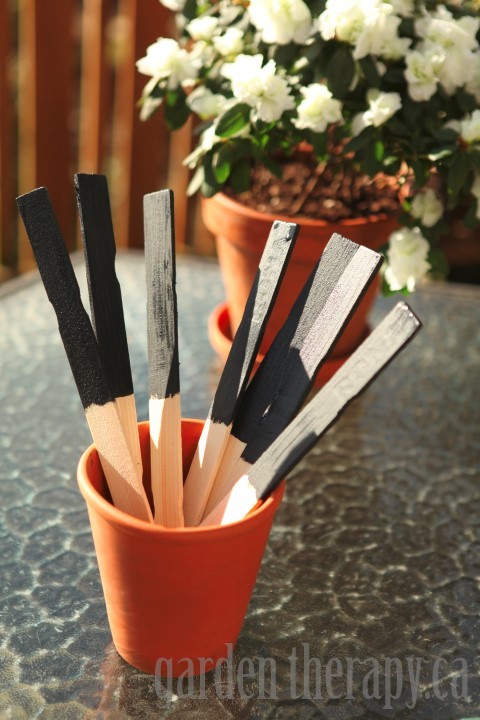 Allow to dry by standing in a pot or container for 12 hours. Once dry, you can prep the surface by scribbling with chalk then wiping it off. You are now ready to label up your plants and add these to the garden!