A Very Merry Holly Wreath
When you think of holly you undoubtedly will associate it with Christmas. If you have one on your property you may also think Ouch! and Ugh! The two sentiments I utter when a) getting stabbed by the leaves and b) when I have to clean up the leaves that just won't compost and pluck out all the volunteers around the garden.

But it's at this time of year, when the holly tree is just packed with glowing red berries, that it's hard not to appreciate her beauty.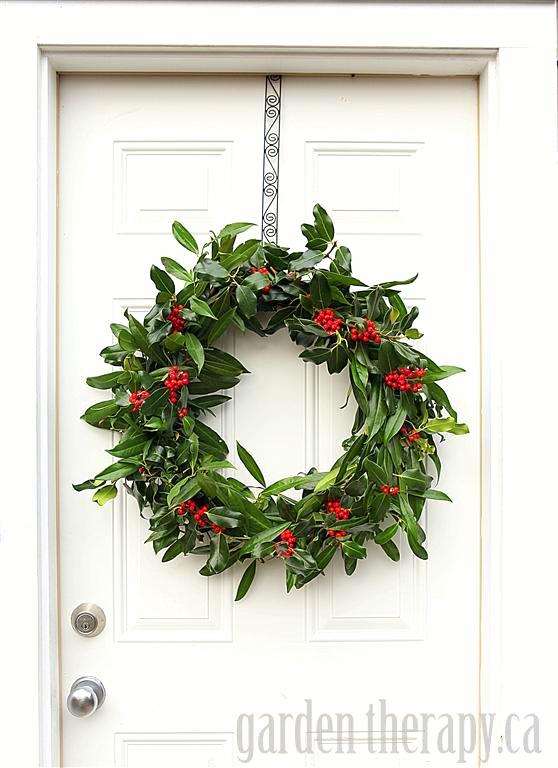 This year I took some clippings from the large tree that boarders my new garden to decorate a door in the back garden. Using the holly, a grapevine wreath, and some laurel leaves, I created a traditional yet stunning wreath to add a little colour to the bright white door.
Materials
Laurel branches
Twine
Scissors
Holly branches
Pruners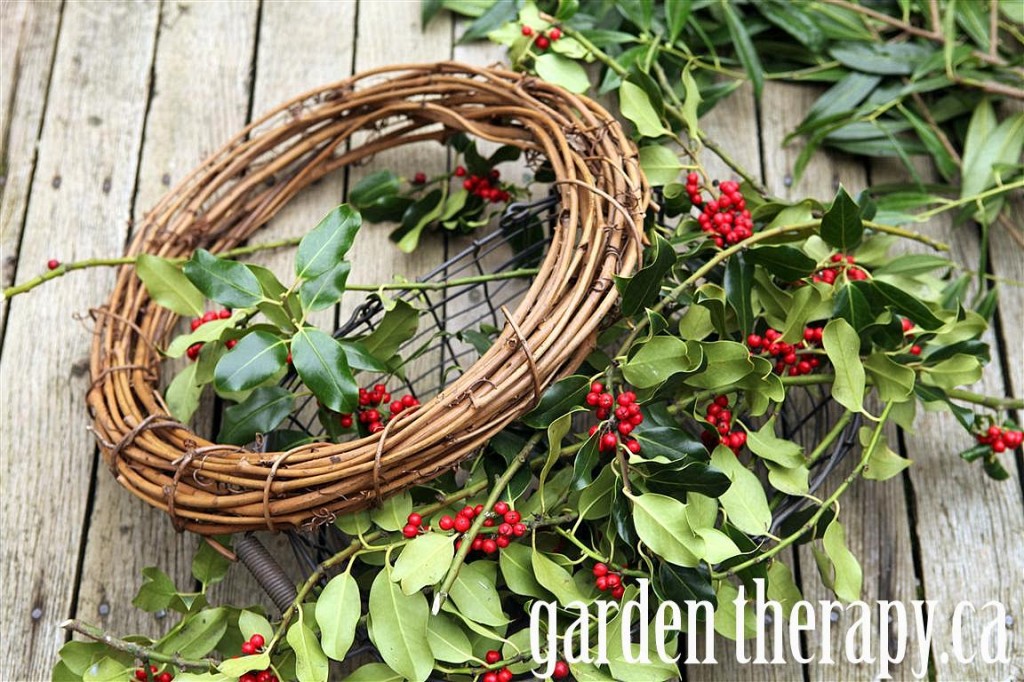 Directions
1. Start your wreath by gathering a bunch of laurel branches. Add one holly branch with lots of berries to the top and trim the bottom of the bunch. Wind twine around the base of the bunch and then around the grapevine wreath. Secure the bunch by tying the twine in a knot but do not cut the end.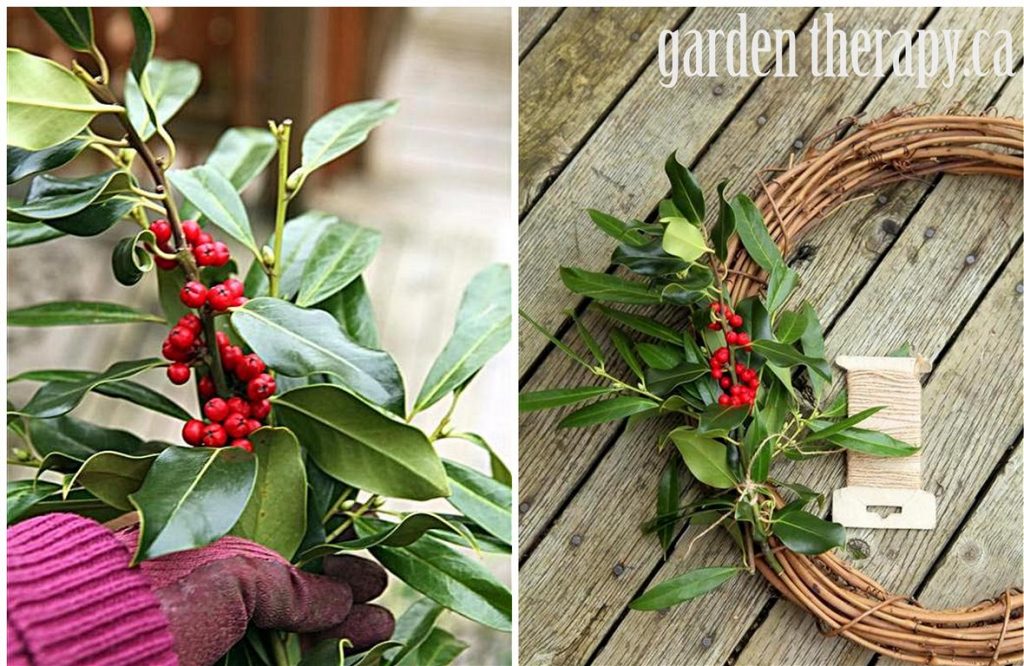 2. Continue by making more bunches like the first one and winding them onto the grapevine wreath with twine.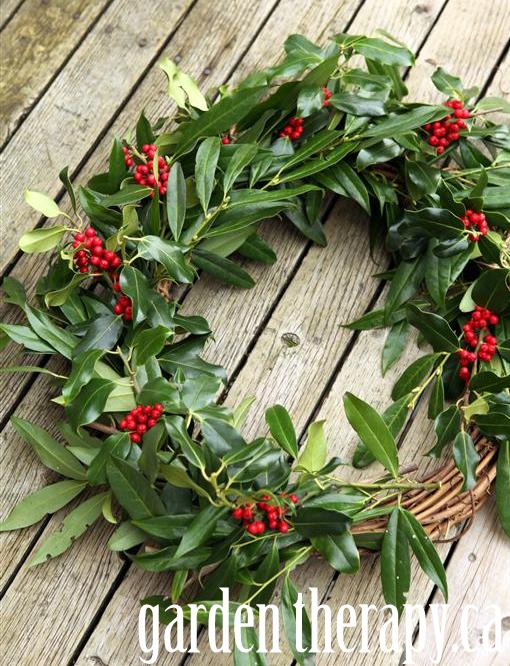 3. When you come to the end of the wreath, tuck the last bunch under the tops of the leaves of the first bunch then wrestle with the twine and the pointy leaves until you have that last bunch secured. Tie it in a few knots to ensure that everything stays in place.
4. Now have a quick look at the wreath. Are there any unruly bits? Use your pruners to shape the wreath and tame down some of the wild branches.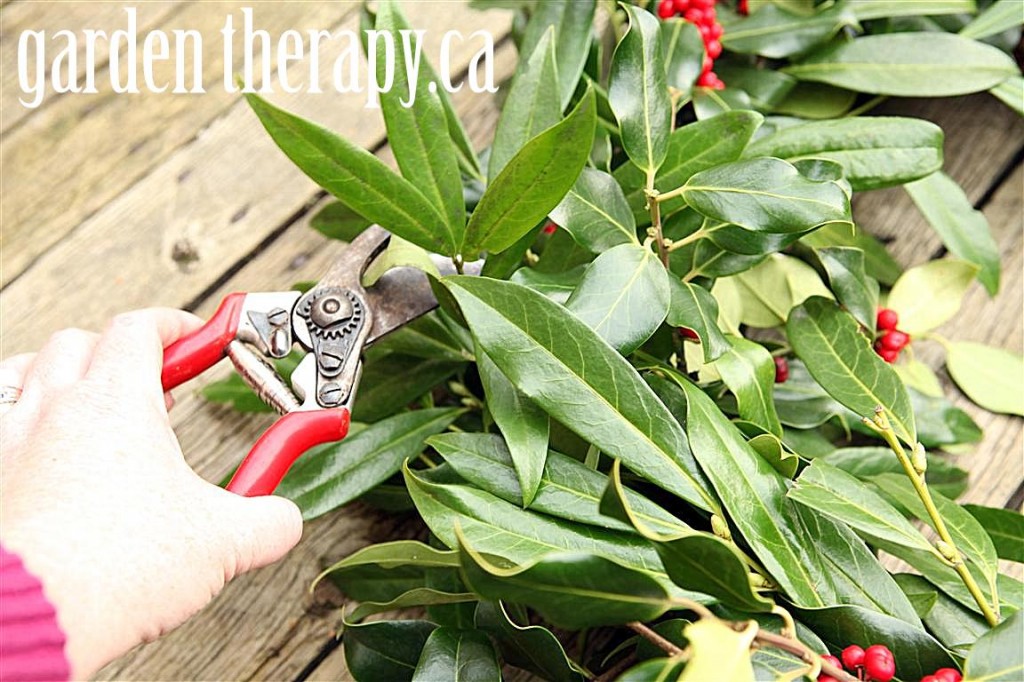 5. Hang your wreath up and have a good look at it. Is there more trimming to be done? Are there more berries needed or is there a bare spot?  Taking time to make these adjustments will make the most refined wreath.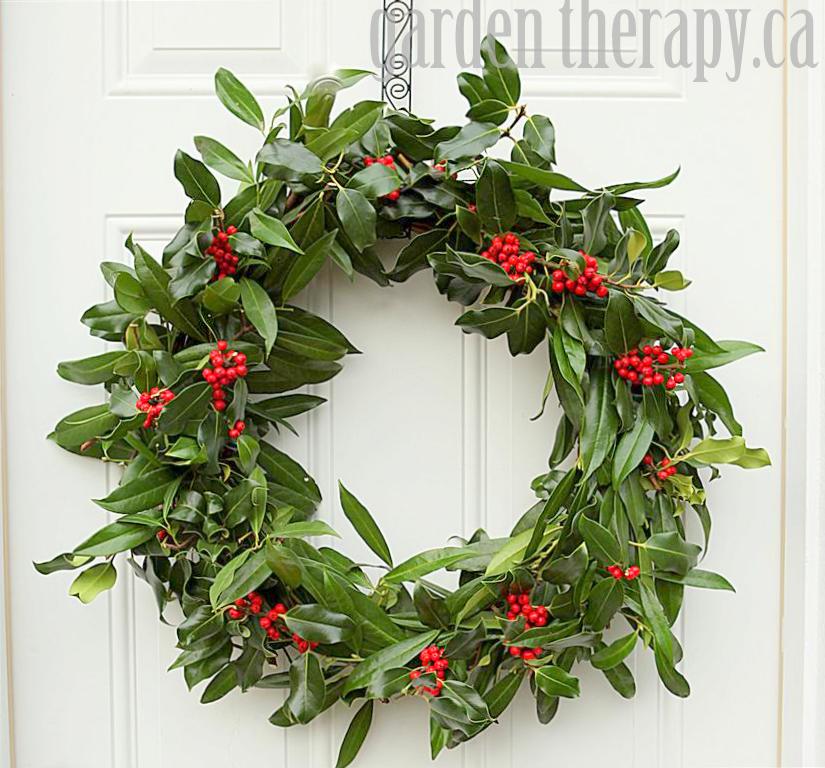 6. Finally, hang your wreath where you are sure to enjoy it most or to create a festive welcome to your guests.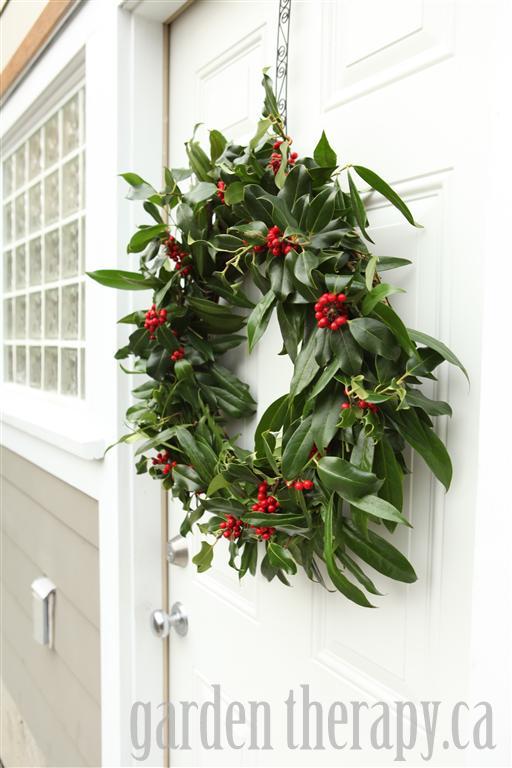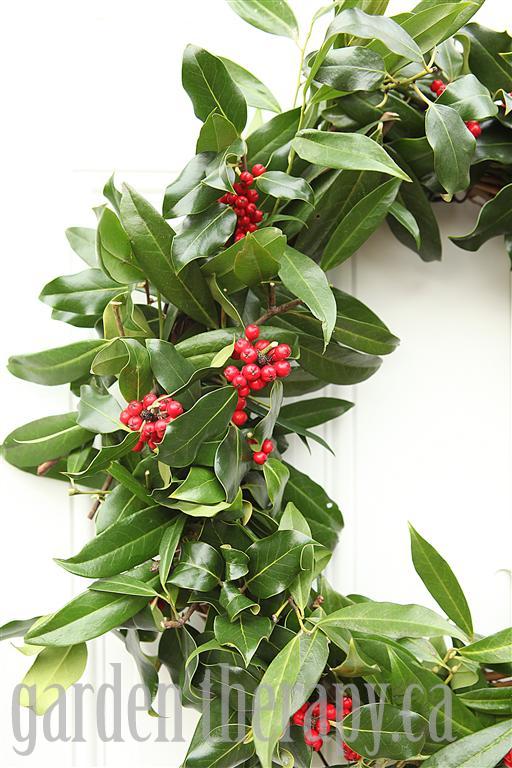 For more inspiration on making fresh wreath, check out this collection of my wreaths over the years using lavender, evergreens, eucalyptus, hops, feathers and more!