Learning how to dry flowers will open up a world of possibilities! Here's everything you need to know about drying flowers and 14 different ways to use dried flower petals.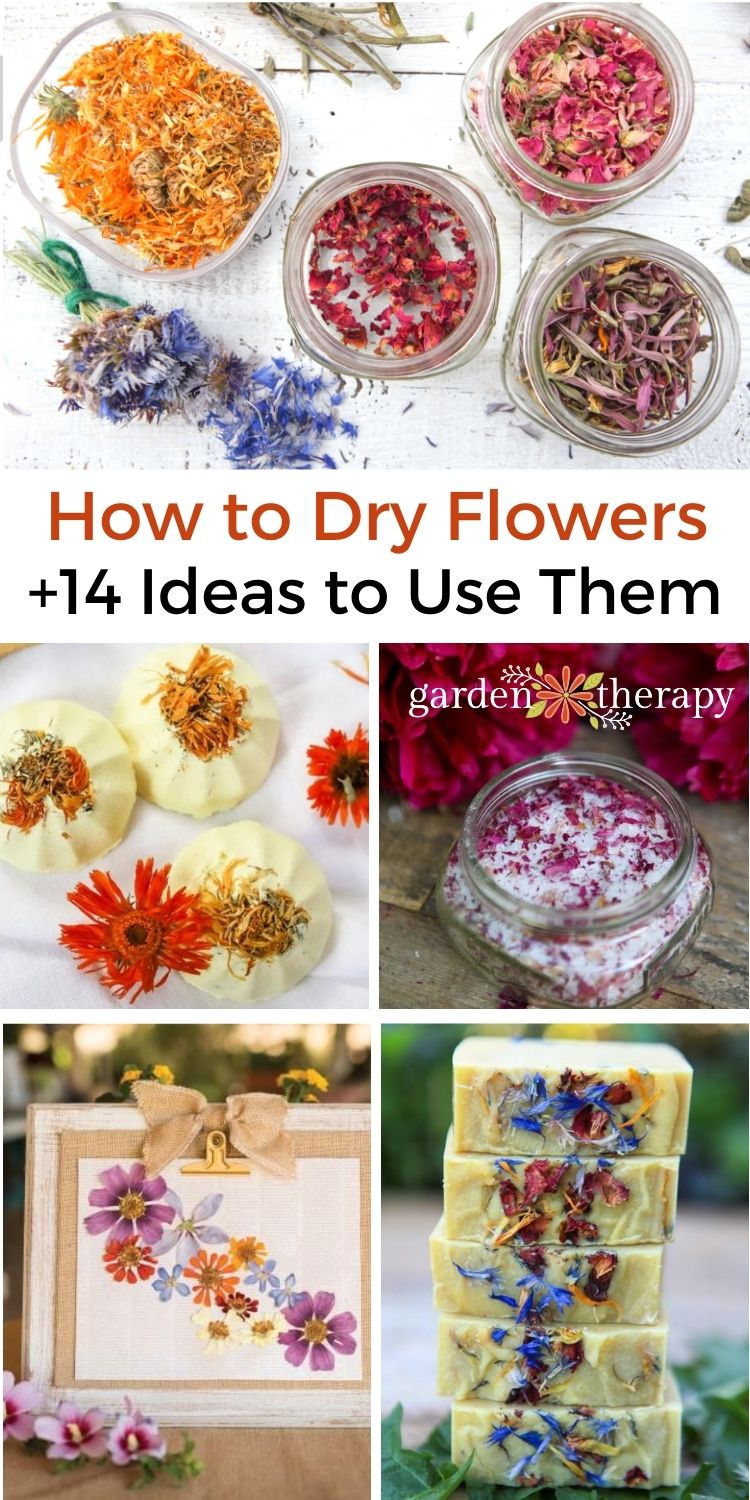 Dried flower petals are the best way to preserve the beauty of the garden well into the cold winter months when our plants hibernate. I always have dried flower petals on hand to use for my beauty recipes, soaps, and other crafts.
To make sure I have enough, each summer I stock up on flowers. I want to ensure I have an entire rainbow at my disposal for the coming months. As different flowers bloom each week, I am out in my garden with a basket. I collect and snip the flowers until I have more than enough blooms. Since I like to experiment and give away handmade gifts, I can never have too many!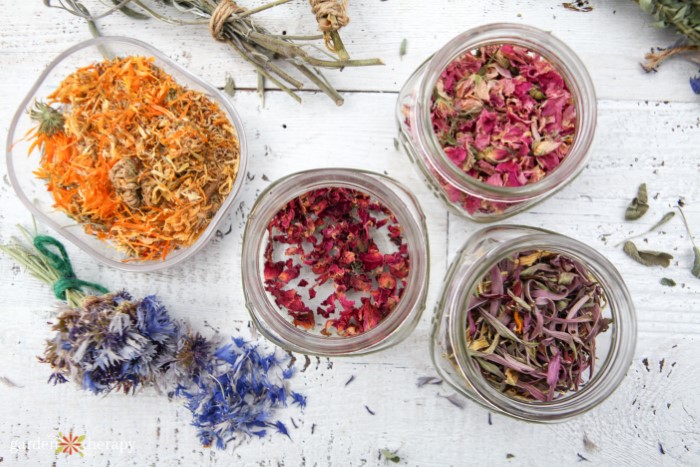 What Flowers Can You Dry?
While I wish every flower dried as lovely as it looks on the stem, not all flowers dry perfectly. When looking to dry flowers, you want ones that hold their colour and fragrance. A lot of it comes down to testing different flowers and seeing how they dry.
For instance, saliva flowers dry well and really hold their colour. However, the flowers shrink so much and become so tiny that it is not worth the trouble unless you have hundreds. Some of my favourite flowers to dry are:
Rose
Sunflower
Cornflower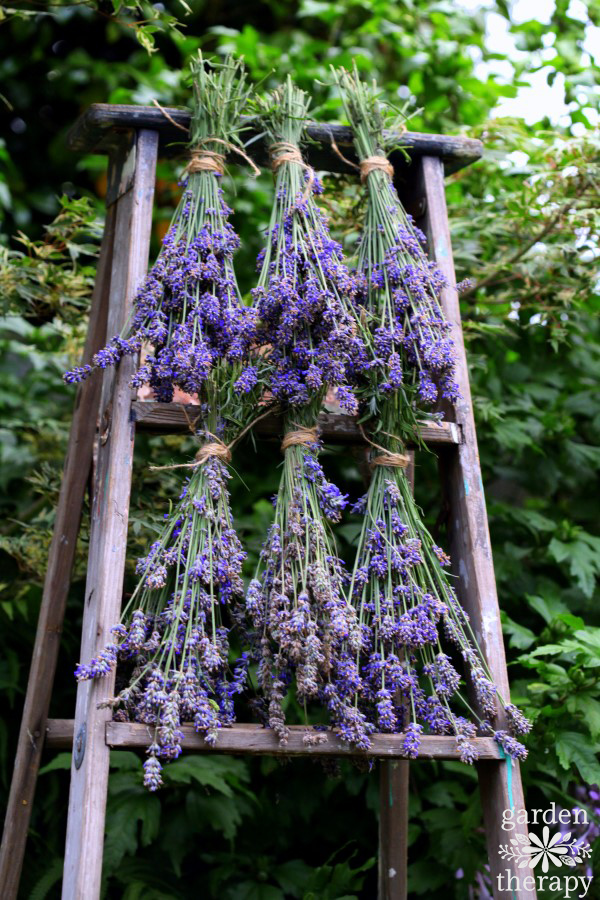 How to Dry Flower Petals
When it comes to drying flower petals, there are a few methods that can be used. However, some will work better than others for different kinds of flowers. Once again, it's all about experimenting!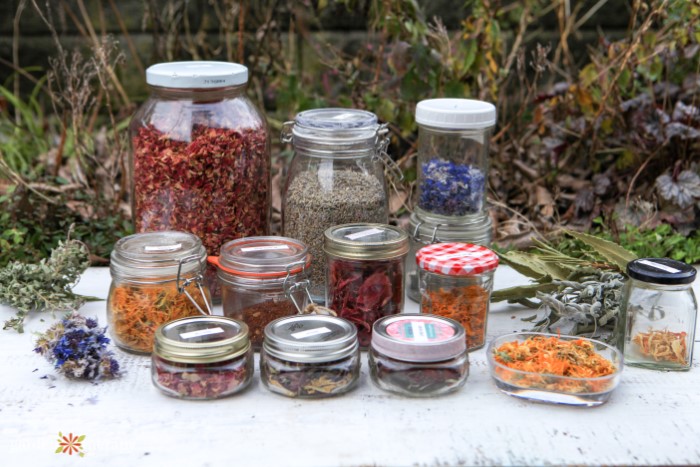 Hang Upside Down
You've probably seen quite a few photos of this first method because of its Instagram worthy aesthetic. This popular method is to bundle the stems together and hang upside down. To dry flowers this way, you will want to hang them in a dark and cool room such as a closet that isn't often used. If you aren't going to be using the leaves, strip the stems bare before making bunches. I like to use string, twine, or wire to wrap my stems together and attach it to a hanger (see it in this photo?).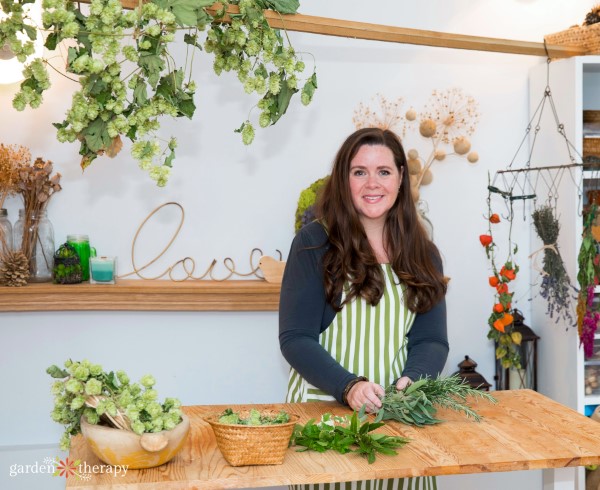 Flowers that are good for this method include lavender, roses, centuarea, echinacea, hops, and more. Some larger flowers such as roses may be better to be hung individually rather than in a bunch. One of my favourite tricks is to cover lavender bunches with a bag. This allows you to catch lavender buds as they fall, making gathering that much easier!
Dry Flowers in Water
I primarily use this method for hydrangea flowers as it helps to retain the bright pink and blue tones. Remove all the leaves and place the flowers in a vase with an inch or two of water. Place the flowers in a dark and cool room and simply wait for the water to slowly evaporate. This allows the flowers to dry slowly, helping to preserve the petals' colour.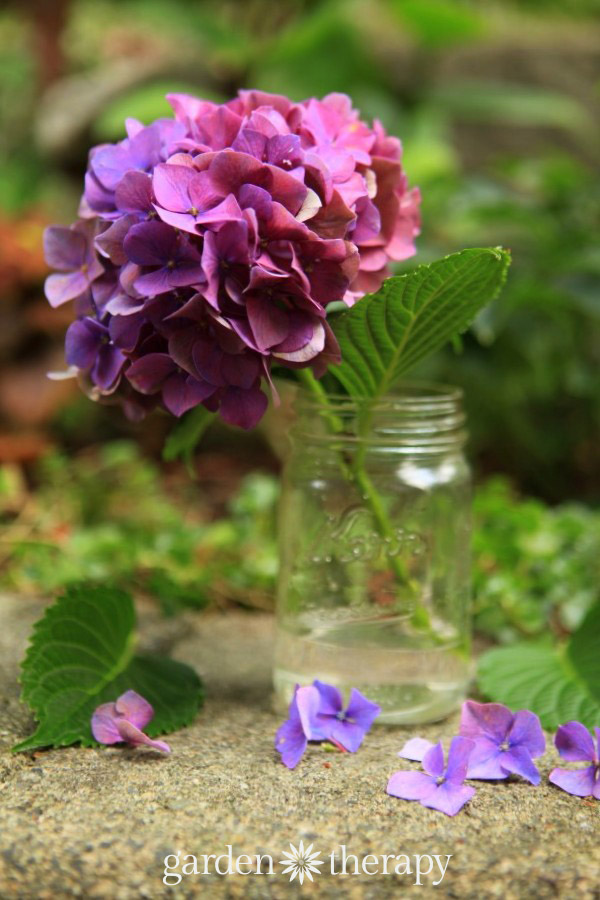 Air Dry Flower Heads
Air drying flowers is great for flower heads that can easily pop off their stems such as calendula and chamomile. To do this method, pop off the heads of the flowers and discard the stems. Then, spread them out on a dish, tray, or drying rack and wait.
Once again, be sure to place these flowers out of direct sunlight while drying. For easy gathering and clean up, be sure to have a tray below that picks up any flowers that fall through a drying rack.
Drying flowers on a tray can also work if you just want individual flower petals and not the whole head. This method works great for larger flowers such as roses, centaurea, sunflower, bee balm (monarda), and peonies.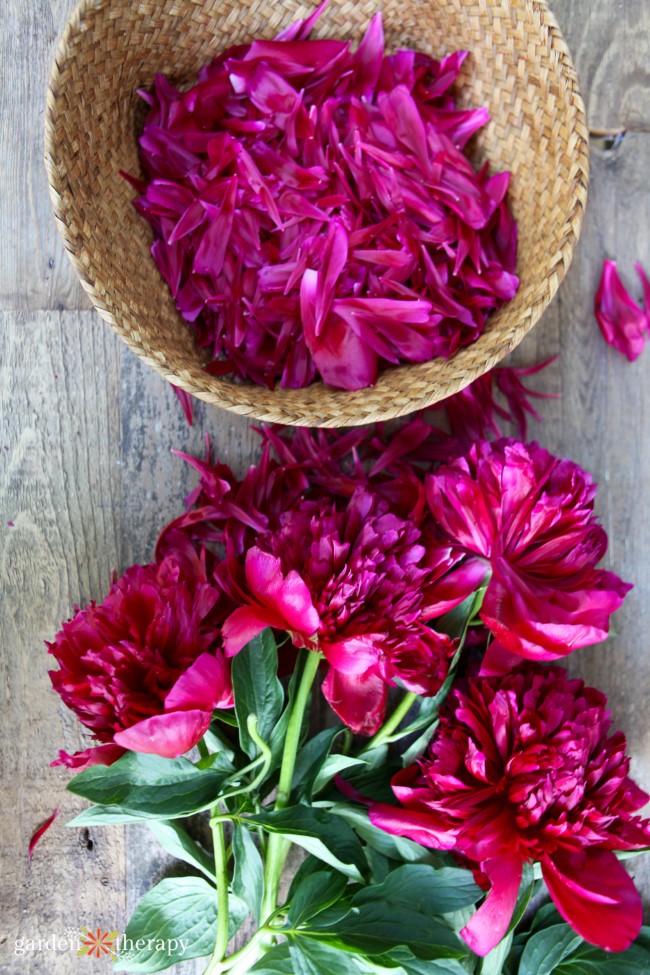 Use a Dehydrator
If you are strapped for time, you can even use your at-home dehydrator if you have one. The process is the same as drying flower heads and petals on a tray, but instead, you are going to place them in your dehydrator for 8-10 hours.
Be sure to place like flowers in the dehydrator so they all evenly dry or place larger flowers on the top rack as they will take the longest to completely dry. If all flowers are the same size, feel free to rotate the trays so the flowers evenly dry.
Press Flowers
The last method for drying flowers is an old favourite! Pressing flowers is a great method for making personalized cards, framed flowers, and other creative artwork. To make pressed flowers, you can use a flower press or a large book (phone books are great if you still have those kicking around!).
Place your flowers how you want them to dry between two pieces of newspaper or printer paper. This will prevent your flowers from sticking to the book pages and stamping them with colour. Squish them down and if using a book, place some extra books on top as weight.
Wait at least three weeks before you open up and check on your flowers. For perfectly pressed flowers, you can make a handmade flower press by following these steps.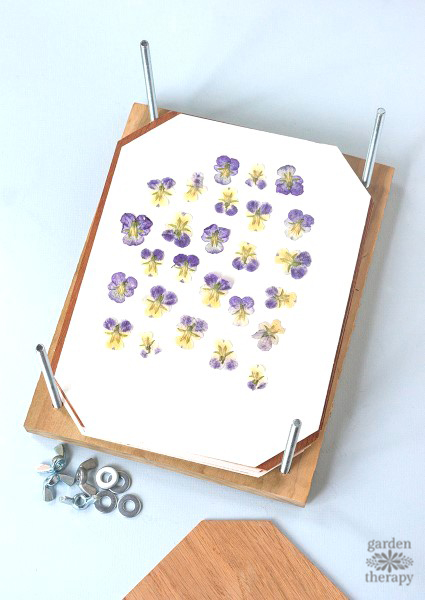 Where to Buy Dried Flowers
Whether it's due to space limitations or climate issues, some of us don't have the capability to grow our own supply of flowers. That doesn't mean you aren't allowed to enjoy the beauty of dried flowers! There are tons of places where you can buy dried flowers. Here's a short list:
If you're wondering where to get started when it comes to purchasing flowers online, consider what you want dried flowers for. This resource guide on how to create your own herbal home apothecary is a great place to start.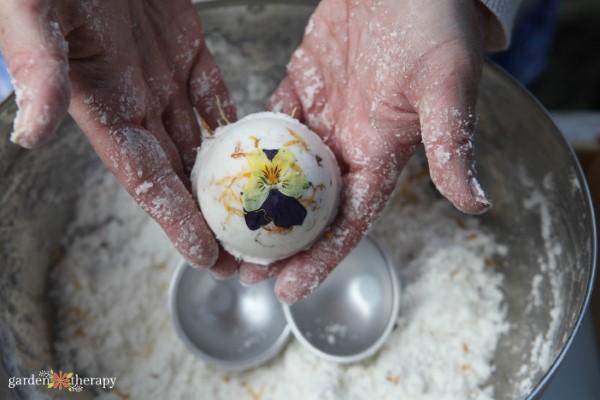 What to do With Dried Flowers: 14 Dried Flower Projects
Now that you know how to dry flowers and what to look for when choosing your plants for drying, let's talk about what to do with them. Once you begin experimenting, you'll find that the possibilities are endless with these colorful creations. Here are some of my favourite ideas to try.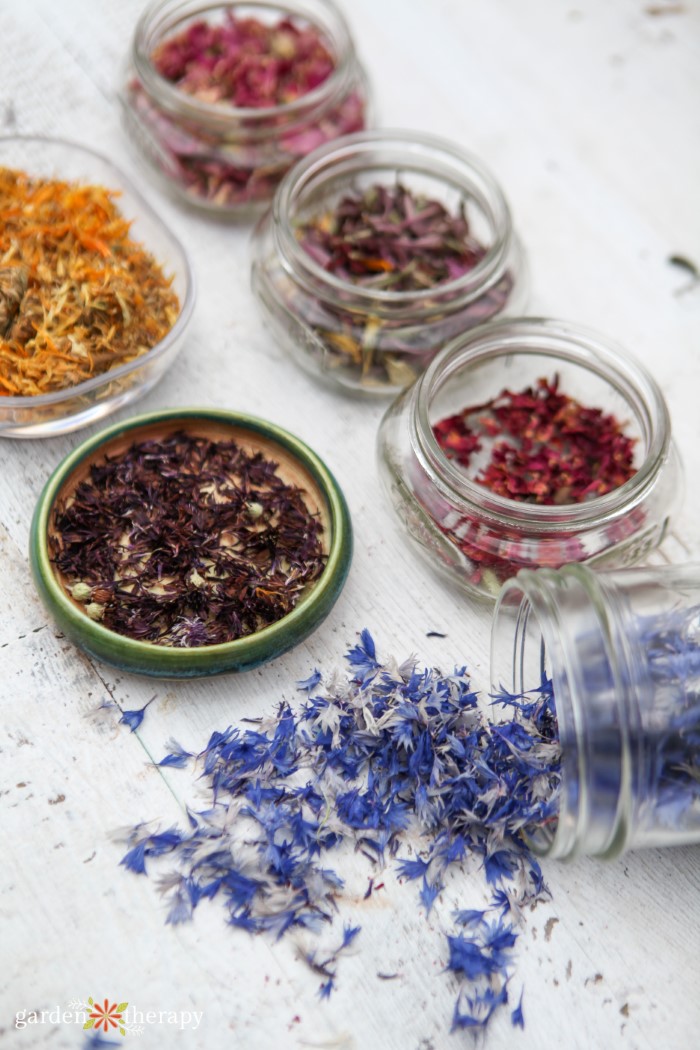 Beautiful Soap Toppers
Homemade soaps make a wonderful, customized gift. To make my soaps a true showstopper, dried flower petals oftentimes take center stage as the final touch. They are one of the easiest ways to decorate, add colour, and even enhance the smell of soaps. For my own soaps, I used dried wildflowers. Follow my steps and create your own wildflower soap.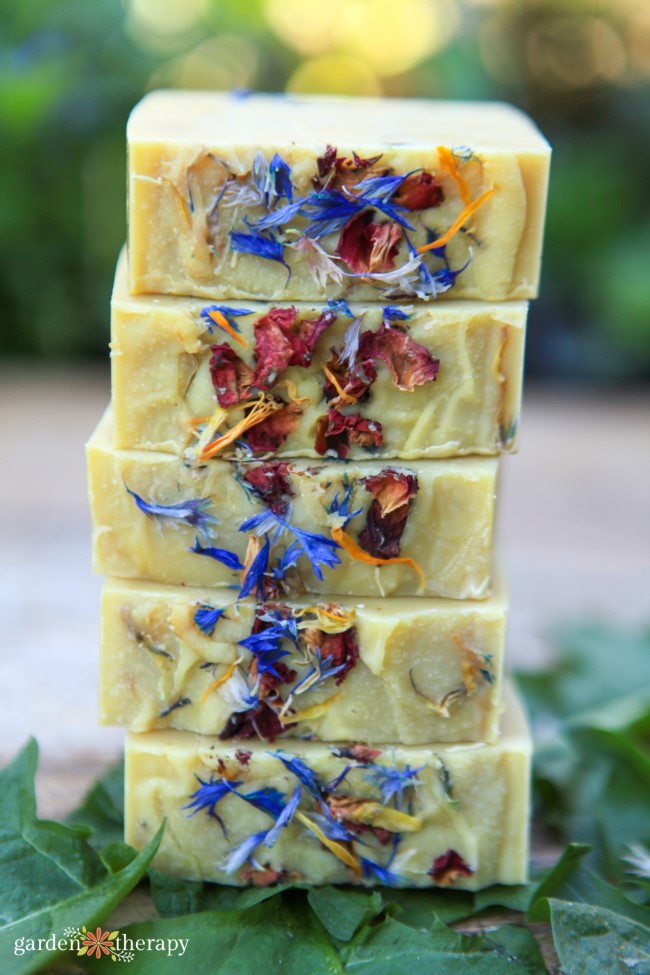 Melt And Pour Soaps
While dried flower petals sprinkled on top are lovely, you can also incorporate them directly into your soap. Melt and pour soaps are the easiest method for beginners, but that won't stop your soaps from looking absolutely amazing. Check out how to make your own botanical soaps with flowers inside.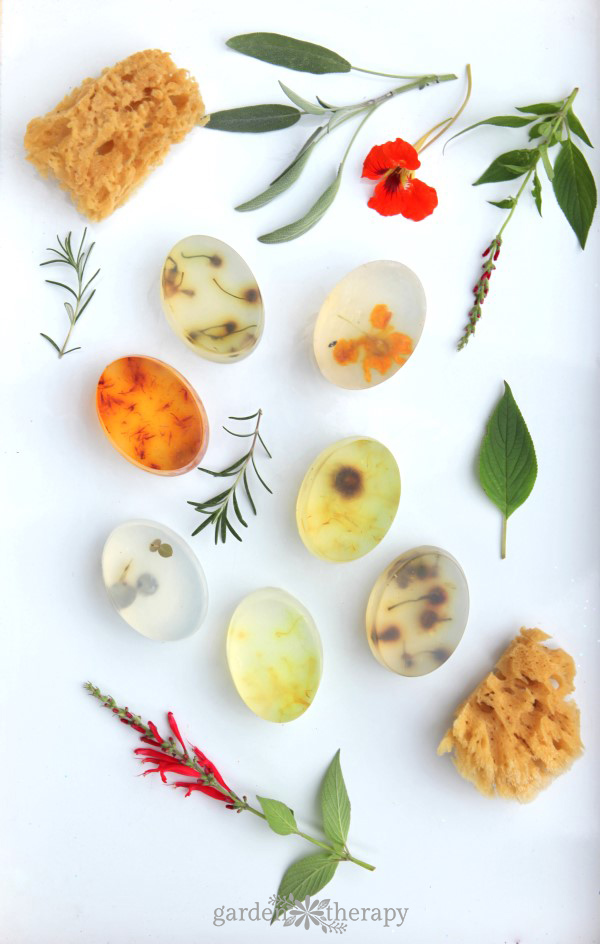 Lotion Bars
Calendula has a beautiful golden hue to it and also works as an anti-inflammatory for the skin. Experiment with the garden and treat your skin by making lotion bars with calendula.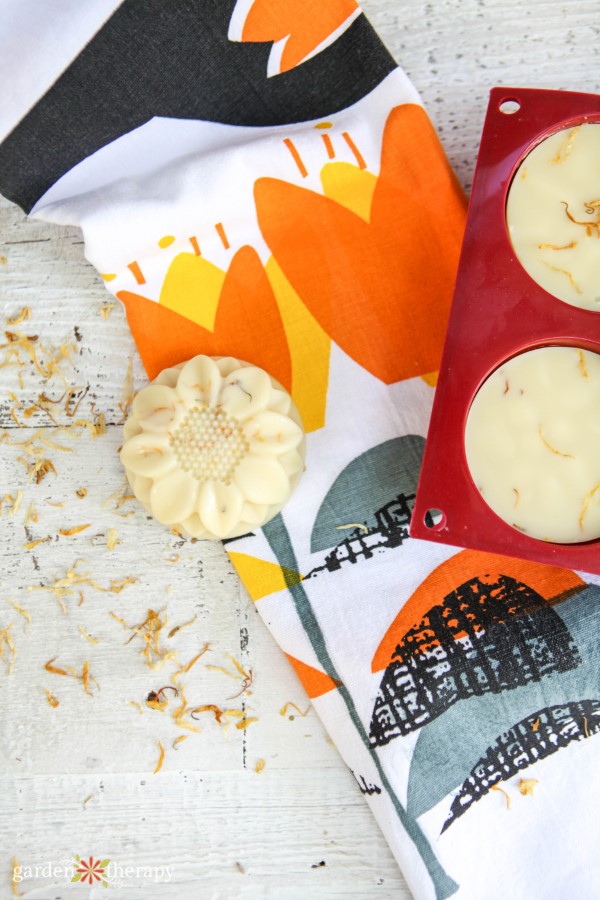 Bath Bombs
Bath bombs can make a bath go from simple and relaxing to fun-filled aromatherapy. Dried flowers are one of the best, natural ways to make a beautiful bath bomb. You can place a full flower on top or even sprinkle them on as a final decoration. Check out my full list of DIY bath bombs you can make yourself.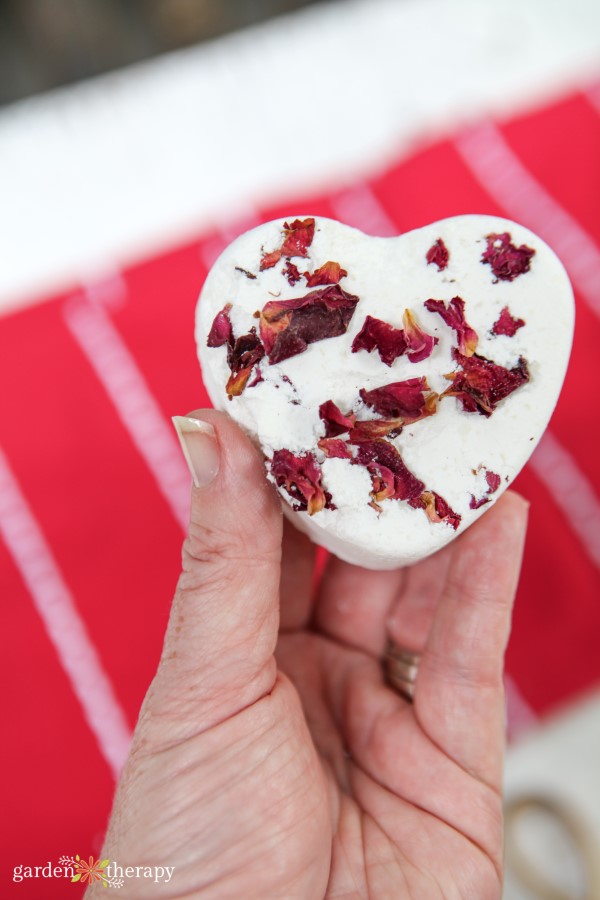 Shower Steamers
If baths aren't your thing, shower steamers are the bath bomb made for shower lovers. If you haven't tried it before, a shower steamer enhances your shower by filling it slowly with wonderful aromatherapy scents. You can find a complete tutorial here.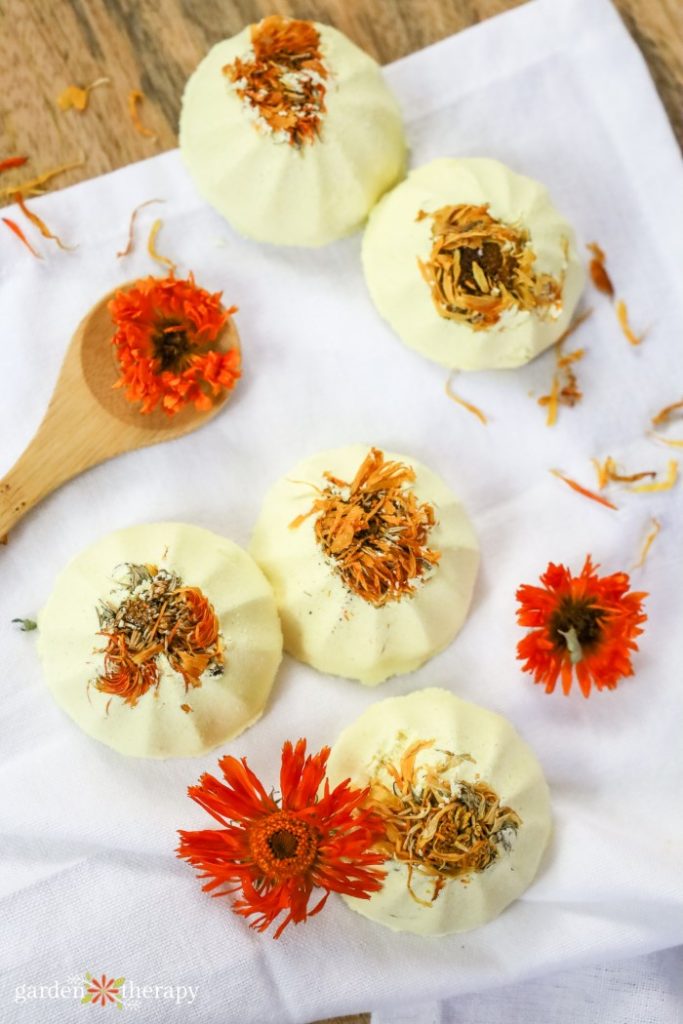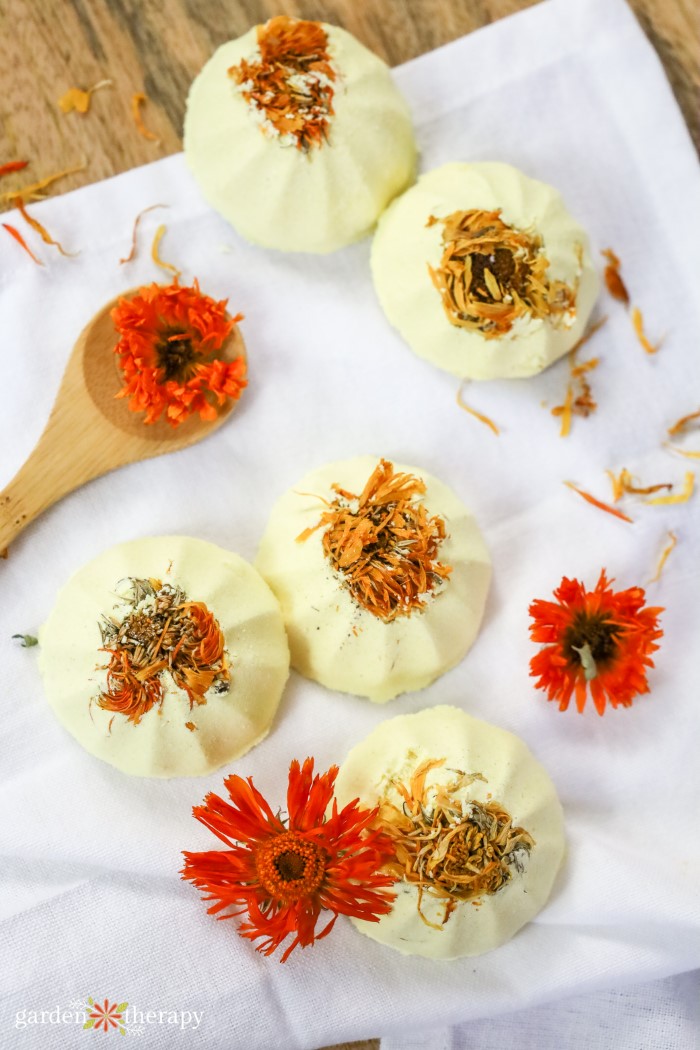 Wax Melts
Ditch the plug-ins and aerosols and add fragrance to your home naturally with aromatherapy wax melts. These cute herbal infused melts make a cute gift or are lovely to have on hand when your home needs some freshening up.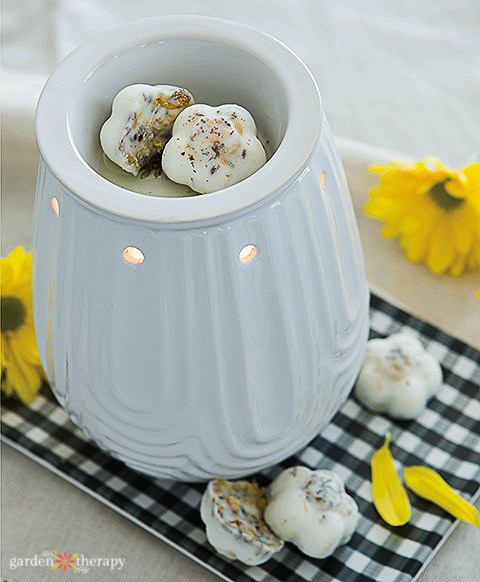 Tub Tea
If you don't care for the aesthetic of flower petals and herbs floating in the bathtub, tub teas are a great alternative. You get the aromatherapy of the flowers without the cleanup. Here's how you can make them yourself.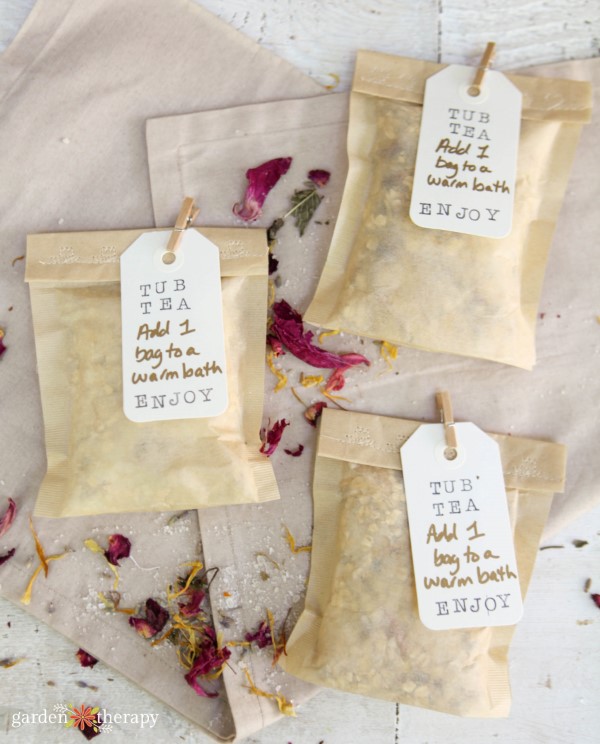 Bath Salts
Perfect for beginners, bath salts are a super quick and easy way to get creative with dried flower petals. This tutorial uses peony, but the flower options are endless!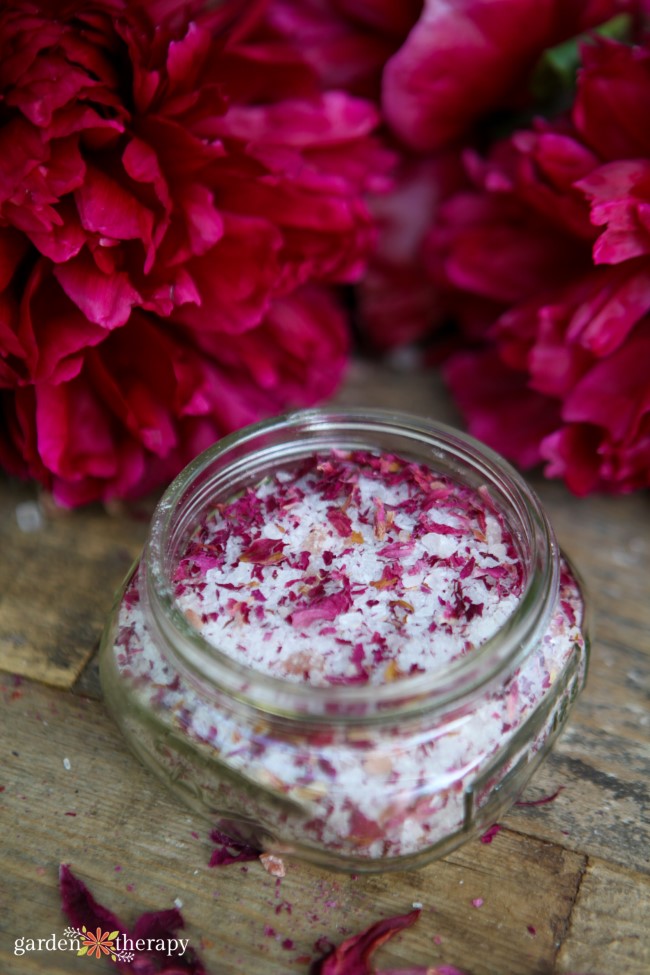 Foot Soak
After a long day, my sore and tired feet are always the first thing on my mind. I like to give them a little bit of extra loving with a herbal foot soak, complete with dried flowers.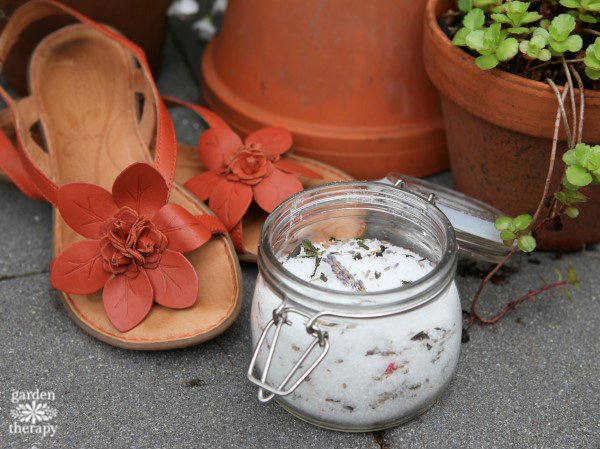 Rose Water
Did you know that rose is amazing for the skin? Coupled with its amazing scent, dried roses are definitely something you want to have on hand for skincare recipes. Here's how I use mine to make rose water.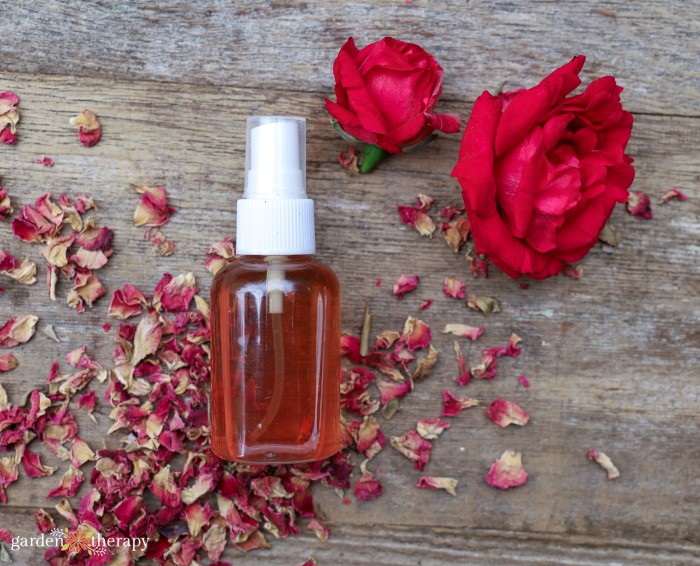 Framed Flowers
Some pressed flowers are just so lovely they need to be framed! Pressed flowers are extremely delicate and framing them definitely takes a careful hand. Follow these tips and steps and you'll have beautifully framed flowers.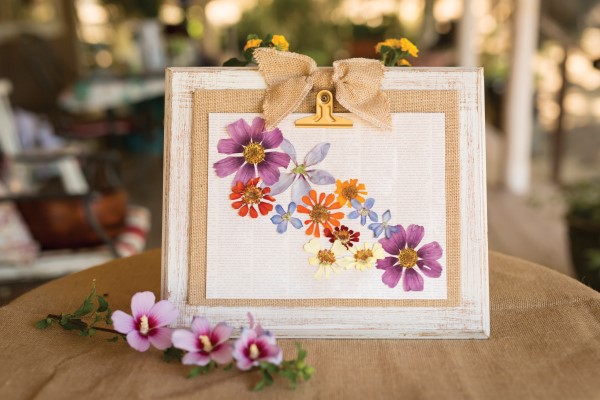 Dried Flower Arrangements
A flower arrangement is one of the best ways to brighten up your living space and bring nature indoors. While fresh flowers are beautiful, they only last for so long. Preserve the beauty of your garden inside your home and make it last by creating dried flower arrangements. See all the steps on how to preserve your ornamental flower garden.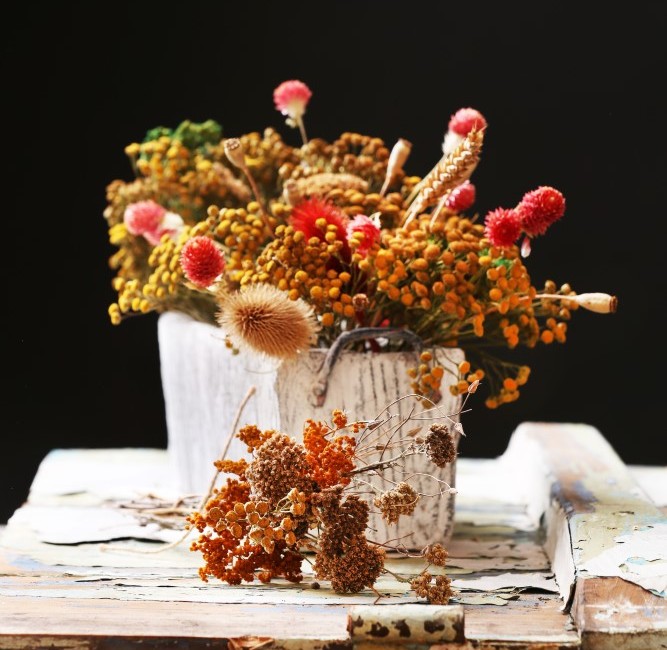 Wreaths
Using dried flowers to create a wreath makes a gorgeous and long-lasting decoration perfect for spring and summer. Follow my steps on how to make a lavender wreath or give my hydrangea wreath a try.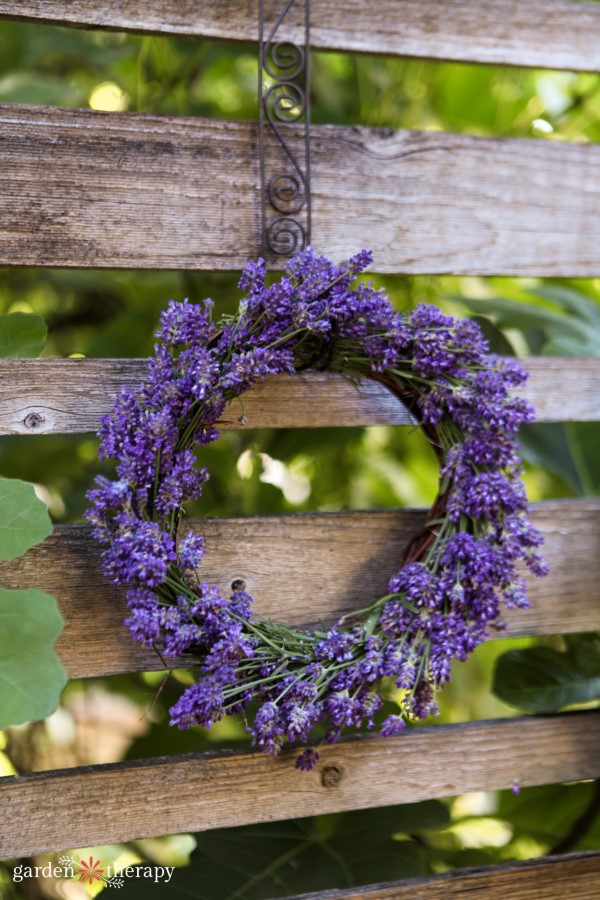 Echinacea Tincture
Flowers can be so much more than beauty. This echinacea tincture helps to boost immunity and reduce symptoms during cold and flu season. Make your own and learn how to use this incredible flower here.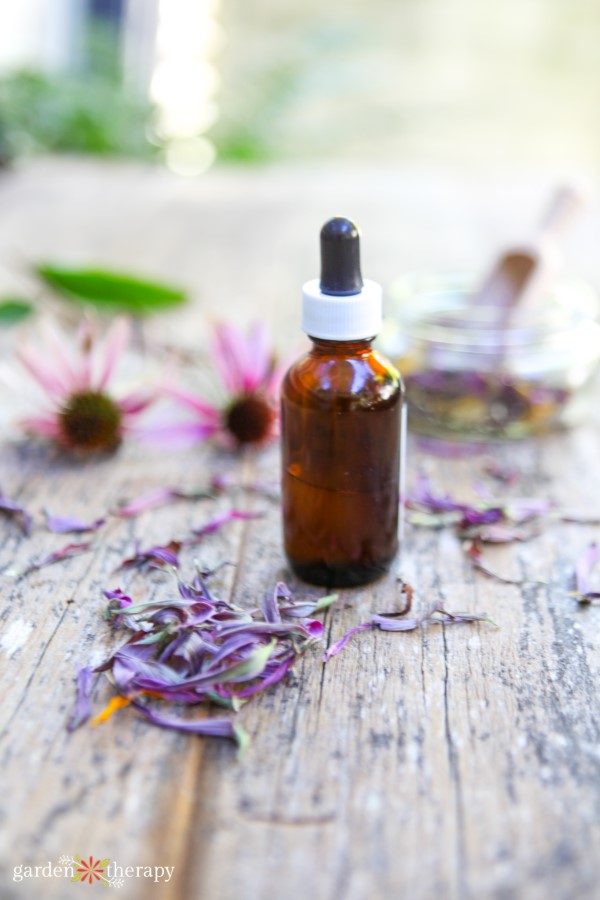 And there you have it! The gorgeous colours of dried flower petals are lovely to hand for beauty recipes, DIYs, and crafts, but they also stand out on their own in glass jars. If you're like me, once you start drying flower petals, you won't be able to stop!
More Natural Beauty Posts to Read: