Looking for ways to add beautiful rustic Christmas decor to your space? Look no further! These decorating ideas are both simple and beautiful and will add festive cheer to any space.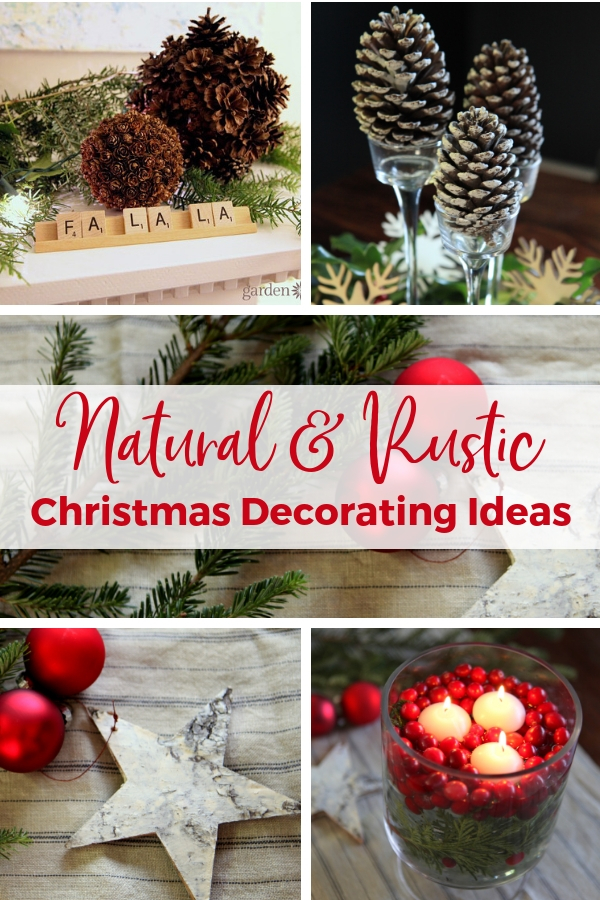 You don't have to be a decorating wizard to create beautiful and striking holiday decorations. And you certainly don't need glitter! Nature gives us all we need to decorate with, from gorgeous evergreens to bright berries.
So go grab your boots and some pruners, and craft up some simple Christmas decorations. You'll get some much needed garden therapy while dressing up your home for the holidays. I promise, this is a chore that will give you rosy cheeks and a festive home.
Rustic Christmas Decor Ideas
When I'm decorating for the holidays, my main goal is always to incorporate the beauty of nature as much as possible. It makes my home feel so festive and cozy with touches of greenery, wood, and brightly coloured berries.
Nature has provided us with so many unique and pretty simple Christmas decorating ideas. Next time you are on a walk just look around and start gathering inspiration! Meanwhile, to help you get started, here are my favorite rustic Christmas decor ideas.
Floating Cranberries
Floating cranberries and evergreens in a large footed vase make for a simple and festive holiday table decoration. You can add clippings from attractive outdoor plants like holly and succulents (as I have done in this festive holiday flower arrangement), or you can simply add a few floating candles and light them up.
This will last you for a few weeks as long as you change out the water when it starts to turn pink (which is every 4 days or so). The cranberries themselves will last many water changes. These berries are used to being in water as they are bog plants. Therefore, they don't decompose quickly.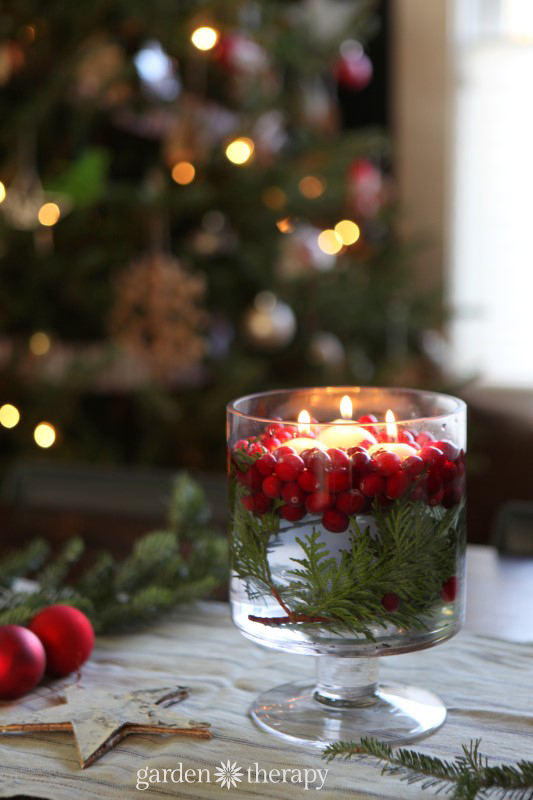 Rustic and Natural Christmas Candle Centerpiece
With just a few candles, a wooden box, and some fresh evergreen clippings, you can put together an incredibly elegant centerpiece for your holiday table in a few minutes. I always get compliments on this centerpiece and it makes my table extra festive.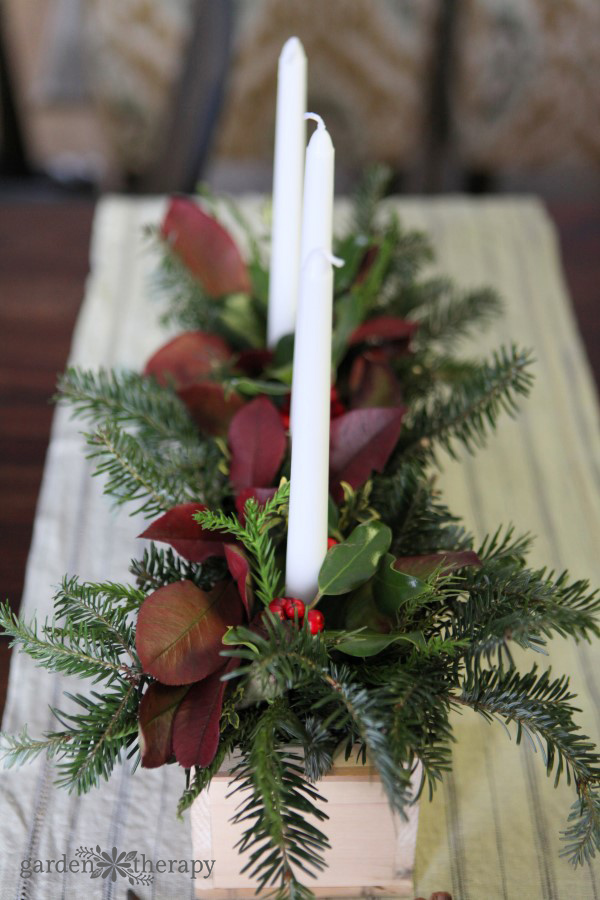 Re-Style Your Poinsettias
Taking a little bit of time to re-pot your poinsettia once you get it home makes a huge difference. These blooms can be quite chic if given the chance!
Plant it in a decorative ceramic pot, something plain, or even a salad bowl—anything other than leaving it in that shiny foil wrapping it comes in will make it look SO much more sophisticated.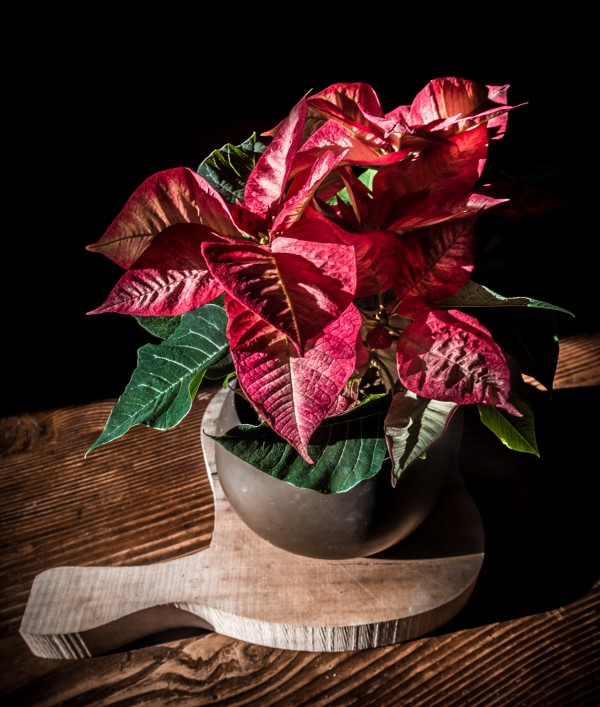 Decorating with Fresh Wreaths
Making a fresh evergreen wreath is not that difficult, but it does take a little bit more time than these other projects. That being said, it's a task that's well worth it—your guests (and yourself) will be greeted with lovely fresh-scented evergreen at the door.
If you've never made one before, don't be intimidated. I'll walk you through exactly how to make a fresh wreath here.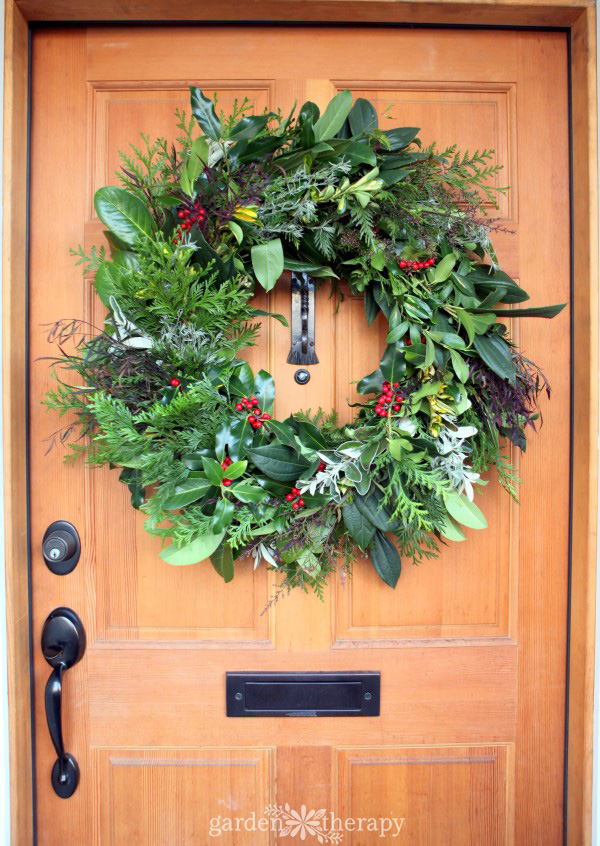 Once you have a wreath, here's an add-on that will really make it shine: wrap a string of decorative pinecone lights with a battery pack, and flick the switch.
You can change also the look of your wreath in moments by swapping out the lights. Here are some string lights with stars, pinecones, or snowflakes that would work well!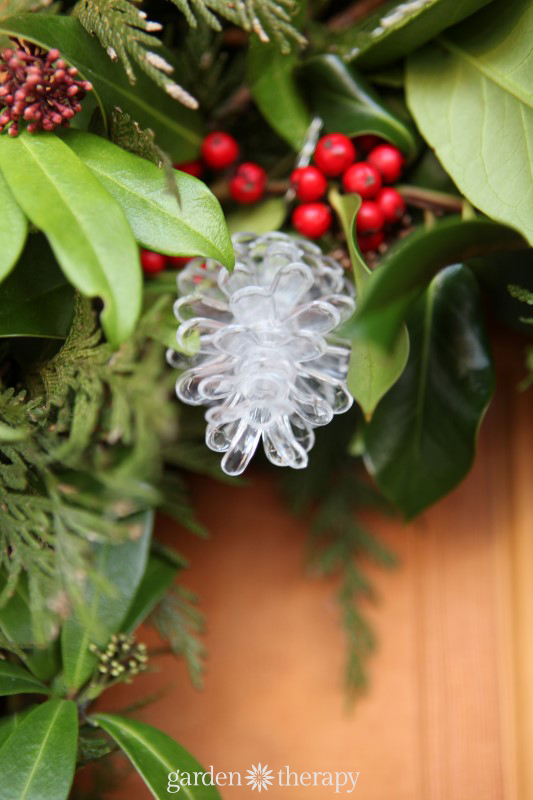 Festive Outdoor Planter Box
It's easy to put together this eye-catching holiday window box planter with whatever decorative branches and greenery you have in the yard. You can even bring it indoors and display it on the mantle if you like. Either way, this rustic Christmas decor is beautiful to look at.
I've also made several of these for hostess gifts in years past for holiday parties. It's truly the gift that keeps giving.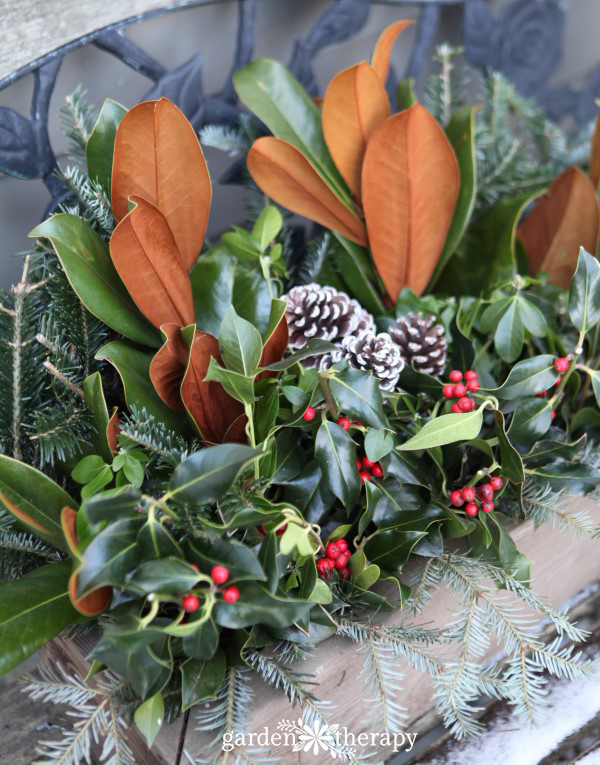 Miniature Garden
If you have a miniature garden, deck it out for the holidays!
To trim a tiny tree, you can make small wreaths out of evergreen clippings. I also like to use string ribbons and beads and even fasten little festive bows! See this post for instructions and more ideas.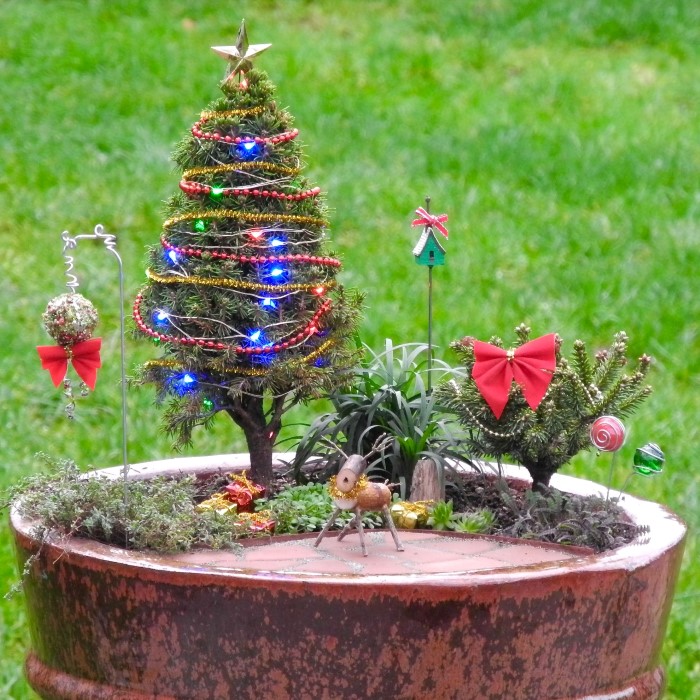 Pinecone Trees
Make a table centerpiece by topping a few glass candle holders with pinecones. Set them on a dish and add a few clippings of evergreens, and you'll have a centerpiece for a buffet table or atop the fireplace.
Bonus points for flocking the pinecones with a bit of white craft paint on the edges to add that little extra something.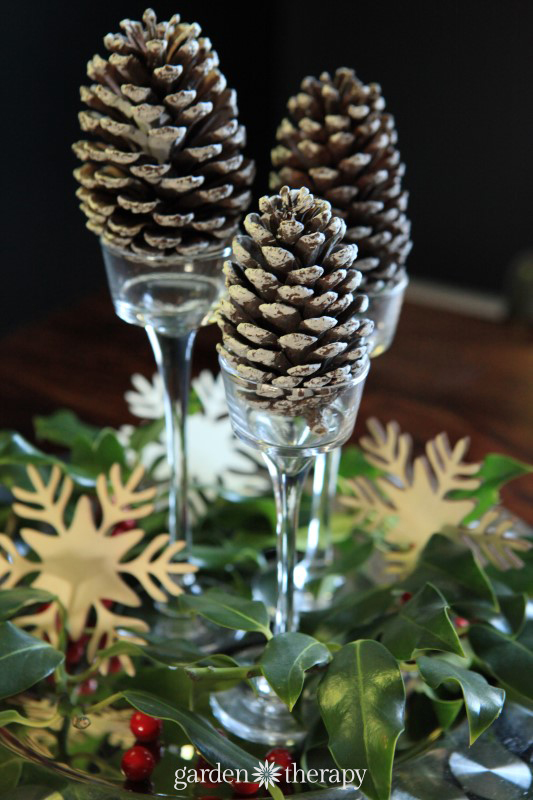 Scented Pinecones
This rustic Christmas decorating idea is multi-purpose. Not only does it look nice but these pinecones can deliver all kinds of aromatherapy benefits to your home with oils.
Yes, you can use pinecones as a decorative essential oil diffuser. Follow these instructions and then lay your scented pinecones out on a decorative dish with some whole spices (cinnamon sticks, star anise, nutmeg) for festive decor that smells like Christmas!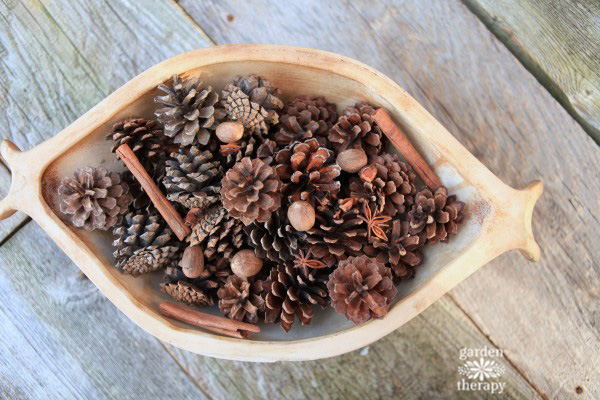 Stars, Balls, and Evergreens
Decorate the holiday table by setting a few of the smaller branches you pruned from your Christmas tree on the table cloth, and add a few ornaments like this birch star and a few red glass balls.
Now you have table decor for a holiday dinner or buffet. I also have used these on top of the fireplace mantle for quick and easy decorations.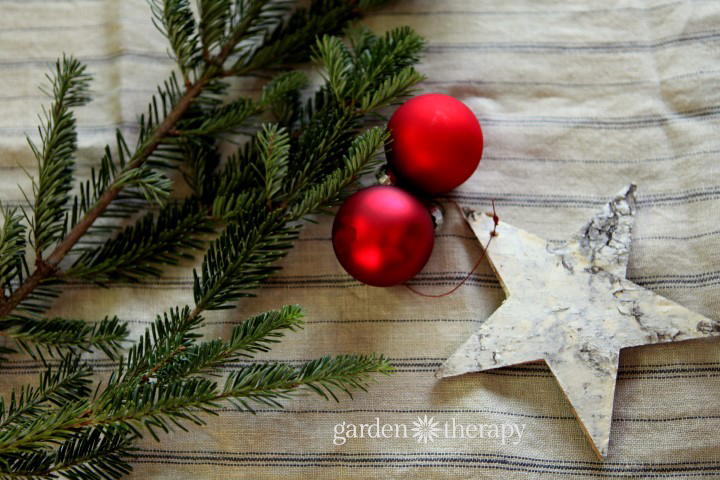 Decorate with Scrabble Tiles
I love Scrabble tiles for their simple wooden texture topped with letters. They are the definition of simplicity itself!
Set up festive words with scrabble tiles amid your display. Try FaLaLa, Merry Merry, or Xmas Time for a good use of the "8-point X".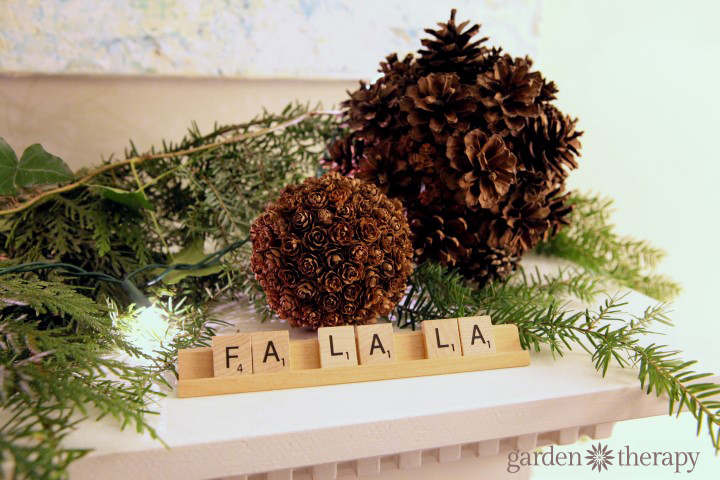 Pinecone Spheres DIY
If you find yourself with 20 minutes, some pinecones, and a hot glue gun, you can make these pinecone spheres as well. They take more than a few minutes, but it still isn't a difficult project. See how to make them here. These are a great tool to keep in your decor arsenal toolbelt.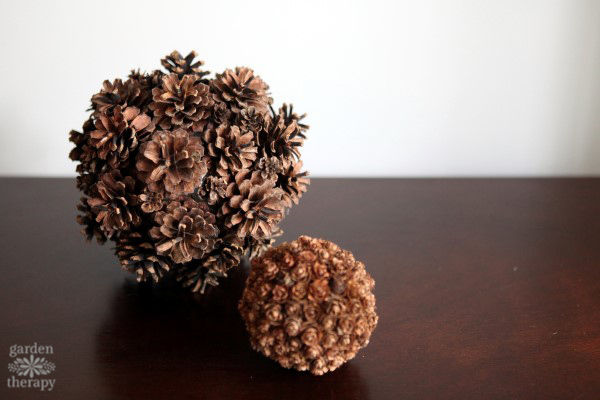 There you have it! There are so many cute, simple ways to incorporate rustic Christmas decor into your home this year. Which one is your favourite?
More Christmas Posts: