If you are a life-long vegetable gardener, you have certainly spent a winter afternoon in front of the fire eagerly marking up seed catalogs and planning for the year ahead. From tried and true heirloom seeds to brilliant new hybrids, each selection in a catalog has a long history of success behind it and a group of people who champion the variety. Whether you are a brand new gardener or a lifer, when you find amazing new vegetable varieties that make your garden a raving success you can't help but shout it from the rooftops!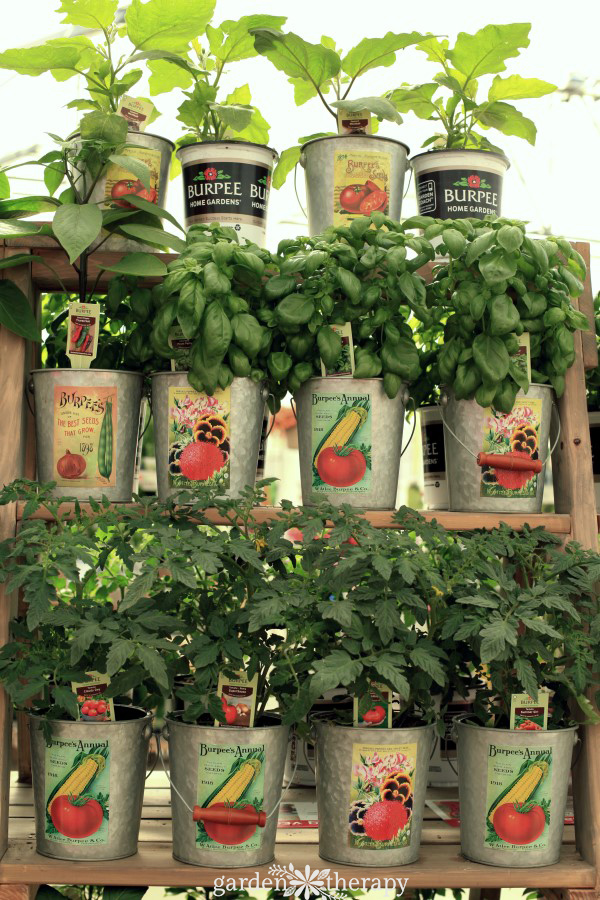 One of the highlights of my trip to the California Spring Trials was talking to Scott Mozingo from Burpee. It was my first stop on the tour and I could have talked to him all day about the three lines of vegetables that Burpee has put together: Foodie Fresh, Amazing Veggies, and Small Spaces. How can tomatoes, cucumbers, and peas be so exciting? Well, if you are a gardener with a small space, a foodie, or just want the very best quality of plants to grow in your garden, you will soon be as thrilled as I am with these 10 notable new vegetable varieties for the home garden.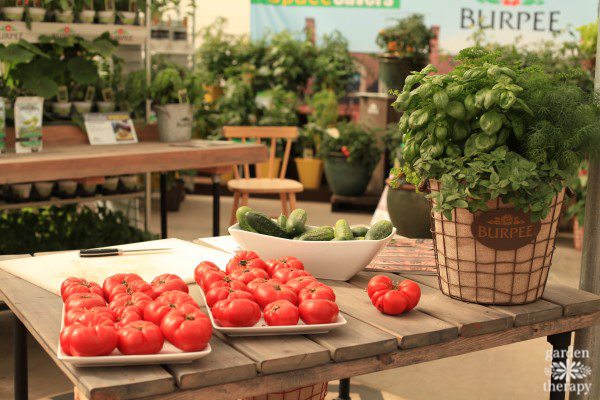 First, let's not confuse hybrid seeds with GMOs. Genetically Modified Organisms are created through experimental biotechnology that, according to the Non-GMO Project, "merges DNA from different species, creating unstable combinations of plant, animal, bacterial and viral genes that cannot occur in nature or in traditional crossbreeding." No seeds sold for home gardens are GMOs; those are created for commercial crops. There isn't a need to search for non-GMO labeling on seed packets for the home garden. Scott said it so eloquently: "Putting 'non-GMO' on seed packets is like a putting up a 'gluten-free' sign at the meat counter."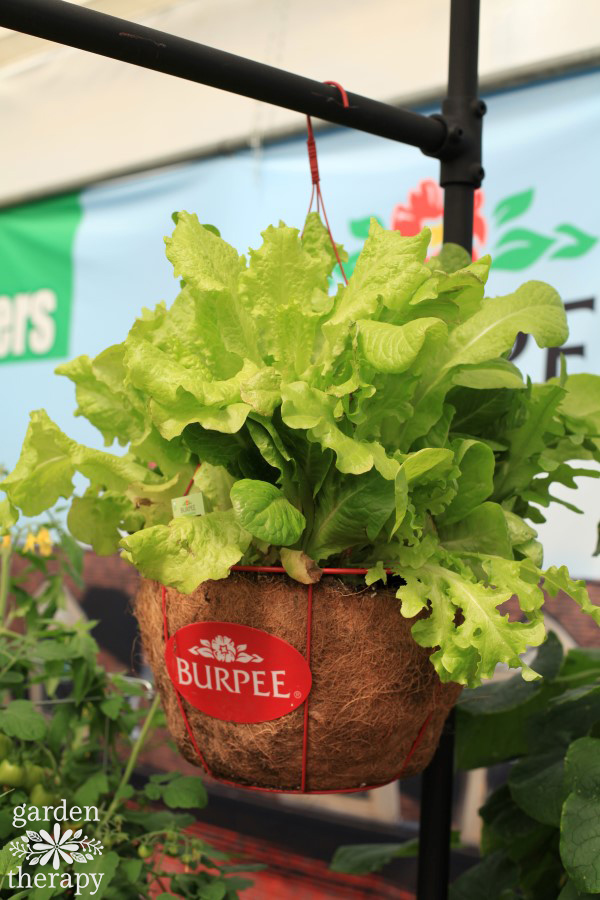 By contrast, hybrid seeds are bred in fields or greenhouses by painstakingly hand-pollinating different varieties of plants to create new and interesting traits. Some of the results of the hybrids are better than the parents, and some are worse. But, through plenty of experimentation followed by many years of testing for control and reliability, new hybrids with amazing new features are born.
Note: I was pleased as punch to be invited by Ball Horticulture to attend the Spring Trials this year. While they covered my expenses for the trip and were delightful hosts, this post was not sponsored by Burpee, nor was it required as part of my trip. I was blown away by some of the new plants and narrowed it down to my favorites for this list. I hope you are as excited about them as I am!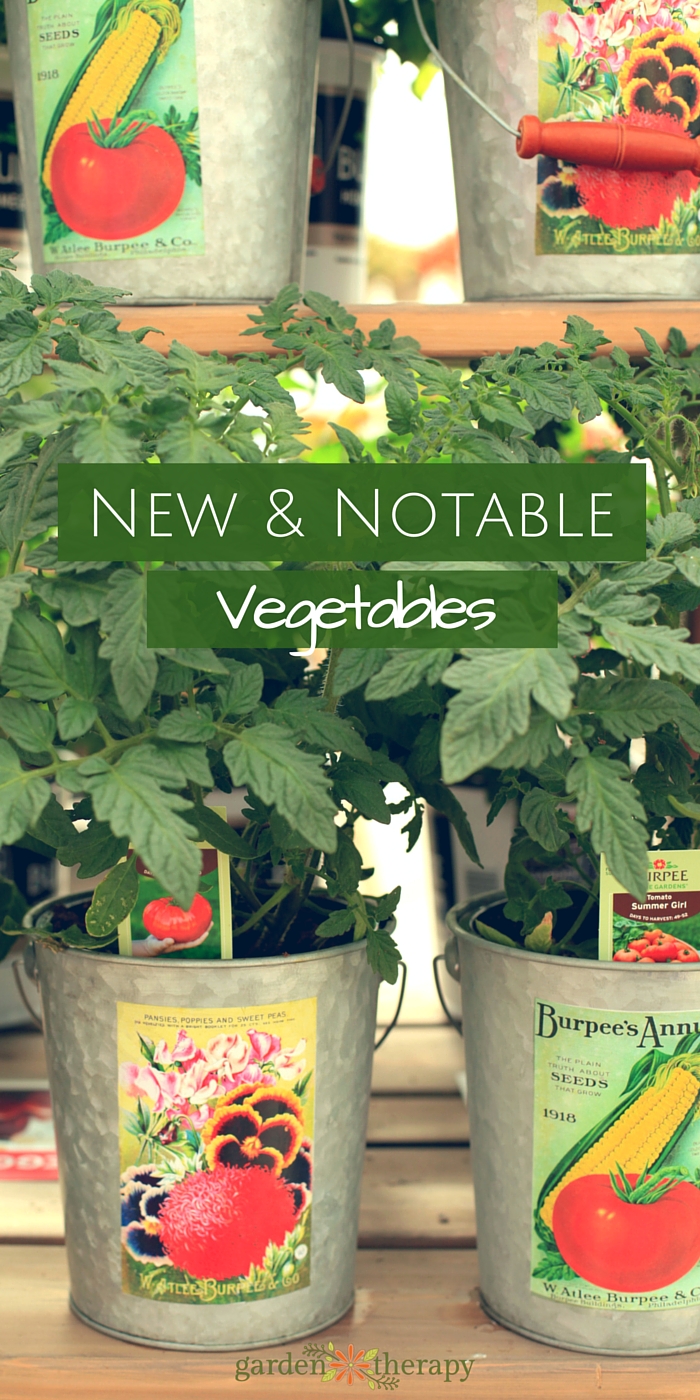 Amazing Veggies
The 'Amazing' line is a group of home garden seeds that are problem solvers with wow factor.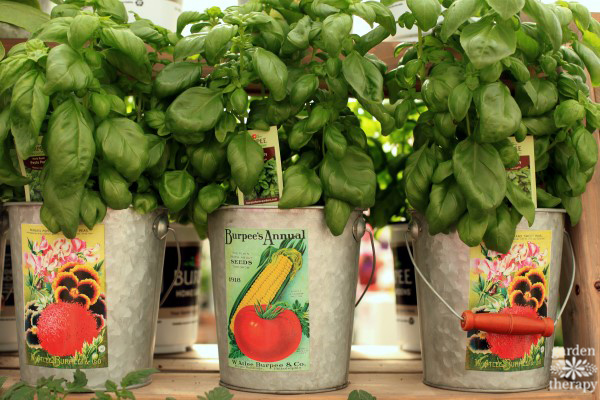 Pesto Party Basil
This award-winning basil is bred to flower as late as possible in the season, because when basil starts to bolt and flower it loses its flavor. It's also the most resistant to downy mildew, so you will be making sweet pesto for much longer than the average basil.
Cloudy Day Tomatoes
For someone who has always struggled to get enough sunlight in the vegetable garden, these cloudy day tomatoes may very well save my sanity! They are bred for the cooler, cloudier northern climate and produce a high yield of 5-oz slicers.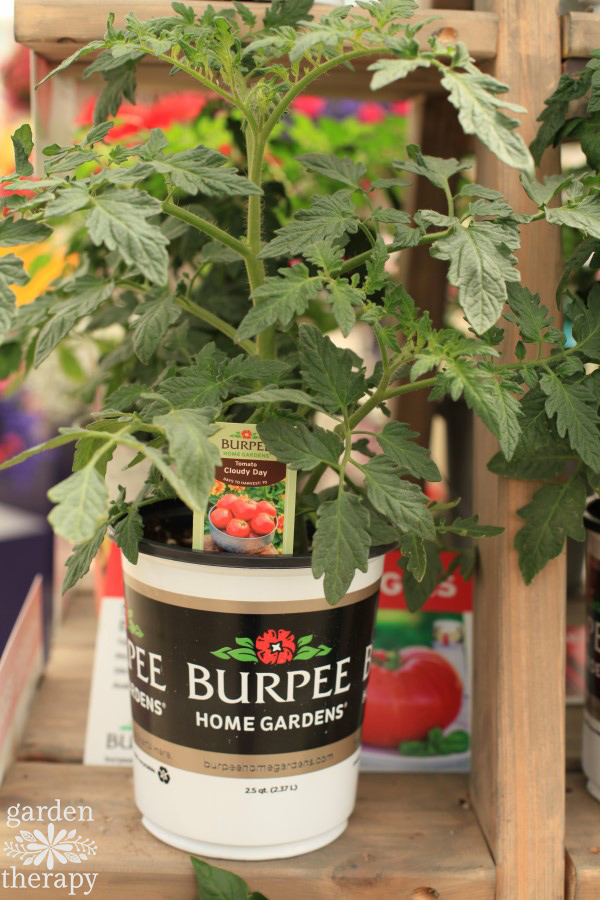 Fourth of July Tomato
These small fruits produce super fast, in just 49 days! They will start ripening by the Fourth of July and continue well into the late summer or early fall.
Small Spaces
As a small-space gardener myself, I completely appreciate dwarf or container varieties of vegetables. There are plenty of small-space container vegetables available, but some aren't that prolific. To combat that, Burpee created a number of plants specifically to provide high yields in small spaces.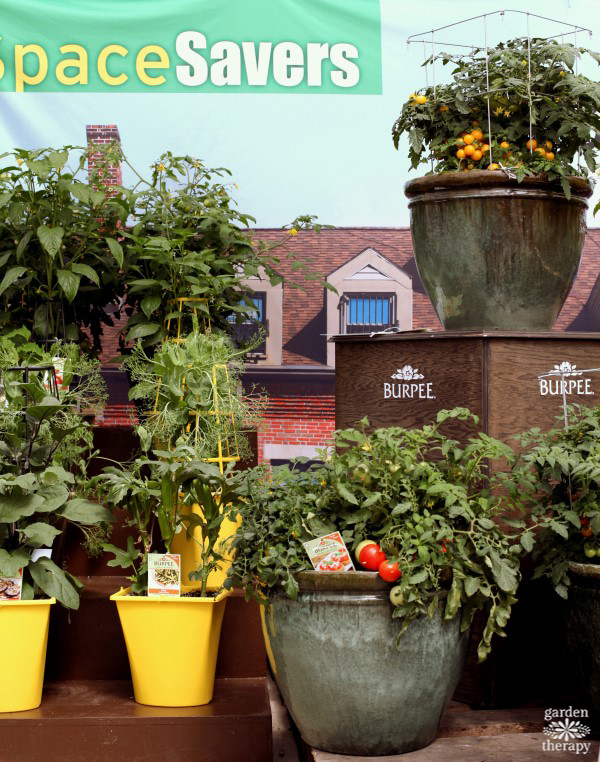 Take 2 Tomatoes
For home gardens with limited space, Burpee has created tomato combination plants meant to be grown in one pot. These container tomatoes come with both a slicer and a cherry tomato, in just a 14" pot. They are compact, but produce a bounty of both types of tomatoes all summer long. These won't be sold as seeds but instead in pots ready to take home and enjoy.
Take 2 "Lights:" BushSteak and Patio Choice Yellow
Take 2 "Camera:" Homeslice and Sweetheart of the Patio
Take 2 "Action:" BushSteak and Baby Boomer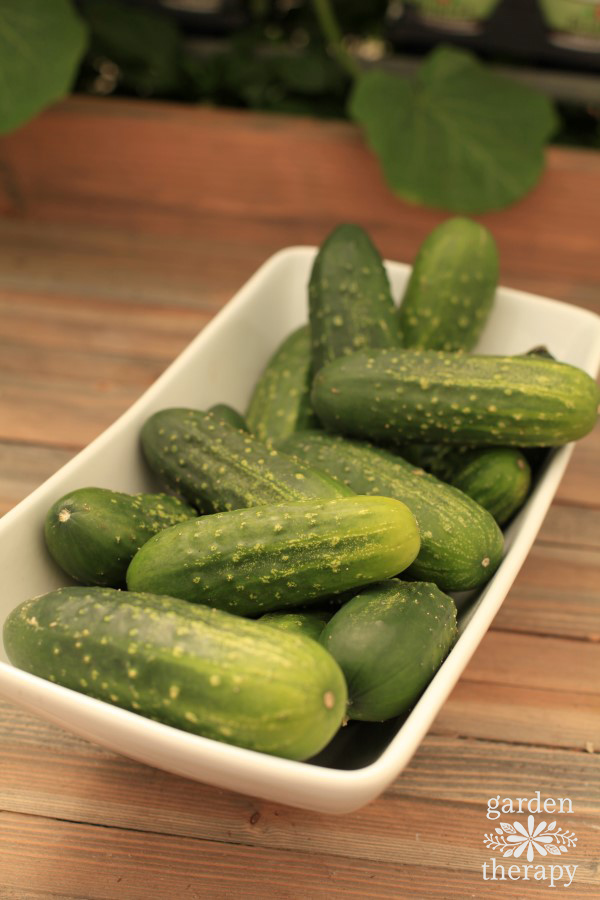 Patio Snacker Cucumber
This cucumber will give you many crunchy cucumbers, all in a 14″ pot. The bowl of cucumbers shows only a fraction of the cukes produced on one small, prolific plant. And they aren't teeny cukes either; they are 8" dark green, crunchy cucumbers.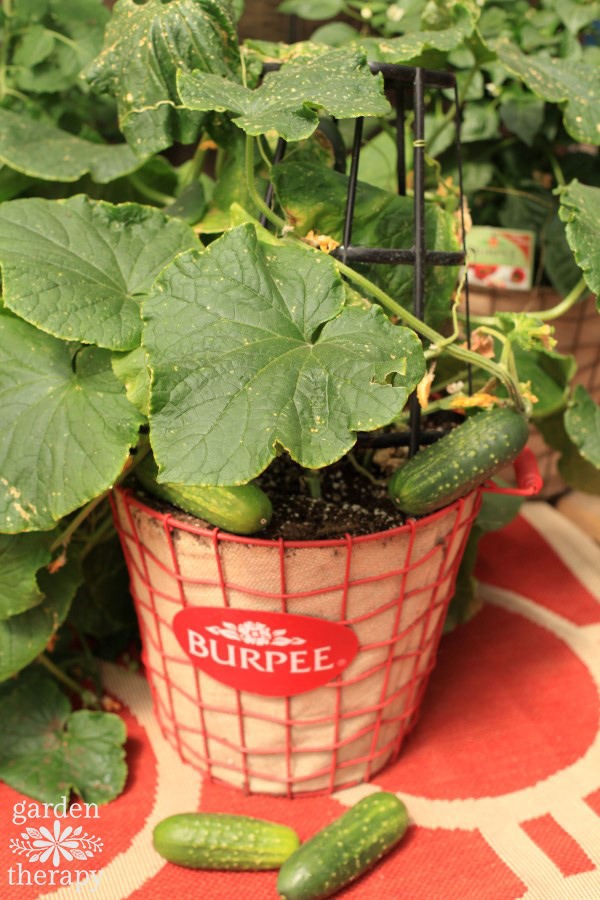 Baby Bubba Okra
This okra grows to half the height of a regular okra plant with full-sized fruit. It not only produces a lot of edible okra, but it's pretty enough for the flower gardens with its hibiscus-like flowers.
Foodie Fresh
Foodie Fresh is the vegetable line made for epicureans wanting fresh and fun-to-cook-with ingredients.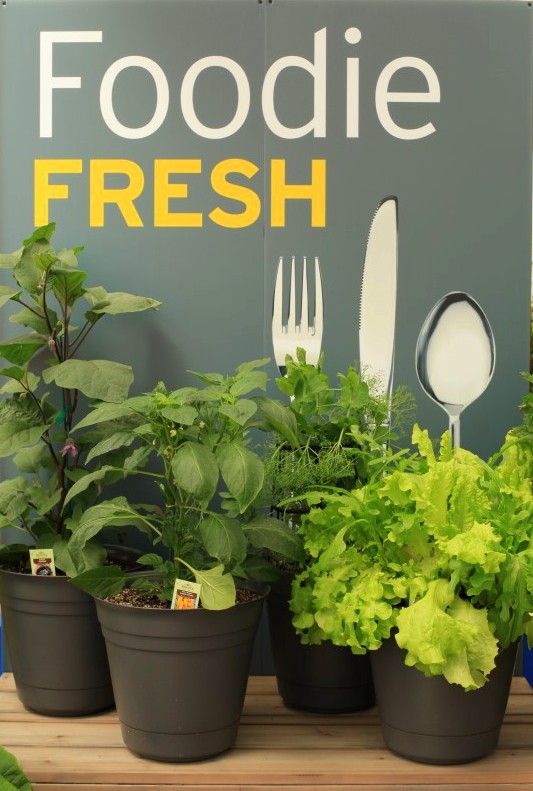 Cherry Stuffer Peppers
These small, compact plants produce masses of "stackable, stuffable, grillable" peppers. Scoop out the seeds, stuff them with herbs and cheese and bake in the oven or grill. These are a party favorite!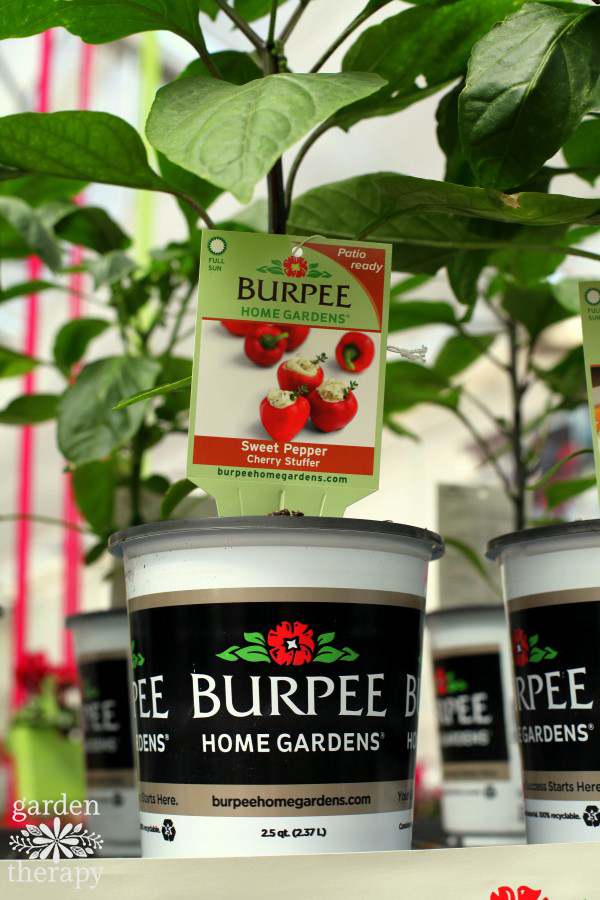 Masterpiece Pea
These aren't your ordinary pea plants. This gem has four different edible parts: the shoots, leaves, pods, and peas. Plus, the unique branched, pea-flavored tendrils look beautiful in salads or as a garnish.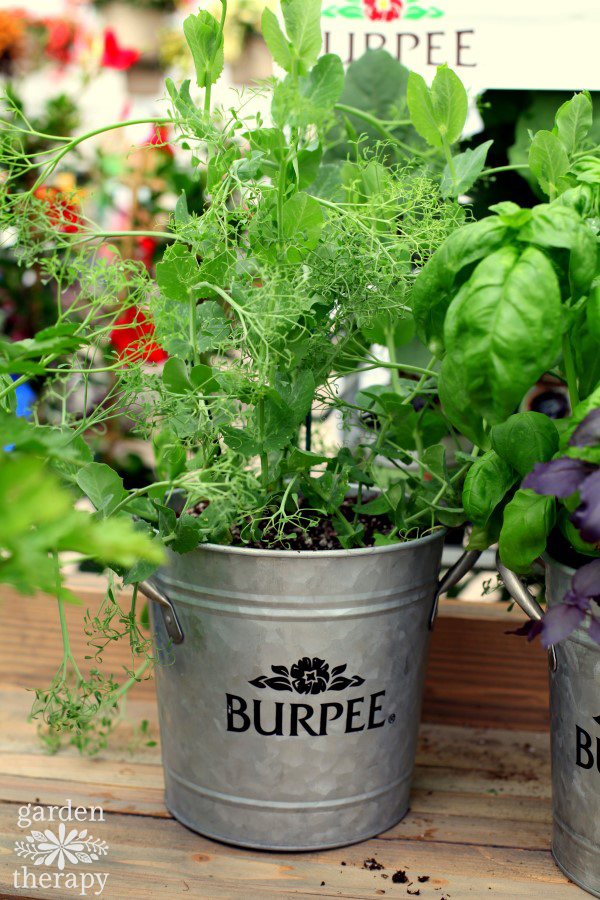 Meatball Eggplant
Vegans and meat-lovers alike will love the new meatball eggplant. It's denser and bred not to oxidize as quickly as a typical eggplant, meaning it won't brown too quickly. Slice thick sections and fry them up as burger patties. Or scoop out the flesh with a melon baller before frying. With a bit of added spice, these "meatballs" are perfect with pasta and sauce.
Cupcake Summer Squash
Combine the sweet flavor of a Patty Pan squash with the soft, edible skin of a zucchini, and you have a cupcake! It's a prolific plant that creates many round summer squash, perfect for stuffing.
That completes my favorites list, but there were many more vegetables that may appeal to others with different garden challenges and tastes than my own. If you are interested in getting what's new and notable in vegetables, be sure to sign up to receive the Burpee catalog or sign up for their weekly newsletter.