I'm taken with the idea of a monochromatic garden these days. Combine that with the fact that I've been on the hunt for true blue garden plants and I'm obsessed with blue gardens. I mean, imagine a garden that is filled with blue flowers, blue foliage, and even blue fruit. Wouldn't that look both serene and striking all at once?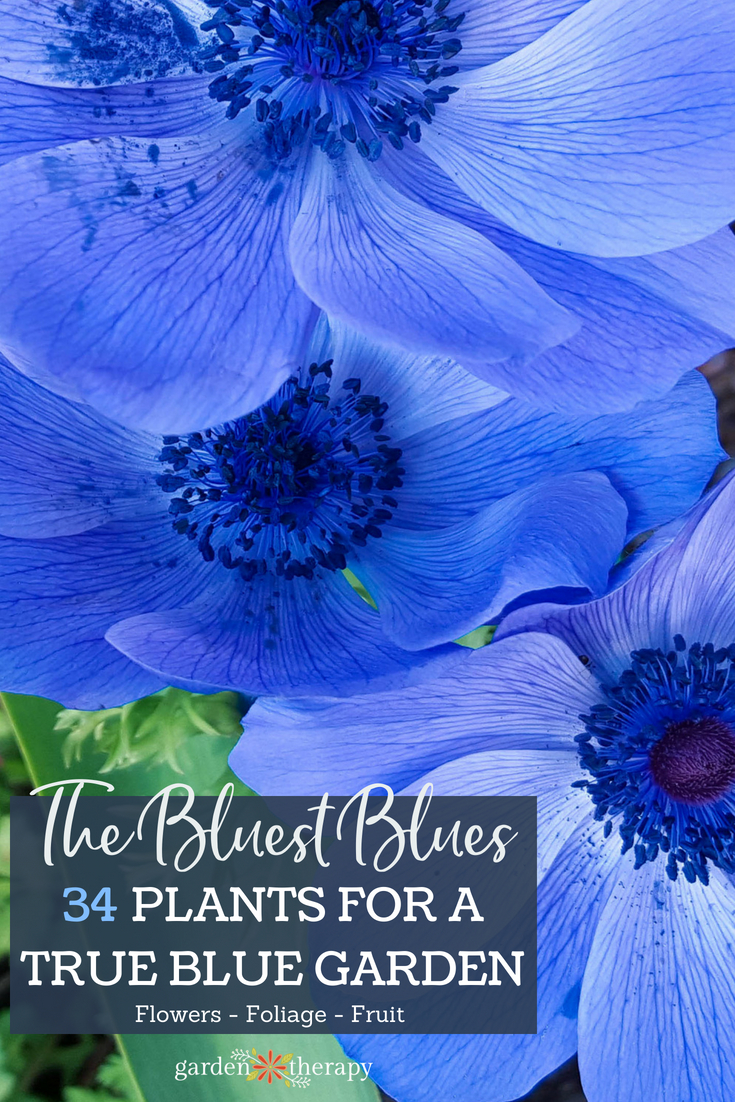 Blue flowers popping up from blue-hued foliage would take your breath away. Imagine deep blue lobelia spilling across the ground while  Sea Holly grows in spikes that look like they are made of cool blue ice. It certainly wouldn't be a boring garden.
You can choose so many different shades of the brilliant color. The happy, bright, cornflower blue of hydrangeas (or cornflowers), the deep moody blue-black of blueberries. Purple hues. Greenish hues. And colors that have a category all to themselves: the gray/green/blue of eucalyptus.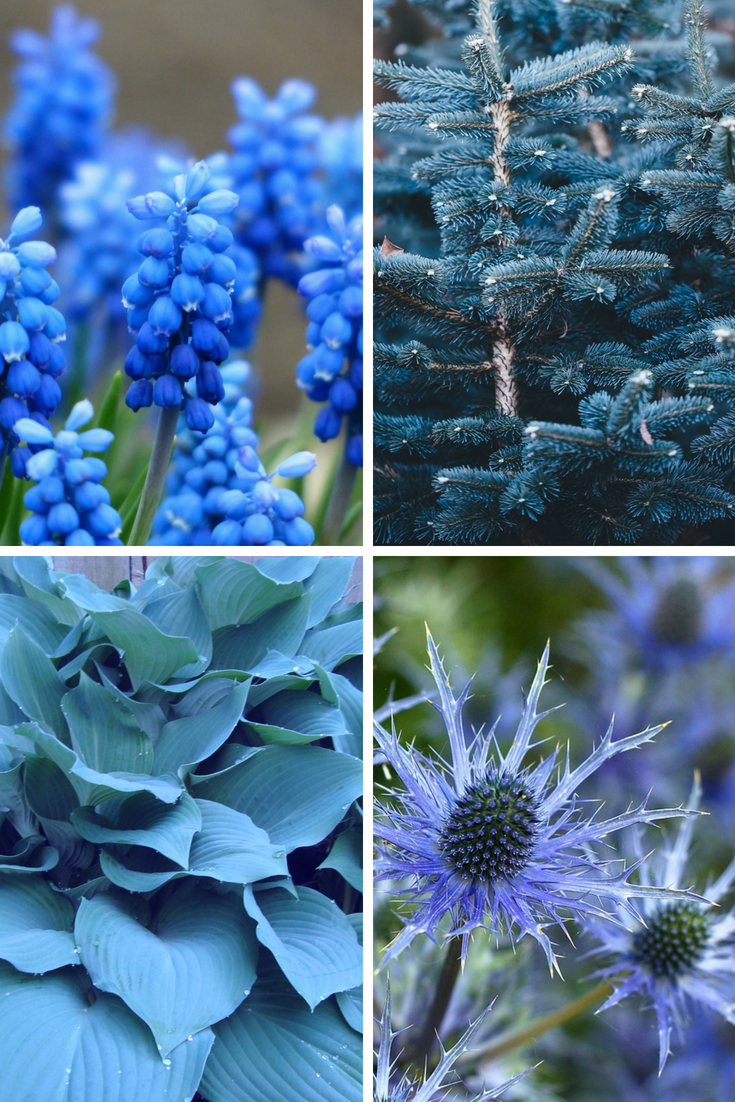 True Blue Garden Plants
Here is a list I put together of some of my favorite blue garden plants. I looked for unique and common blue garden plants and am so taken with what we have available to us. Thank you, Mother Nature!
Blue Foliage
Hosta (Hosta 'Blue Hawaii')
Sea Holly (Eryngium 'Blue Star')
Yucca (Yucca 'Adam's Needle')
Century Plant (Agave 'Sharkskin')
Spurge (Euphorbia 'Mediterranean')
Stonecrop (Sedum 'Blue Spruce')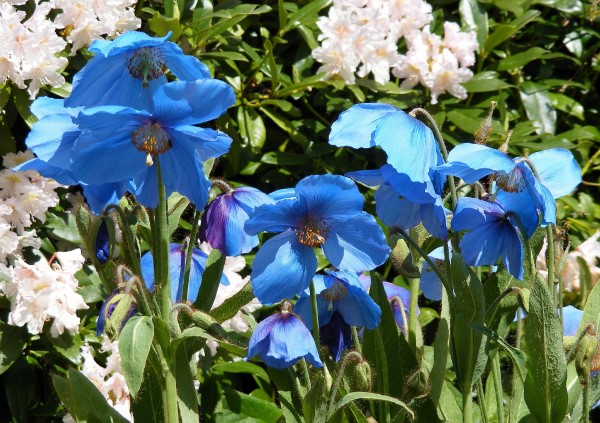 Blue Flowers
Hydrangea – note: if your blue hydrangea is turning pink, you can change it back by controlling the acidity of your soil
Morning Glory (Evolvulus 'Heavenly Blue')
Larkspur (Delphinium 'Magic Fountain')
Clematis (Clematis 'Cezanne')
Blue Flag Iris (Iris versicolor)
Cranesbill (Geranium 'Johnson's Blue')
Passionflower (Passiflora 'Blue Bouquet')
Grape Hyacinth (Muscari aucheri 'Blue Magic')
Bachelor's Button (Centaurea 'Blue Boy')
Bellflower (Campanula 'Sarastro')
False Forget-Me-Not (Brunnera 'Jack Frost')
Windflower (Anemone coronaria 'Lord Lieutenant')
Springstar (Ipheion uniflorum 'Froyle Mill')
Lily of the Nile (Agapanthus 'Hoyland Chelsea Blue')
Himalayan Blue Poppy (Meconopsis betonicifolia 'Lingholm')
Dutch Hyacinth (Hyacinthus orientalis 'Blue Tango')
Flax (Linum lewisii 'Saphyr')
Lobelia (Lobelia 'Regatta Marine Blue')
Hummingbird Sage (Salvia guaranitica 'Kobalt')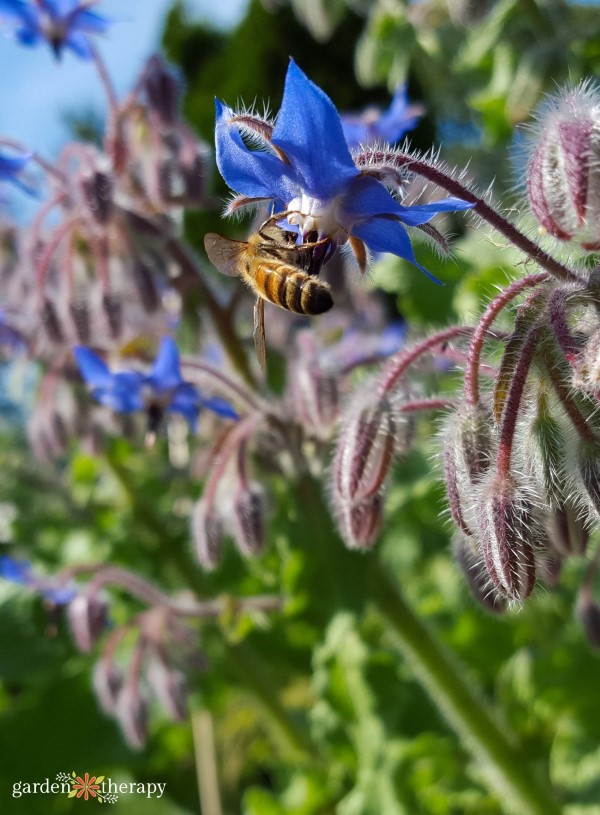 Blue Edibles
Borage (Borago officinalis)
Kale (Brassica oleracea 'Lacinato')
Lavender (Lavandula angustifolia 'Hidcote')
Blueberry (Cyanococcus 'Bluecrop')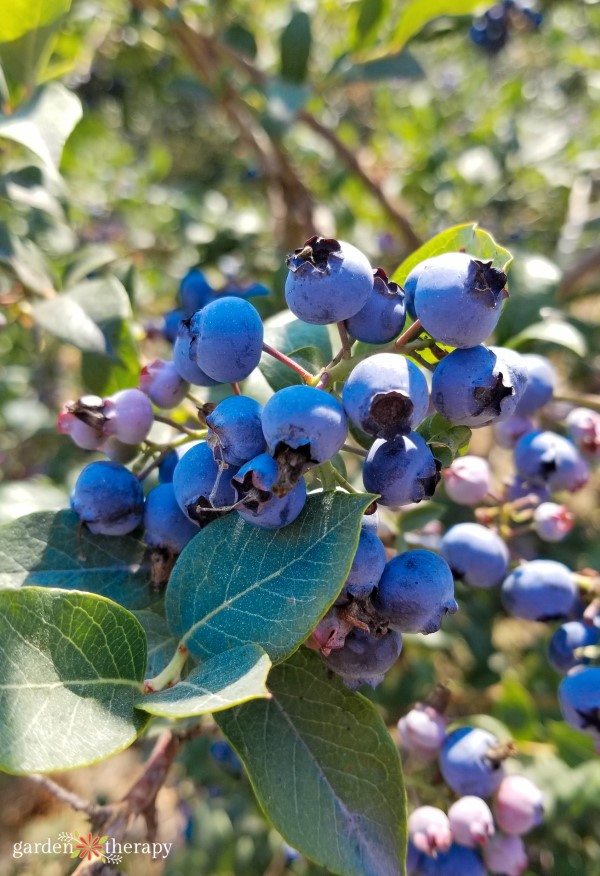 Blue Shrubs and Trees
California Lilac (Ceanothus 'Frosty Blue')
Blue Spruce (Picea pungens 'Montgomery')
Eucalyptus (Eucalyptus 'Azura')
Juniper (Juniperus 'Wichita Blue')
Noble Fir (Abies procera 'Glauca')
I'm still on the hunt for an all-blue garden to dive into. Someday, if I don't come across one, perhaps I will create one in my own small space.