I don't know about you, but I've been hit with the Adult Coloring Book Craze! I'm the type of person that NEEDS a low-key, creative activity to help me wind down from a busy day. Sipping a glass of wine and working on some coloring pages is the perfect fix with just the right amount of 'creative freedom' (like choosing colors) and 'zero brain work' (aka. no pressure) to help me relax and have fun.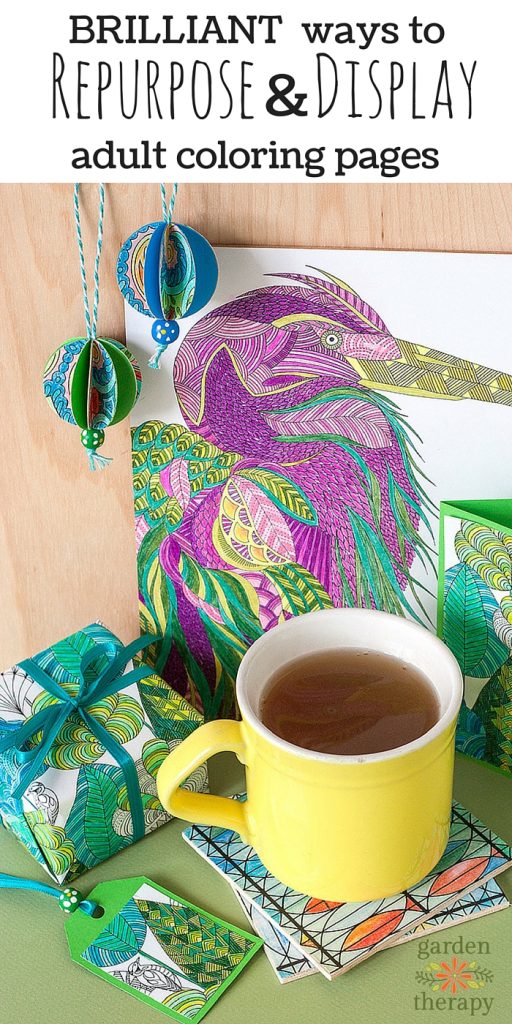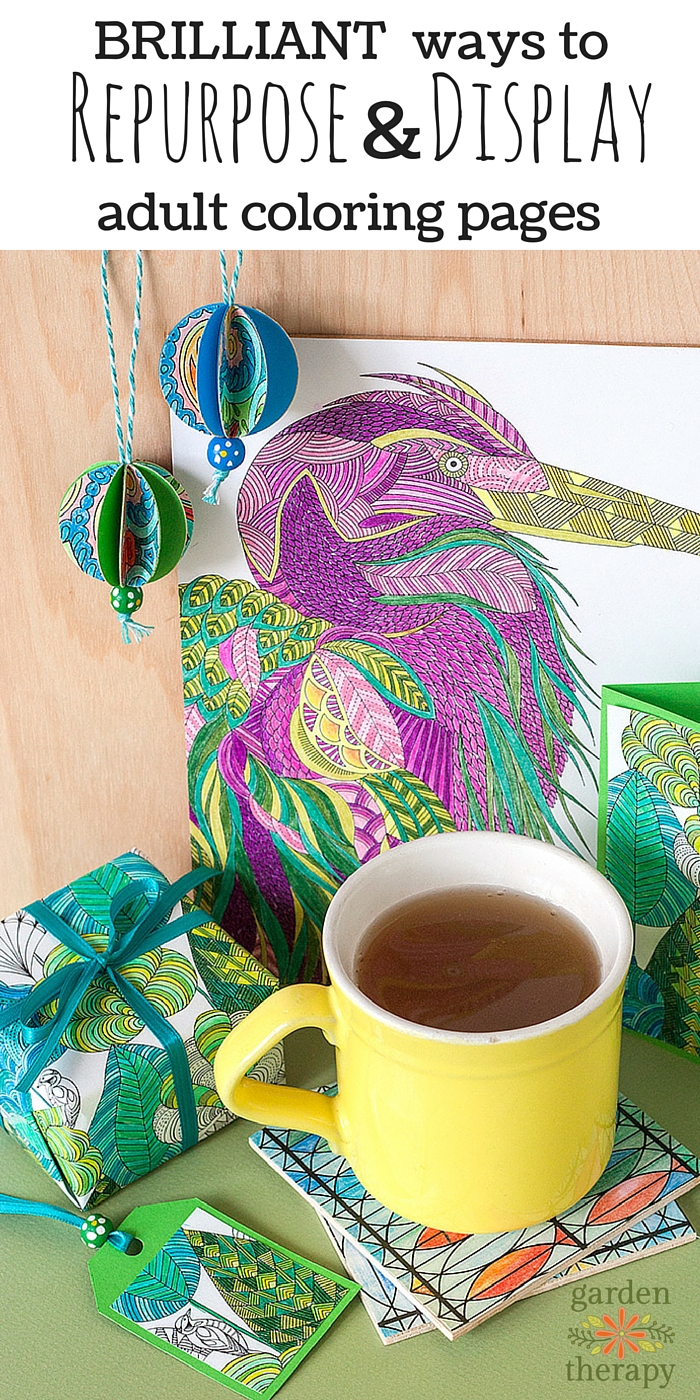 As I continue my 'coloring therapy' journey, I'm accumulating a lot of finished coloring pages. The only problem is that they stay closed up in their books, making it easy to forget about the 'happy hours' I spent working on them. In an effort to change that, I'm sharing four creative ways to re-purpose and display a finished coloring page!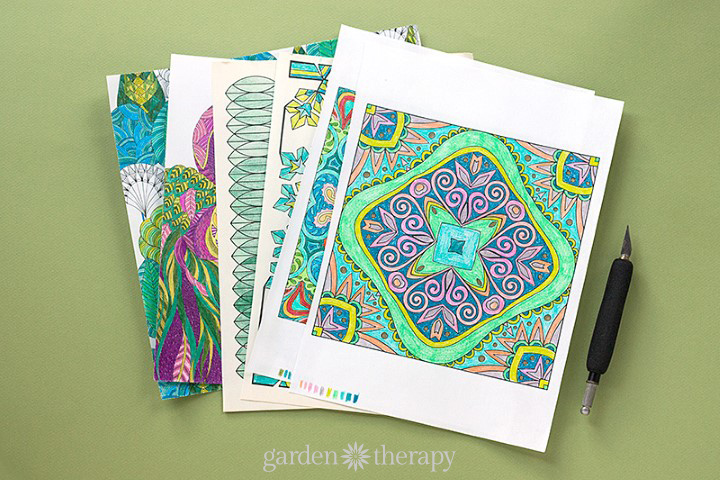 1. Wall Art
The easiest way to re-purpose your coloring page is to transform it into wall art! All you have to do is glue your finished page to a thick piece of chipboard or wood panel.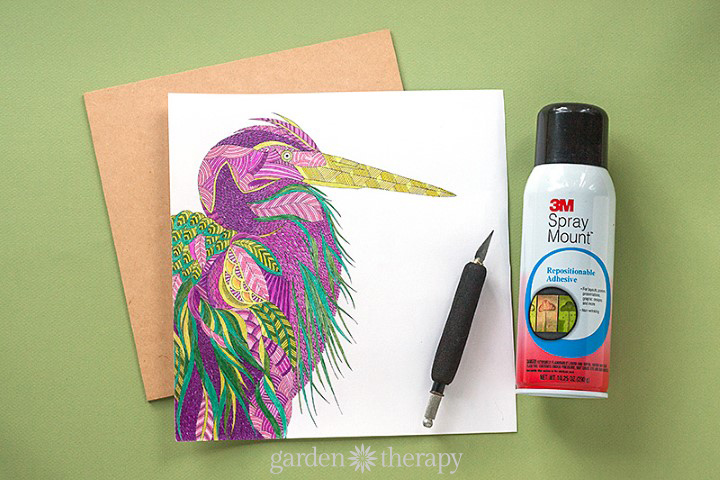 The above image is from the book, "Animal Kingdom" by Millie Marotta
Materials
Wood Panel (or thick chipboard)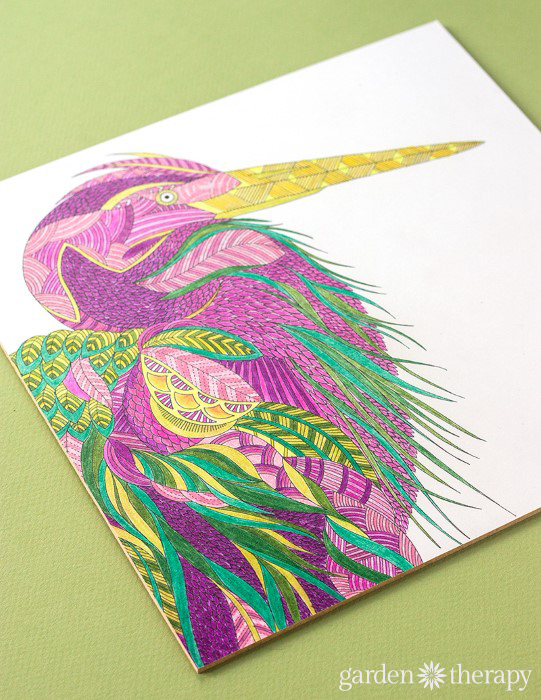 It's best to use a wood panel or board that's slightly smaller than your page. Spray both the front of the board and the back of your coloring page with spray mount. With your coloring page face down, center the board (sticky side down) directly onto the page, pressing firmly. Then use an x-acto knife to trim off any excess paper from around the board. If you are using a thin board, it can then be placed into a frame. Or choose a thick board that can be displayed on its own.
2. Gift Wrap, Gift Tag & Greeting Card
Some of my favorite coloring pages are repeating patterns, making them great for transforming into gift-wrap!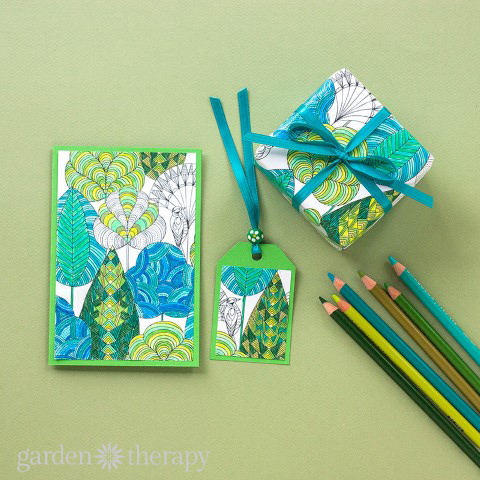 Materials
Use a finished coloring page to wrap a small gift, or to make your own greeting card or gift tag! I made all three with a single coloring page. You'll notice that I didn't finish coloring the page, but I love the look of having some black & white areas mixed in with full color.
3. Paper Ornaments
Another easy way to re-purpose a finished coloring page is to make them into paper ornaments! I love how this simple craft project can transform a coloring page into a 3-dimensional decoration. I chose to re-purpose a mandala coloring page and can't get over how well they turned out.
Materials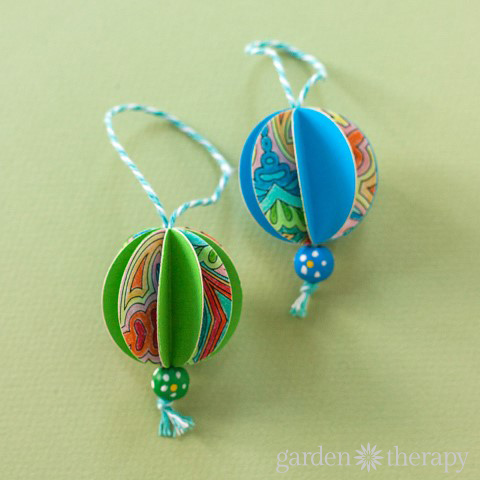 If your coloring page is on text-weight paper, I recommend spray mounting it onto a thicker card stock first. This will make it easier to make a clean punch. For a step-by-step tutorial on how to make your own paper ornaments, I invite you to visit my collaborative blog, Adventures-In-Making.
4. DIY Coasters
Transforming a coloring page into a set of coasters is a great DIY project because the result is both functional and pretty. Make your own by mounting your finished coloring page onto wood or ceramic tiles (in the same way that we mounted the wall art above). See how to make them here.


Hey, I also created a FREE coloring page for you! You can download it here.
If you addiction is out of control, you'll need books (see some great ones here) and more FREE coloring pages to download and print.
Want more coloring? Check out this post on How to Color Like a Boss.
And don't forget the Essential List of Supplies for Coloring.