If you are looking for a weekend project that will get you outdoors for a little DIY, then you have come to the right place! Short-term projects are a great way to spruce up your outdoor space and feel the satisfaction of creating something for your home. Plus, they can save you big bucks when it comes to the final budget.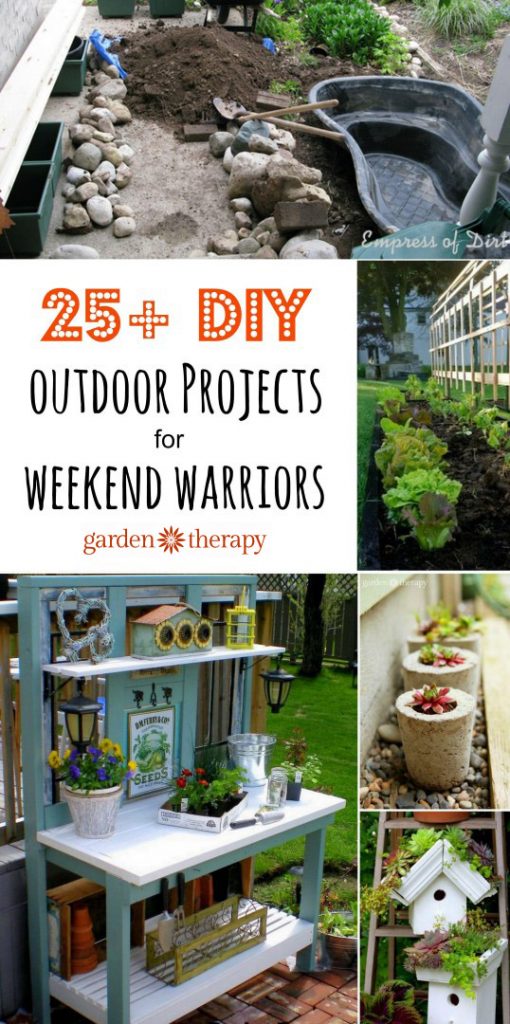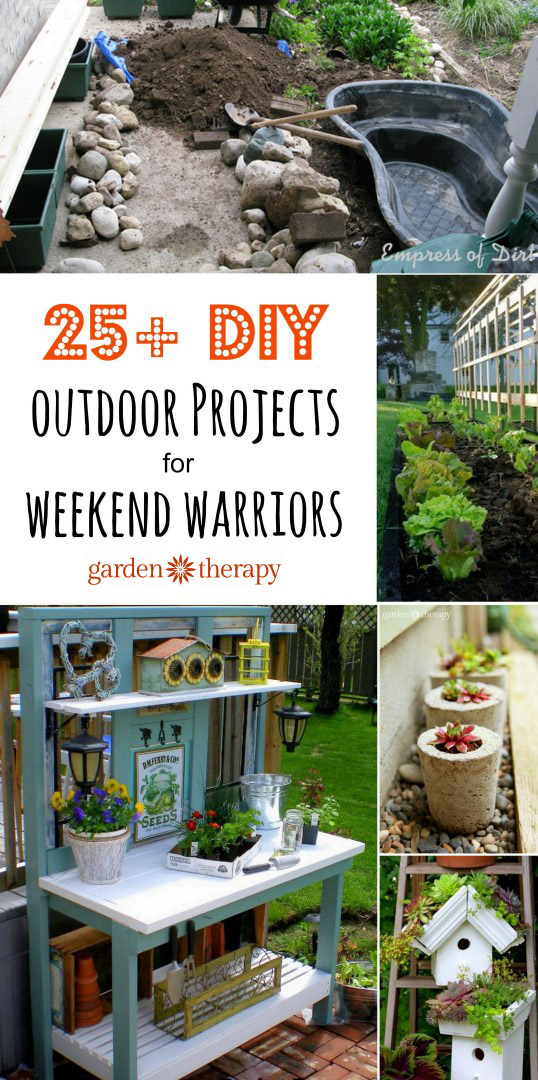 Cheap & Cheerful
These projects don't break the budget but look like a million bucks. Getting crafty is a fun way to start the weekend. And sitting in the garden with a cool drink enjoying your creation is a great way to end it!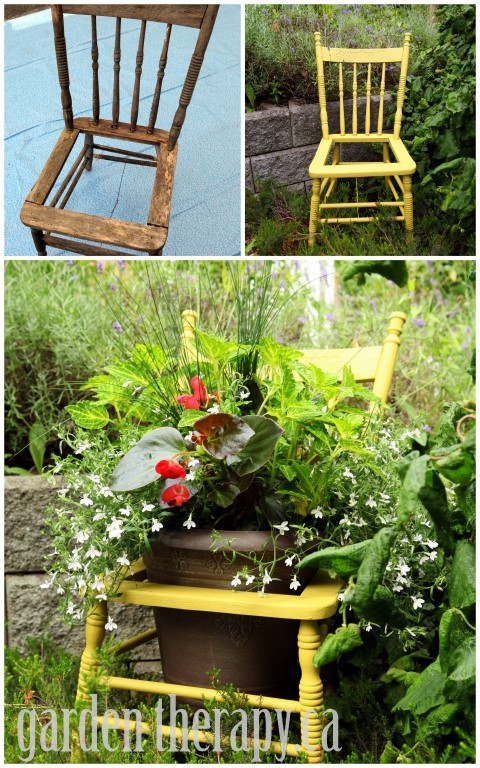 Turning an old chair into a gorgeous outdoor planter that will adorn any space is just a weekend away!
Concrete is inexpensive, yet it has so many uses in the garden. See how to make concrete planters with just the contents of your recycling bin. You can also use recycling to make leaf imprint stepping stones. You could use pebbles and a concrete tube to make hopscotch garden stepping stones. Or forget hardware store supplies and just make a stepping stone cast from a large leaf!
If you have an old hanging basket frame and a solar light, you have all you need to make a whimsical solar light chandelier! And speaking of solar lights, these garden lights made from mason jars are all over my garden!
This space-saving, easy-to-do pallet trough planter is perfect for a small space. Shelley of Sow and Dipity gives a great tutorial on it.
Pallets certainly are popular outdoors! Tanya of the Lovely Greens turned a pallet into a strawberry planter and it turned out, well, lovely.
Patti Estep from Garden Matter turned a plain old bucket into an adorable garden tool carrier.
Anne of DreamDesigns by Anne shows the steps to repurpose found windows into a baby greenhouse.
You could also repurpose a few branches into some handy and stylish home decor like these natural branch coasters, or perhaps a branch coat rack, or dare I say branch swing shelves!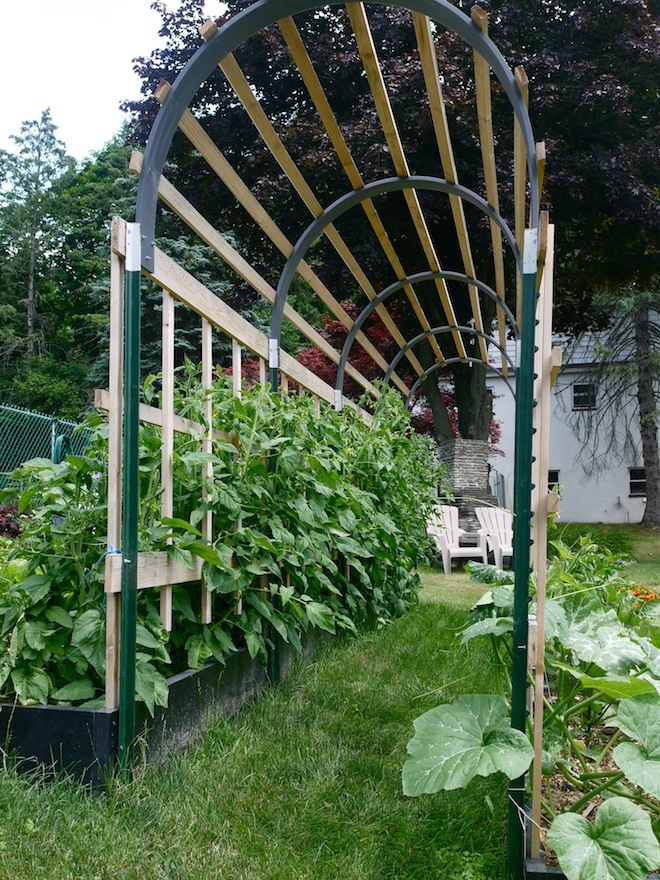 Power Up!
These projects are for people who have power tools and know how to use them. If you are itching to get a little one-on-one time with your circular saw, here are some options to try.
This bug hotel is part garden art and part winter home for beneficial insects. A must in any garden!
Ditch the lawn and grow your groceries! Here is how to convert lawn into a vegetable garden with raised garden beds. If you don't have the space on the ground, then grow up and build an edible rooftop garden.
Melissa, the Empress of Dirt, has a tutorial for making a garden pond in a raised bed and a DIY on creating a water wall for a pond.
Tanya and her friend Staci show us how to make gorgeous chicken coop that is a royal abode for feathered friends.
Susan of Learning and Yearning made the most attractive tomato trellis that I have ever seen!
Anne of Dream Designs by Anne shows the steps to make a gorgeous potting bench.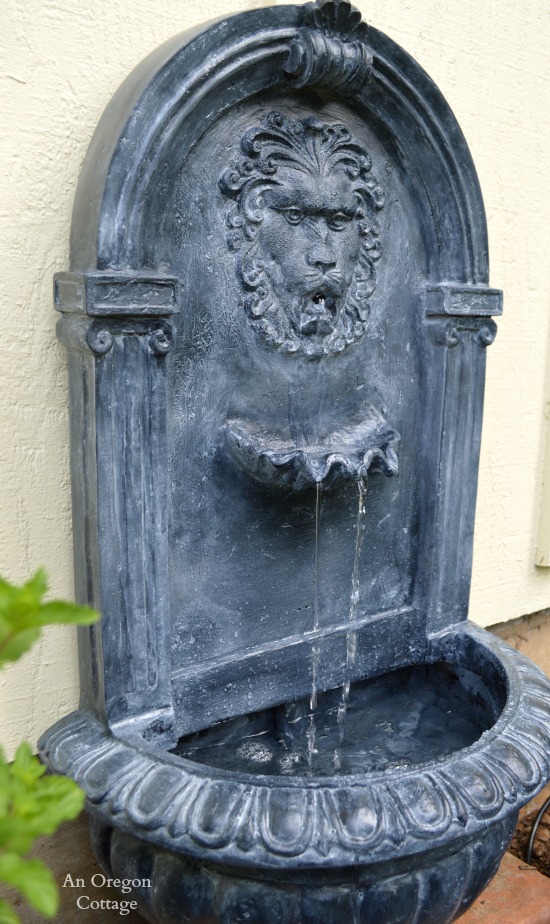 Makeovers
Weekends are the perfect time for a makeover! Start by looking at your outdoor space with fresh eyes. What needs a makeover? Now is the time to freshen up garden art, planters, fountains and more!
A homemade wind chime is a great way to add sound to the garden that compliments the birds and the bees.
The birds will keep cool with a trendy and eco-friendly green roof bird house. Here is another version of a green roof birdhouse made by Barb Rosen of Our Fairfield Home and Garden.
Turn indoor furniture into an outdoor catchall with just a little paint. I added some paint to a wooden armoire and it is now the perfect BBQ cabinet to store all the necessities for outdoor entertaining!
Jami of An Oregon Cottage made a cheap plastic fountain look like aged stone and it still looks great a year plus later
Alecia of Chicken Scratch NY made a weather-resistant barn quilt to decorate a large outdoor wall. I love this idea!