Fairy Light Project: DIY Solar Light Chandelier
This DIY solar light chandelier is an easy project that took me all of fifteen minutes to put together. It adds a whimsical touch hanging from the tree above the rustic table and chair set that is part of my backyard play garden. Make this project in no time with a few common materials and then let your imagination run wild in decorating it.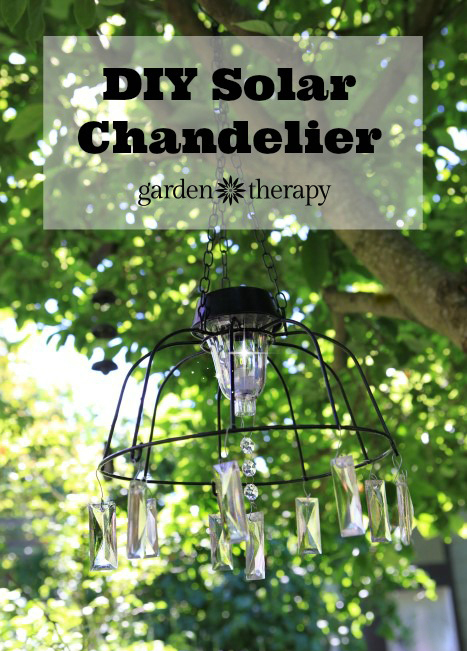 Materials
Metal hanging basket frame
Basket hanging chains
Outdoor stake solar light
Beads, shells or crystals
Make it!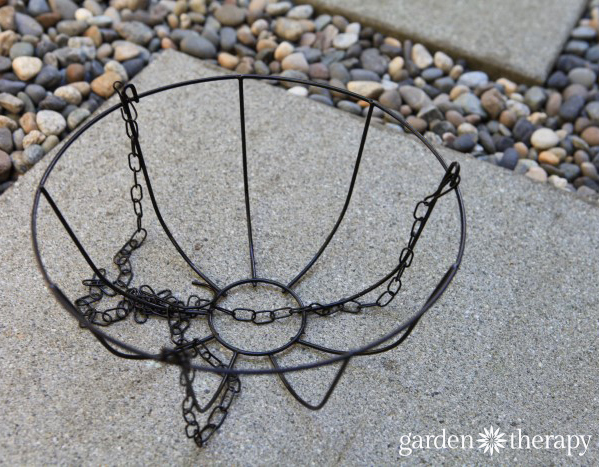 Start with a hanging basket that has a round circle of wire in the bottom. This will be used to hold the solar light. Look for a solar light that will sit in the hole without needing to be glued or adjusted in any way. I used a basic solar stake light and removed the stake.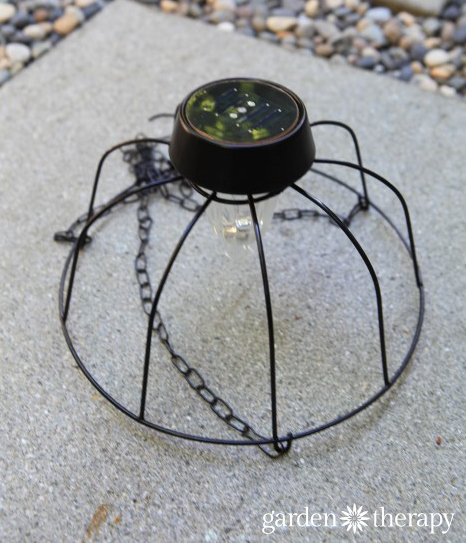 Move the wires that hold the basket from the top of the basket. Turn the basket so that it is convex and reattach the wires to the top wires around the hole.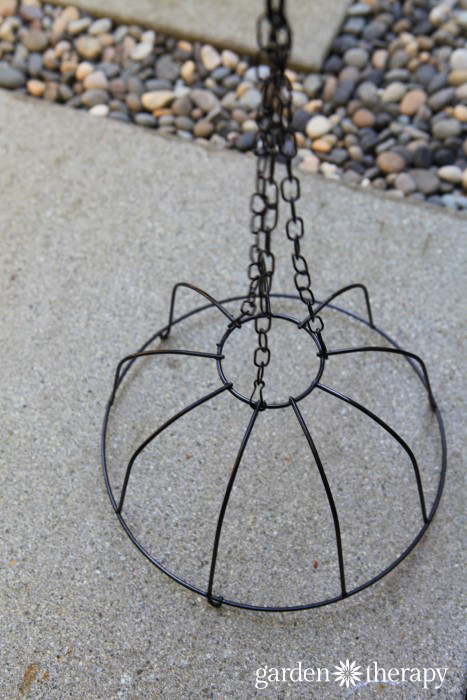 Set in the solar light and you are ready to decorate!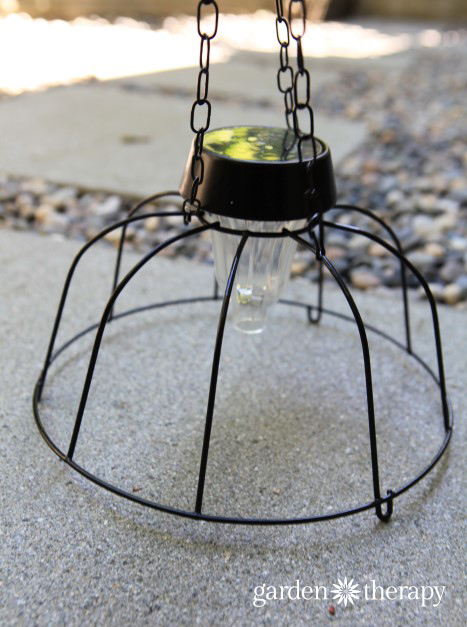 I chose to use crystals so they would sparkle and reflect the light at night. You could add beads or even seashells instead. You could also spray paint the whole thing (except the light) a whimsical colour. However you to decorate it is completely up to you.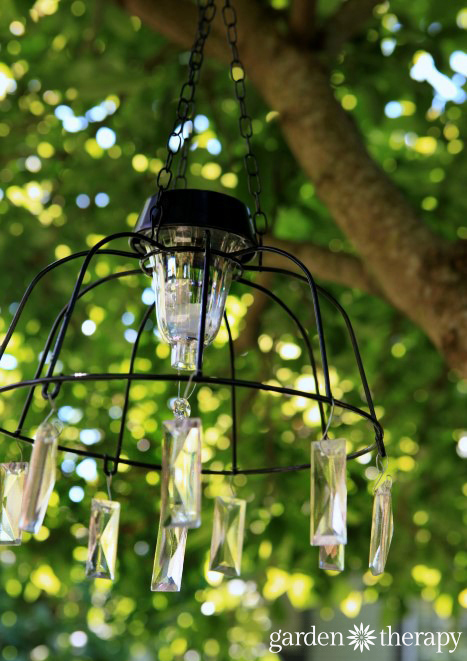 My solar light looks wonderful hanging in the play garden. I was pleasantly surprised at what a big difference it made to the overall feel of the space. It added yet another element of playfulness without being overtly designed for children.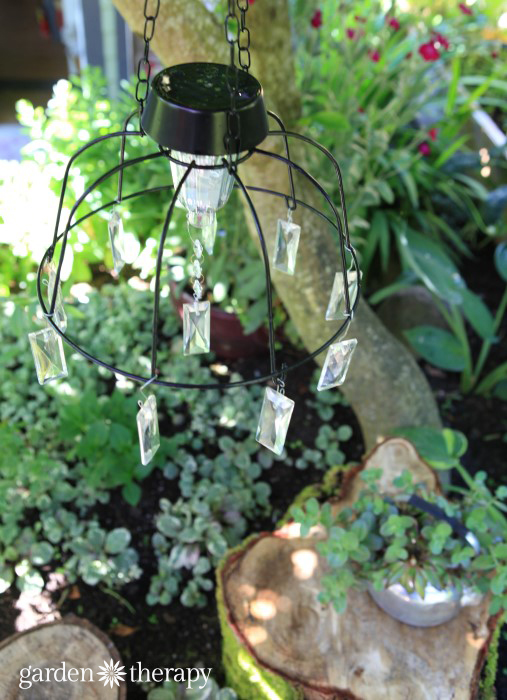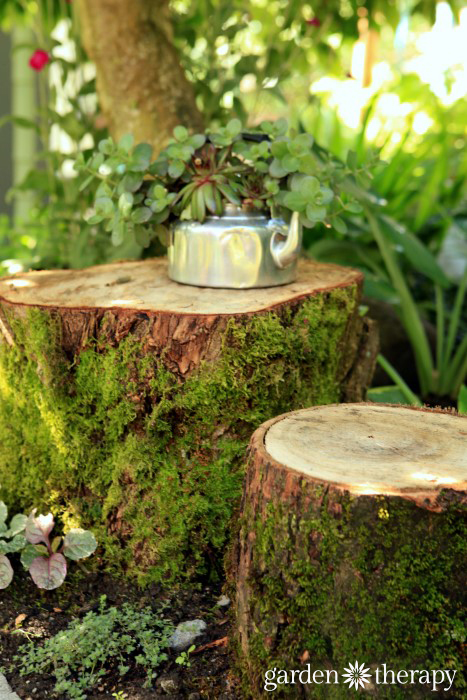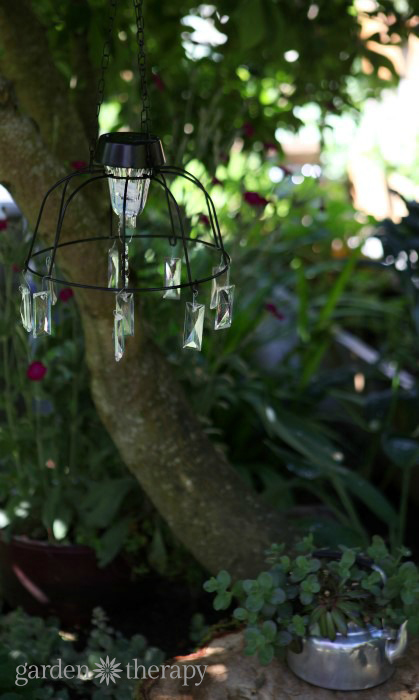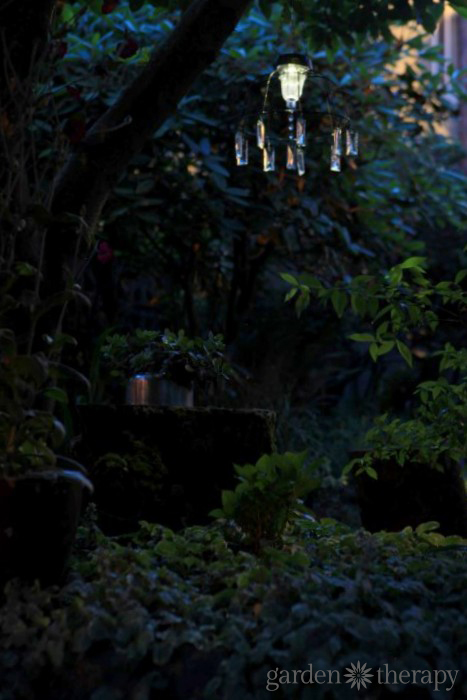 Stay tuned for all the updates on the backyard play garden as it continues to develop. The best way to follow along is to sign up for our newsletter!