Whether it's from family trips to the pumpkin patch, carving pumpkins into Jack-o-Lanterns, or warming up with a pumpkin spice latte, pumpkins have nestled their way into being a romantic part of fall nostalgia. The excitement for pumpkin season perhaps helps to soothe the loss of summer warmth. I love to spend many fall days outdoors, and if there is a farm, pumpkin patch, or outdoor market within driving distance, you know I will be there. Thankfully, there are people out there as excited about the season as I am, and they celebrate it with some quirky fall decorating with pumpkins and squash.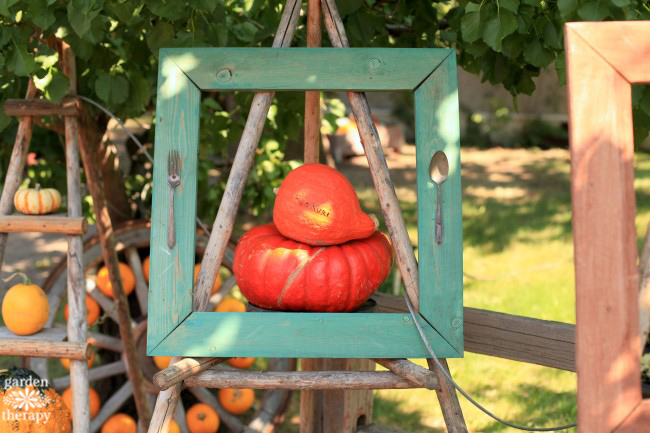 Pumpkins do not need much to spice up a space. A few set on your doorstep is enough to welcome the cooler weather. Add a couple of small pumpkins to your dining table or fireplace mantle and you have a magazine-worthy table setting with no effort. But Garden Therapy is about getting outside to play, enjoy the crisp air, and connect with nature. So forget those elegant, designer-styled magazine pictures and let's get a bit silly with pumpkins!
Quirky Fall Decorating with Pumpkins and Squash
Since pumpkins and squash are the stars of the season, why not display them in frames? These wood frames are adorned with junk finds like old knobs and cutlery and set on easels out in the garden.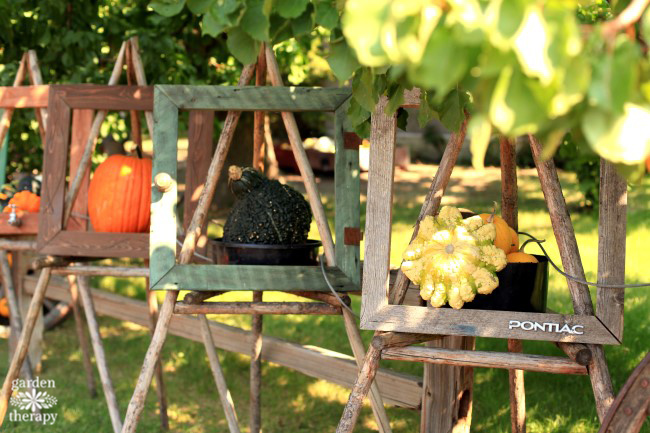 Wagon wheels and wood ladders are also suitable for outdoor fall decorating with pumpkins and squash. Don't forget to hang some from the trees!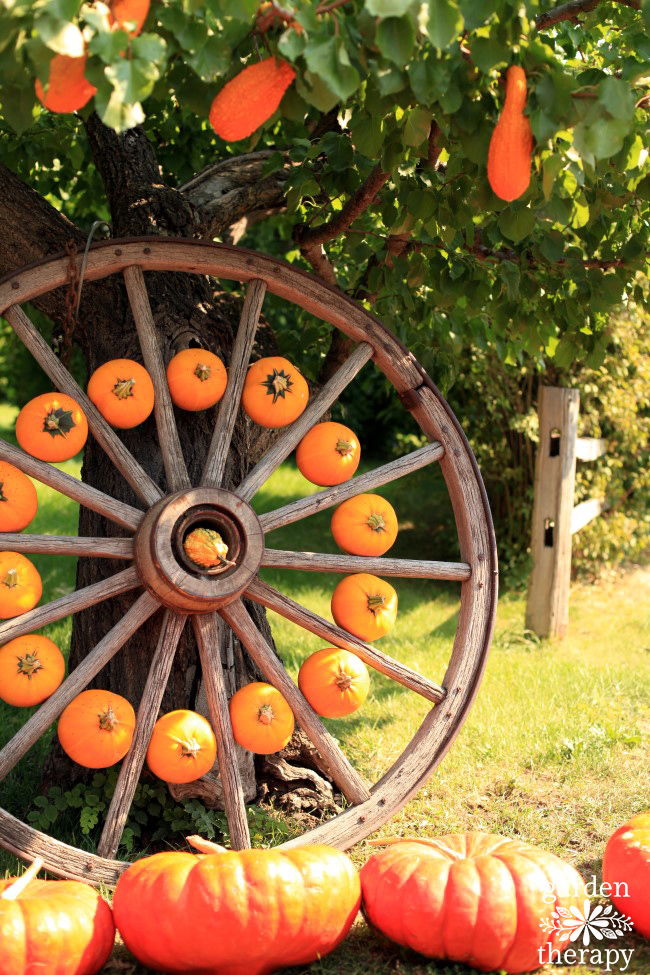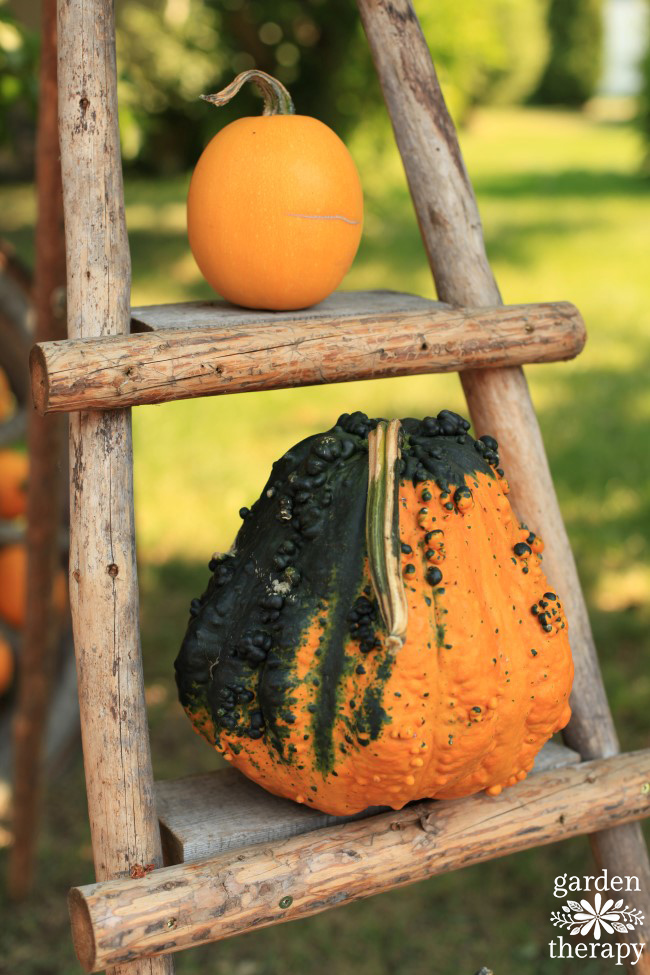 Vintage farm machinery looks dressed up for fall when surrounded by orange pumpkins…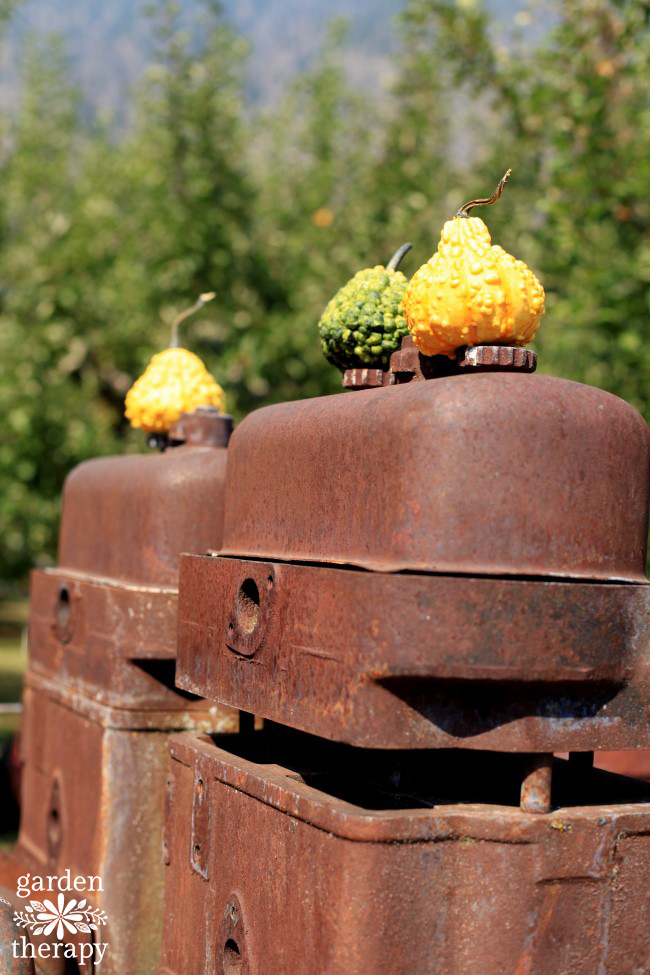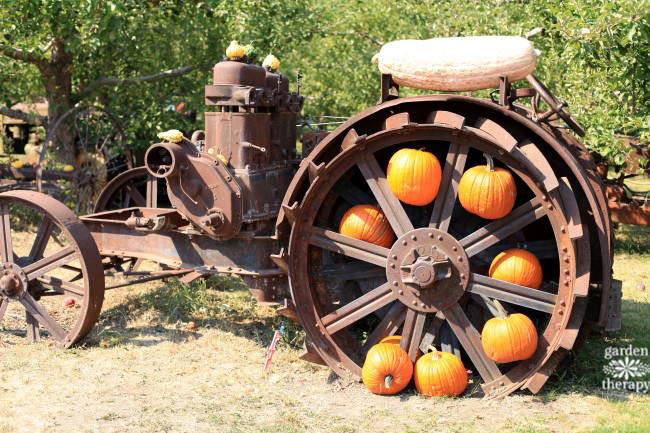 …and a weird, pink, warty squash.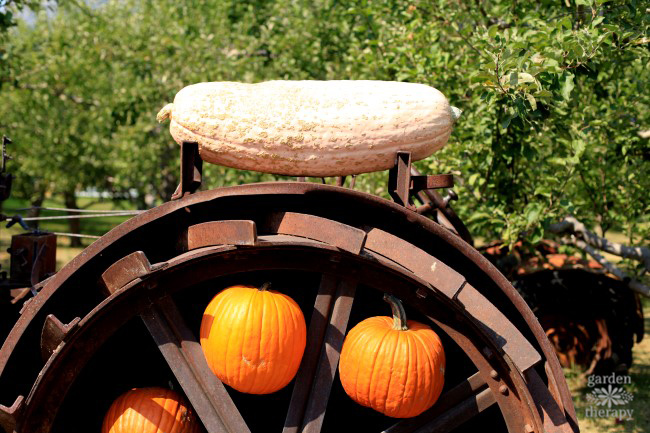 If you have a large harvest, use pumpkins to line the garden beds. It will allow them to cure in the garden while dressing up the place.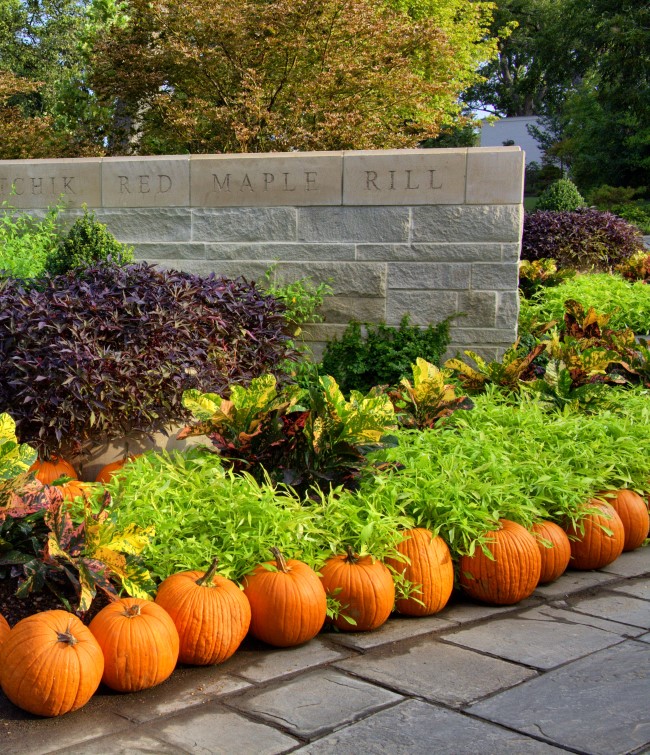 These pumpkins were photographed at the Dallas Arboretum Pumpkin Village where you absolutely have to see what they have done with over 75,000 pumpkins and squash!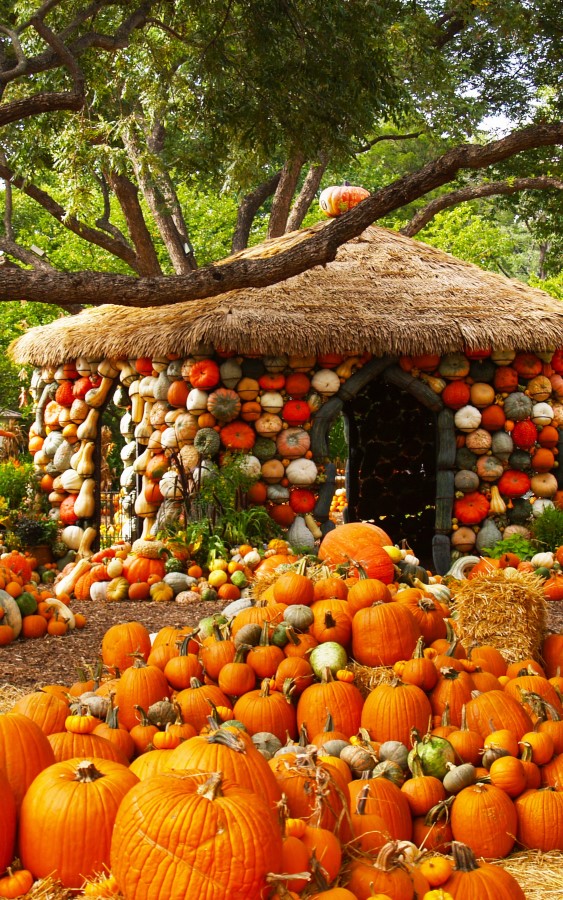 Stack pumpkins for a topiary, or carve faces in them for a Jack-o-Totem.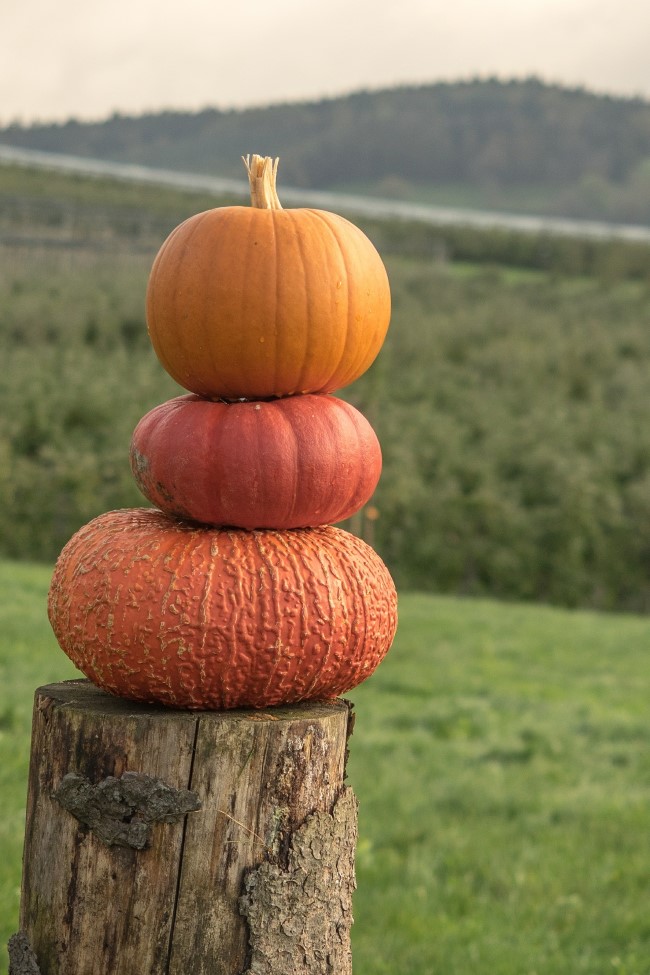 Use their natural shape and some added features to bring them to life.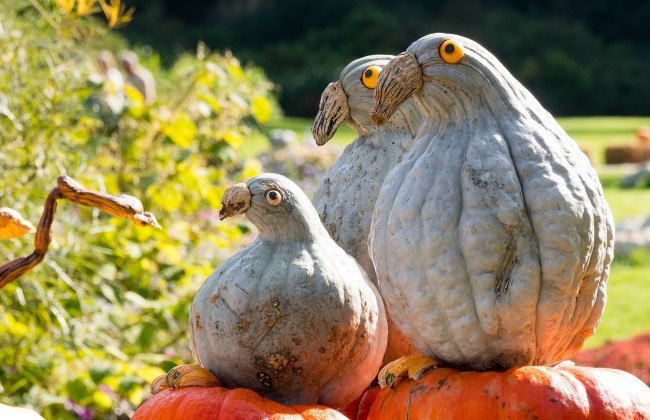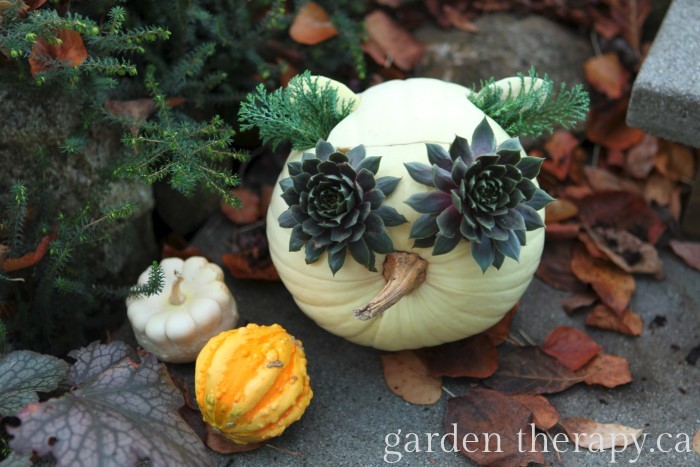 If you have a giant pumpkin on your hands, then it can become the base for a Jack-o-Lantern-Man. Enough said.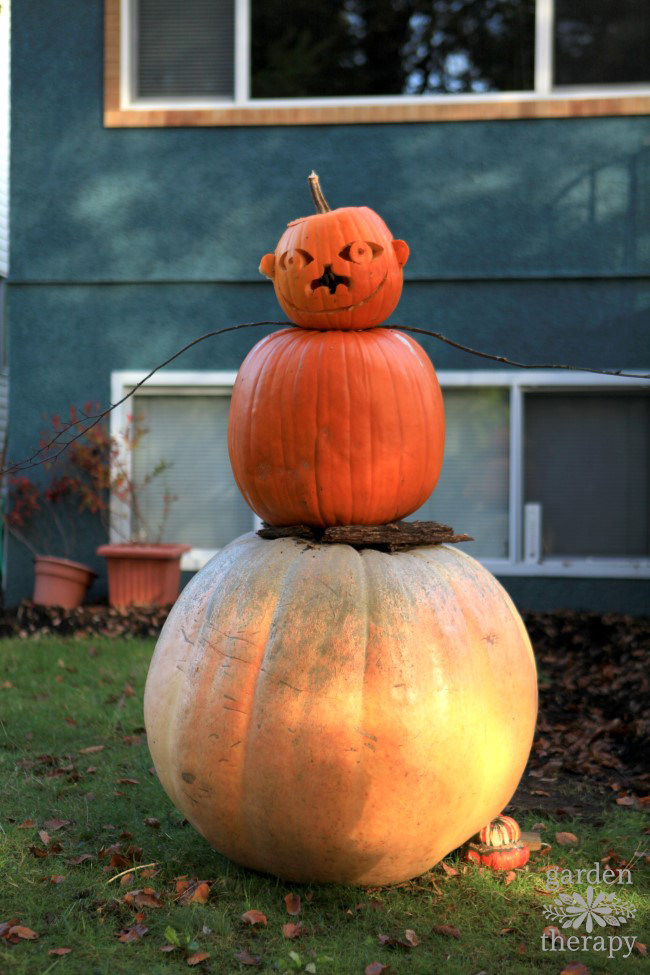 Or grab some paint and add pumpkin faces. They will be loved by kids of all ages and, as a bonus, you will have a captive audience for that short play or interpretive dance routine you have been working on.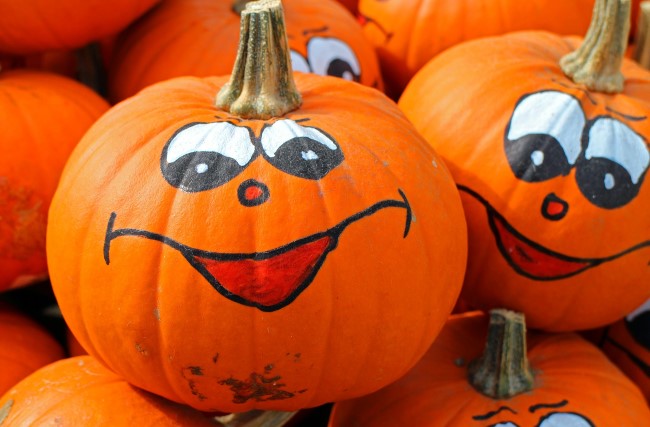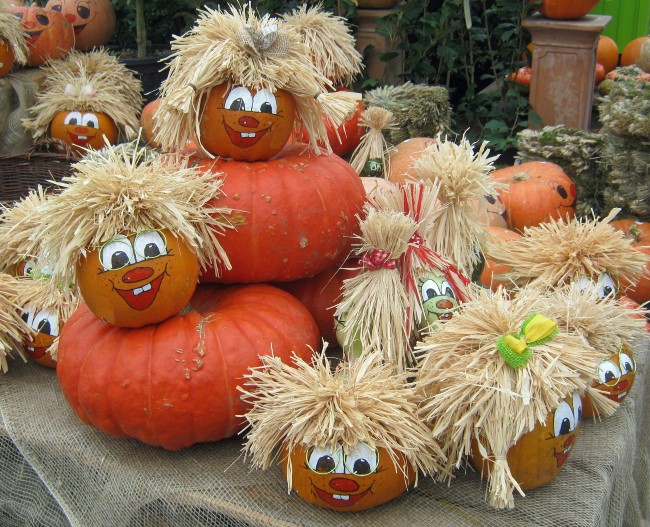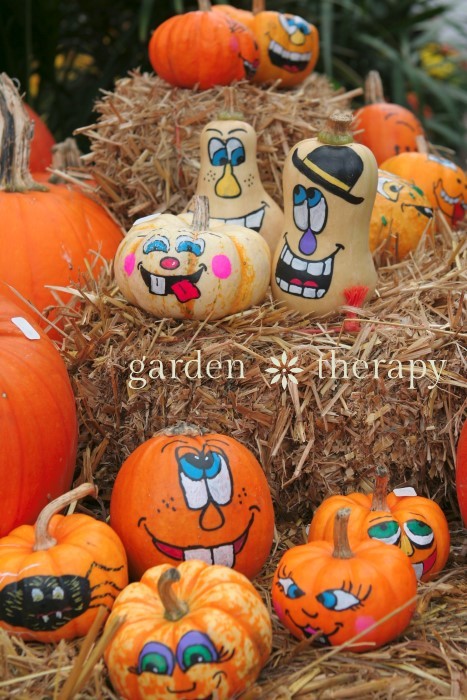 Last but not least, learn how to make Jack-o-Planterns!