In looking for a non-traditional take on a fall wreath, this year I went with something completely different, felted succulents made from wool sweaters. This DIY wreath is easy to make and can be brought out every year to mark the changing of the seasons. Warm up to autumn this year with a cozy fall wreath made from thrifted sweaters.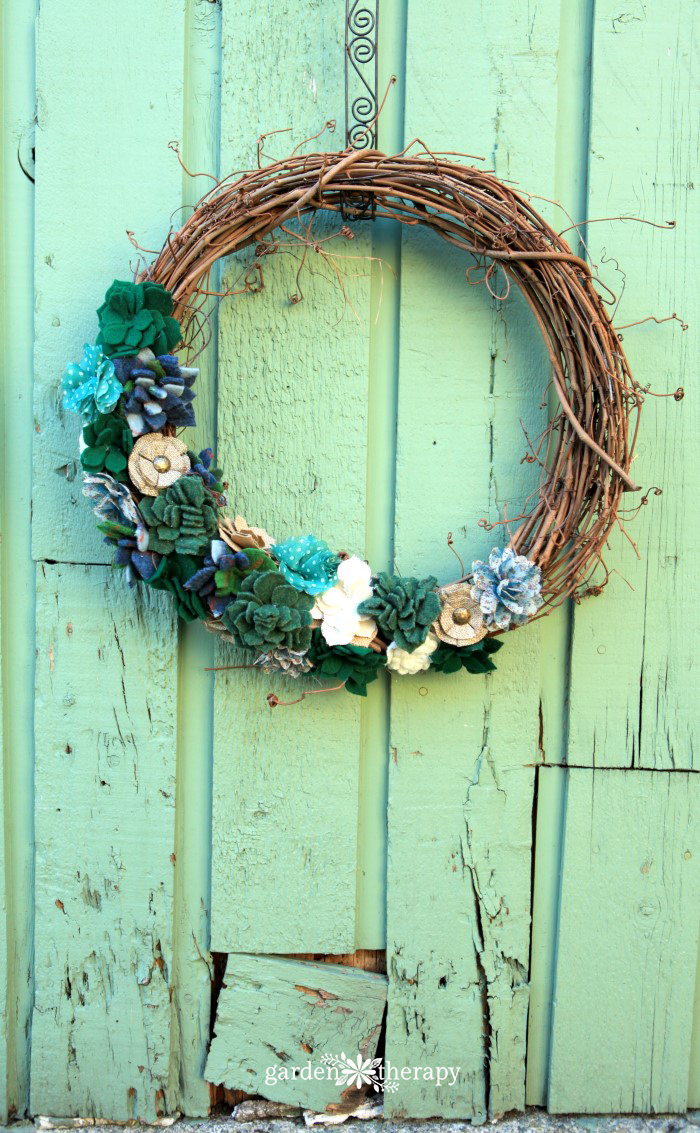 Warm wool sweaters make you think about fall, don't they? It can be a welcome relief to the long, hot days of summer to pull out your wool sweaters and tall boots again. This was the inspiration for my felted succulent wreath. I didn't want to cut up any of my precious sweaters for this project, so I headed out to a local thrift shop and picked up 100% pure wool sweaters in various shades of green to make succulents for the wreath.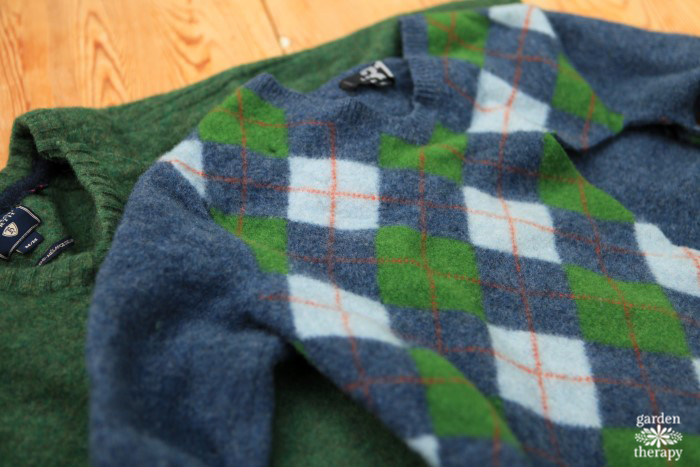 See how to felt thrifted sweaters.
Disclosure: this project is sponsored by Spellbinders, who also provided me with a Platinum 6 to play with. The design of the project and opinions are mine.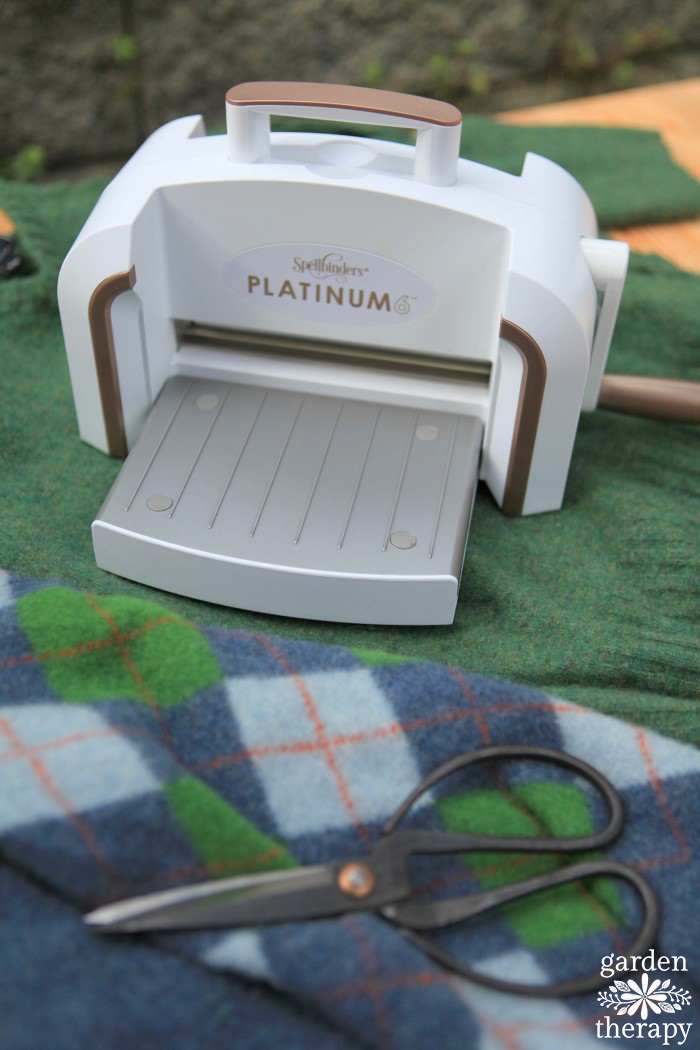 Felted Succulent Wreath
I chose to use succulents instead of flowers for this wreath because I have these very cool dies that go with my Spellbinder's Platinum 6. You could certainly use felted sweater flowers for this wreath as well. I tried the argyle sweater first and was thrilled with how the quirky succulent came out! A felted sweater wreath was soon born.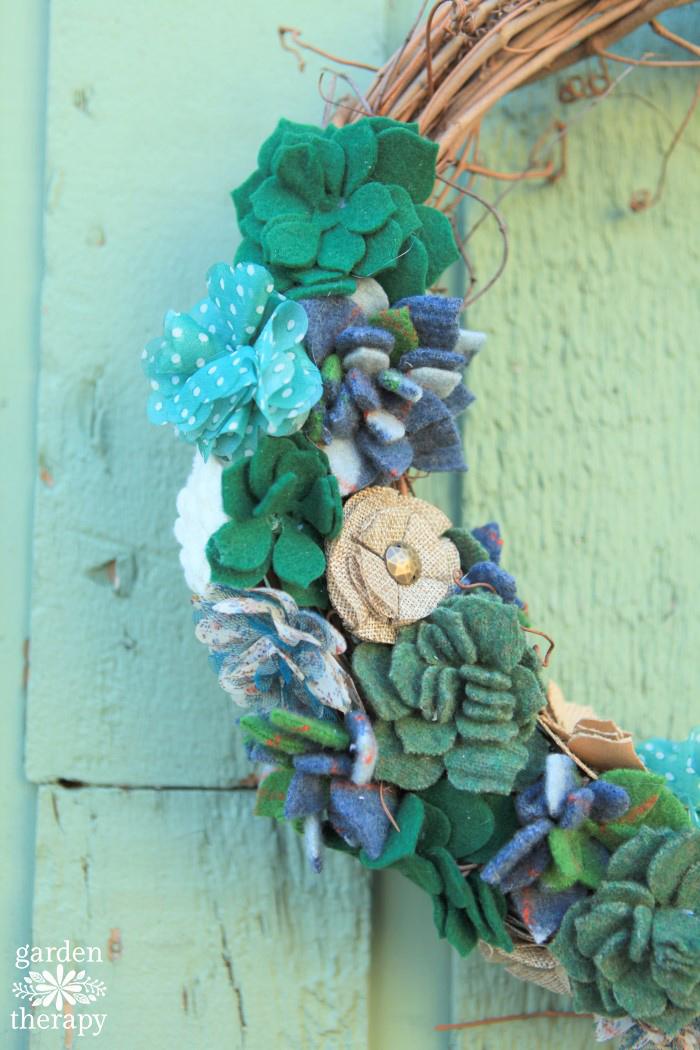 Materials
Make it!
Felting sweaters is a great way to reuse old sweaters that no longer fit or have holes in them.
If you do find that your wool sweaters have holes, you might have clothes moths. I make aromatherapy closet fresheners to keep moths away so I thrifted my sweaters for this project.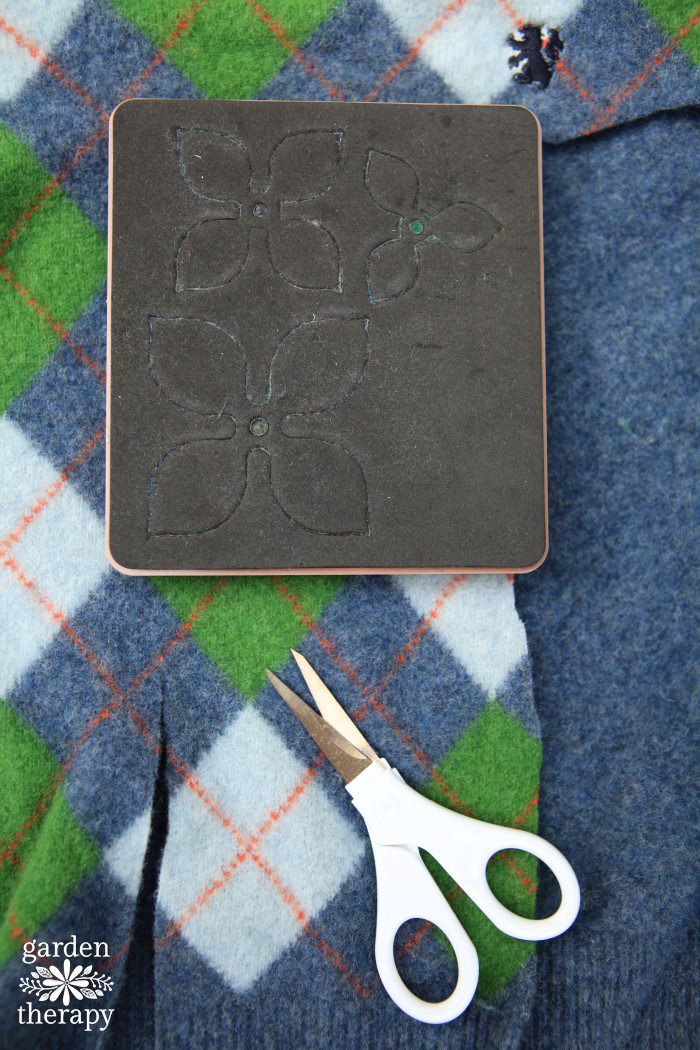 Cut a square of felted sweater and place it on the succulent die. Make a die cut sandwich with a clear cutting plate, the die facing up, the felt square, and a second clear cutting plate. The clear cutting plates are included with the machine; the steel rule dies need to be purchased separately.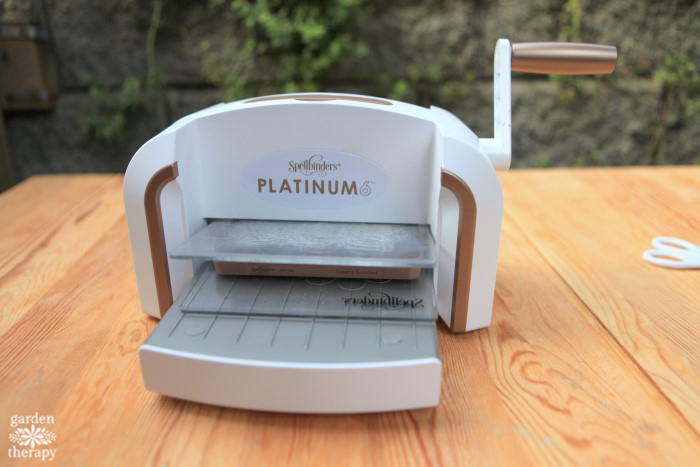 Feed the sandwich through the Platinum 6 by holding it with one hand and turning the crank with the other. Once the machine "catches" the sandwich, move a hand to the top of the machine and hold firmly while you turn the crank with the other. This is a powerful cutting machine, but it is not difficult to use. Mostly, you provide stability to the machine and let it do the hard work.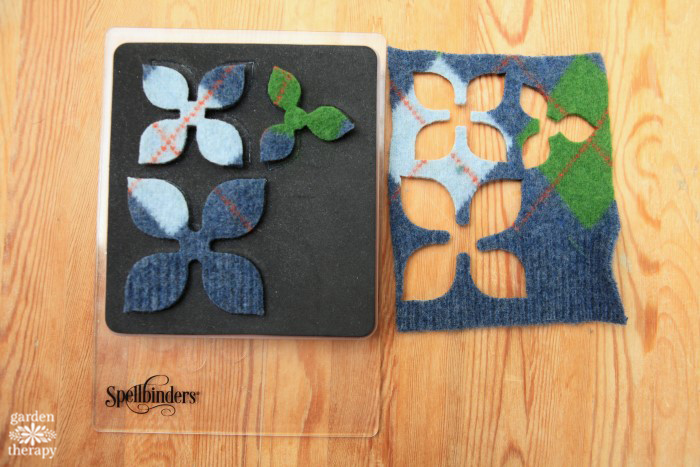 Remove the succulent pieces from the die and use any leftover pieces to cut a few more of the smaller shapes.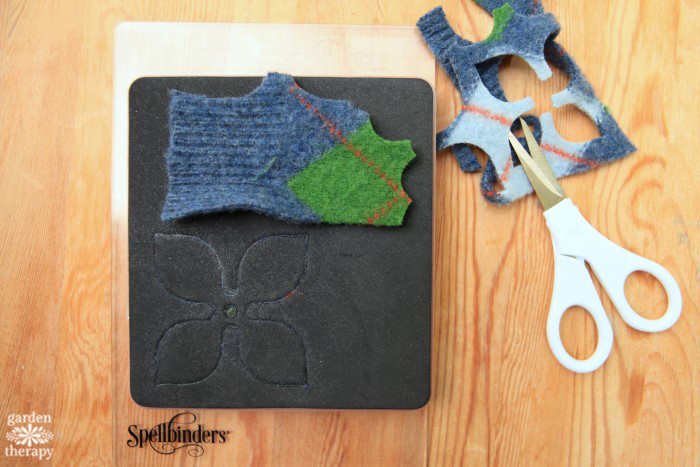 To make one succulent you will need to cut two squares of felt into 6 succulent-shaped pieces. Layer them by placing the leaves so that they alternate. I will soon add a short video here so you can see how to cut and put them together.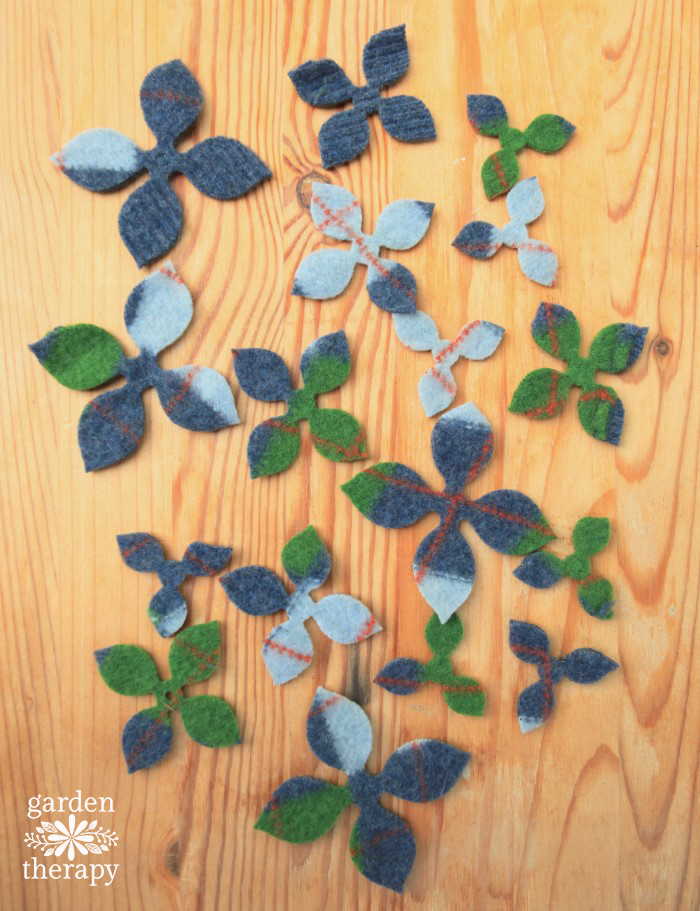 Use a hot glue gun to glue all of the layers of the succulents together. Use an old spoon to press the glue down in the center so that the felt puffs up around the center.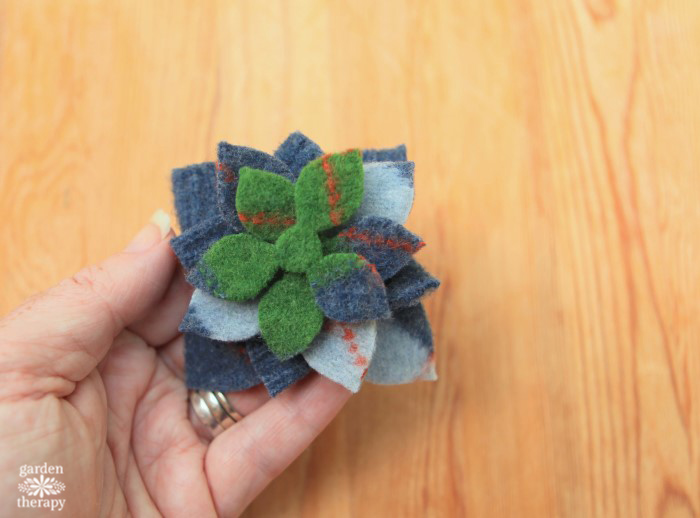 I also cut some sheets of burlap and canvas with the succulent dies to make more succulents for the wreath. I had a collection of fabric flowers in complimentary fabrics that I thought would add to the arrangement and create an interesting combination.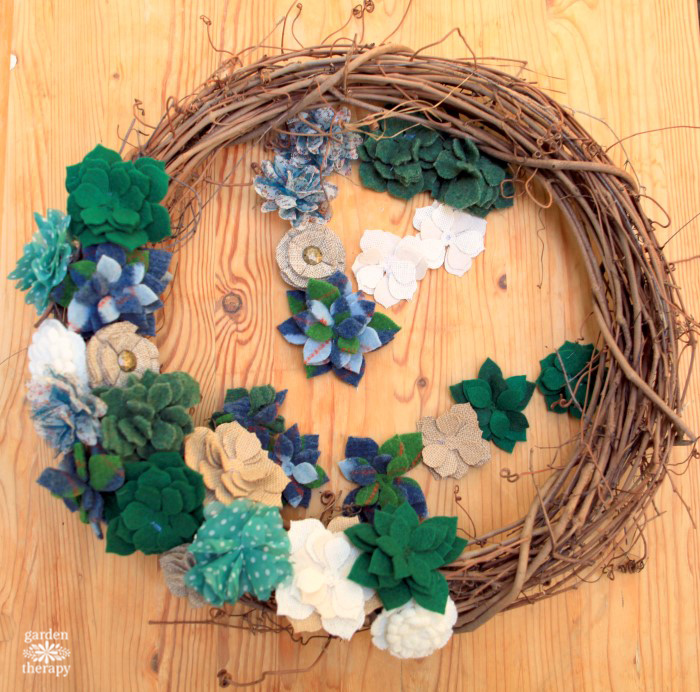 Lay the succulents and flowers on the grapevine wreath form in a pattern that you like, then use the hot glue gun to attach them permanently.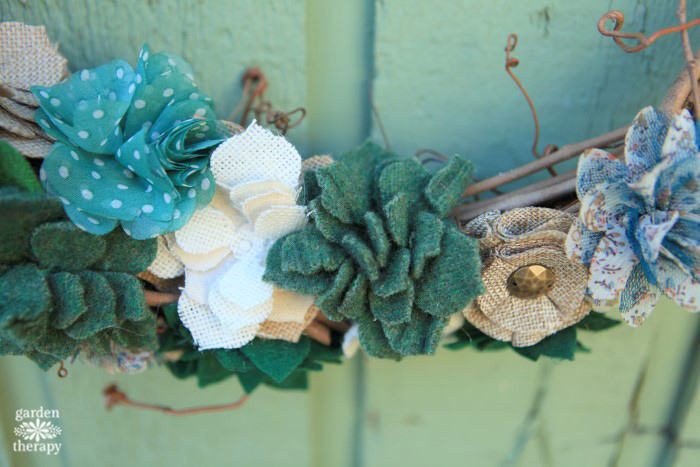 Hang and enjoy!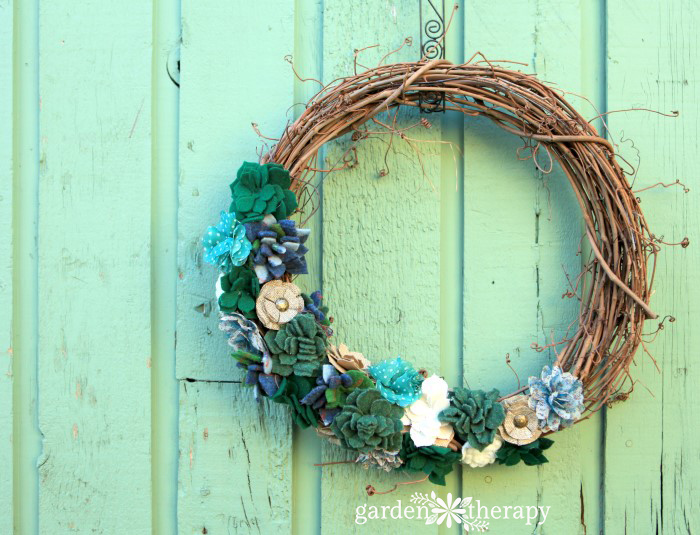 Pin it for later: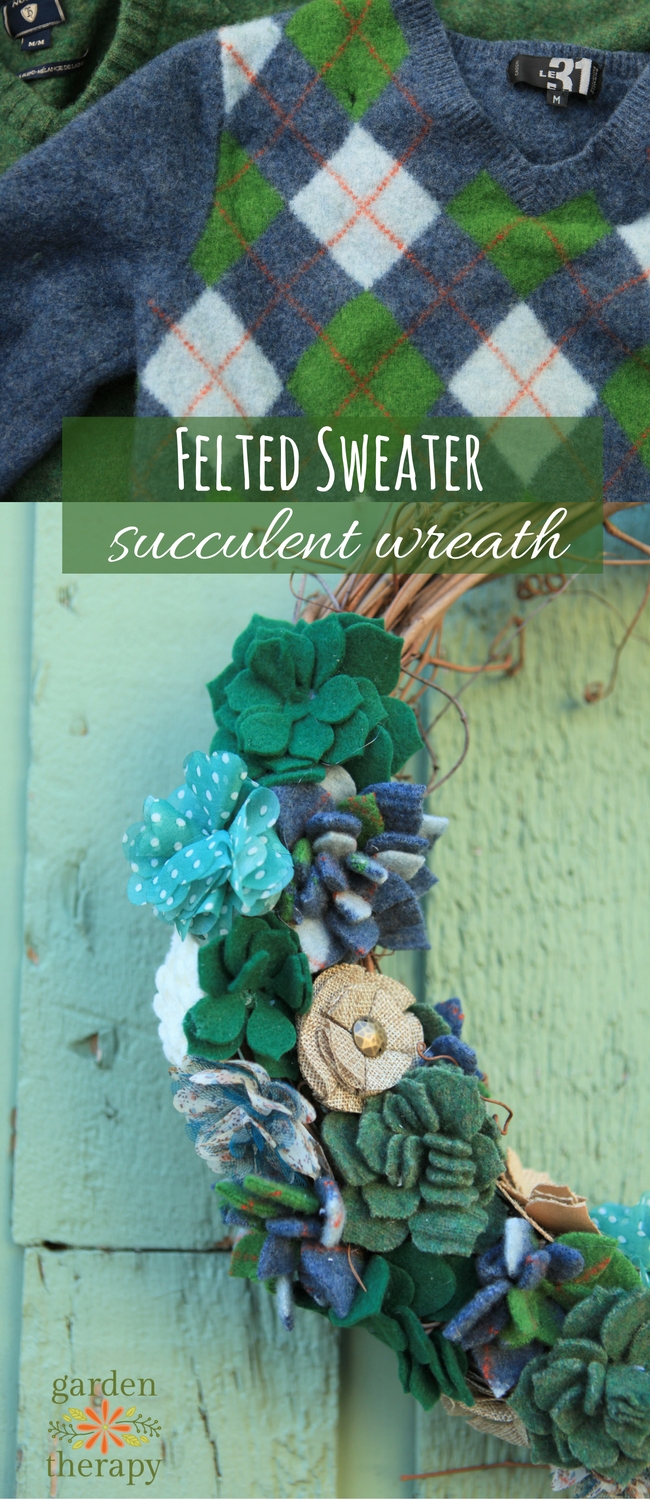 A Bounty of DIY Fall Wreaths: