I just have to share this smart project from Martha Stewart Living's June 2013 issue: a three tier hanging herb planter. Even if you have a small outdoor space you can still grow plenty of herbs. I can even see this in a sunny window indoors, given the baskets are lined with a little plastic first. Once you have a hanging herb garden, you'll want to learn some creative ways to preserve herbs.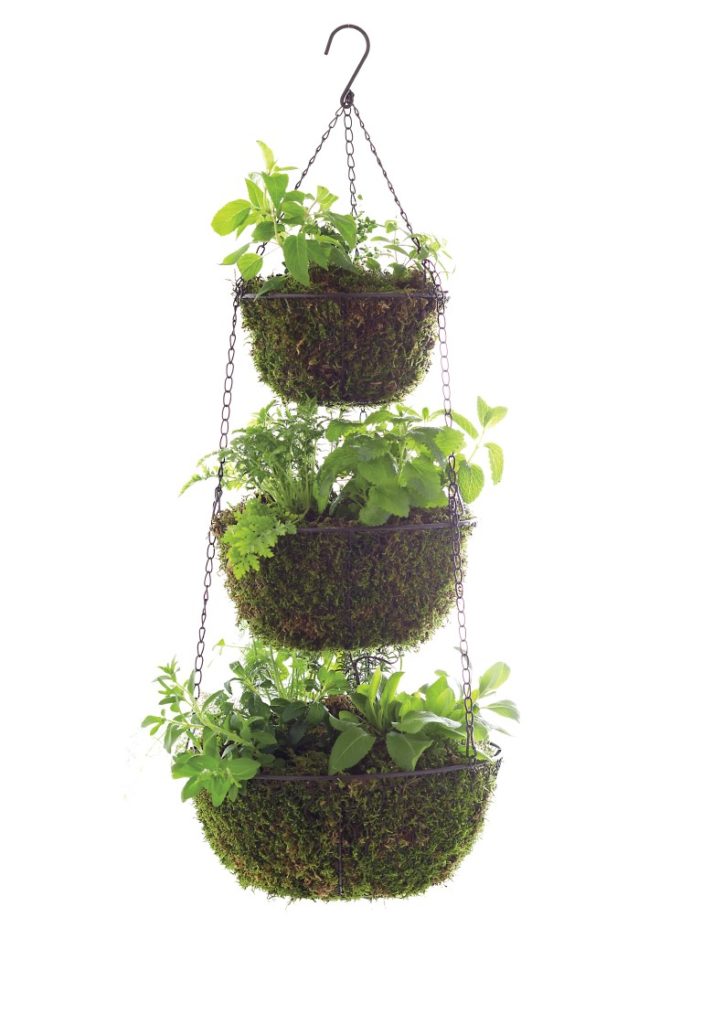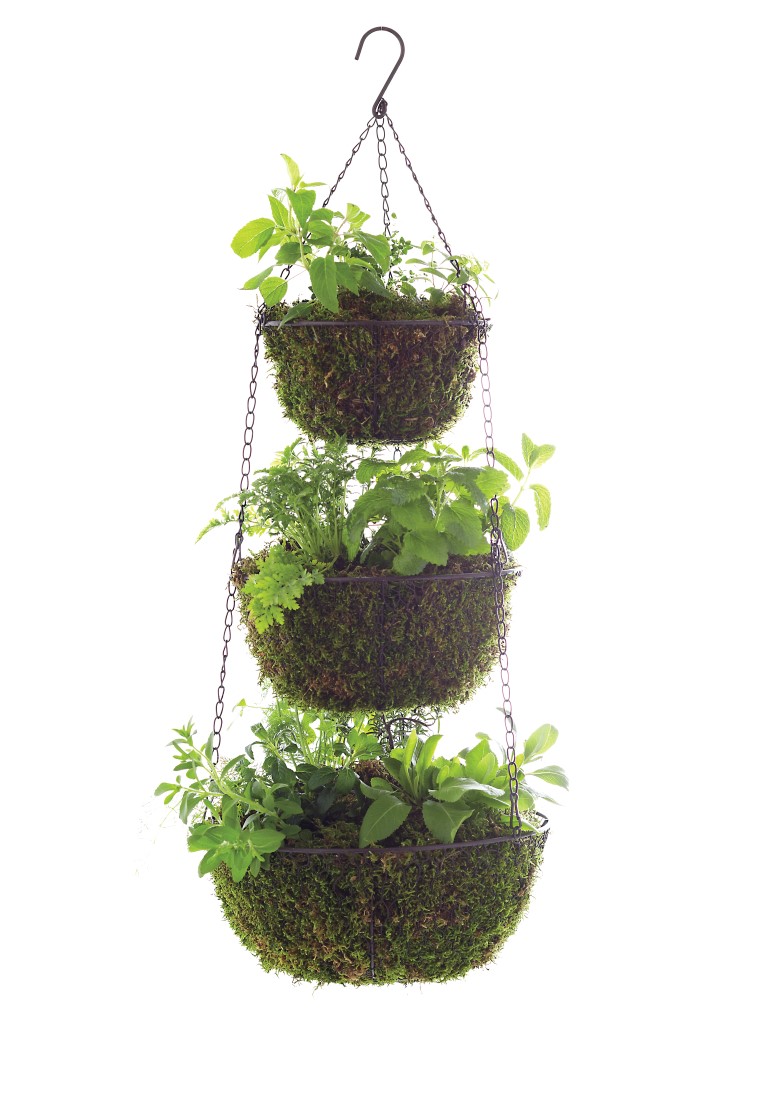 From Good Things | Home and Garden Page 56: This tiered [herb garden] repurposes hanging mesh fruit baskets, which are lined with moisture retaining sphagnum moss, filled with potting soil, and then planted with herbs like sage, basil, and mint. Hang it in a sunny spot outdoors, and water it whenever the soil feels dry. Three-tier hanging wire basket, $13, worldmarket.com.
This hanging herb planter can be placed indoors or out. Make sure you know which herbs to grow indoors and which ones not to. Want even more hanging herb garden inspiration? Take a look at this sleek, vertical picture frame planter for a kitchen herb garden that's part wall art.
Written by Kristin Flanagan. Photographs by Kate Mathis. Courtesy of Martha Stewart Living. Copyright ©2013. For more gardening ideas, visit http://www.marthastewart.com/ or pick up the current issue on stands now.