Three Tier Hanging Herb Planter
I just have to share this smart project from Martha Stewart Living's June 2013 issue: a three tier hanging herb planter. Even if you have a small outdoor space you can still grow plenty of herbs. I can even see this in a sunny window indoors, given the baskets are lined with a little plastic first.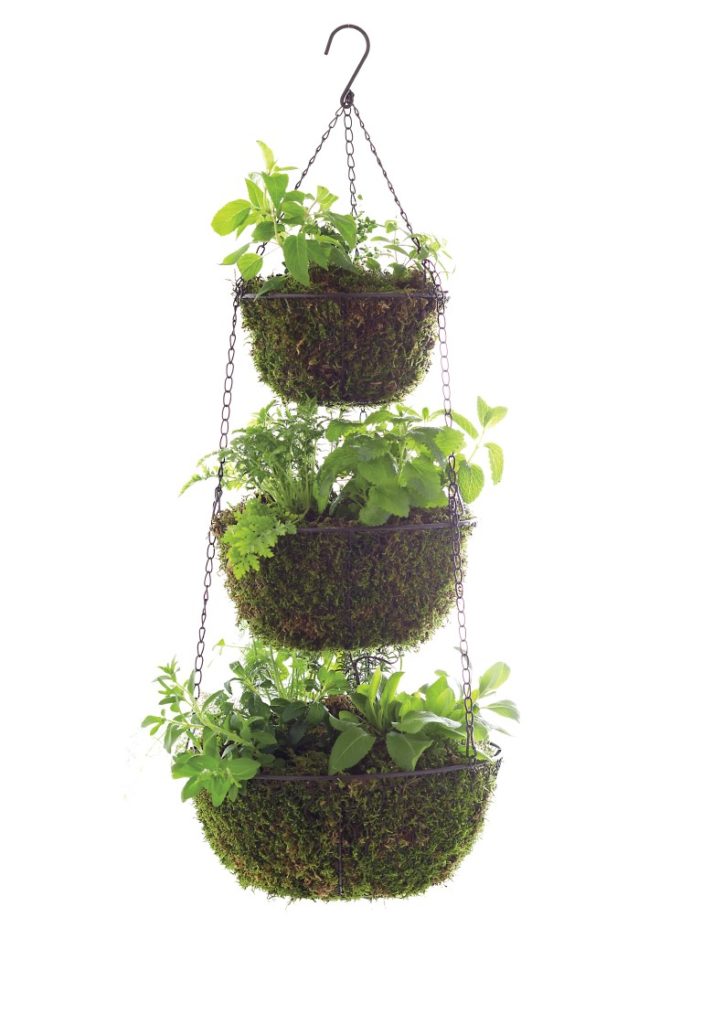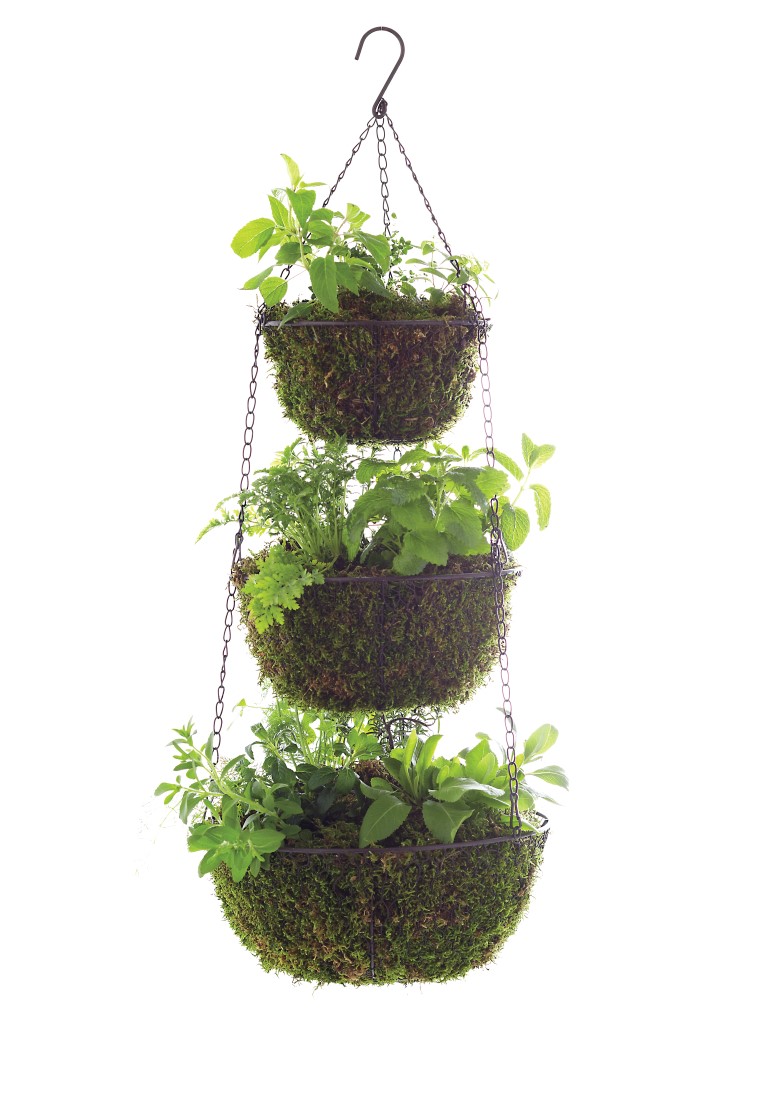 From Good Things | Home and Garden Page 56: This tiered [herb garden] repurposes hanging mesh fruit baskets, which are lined with moisture retaining sphagnum moss, filled with potting soil, and then planted with herbs like sage, basil, and mint. Hang it in a sunny spot outdoors, and water it whenever the soil feels dry. Three-tier hanging wire basket, $13, worldmarket.com.
Written by Kristin Flanagan. Photographs by Kate Mathis. Courtesy of Martha Stewart Living. Copyright ©2013.  For more gardening ideas, visit http://www.marthastewart.com/ or pick up the current issue on stands now.