Beyond the Spice Rack: Preserving Herbs in Creative Ways
Drying herbs is a perfectly fine way to store your garden-fresh flavorings for use throughout the year, but it isn't the only game in town. You can preserve herbs in many creative ways that can add some lift to your cold-weather culinary creations. Freshly preserved garden herbs also make wonderful gifts that are beautiful and personal. I have written many articles on preserving herbs in creative ways and this guide on my other blog over on eBay is a great one to start with.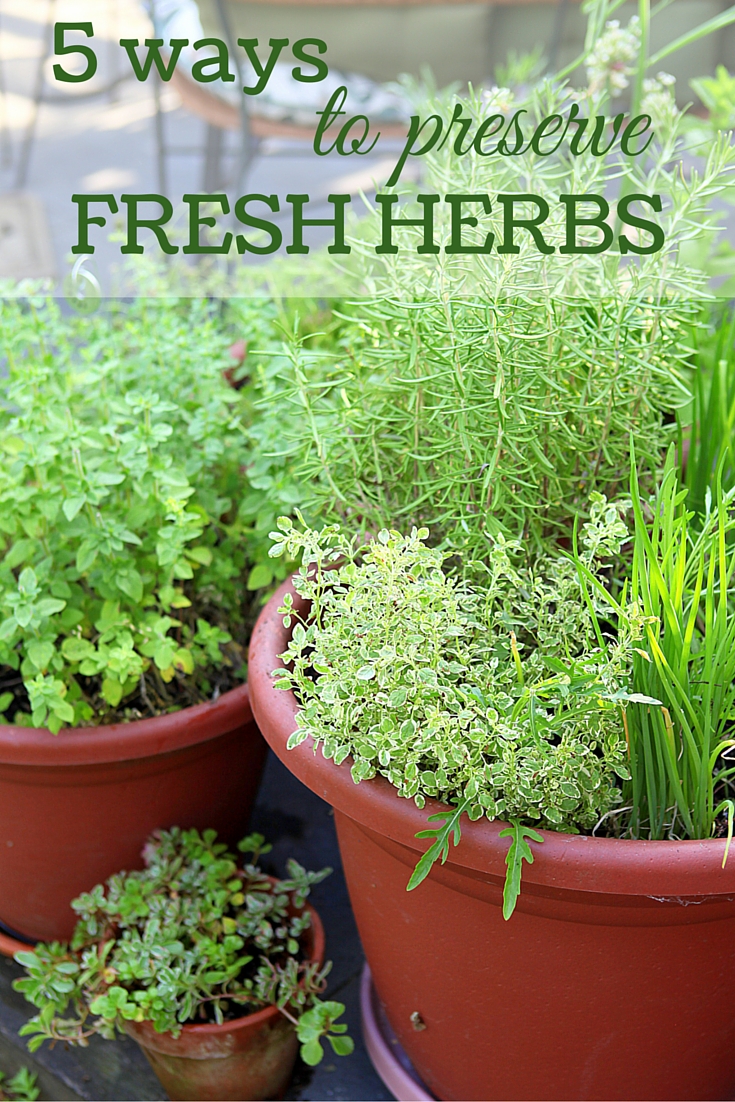 READ: 5 Ways to Preserve The Freshness of Herbs

If you are lucky enough, you may have some herbs that grow throughout the year, or perhaps the seasons are so different that the only year-round growing you do is indoors. I'm able to keep woody perennial herbs like rosemary, sage, and lavender in my garden and many will keep just enough leaves in the winter to harvest them fresh. Winters have been unpredictable as of late (as I'm sure that you have noticed) and so not every plant that used to survive has made it through the rocky road of climate change. Before I risk losing those woody herbs to a cold winter's night, I propagate them by cuttings and move them indoors. Here are some articles on how to propagate and grow herbs indoors:
You can always use herbs for crafts as well. The cover of my book, Garden Made, shows that harvested sage and other seasonal garden cuttings like seed heads, flowers, and even garlic bulbs can be turned into a wreath. Here are more of the articles we have shared on Garden Therapy for preserving herbs in creative ways:
My herb garden is the most rewarding garden I have at home. I'm always looking for new ideas for preserving herbs and using them in recipes. Please share any of your favorite ideas in the comments. I will keep posting ideas as I try them as well.
Keep up with Garden Therapy by signing up for our Newsletter.