What's better for last-minute gift making than something that you can make with items picked up at the grocery store, where you likely have to make a stop anyway? This Christmas Morning Granola is a simple recipe that makes a thoughtful hostess gift, stocking stuffer, or treat for Santa.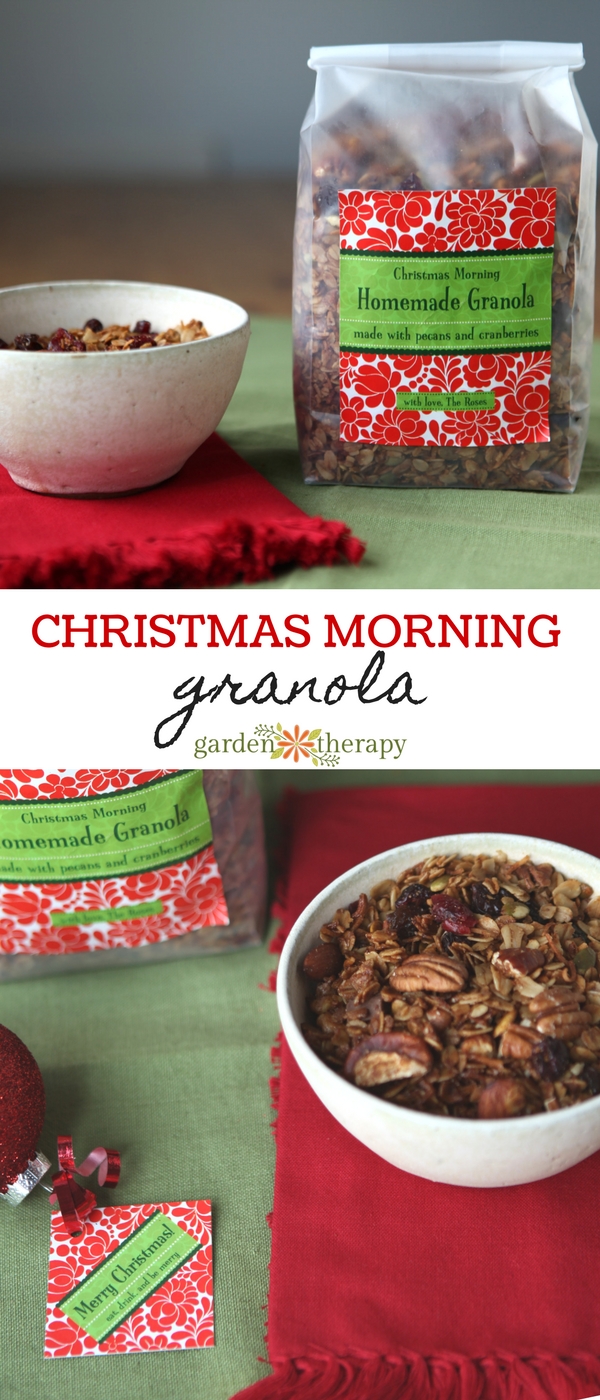 For the basic recipe to get you started, check out this post over at the My Own Labels Blog on Christmas Morning Granola, where you will also find the labels I used to make my granola extra pretty for gift giving.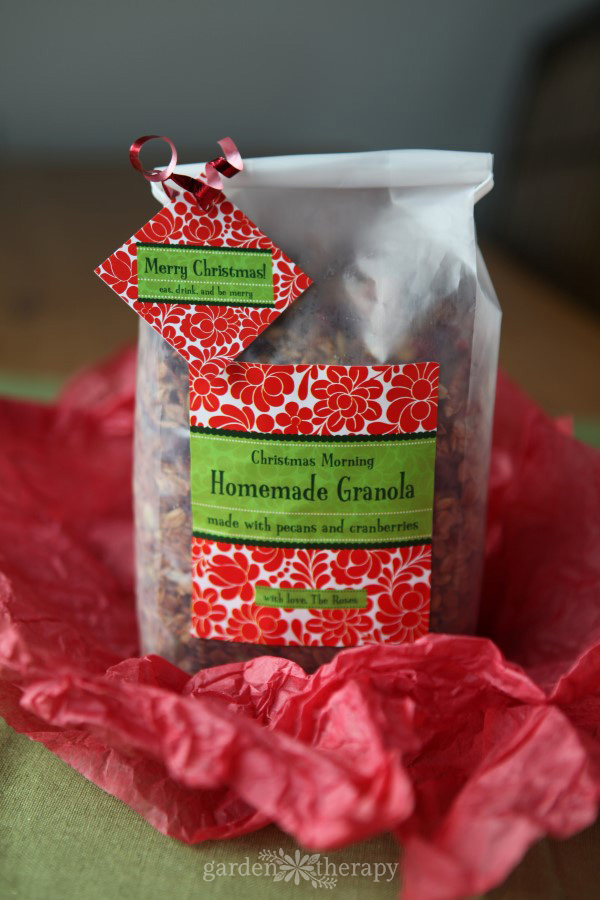 A little modification suggested this year from my sister was to add molasses, ginger, and clove to make it a gingerbread flavored granola. What a fabulous idea! I've made some and I can attest to its deliciousness.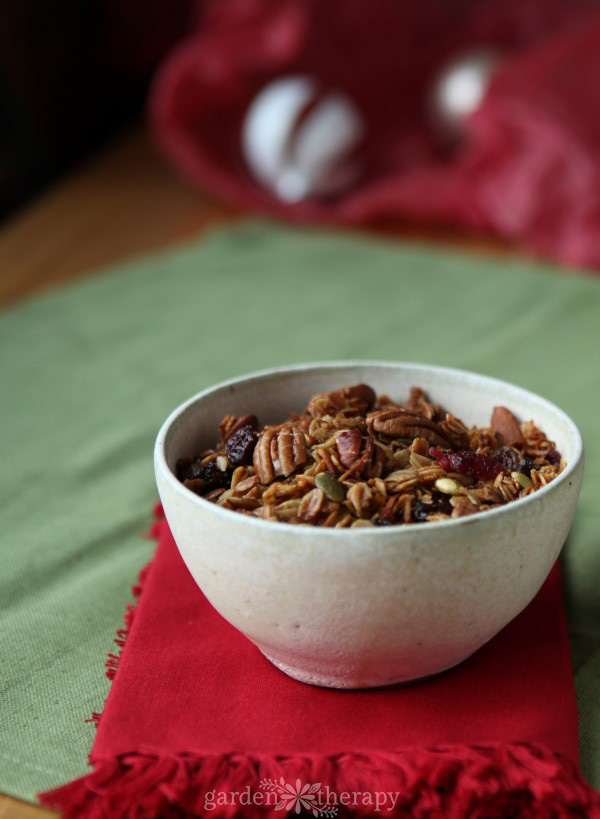 Swapping out the cranberries for dried apples and adding in a bit more cinnamon will change it up again to Apple Pie Christmas Morning Granola.
I'm sure you can come up with all kinds of delicious variations of your own as well (please let me know if you do!). The key here is to use what you love, and it will shine through in the final flavors. You can, indeed, taste the love.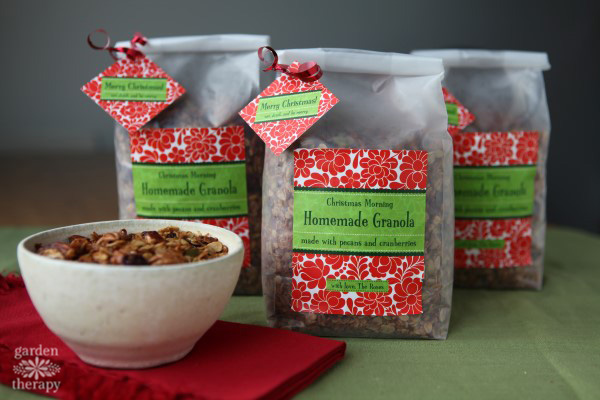 More ideas for Christmas: