I'm a complete plant geek, I admit it. I get overly excited about plants and I am always looking for new and interesting applications for them. When I created a way to accessorize with plants—by making living jewelry—well, then I became a little obsessed.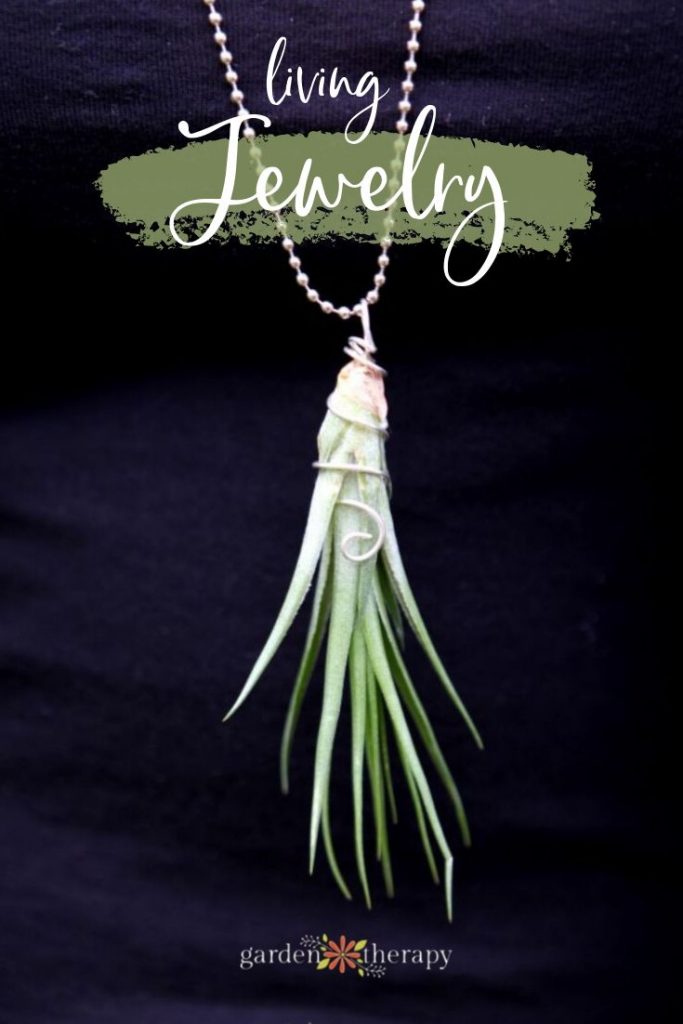 Air plants are such fun. They're the modern-day pet rock: a spiky, green, (alive) pet rock, with a modern aesthetic. And what better way to bring your pet with you than to wear it as jewelry?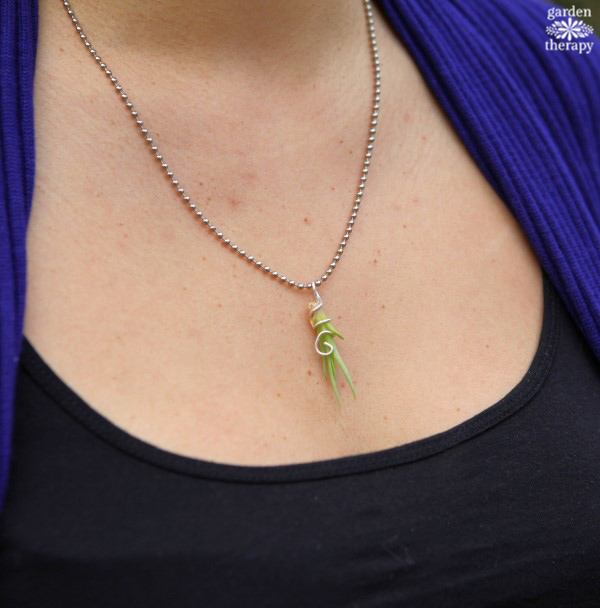 Here is how it started: I had a large collection of small air plants and spent a number of years working on how to best make them wearable. I bought hundreds of dollars of air plants and jewelry supplies and made everything from necklaces and earrings to hair clips and brooches. I learned what worked and what didn't, and I was able to keep these slow-growing plants alive and happy for years. Well, those that are the most suitable as jewelry, that is. It's all part of the learning process.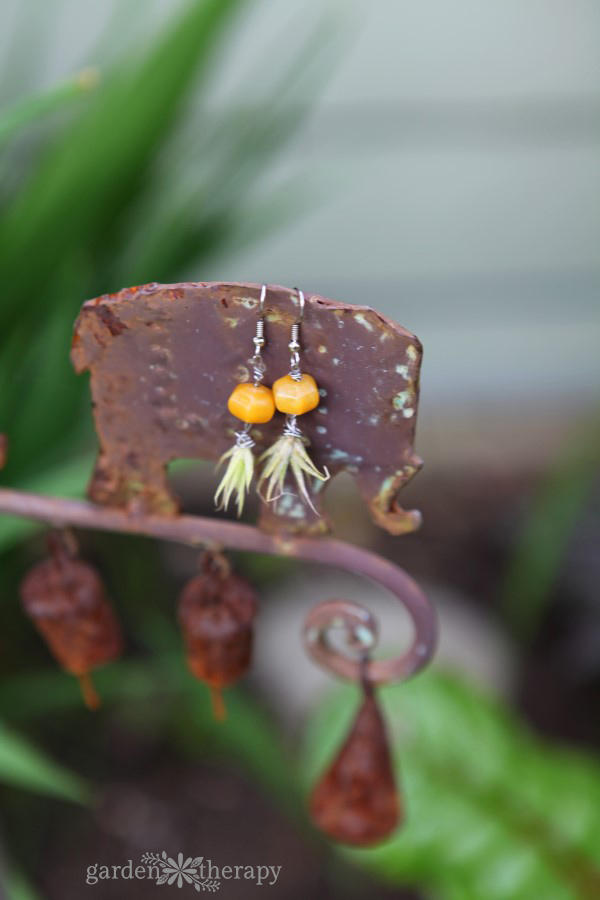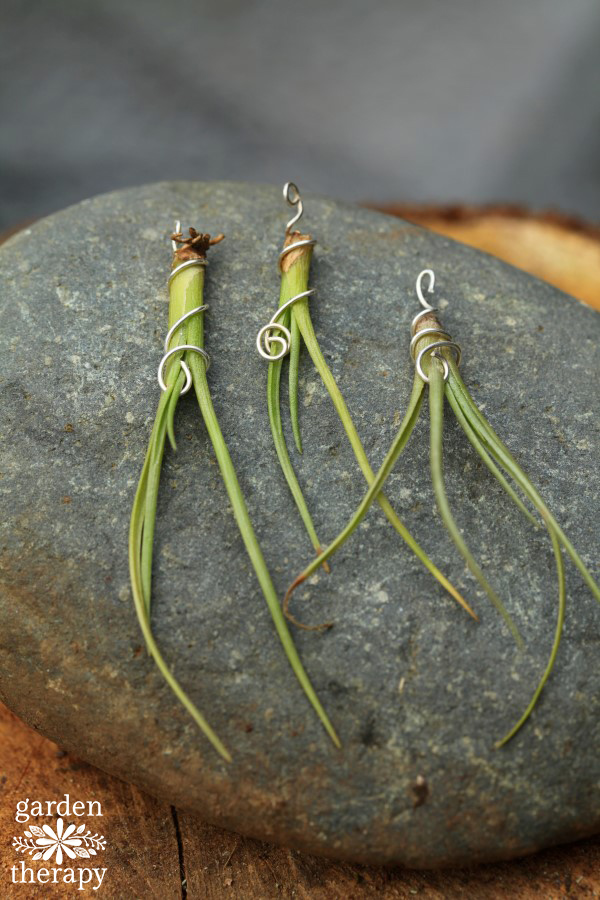 You don't have to love all things green as much as I do to appreciate the portability of air plants and the possibilities for what you can make with them. Air plants, or Tillandsia, are epiphytes, which means that they can grow and thrive without soil. Read All About Air Plants for more information such as how to care for them, display them, and even how to get them to bloom.
Even if you have had one die on you, don't give up just yet! You may have had a more delicate variety or just didn't have the background on proper care.
Related: How to Revive a Sick Air Plant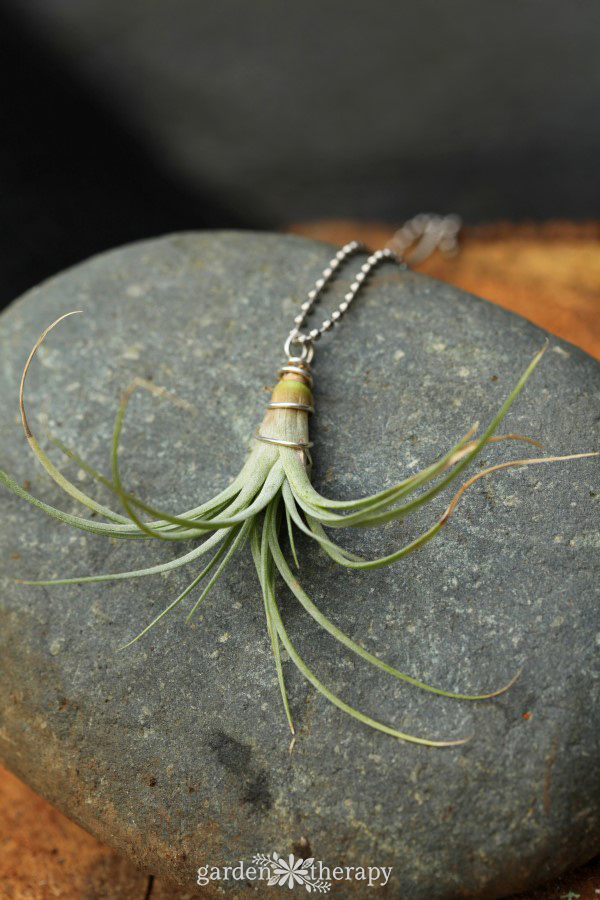 So after more than a year of creating almost 40 jewelry pieces and caring for them all month after month, I decided it was time to pare down the collection. I gave many of them away, and rented a table at a few local craft fairs to adopt out the rest. They all went home with detailed care instructions so that their new owners could enjoy them for many years to come. Once the last one left my table, I was both sad and relieved to say goodbye. I missed having live plants to accessorize with, and yet I didn't miss the watering and maintenance that came with having such a large collection of living jewelry.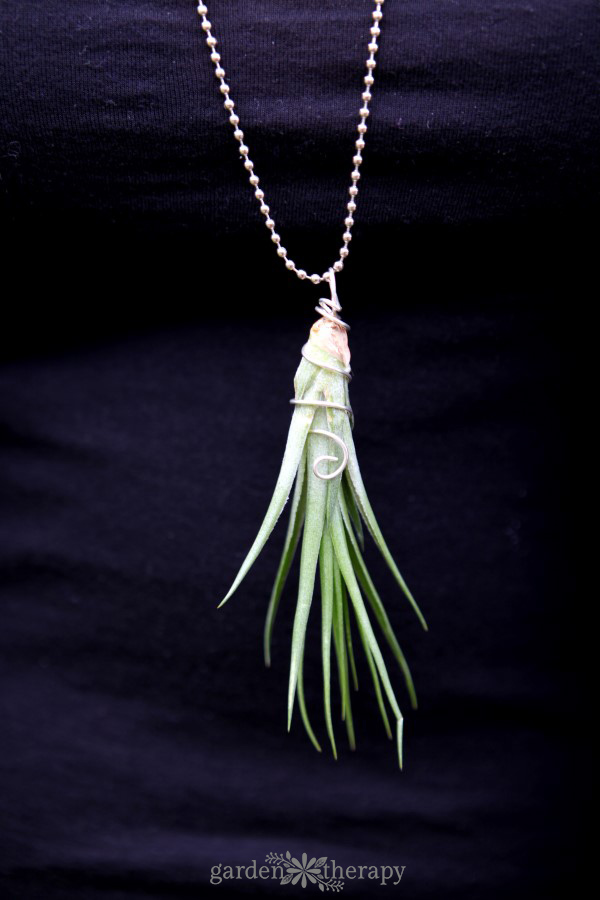 The other day, while giving my plants a bath, I felt the nostalgia for the living art that would make people do a double take when I was out on the town wearing them. While there are still many air plants in my collection, I miss having at least one piece of air plant jewelry to wear. Let's change that, shall we? I'll make a new necklace and photograph the steps so that I can write about it here.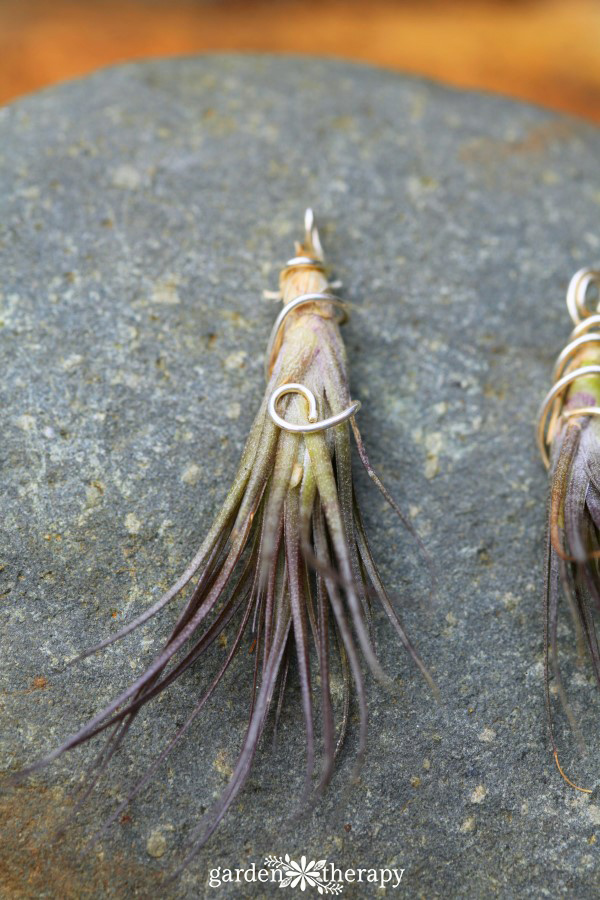 If you have enjoyed the photos of my previous pieces, then be sure to keep an eye out as I'll follow up with a DIY post on how to make your own living jewelry. Now that the inspiration is flowing again, I'm excited about gathering the materials and making just one necklace that I can care for and enjoy.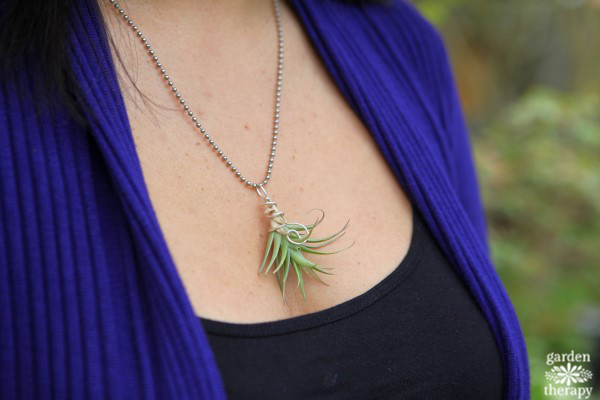 You Might Also Like These Air Plant Articles: