All Natural Orange Cinnamon All-Purpose Cleaner Recipe
This citrus all-purpose cleaner recipe is simple and made with natural ingredients so fresh you could eat it! It may make an interesting salad dressing ingredient, but I'm more inclined to use it to clean the kitchen.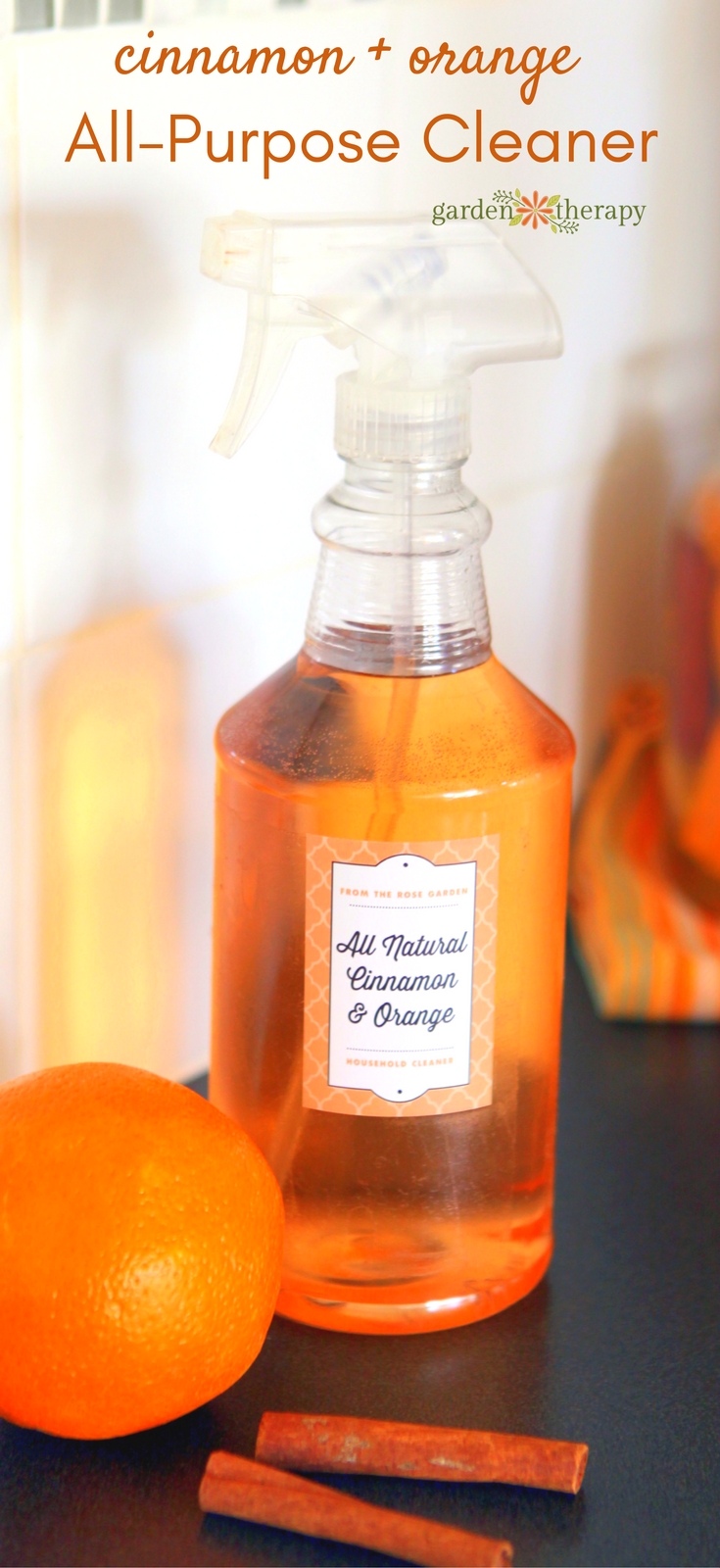 This recipe is part of Citrus Celebration month here on Garden Therapy and is in great company with: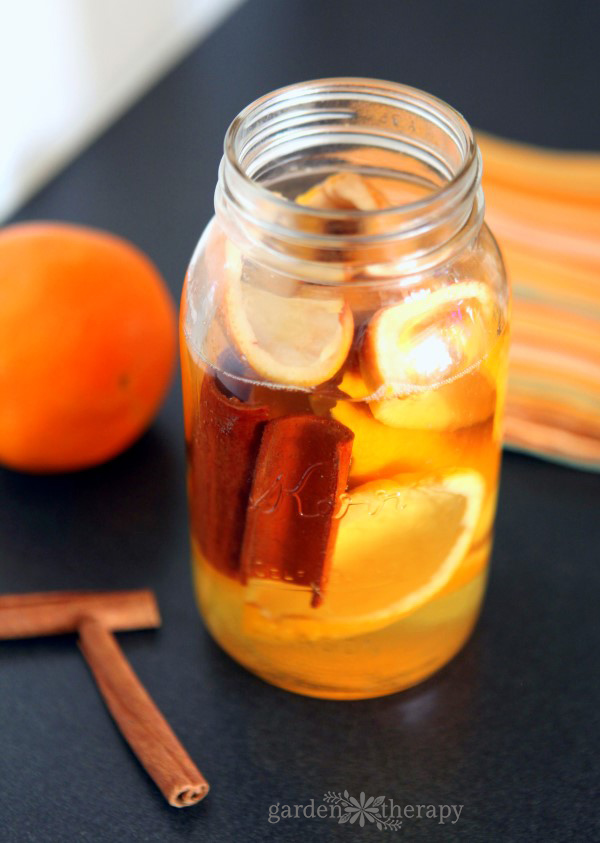 Orange Cinnamon All-Purpose Cleaner Recipe
To make this recipe, add orange peels to a Mason jar and top up with distilled white vinegar. Add a few cinnamon sticks to spice it up. Let sit covered in a cool, dark place for two weeks and then strain into a spray bottle. If you would like a stronger spice smell when strained, add a few drops of cinnamon essential oil. It's the perfect cleaning recipe for the winter months as it warms things up just a bit more.
Your homemade cleaner is all-purpose and perfect for bathrooms, kitchens, and floors. The more citrus and spice you use the less vinegar-y it will smell. Use within about 6 weeks and make smaller batches so that you always have some fresh cleaner on hand.