Simple Sugar Scrub Recipe
As part of the Natural Skincare Series, here is an uber-moisturizing, exfoliating sugar scrub recipe that will wake up your skin and your mind with two energizing scent choices: lemongrass/ginger or rosemary/spearmint.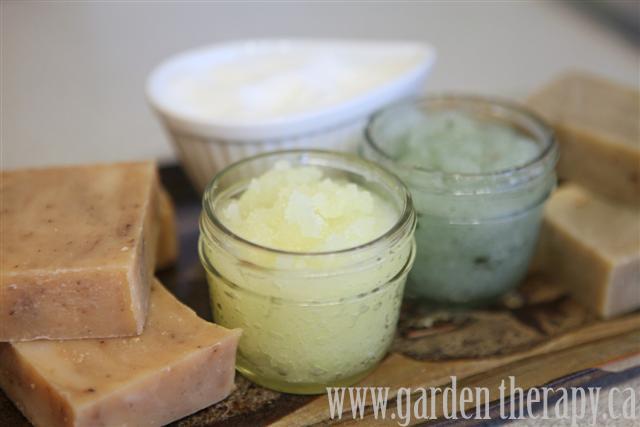 Materials:
small 1/4 pint (125ml) jam jars
1 cup granulated white sugar
3/4 cup sweet almond oil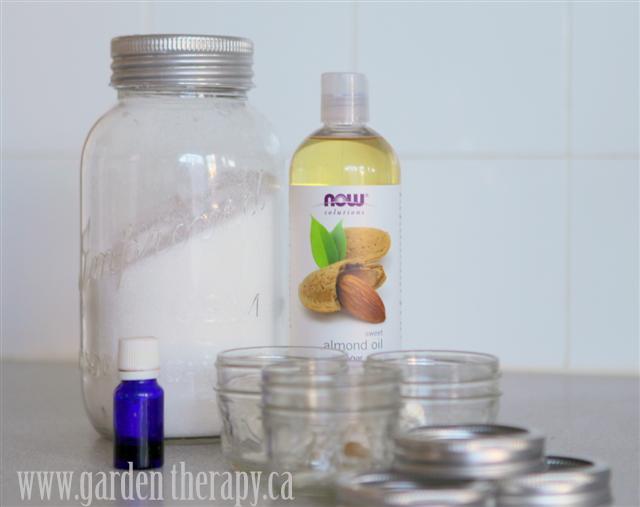 Lemongrass Ginger Recipe Ingredients:
3 drops of lemongrass essential oil
1 drop of ginger essential oil
1/4 tsp turmeric for coloring
Get the ingredients here:
Rosemary Spearmint Recipe Ingredients:
2 drops of rosemary essential oil
2 drops of spearmint essential oil
1/4 tsp spirulina for coloring
1/4 tsp crushed dried mint leaves and bergamot petals
Directions:
1. In a bowl or large 1L measuring cup mix together the sugar, oil and recipe ingredients.
2. Spoon mixture into small jam jars and smooth out top.
3. Optional: download and print these freebie canning labels to dress them up!