One hundred projects. Handmade DIYs. All for the holidays? Yep! Go grab yourself an eggnog latte and prepare to be inspired! Twenty-five of some of my very favourite bloggers are each showcasing four of their very best projects for Christmas.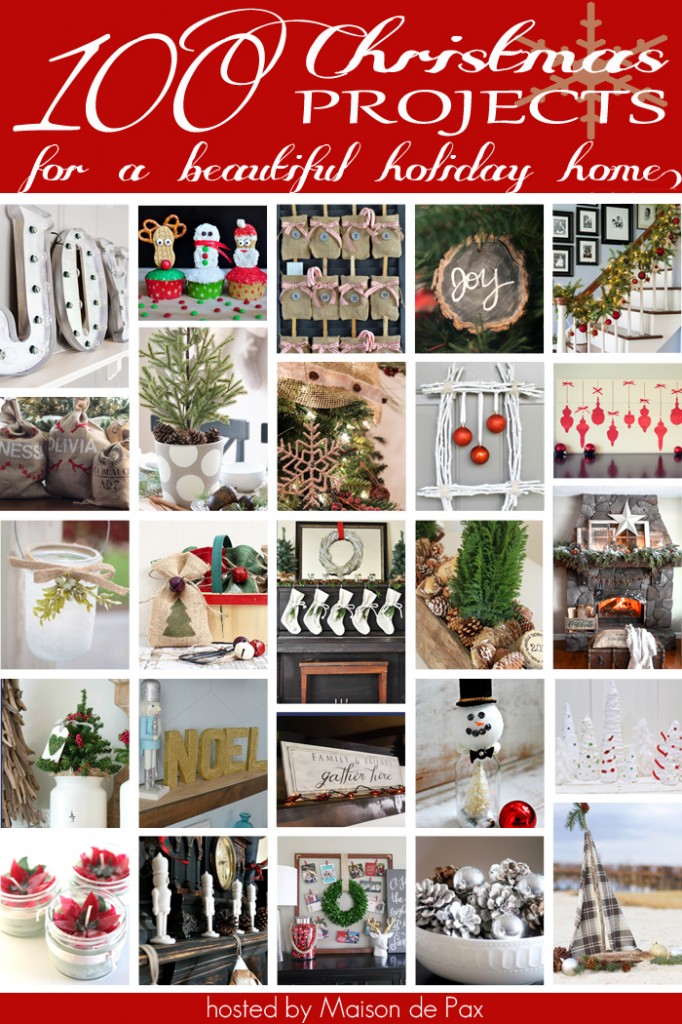 First we will start with my fav four:
(made with air dry clay)
(these are easier to make than they look!)
It was so hard to pick only four projects and I thought these Christmas-tree-stamped cocktail napkins would have been a great addition as well…
…but they are a bit more of a handmade gift idea than a project so I'll add them to the Handmade Gift Ideas Round Up. Stay tuned for that.
So now here are the remaining 96 projects: