With the sun setting so early, winter can make you feel like it is dark all the time (especially if you live in a rainy climate like Vancouver, where even the daytime can be very dark and gray). Lighting candles is a surefire way to brighten up the winter and bring a feeling of warmth and cheer to your home. Whether you want to liven up your own space or you're looking for something crafty to give away as a gift, we've got a ton of great candle projects for you to choose from.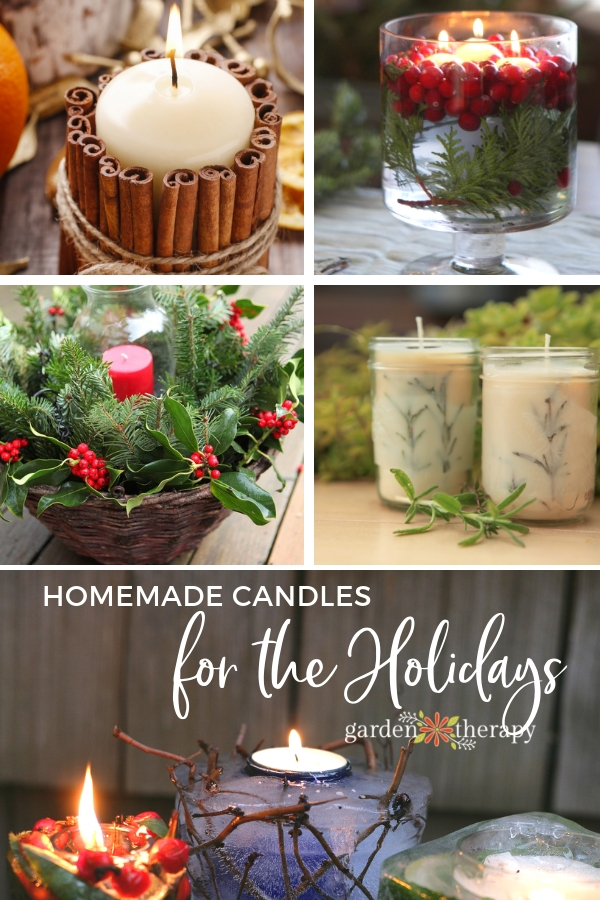 Homemade Candle Displays to Light Up the Party
Hanging Candle Planter
Hanging baskets are not just for warm weather! Fill one up with whatever greenery and berries you have around (extra snippings from the Christmas tree or leftover materials from wreath making are perfect), add a candle inside a clear glass vase to the center, and you have a beautiful holiday display. Detailed instructions for this project can be found in my book Garden Made.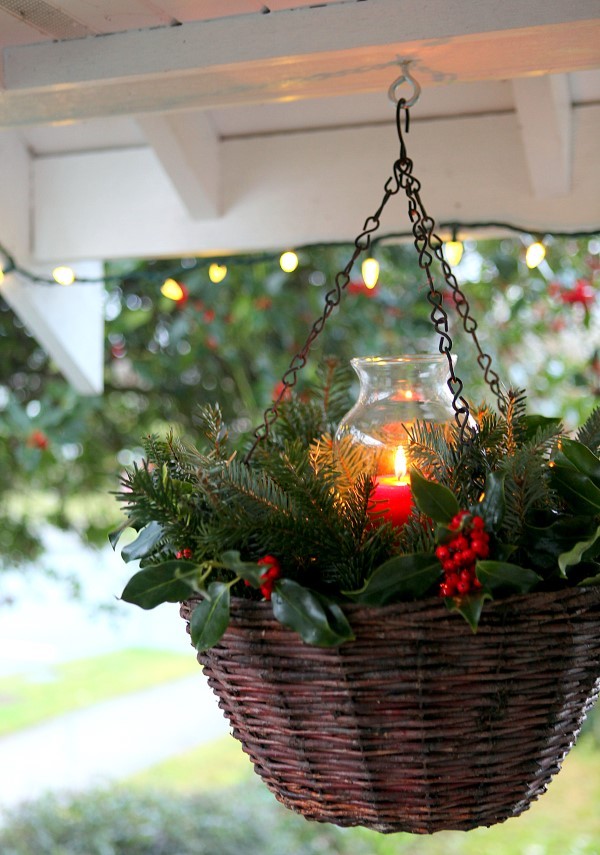 Fire and Ice Candles
These frozen candles are another beautiful way to bring some of the holiday festivities outdoors! The natural elements frozen into the candles look beautiful encased in the ice and will create different interesting shapes as the candle flame melts the ice. See how to make them here.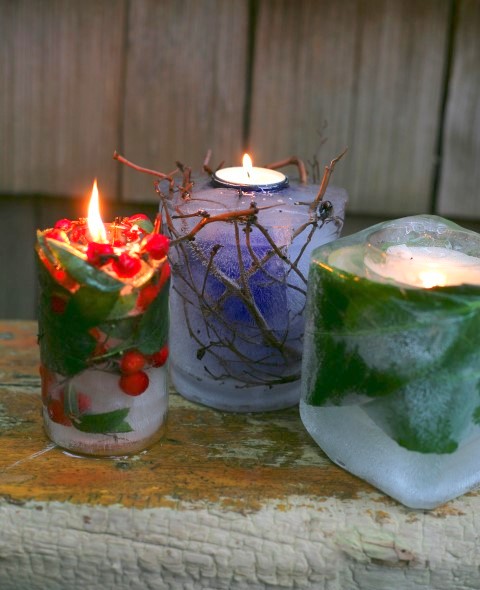 Beeswax Poinsettia Candles
Make these pretty poinsettia candles for the holidays, or make them using different shades of green beeswax to create toppers that look like succulents.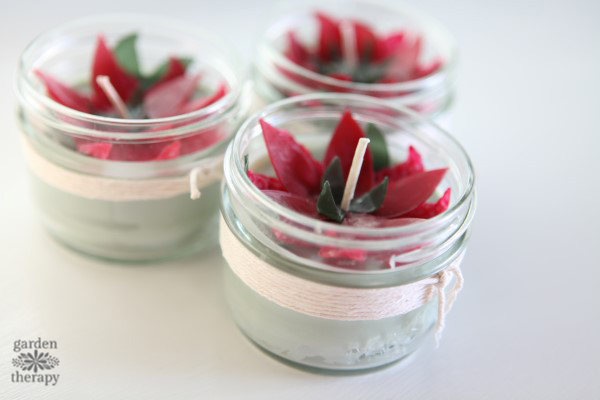 Cinnamon Stick Candle Holders
Simply wrapping cinnamon sticks around the edges of a pillar candle with twine makes for a lovely display that is SUPER easy and quick to make. Bonus: the heat from the candle flame will bring out the fragrance of the cinnamon.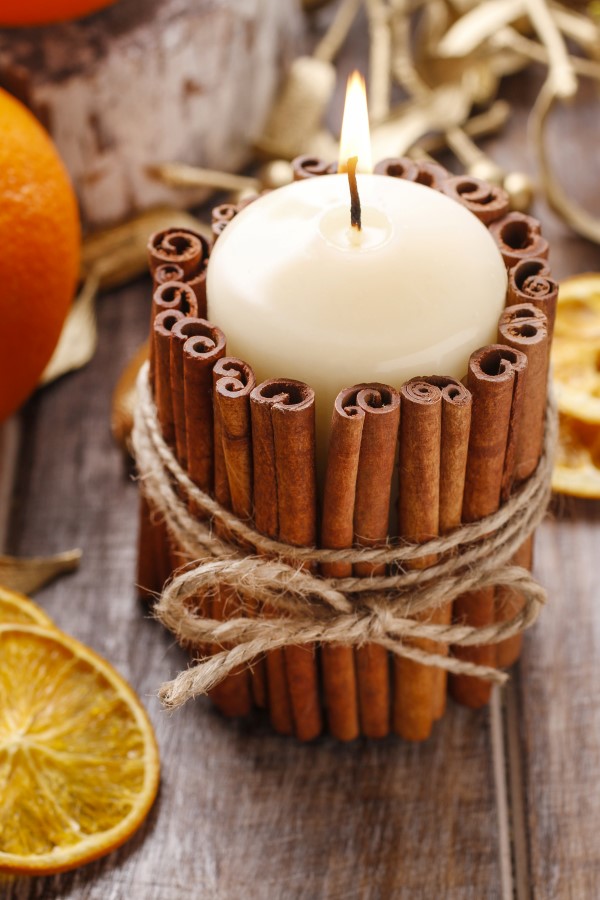 Rustic and Natural Christmas Candle Centerpiece
Make your holiday table glow with natural beauty by placing taper candles and fresh greenery into a rustic wooden box. It's super simple to make and it looks effortlessly elegant—perfect no-stress holiday décor.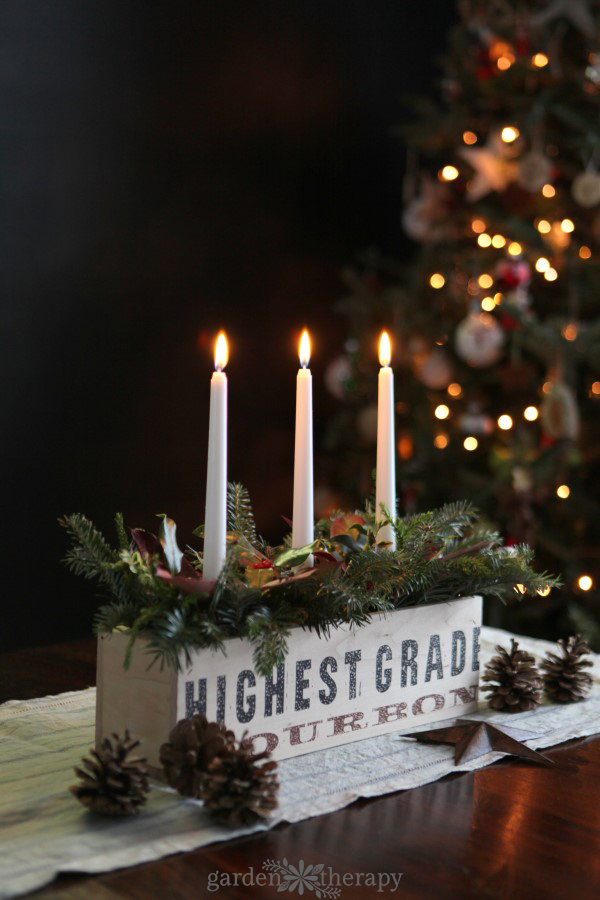 Floating Candle Display
I love decorating with cranberries! They look so festive floating in a glass vase with a few evergreen snippings and some small candles. This takes about two minutes to put together, but it has a major "wow" factor and will look magical as a a holiday centerpiece. Try grouping a few together in vases of different heights for added interest.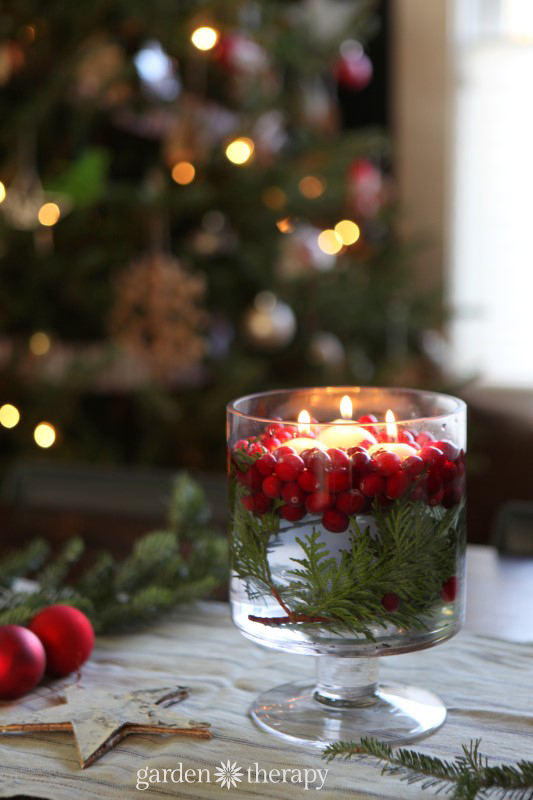 Gourd Candle Holders
I just love these candles. They are so elegant and bring such a deep sense of warmth and coziness wherever they are placed. Bonus: the wax seals the gourd and makes it last for a really long time. The gourds can be tough to carve into, but if you use a good serrated knife and follow this tutorial you can make a bunch in no time!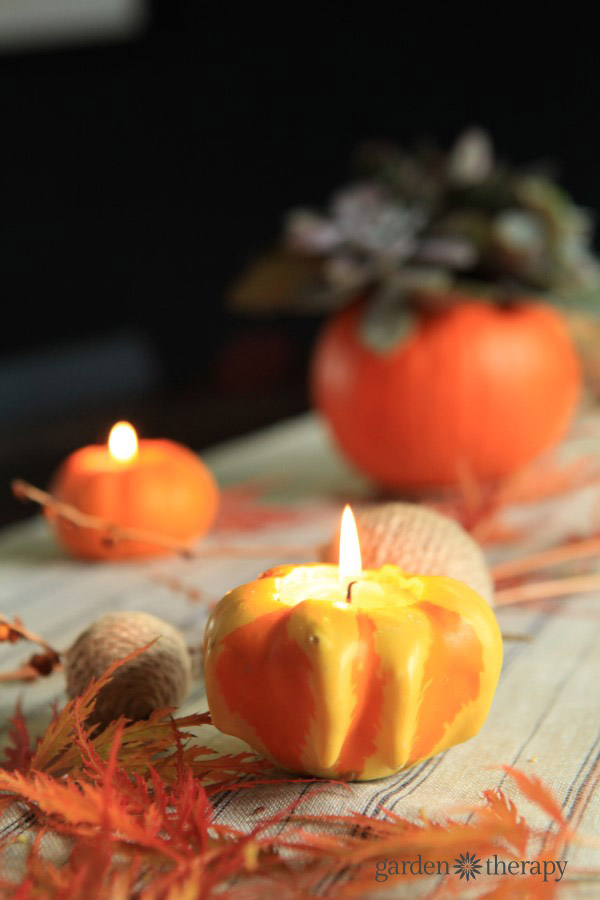 Pressed Herb Candles
These rosemary candles look beautiful and they give off the scent of rosemary when lit. Rosemary's aroma is purported to increase focus, so keep one of these on your desk for an instant lift when working.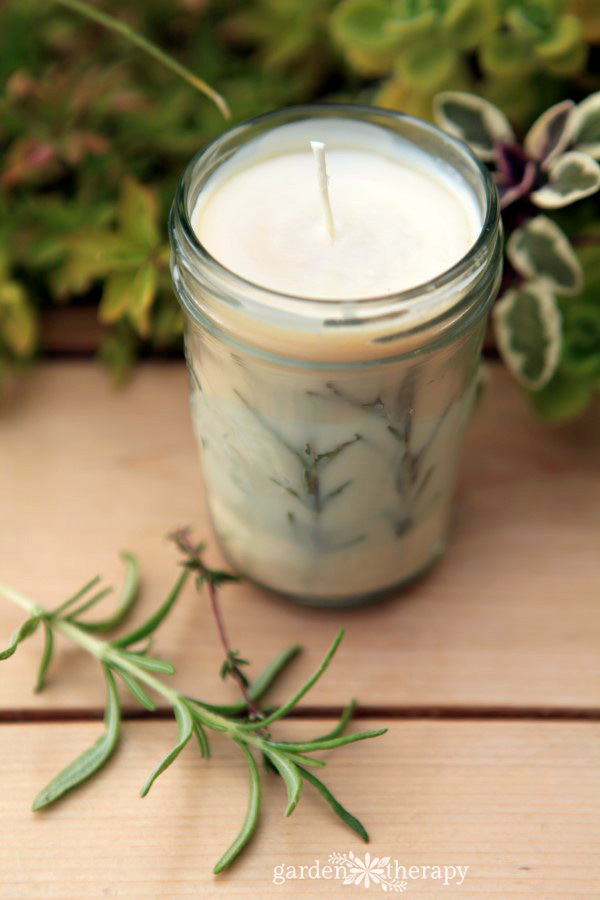 Soy Beeswax Jar Candles
These candles look sweet in stubby Mason jars, and the all-natural blend of soy, beeswax, and essential oils makes them a joy to have around the house. They smell wonderful and don't contain any synthetics or chemical fragrances.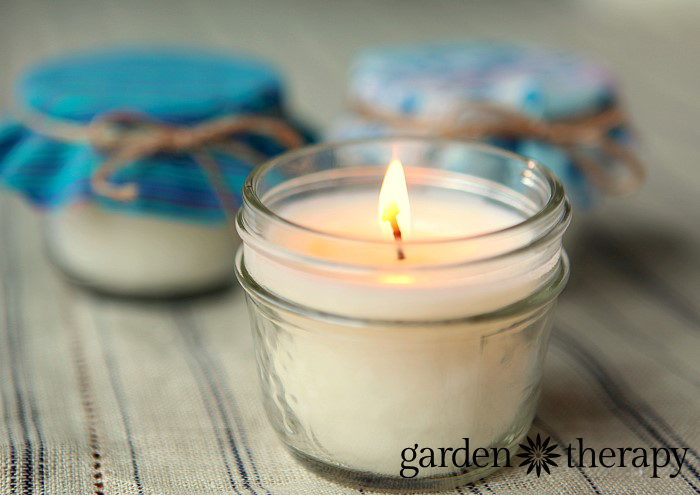 Fall Leaves and Burlap DIY Candles
The texture of burlap looks interesting contrasted with smooth glossy leaves, and the warm glow of the candle gleaming through these holders is sure to bring warmth and festivity wherever they are lit.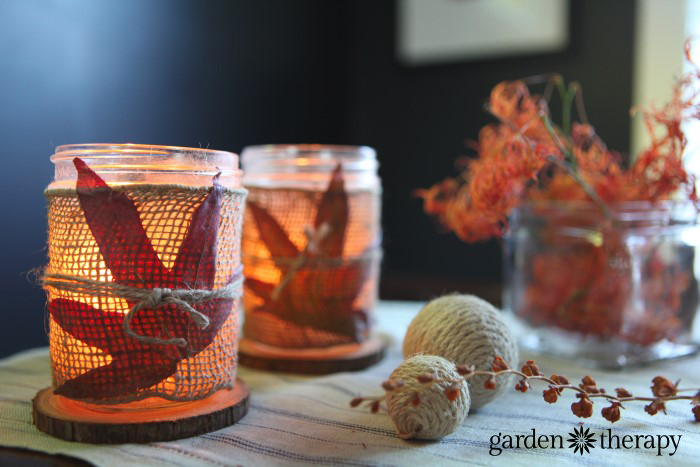 More ideas for the holidays!