Looking to get a little garden therapy in these winter months takes creativity, but that is not a quality that is lacking from our guests today, John Gillespie & Christina Symons, authors of Sow Simple: 100+ Green and Easy Projects to Make Your Garden Awesome (Harbour Publishing). These frozen garden candles are a simple project that will gleefully help to decorate your home and garden this winter.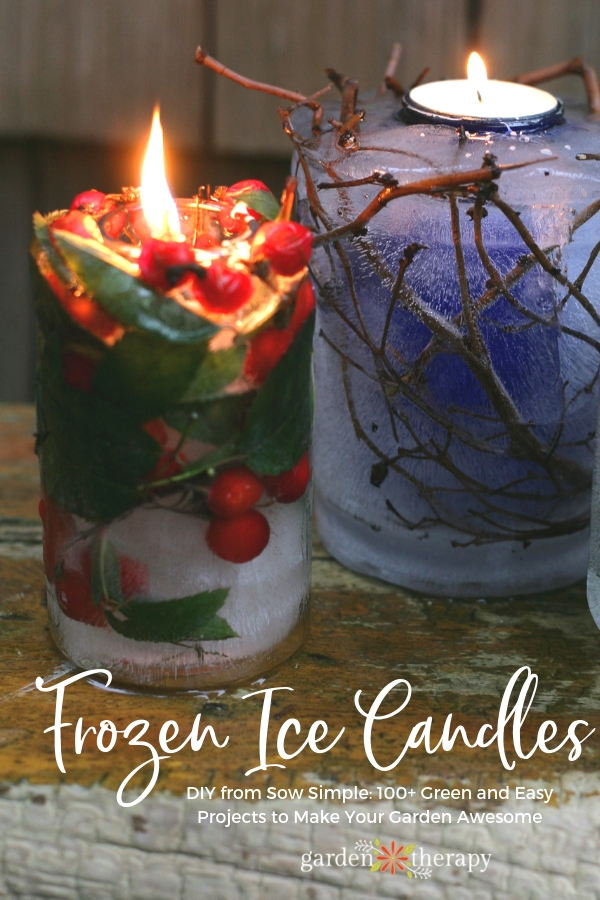 Make these cool garden-inspired candles to light the way to your next wintertime party. They take just minutes to make (plus freezing time), and are guaranteed to set a warm glow on a chilly holiday evening.
How to Make Frozen Garden Candles
Materials
A pair of containers, one large, and one small, sized to fit the height of your candle holder as well as the width and height of your candle. We used a 2-quart (2-liter) plastic milk carton, a large yogurt container and a plastic condiment bottle.
Gorgeous garden greenery, rosehips, berries and seed heads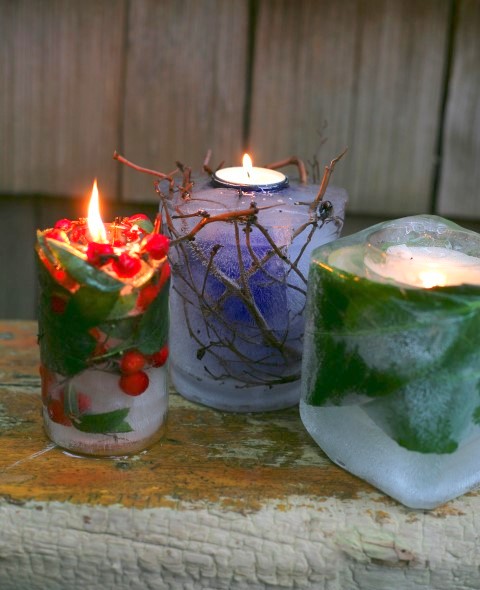 Make it!
1. Fill the larger container with about 1 in. (2.5 cm) of water. Place the container in the deep freeze on a flat surface and allow the base to freeze solid.
2. Remove from the freezer and place the smaller container (a candle holder is ideal) inside the larger one, resting it on the base of ice.
3. Tuck greenery, rosehips and small winter branches into the crevice between the containers and then fill this space with water right to the top. Place a heavy object inside the smaller container to prevent it from floating up.
4. Then carefully return the pair of containers to the freezer for at least 24 hours until the water freezes solid. To release the ice candle holder, remove the set from the freezer and allow to thaw just slightly, at room temperature. Or run the containers under warm water until the ice releases.
5. Set outside, insert candle, light, and enjoy.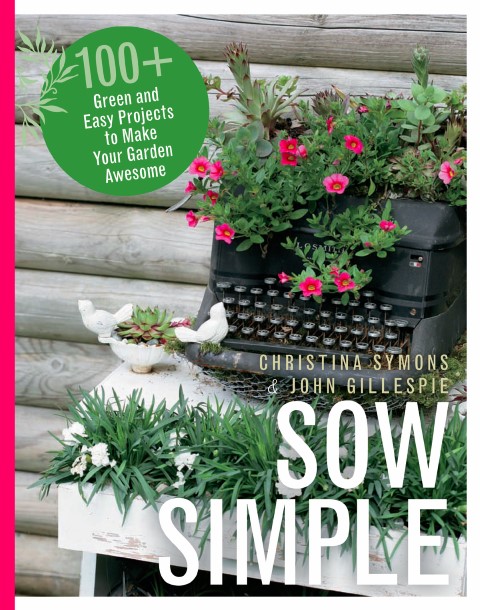 From home-crafted concrete troughs stuffed with succulents alongside dry-stack stone walls, to simple ideas for playhouses, gazebos and backyard benches, Sow Simple will keep readers busy through all seasons. Grab a copy today!