Hydrangeas are a beautiful shrub with an old-fashioned appeal, yet they fit into the modern garden seamlessly. With so many varieties, colors, and even bloom shapes, you'd easily be able to find a hydrangea that suits your garden (as long as you are lucky enough to have the right climate, of course!). Possibly the best thing about hydrangeas is drying the blooms. This is the simple method that I use to dry hydrangea flowers and retain their hue.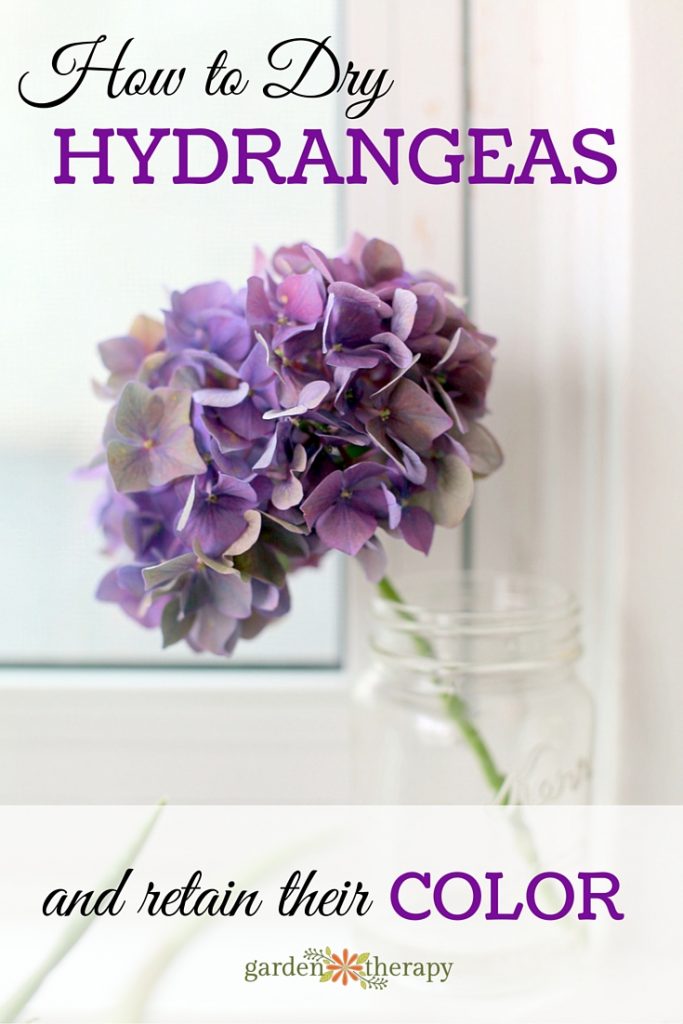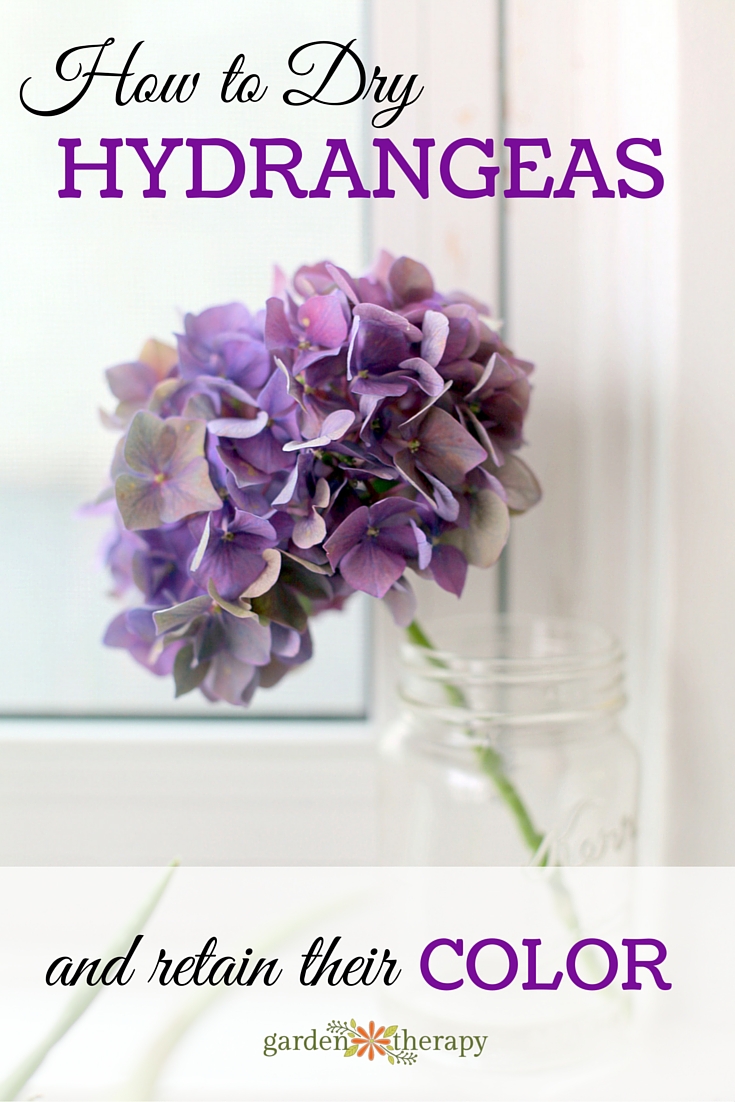 Of course, you won't retain the same vivid color that you have on the plant while it's growing in the garden. The color that you can achieve on a dried hydrangea is more of a muted set of greens, grays, blues, pinks, and purples which looks beautiful when displayed together
The other thing to note is that the climate and temperature that the hydrangea shrub is growing in will affect how much color is retained in the dried flower. It's not a perfect system, but what is when we're talking about the climate and weather? Ideally, you are looking for a healthy plant that has been grown in appropriate conditions. You can read more about that in the Essential Guide to Hydrangeas.
Mother nature and plant care aside, timing when you cut the blooms is the most important factor that you can control. If you left the blooms dry on the shrub they can lose all of their color. If you cut the blooms too early they can wilt (as opposed to dry with their petals retaining their shape).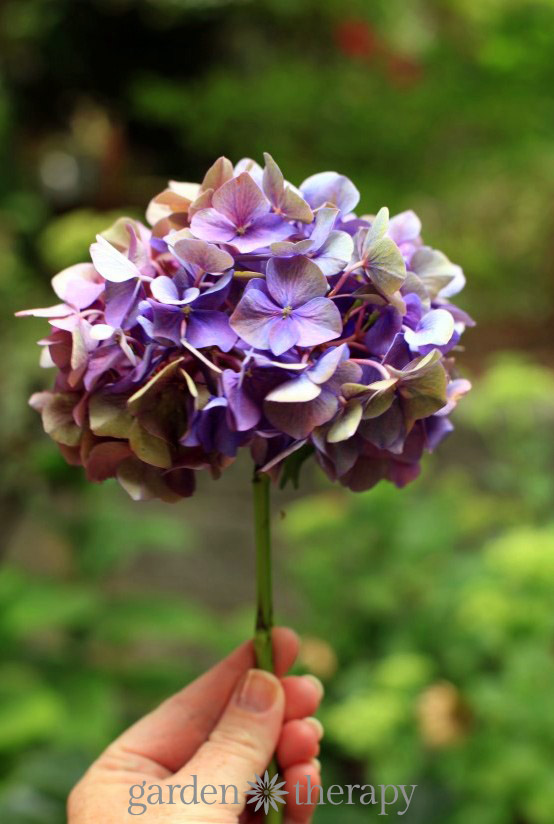 In order to retain the most color, you will need to let flowers partially dry on the shrub first. Depending on when your plant blooms, you should start checking on the flowers mid-way through the bloom time. The color will be fading but they will still hold most of their shape, and they will start to take on a papery feel. Try cutting blooms when there is still some color remaining to get the a dried flower with color that lasts.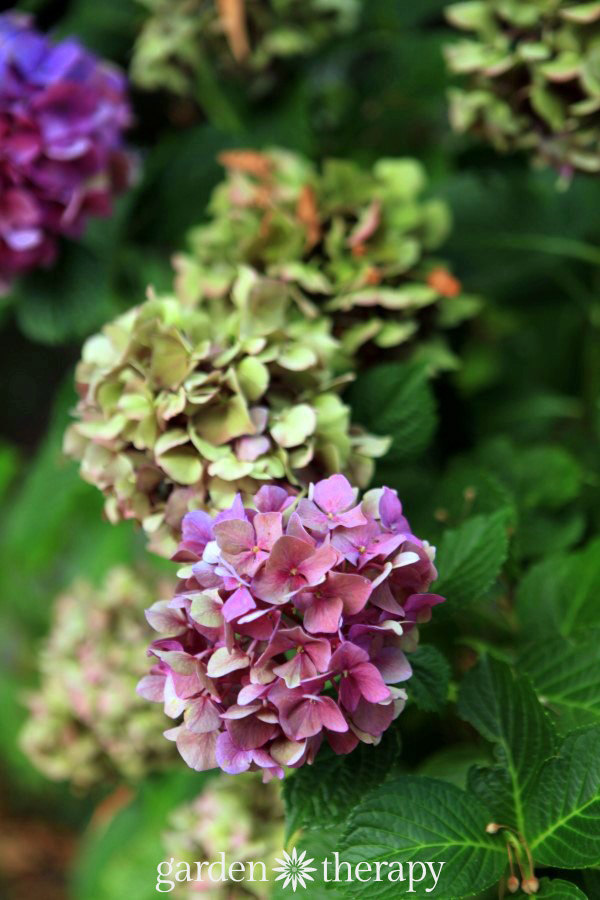 Remove all of the leaves from the stem (or at least the part of the stem that will be submerged) and put the flowers in a vase with an inch or two of water. Place the vase in a cool area, away from direct sunlight. The water in the vase will help to slow the drying process, the bloom will preserve better with a slower transition. Once the water is gone, they will be dried, and will last indefinitely.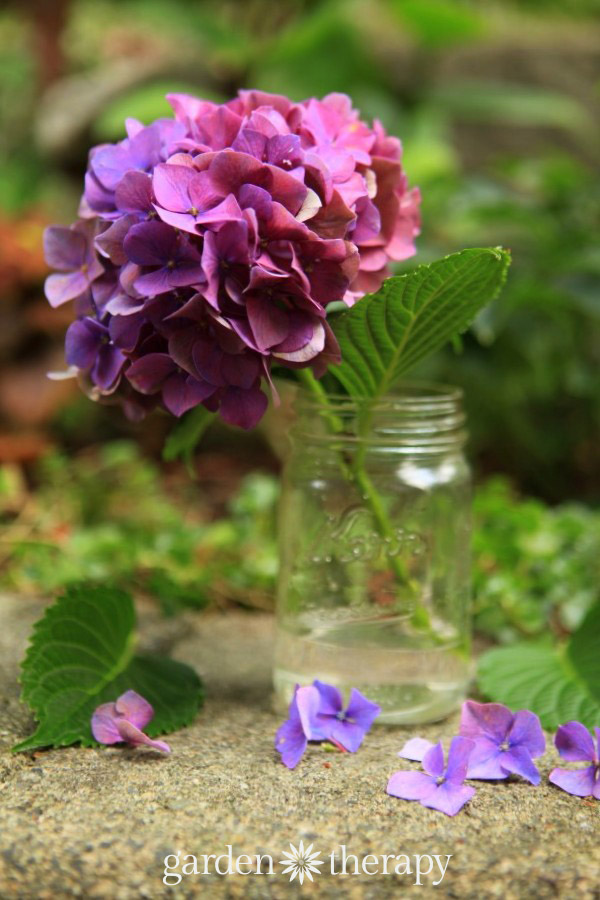 You can touch them to see how dry they are. They should feel papery.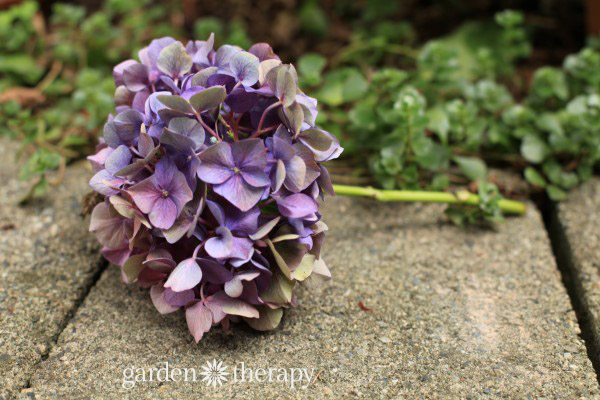 Dried hydrangea flowers are very delicate so it is often better to create your craft or dried flower arrangement before they dry. That's precisely what I did with this hydrangea wreath. I made the wreath with partially dried blooms and allowed the drying process to finish on the front door! See how to make the wreath here.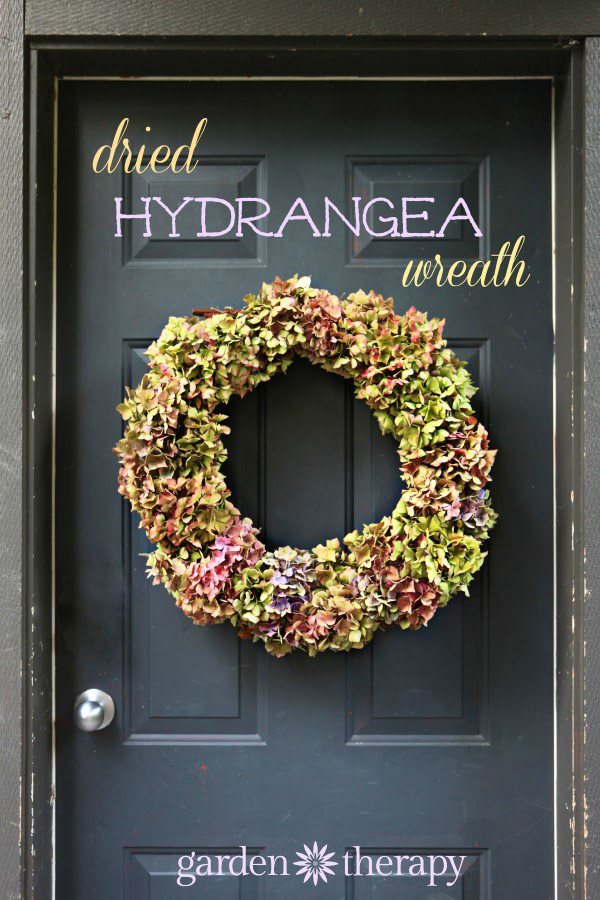 Related: