Not long ago I shared adorable Easter Basket Fairy Gardens from Beverly Turner, one of the co-authors of Fairy Gardening: Creating Your Own Magical Miniature Garden, and I learned that people just love these little gardens!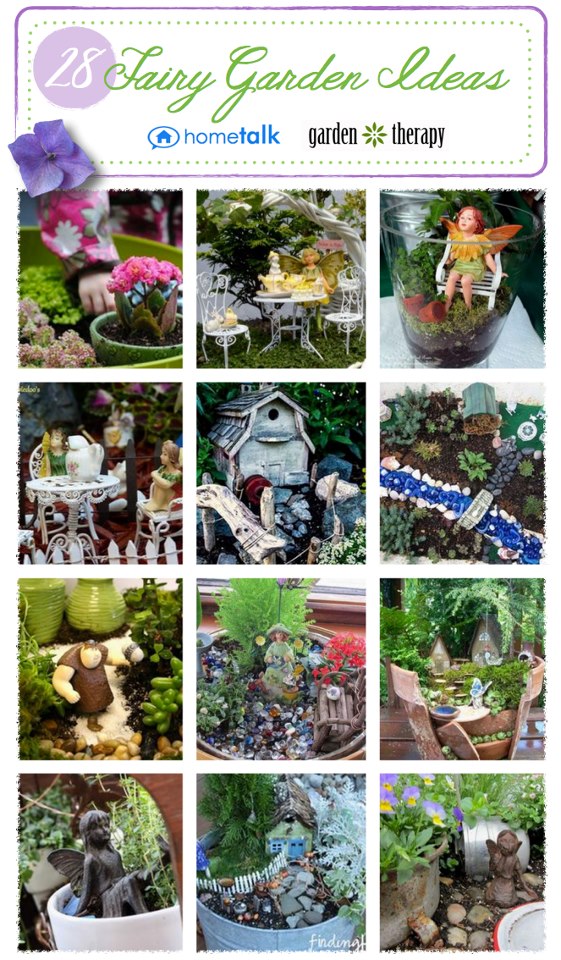 From this post on Hometalk, I've seen that there are a lot of fairy garden fans out there. So I did a little snooping around and created this round up of the different fairy gardens that have been shared on Hometalk. (PPS: If you haven't been to Hometalk yet, you will be delighted to find professionals, bloggers, homeowners and renters who share information, questions, and more in an online community. It's like having an army of advice right there at your fingertips, and it's a fun place to show off your hard work around the home and garden.)
Wow, they are some pretty creative little worlds there!  I particularly liked this fairy garden in a broken terracotta pot. What's cool is that this is a kit that you can buy on Etsy thanks to Laughing Orange Studio.

DIY VIDEOS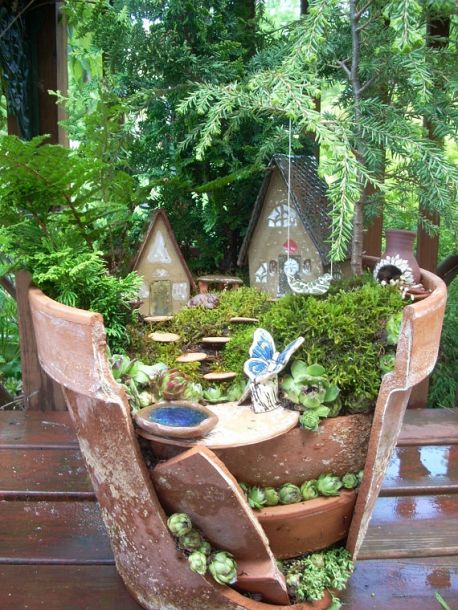 I also love this farmhouse style mini garden by the uber-talented Donna from Funky Junk Interiors.  Rustic and absolutely spot on for Donna's junkin' chic style.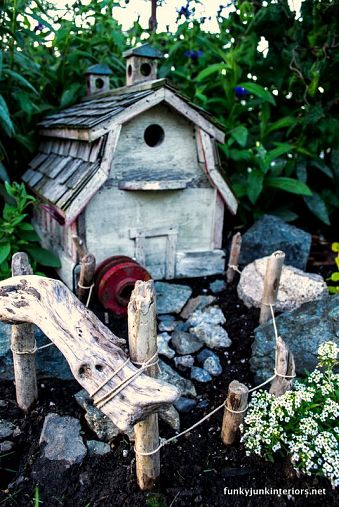 The authors of Fairy Gardening also shared a few more projects with us. How much do you love this picnic basket garden?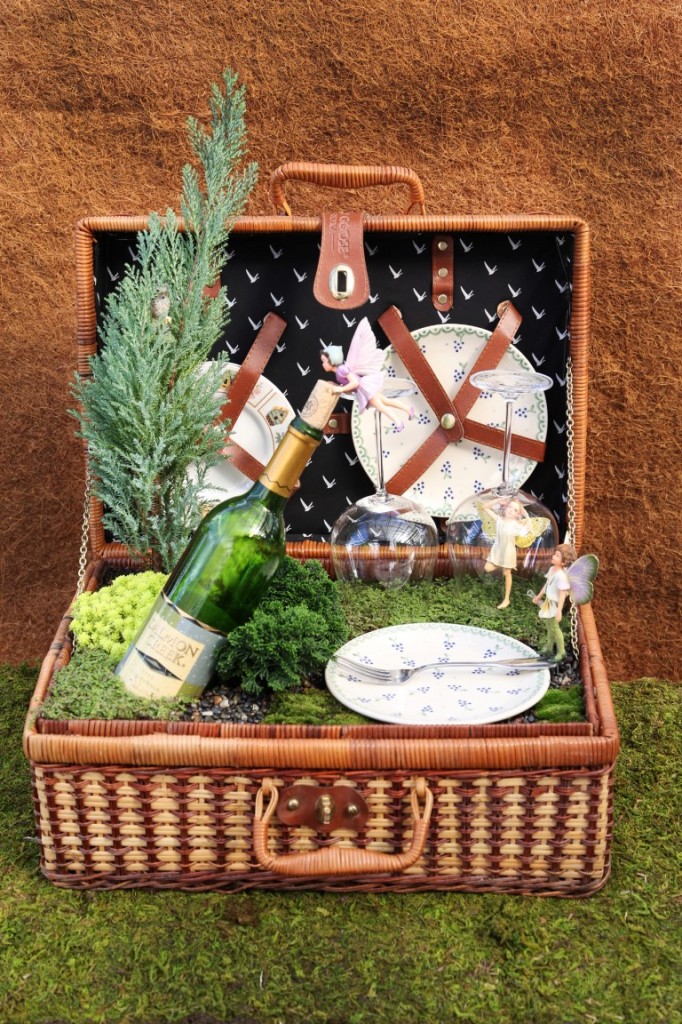 Or a fairy garden tea party?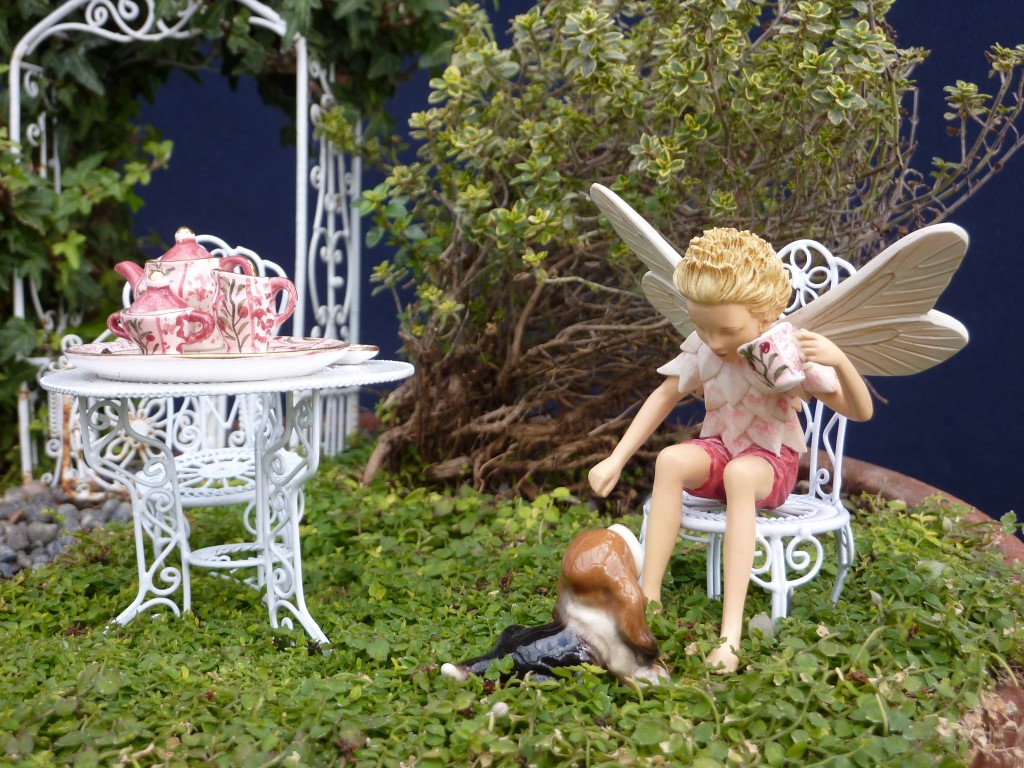 This garden reminds me of how much fun it was to garden with my old cat.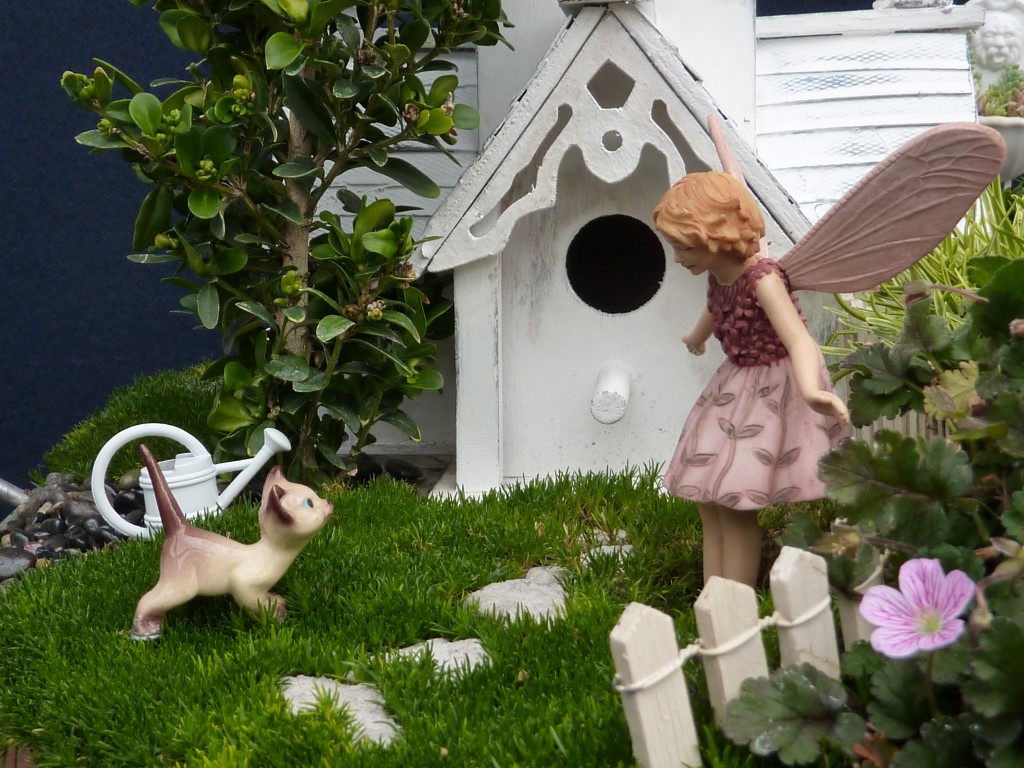 Using cotoneaster as an apple tree – oh the possibilities!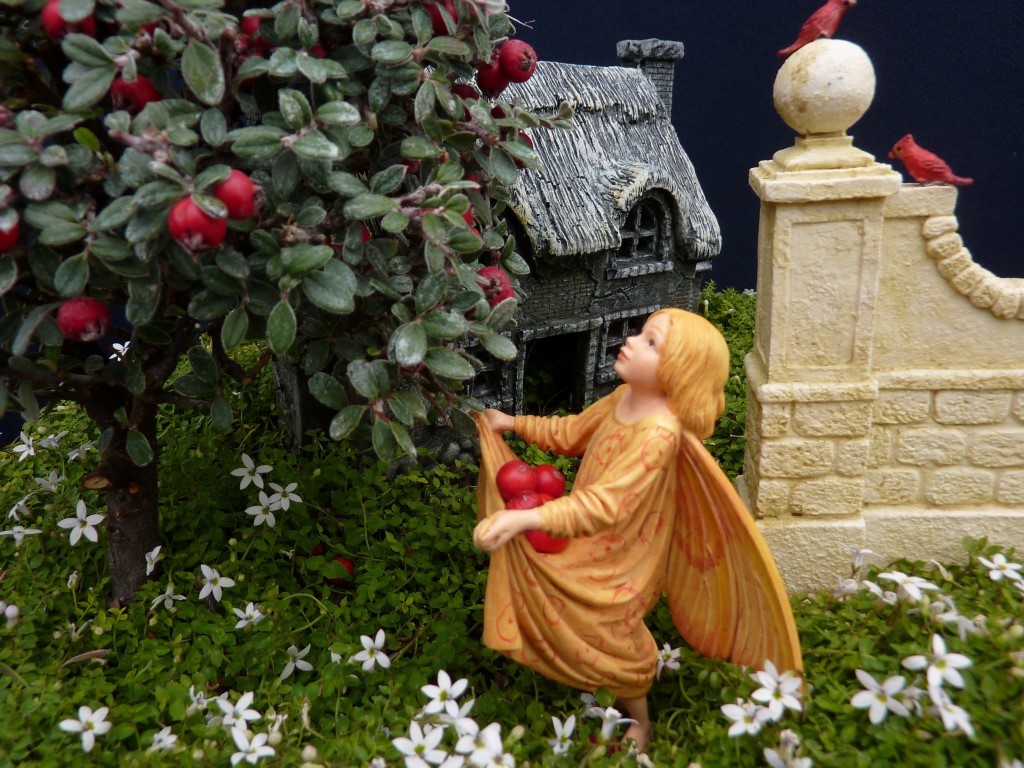 Who knew that there was such a huge little world out there and that so many people who have used these gardens to show off their creativity? Please take some time to check out the Hometalk round up of Fairy Gardens and if you have one of your own, don't forget to share!