Expand your miniature garden menagerie to include pets or favorite animals, like this twig reindeer. Consider tiny spruce branches for ears or furry antlers and use tiny Christmas balls or lights cut from ornaments to decorate them. You will surely find an abundance of miniature craft supplies at your local craft store, just look for the miniature tree decorating section.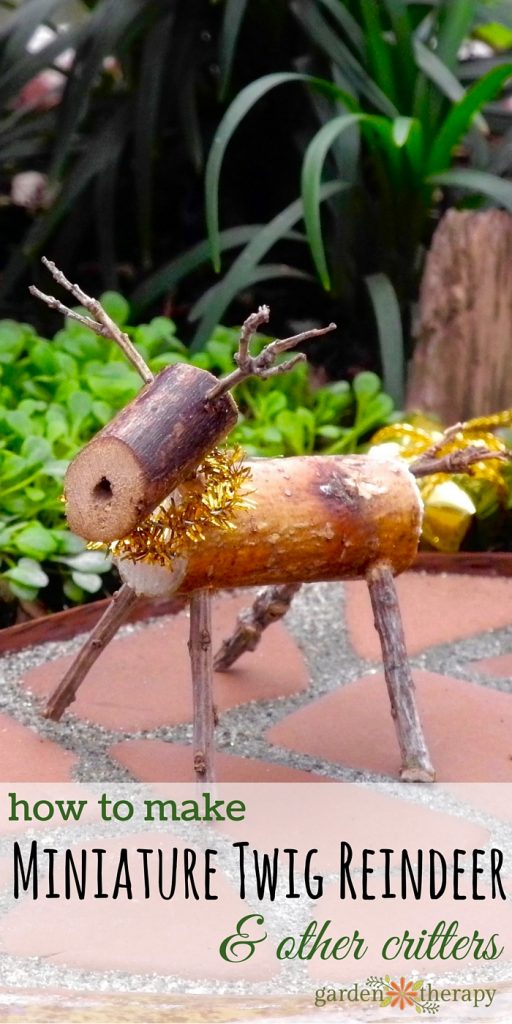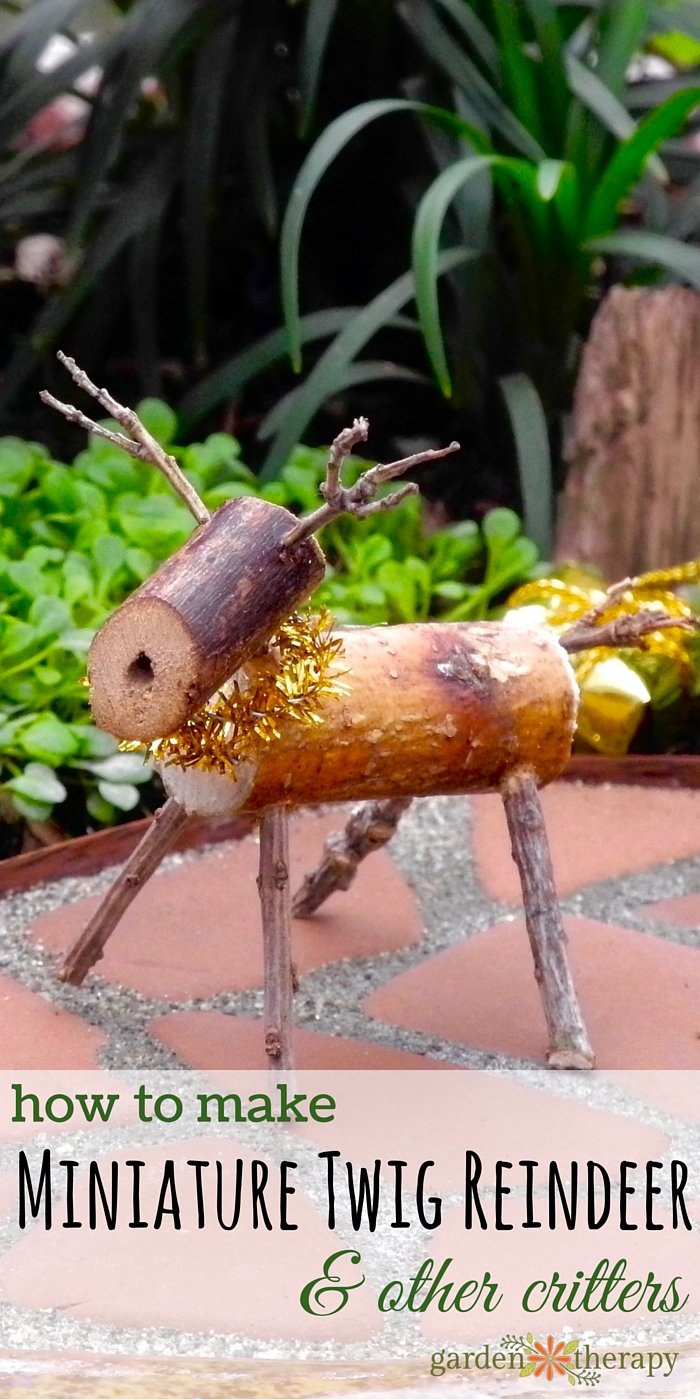 This project comes to us straight from the Miniature Garden Guru herself, Janit Calvo. Janit is the author of the wildly successful book Gardening in Miniature. You can see more of Janit's miniature garden projects here on Garden Therapy, or over at the Two Green Thumbs Miniature Garden Center.
Materials
dry twigs
branch cutters, hand pruners, and/or pruning saw to cut the twigs
drill
sand paper
wood glue OR hot glue & hot glue gun
Make it!
Use branch cutters (long-handled pruners) so you can get some nice straight cuts of wood without any effort. Stand on the end of the branch to keep it steady while making small pieces or cutting on the diagonal.
Make a rough layout of all the pieces you need first. Remember the tiny details like the neck and tail.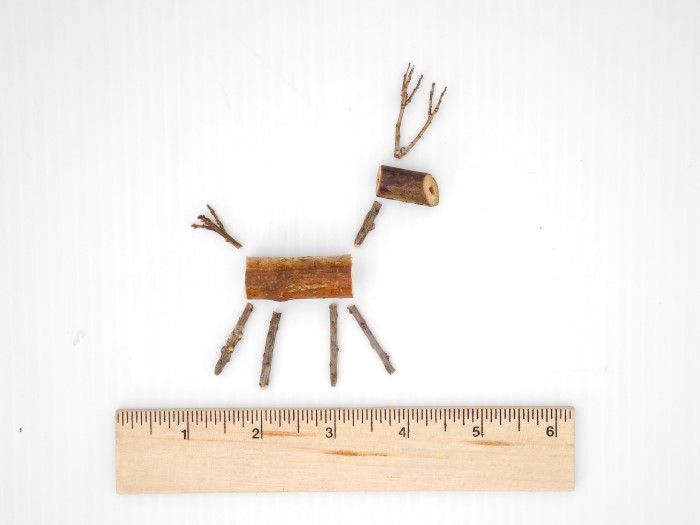 Cut twigs on a diagonal to fit into each other seamlessly. Drill holes where the smaller twigs will fit into the branches with an appropriately-sized drill bit.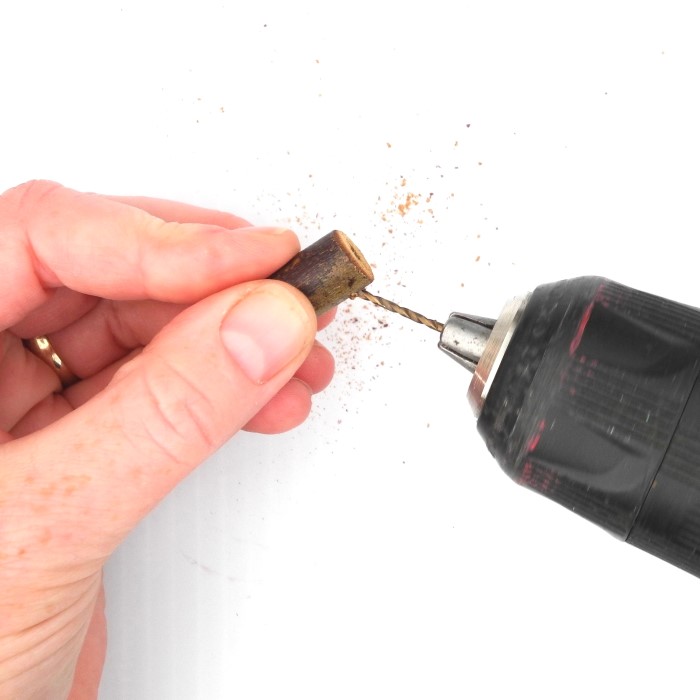 Sand the edges of each piece. Assemble by adding some wood glue or hot glue into the holes and inserting the twigs.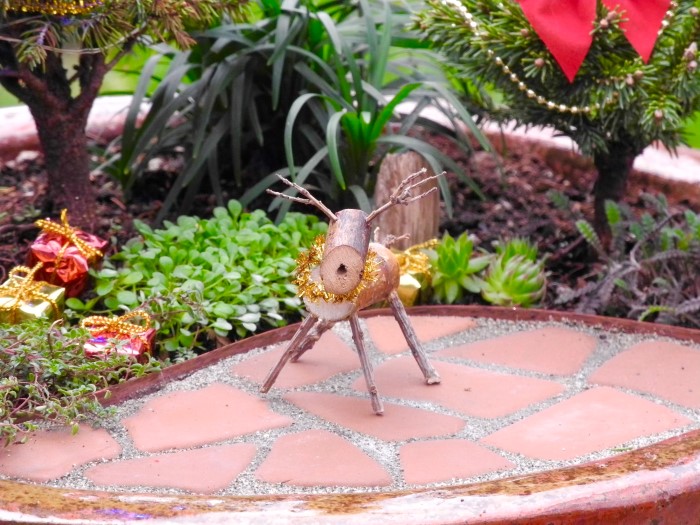 Tips for Making Miniature Log Animals
Try to work with the same tree or shrub for all the different sizes you need. It will look more cohesive – and cuter!
Use a hot glue gun and glue sticks to quickly attach the critter together.
Keep the decorations simple to let the animal's details stand out.
Add an eye hook to the top of your twig reindeer to turn it into a Christmas tree ornament.
Make extra twiggy creations to sneak one into your friend's miniature gardens (random acts of reindeer?)
Pin it!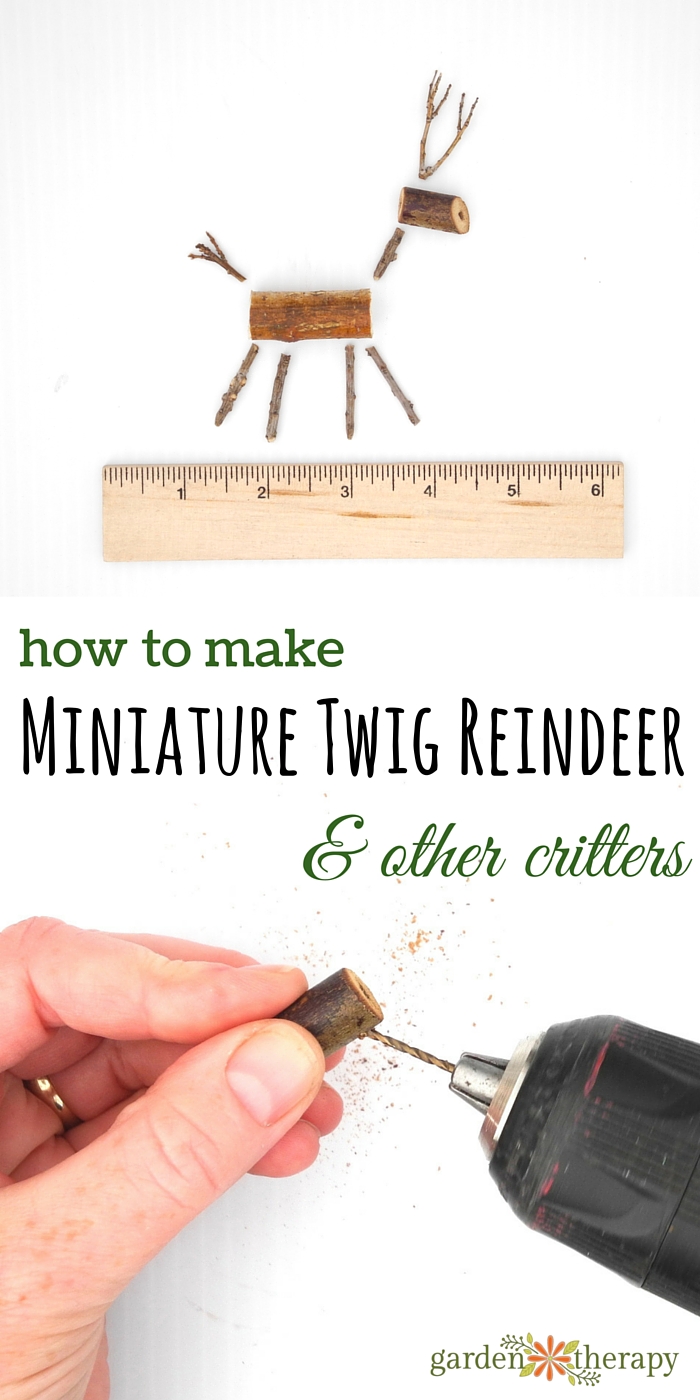 To see all of Janit's holiday ideas at Two Green Thumbs Miniature Garden Center, including smaller trees for indoor scenes, colored lights and tiny Christmas decorations, click here.
For more on Miniature Gardening, get Janit's best-selling book, Gardening in Miniature: Create Your Own Tiny Living World.