Foraged materials like mushrooms, pinecones, and branches make little woodland houses so realistic looking that you would think they were made by fairies. Using natural elements, the Fairy House Ladies of Disney—sisters Rhonda Maseman and Vikki Yarborough—have been designing whimsical foraged fairy houses for the past ten years. Their designs are not just fanciful, they are also weatherproof and can stay outside all year.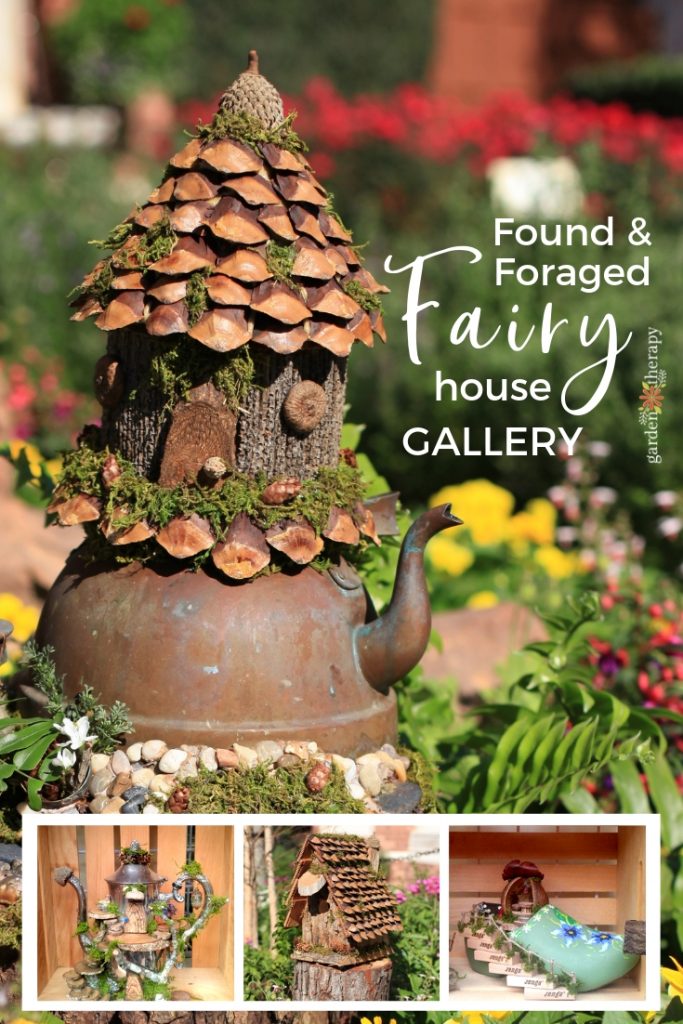 The increase in the popularity of fairy gardening has brought many mass-produced fairy houses that have the look of a whimsical woodsy cottage. These plastic structures look like they are covered in moss, bark, and acorns, mimicking the found materials that we can imagine fairies would have used to build their abodes. But why use plastic when nature makes the best materials?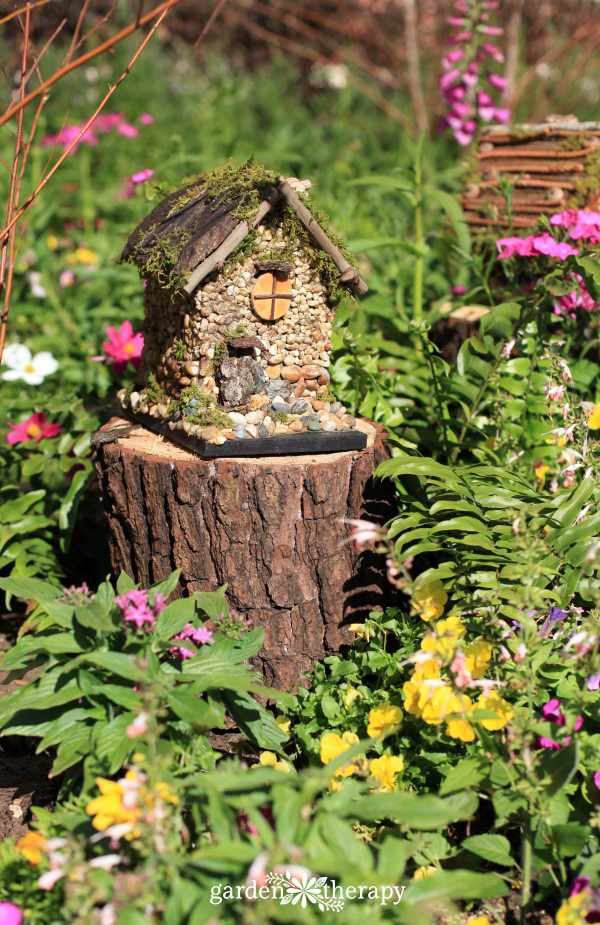 Once you see the artistry of the foraged fairy houses in Tinkerbell's garden at Epcot, you will want to send the plastic versions off to Neverland.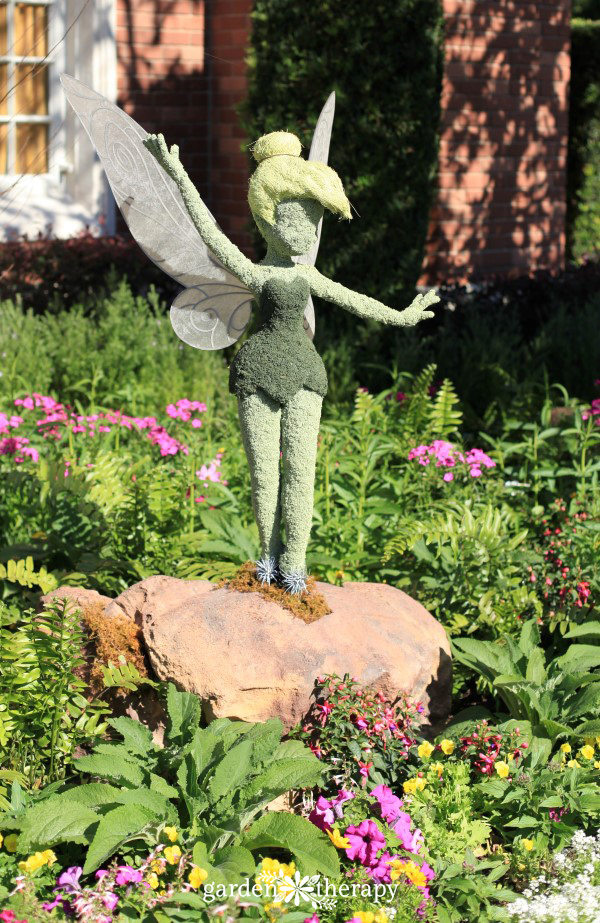 RELATED: Tour the Disney Topiaries at the Epcot International Flower and Garden Festival
There were many designs and creative ideas.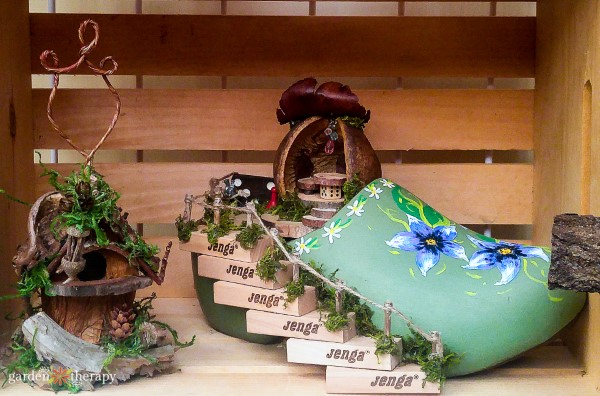 Of course, each is a one-of-a-kind creation.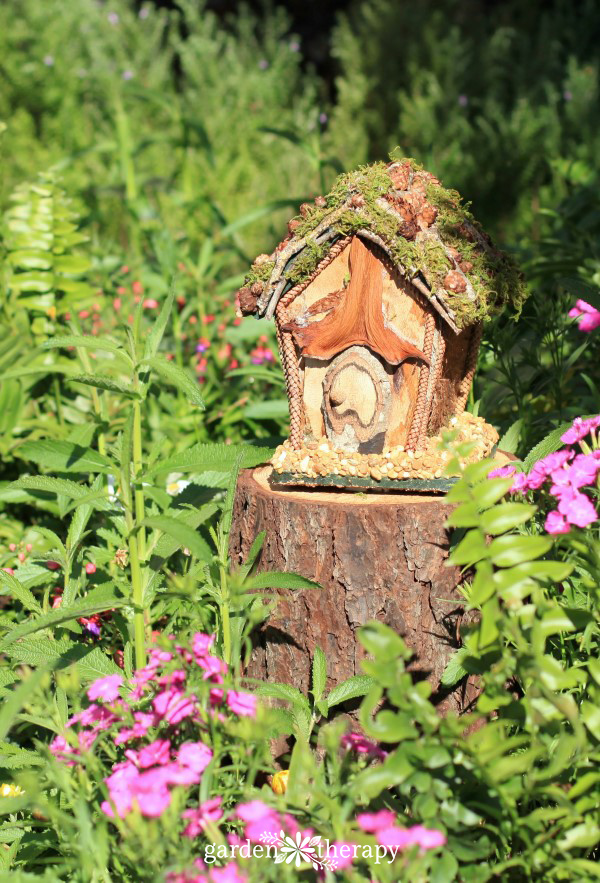 And made to last through sun and rain.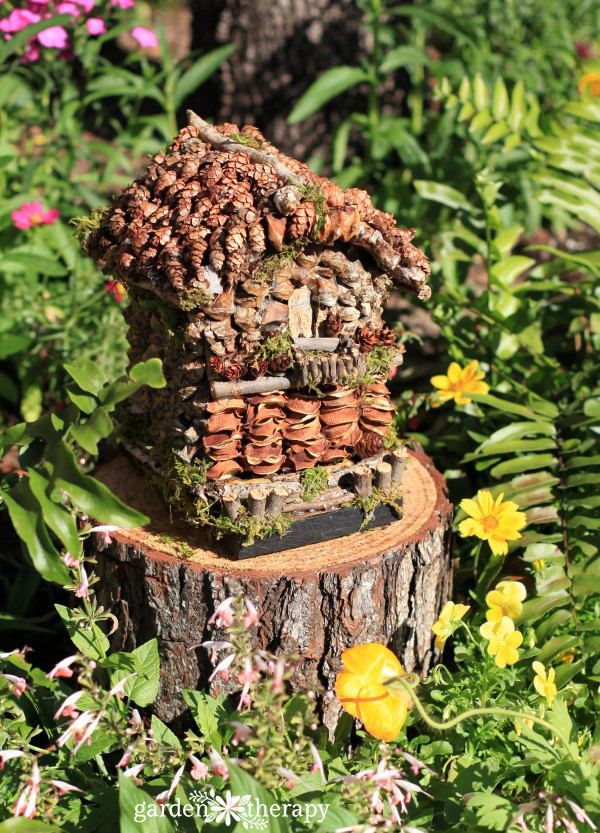 Or one for the birds!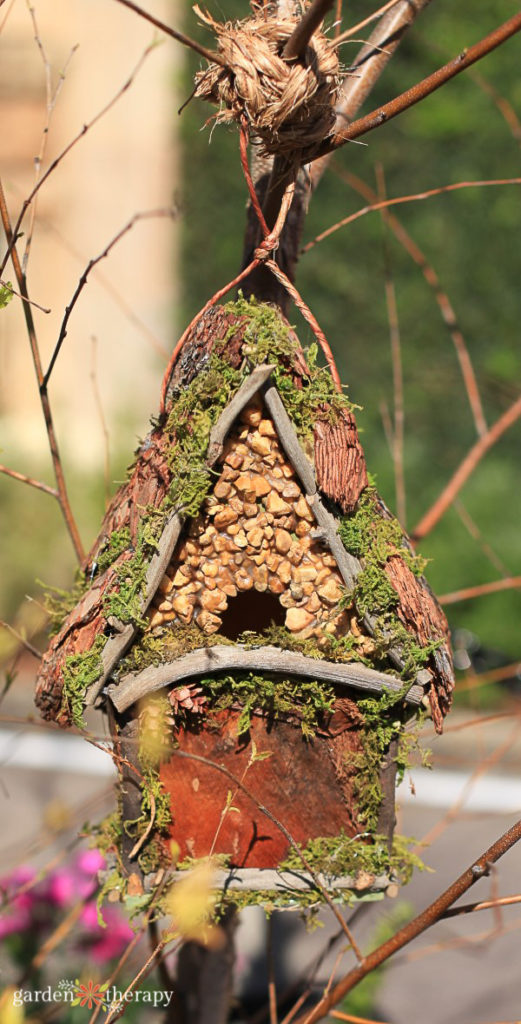 The artists shared a few tips with me on how they make these fairy houses so they last against the elements, but how you decorate for the fairies is completely up to you!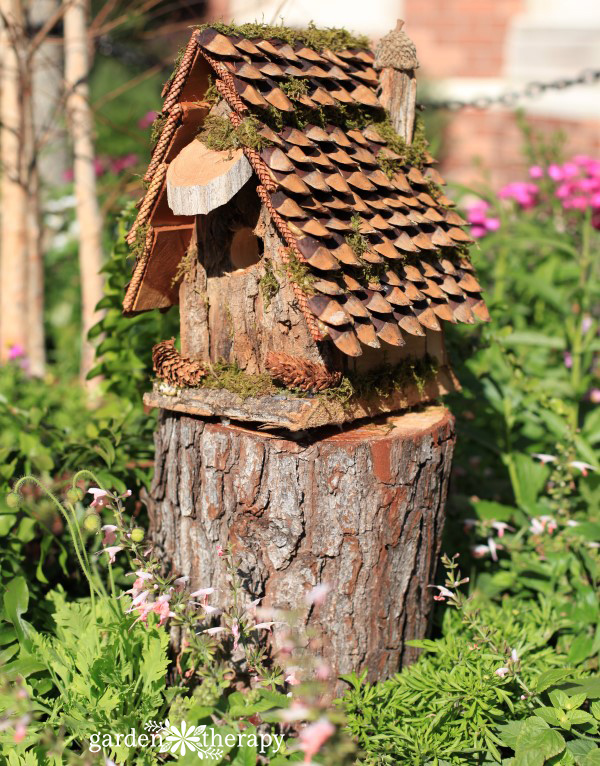 How to Make Foraged Fairy Houses
 Materials
Make it!
You can use a small wood birdhouse as the base structure of the fairy house and use the foraged elements to decorate it. It has the right structure and dimensions already so your time can be spent creating the facade. Most of the supplies are found outdoors and include seed pods, leaves, shells, pebbles, twigs, and mushrooms.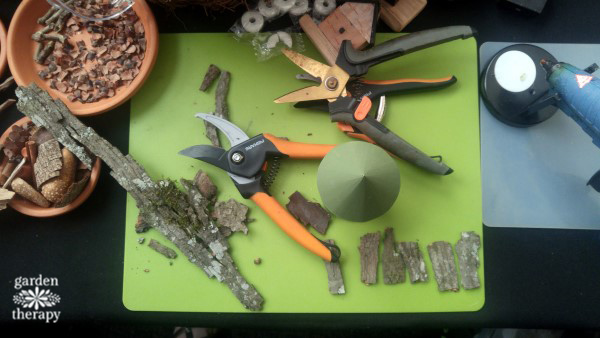 Paint the wood with an outdoor craft paint to seal it. This also helps to hide the base when the shingles and roof are added.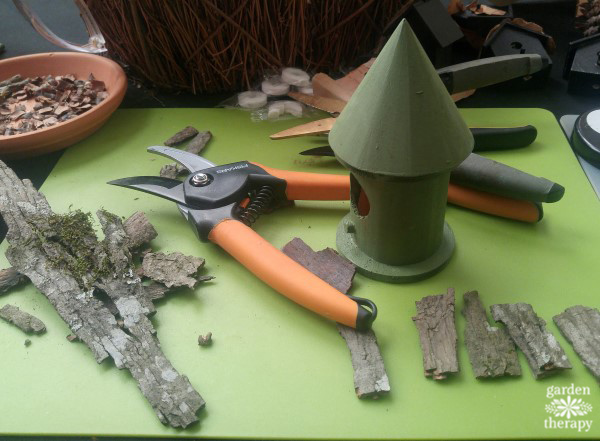 You can also use other found elements, from a metal kettle to a roller skate.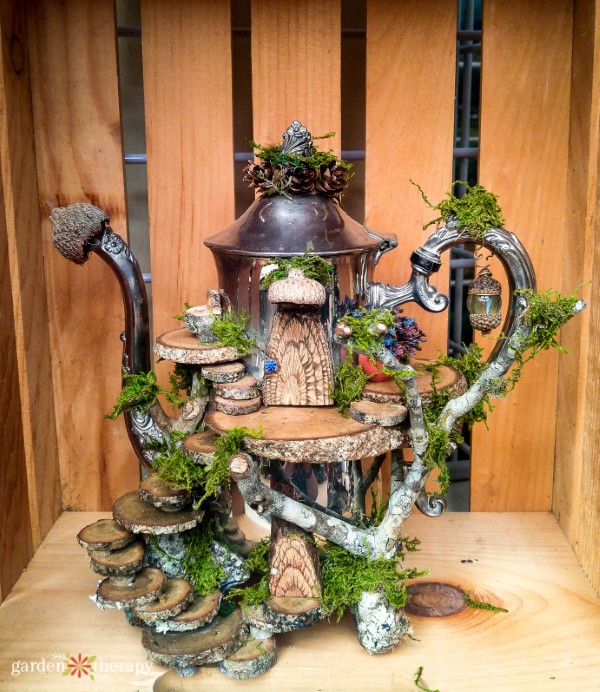 Attach the found and foraged elements to the base using: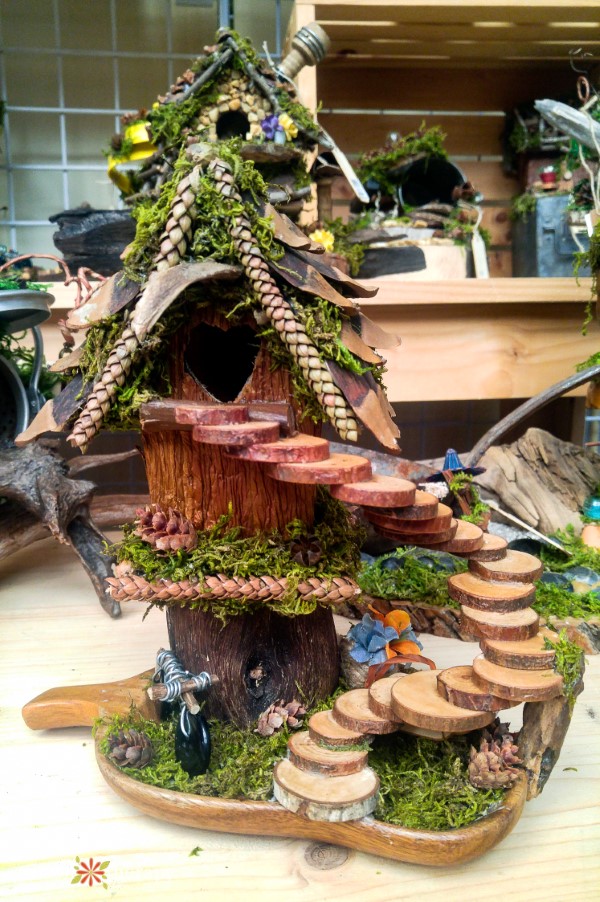 When you have attached all of the elements, seal the entire house with an outdoor spray polyurethane. The Fairy House Ladies swear by Spar Urethane sealer as it doesn't yellow with age.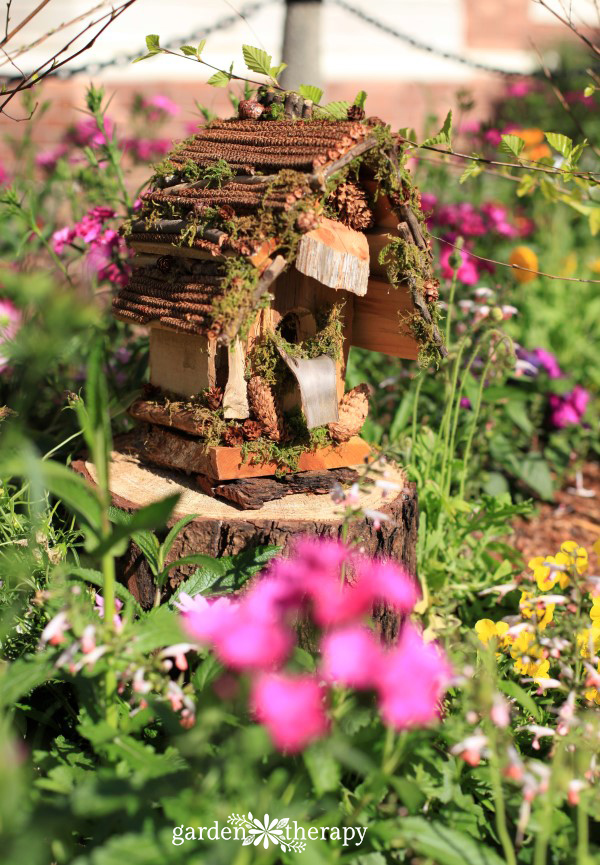 You May Also Like: