If you follow along on Garden Therapy you know that I scrapped the store-bought beauty products and make all of my own natural skincare products. Somehow along the way, I became addicted to foaming hand soap. At first, I thought that I was cheating on my homemade soap bars. All-natural homemade soap is so much better for my skin than store-bought liquid soap. But the foam. Oh, the foam. It's so luxurious!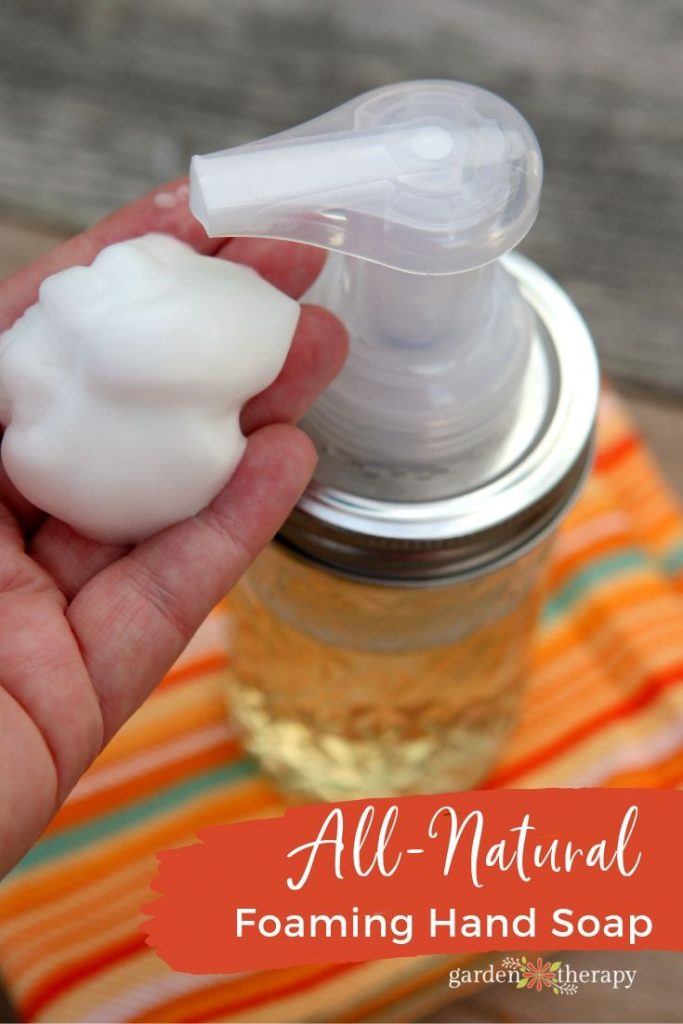 I set upon the task to make a homemade foaming hand soap recipe and came up with some fun and foamy soap that I'm proud to wash with. Of course, I needed a stylish container and pump that I could refill, so I made one from a Mason jar and a foam soap pump from a disposable bottle.
First, I'll show you how to make the Mason jar foaming soap dispenser, then I'll share my basic foaming hand soap recipe.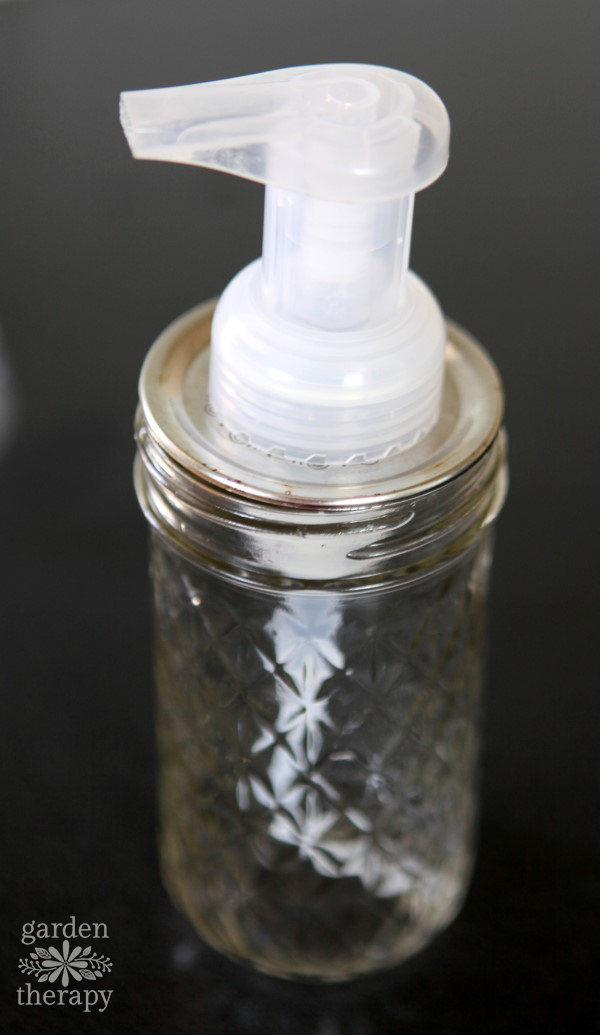 Mason Jar Foaming Soap Dispenser
Materials
Tall, quilted, Mason jar
Snap lid and ring
Hammer and nail
Make it!
First, look for a disposable foaming hand soap bottle. I chose a Method one because I liked the look of it. You only need the nozzle and foaming mechanism, so remove that from the bottle.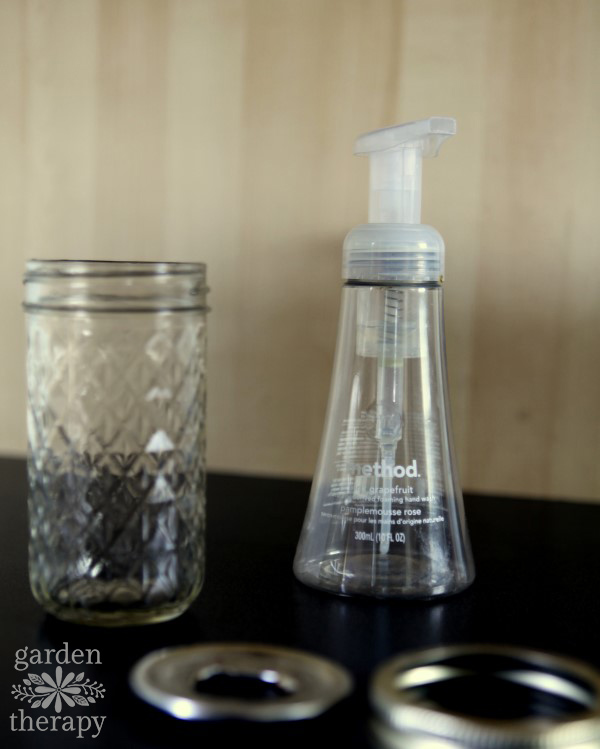 Next, cut a hole in the middle of the snap lid to fit the soap pump into. The easiest way to do this is to use a hammer and nail to pierce a few holes in the center of the snap lid. Then, squeeze the metal snips in to cut out a hole. Cut the hole large enough that the thinner bottom part of the pump fits into the hole, but small enough that the top of the pump sits above it.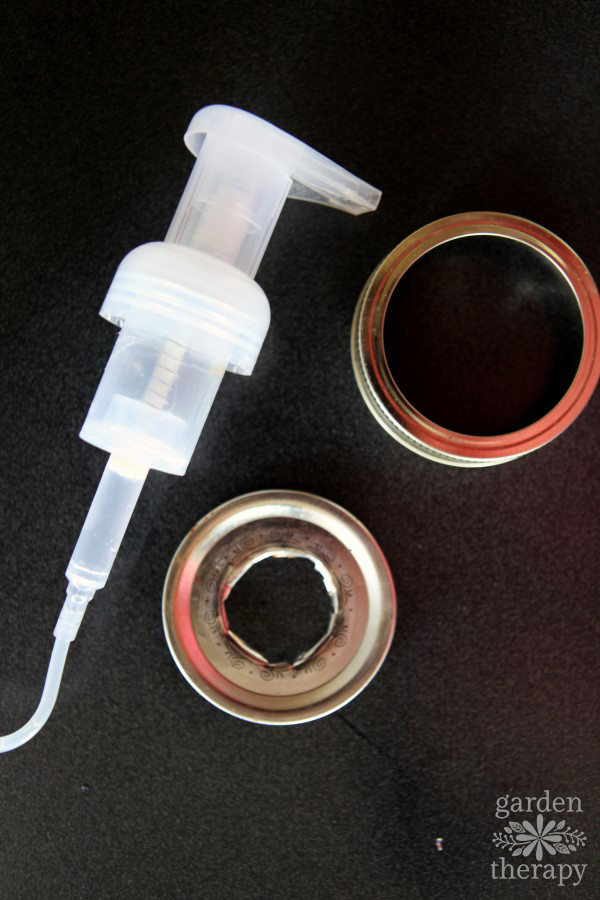 Insert the pump into the snap lid, top the Mason jar, and twist on the ring to see how it fits. Trim the length of the straw to fit if necessary.
Homemade Foaming Hand Soap Recipe
To make a DIY foaming hand soap use this recipe:
60% water
20% prepared liquid soap
20% air
I use this liquid castile soap, which comes concentrated and needs to be diluted. I prepare the castile soap according to the instructions on the package and use that for my 20%. If you like it a bit more creamy, replace 5% of the water with more soap.
If you are using unscented castile soap, add 5-6 drops of essential oils to the recipe for a personalized scent. I like these scents:
lavender and rose in the spring,
lemongrass and sweet orange in the summer,
chai spice in the fall, and
peppermint and vanilla (candy cane) in the winter.
Seasonally scented hand soap that foams up luxuriously AND has all-natural ingredients? Yes please. But, if you are more interested in bar soap, check out these recipes: