I grow herbs in my garden for cooking and for their beauty, but also so I can bring the garden inside and wear it on the outside (on my skin, I mean). Years ago in my efforts to detoxify and live healthier I started making my own skin care products and many of the recipes are here in the Natural Skincare Series. You know what? It's really fun too! Chemistry and craft all in one. Taking herbal concoctions and harvest from the garden to turn into a soothing bath salt or healing salve, is just what the garden therapist ordered…fun for the mind and therapy for the body. I now live free of dry skin and blemishes and feel as good about what I'm wearing on my skin as what I put in my belly.
I have made plenty of my own recipes, but have also been inspired by so many others out there. Here is a round up of the great ones I have found.
Tanya from Lovely Greens is an amazing soap maker and she has shared a 3 part series on soap making on her blog. The photos are beautiful but more importantly the instructions are wonderful. You will have handmade cold-process soap in no time!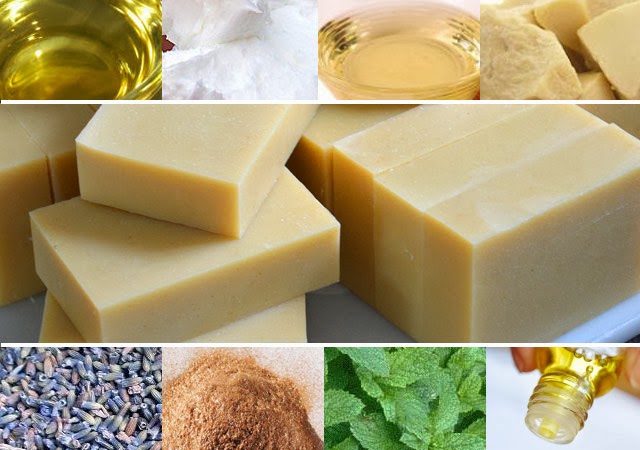 Tanya also makes a lotions to die for like this Wild Rose & Honey Hand Cream.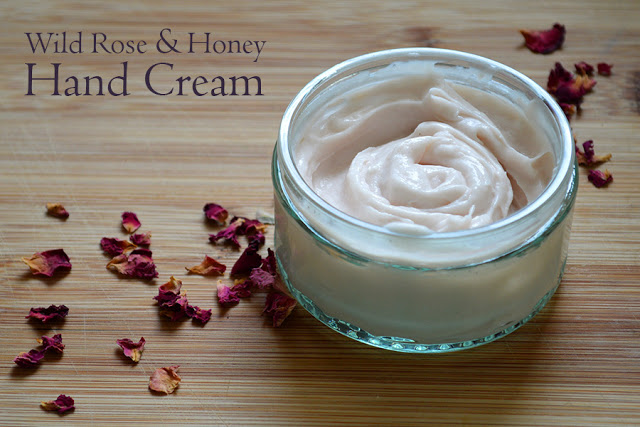 DIY VIDEOS
Judy from Magic Touch and Her Gardens shares her many uses for Coconut Oil which I also often use as a go to moisturizer.
Lynne from Sensible Gardening and Living makes Beeswax  Cream (with Vitamin E and lavender) from her own bees. Envy!!
Carole, The Gardening Cook, shares a DIY for how to make an Apricot Soap on a Rope that would be a fun gift to make.
A Delightful Home has a great recipe for How to Make a Simple Lavender Body Oil.
And I just love all the details on The Mountain Rose Blog on making DIY Herbal Salves.
Here are some from the Garden Therapy Natural Skincare Series: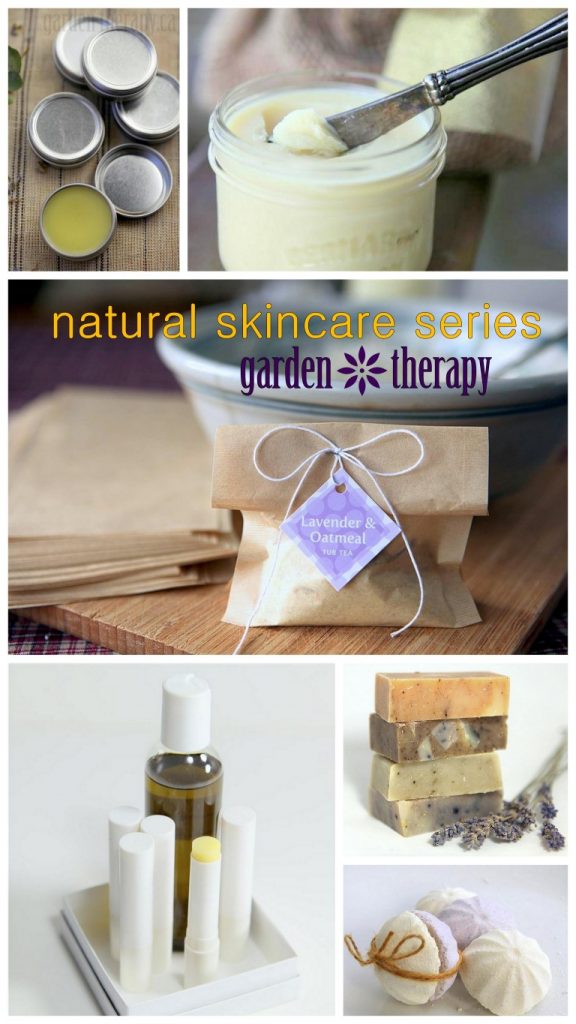 A Healing Cuticle Balm is just the cure for nails that beat up in the garden.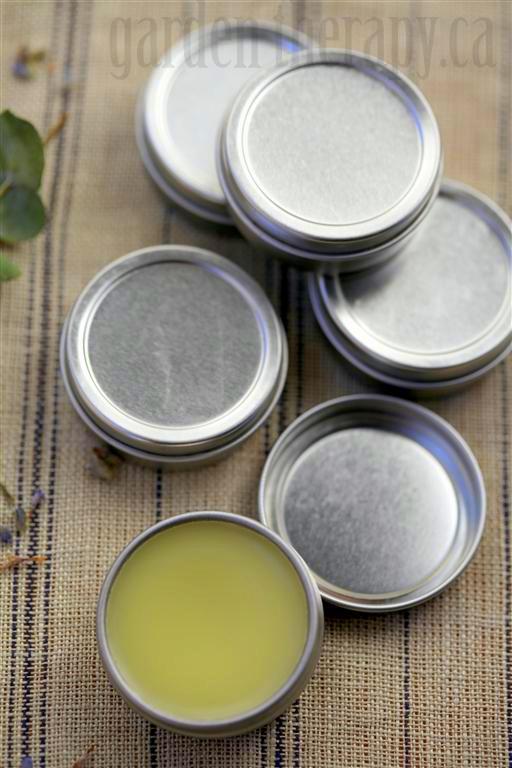 Guest blogger, Michelle Pino, from Skana Spa shared this Avocado Face Mask Recipe.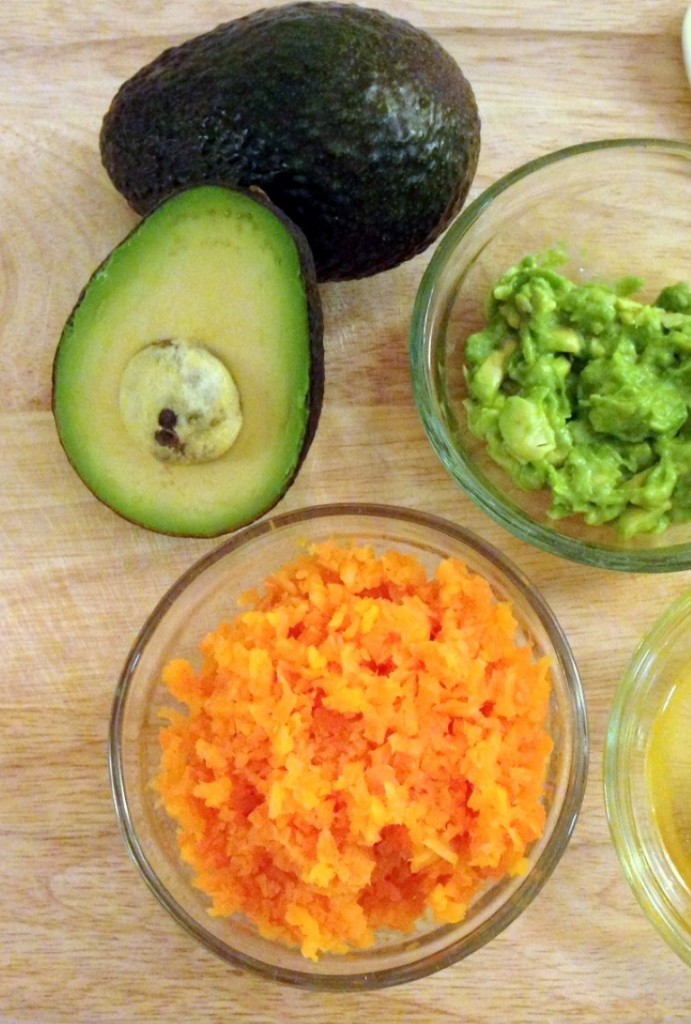 A Green Guide to Natural Beauty has a version of this luxurious Mango Citrus Body Butter.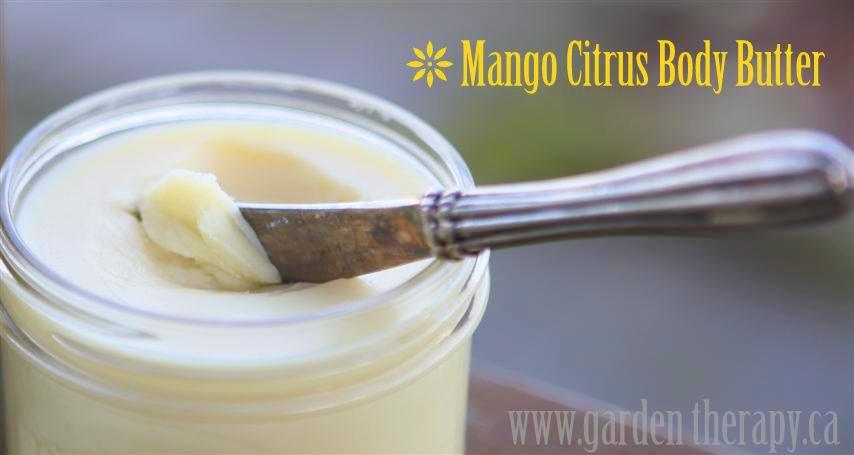 And a Hemp and Honey Lip Balm.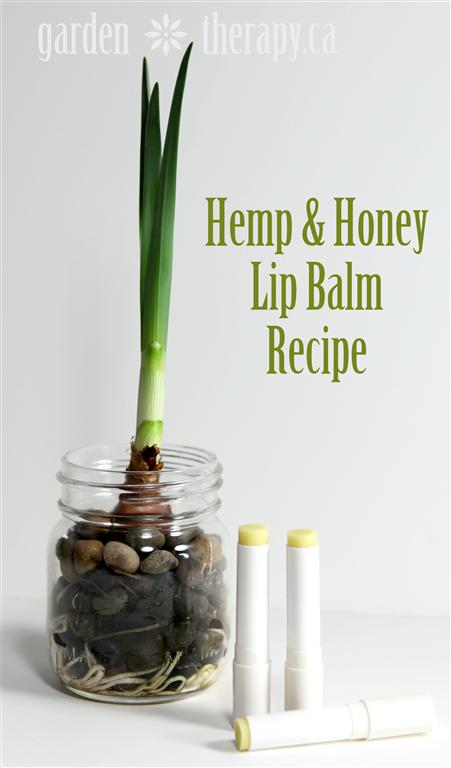 I always have a good stash of DIY Bath Bombs on hand for popping in the tub…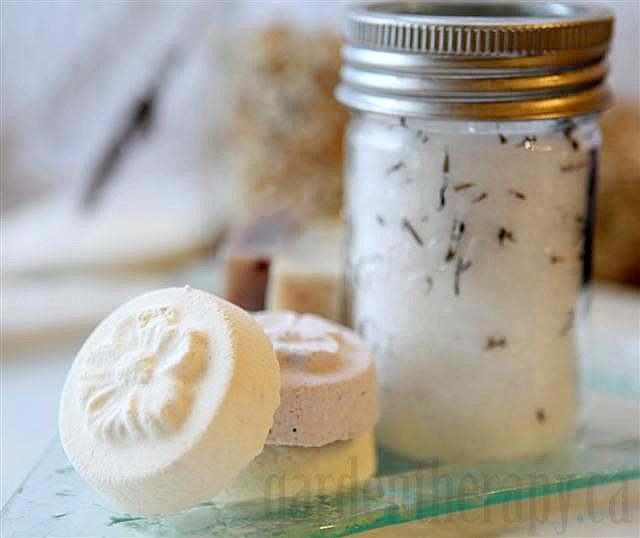 …or some herbal filled tub tea.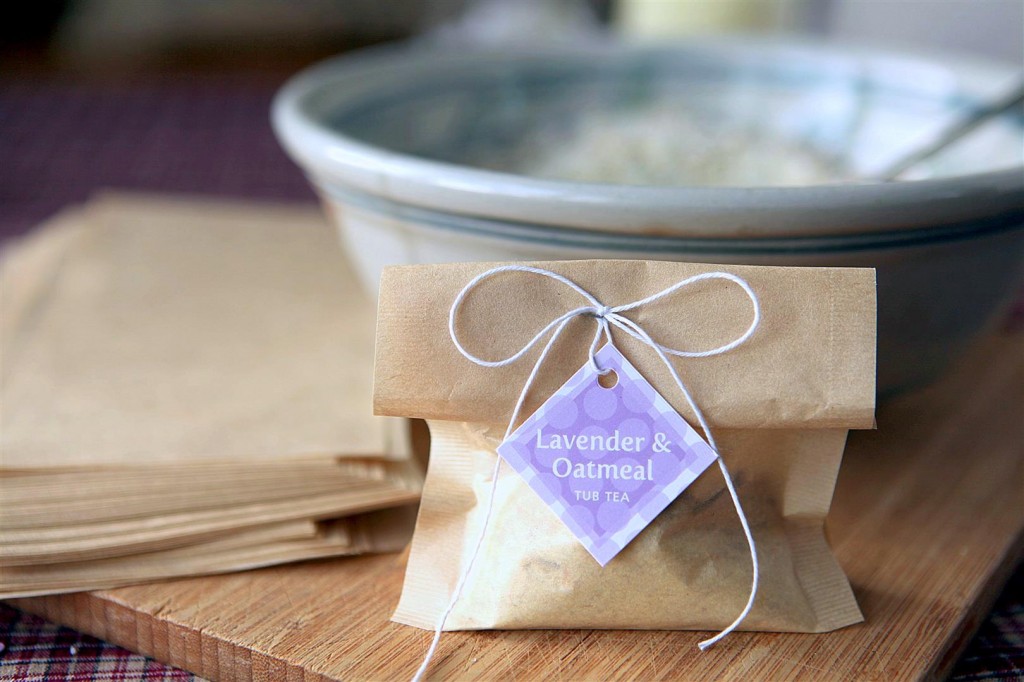 Making homemade bath salts couldn't be easier than adding some lavender from the garden.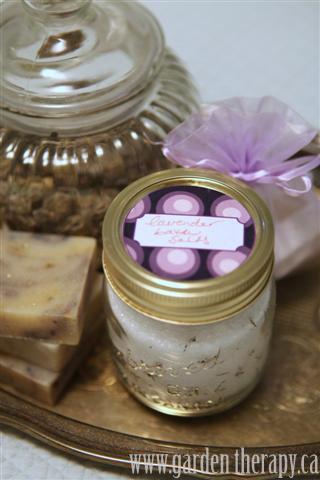 And for those days that your skin needs a pick-me-up, lemongrass/ginger or rosemary/spearmint scented sugar scrubs!