Gardening with children is a very rewarding experience, as long as you can get them out there in the first place! Melinda Myers, the author of Can't Miss Small Space Gardening, joins us today to share her top 7 tips for getting kids into the garden!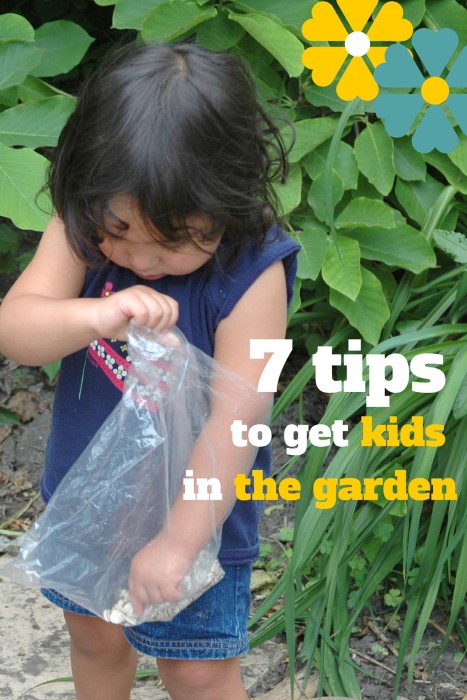 Growing Memories
Keep kids busy as you improve their health and focus with the help of gardening. Research has shown that kids connected to nature and gardens are more focused, suffer less problems with ADHD and score better on tests. Furthermore, girls who are raised in a landscaped environment are more confident.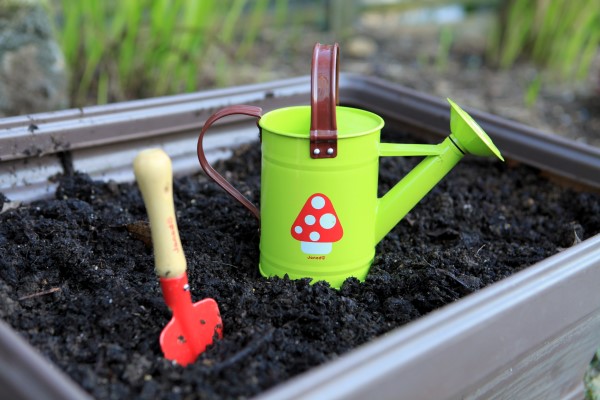 Get your kids into the garden by trying a few of these techniques:
Give them room to grow. Designate a portion of the garden, a container, or other space for children to create their very own garden. If space is really limited allow them to select, plant and grow at least one plant of their own.
Involve them from the start. Let them be a part of the planning process. Have young children cut out pictures from old garden catalogs. Ask them to select pictures of plants they want to grow. Older children can draw their favorites and others may want a bit of graph paper and straight edge. Match the planning strategy to your kids' ability, interest, and talents.
Include lots of color. Michigan State University found color was an important feature in attracting kids to the garden. Be flexible as they may choose and combine colors differently than you would. Keep in mind the goal is to get them involved and develop a love of gardening. The design skills can come later.
Grow a few fun plants. Look for plants with amusing or unusual names. Eyeball plant (Spilanthes oleracea) has unusual yellow flowers with a red center that looks like an olive stuffed with a pimento. Bat face cuphea (Cuphea llavea) is a favorite of kids and hummingbirds. A look at the flowers reveals the source of its common name.
Make it a game. Weeds are part of gardening. Have a weed-pulling contest to see who can pull the most weeds in a given time. Points off for desirable plants that end up in the weed basket.
Expend energy while managing pests: Use the Pluck, Drop and Stomp method employed by the kids at the Royal Botanical Gardens in Hamilton, Ontario. The kids learn to identify the bad bugs then pick them off the plants, drop them on the ground and stomp them.
Raise the bed to keep tiny feet off the plants. Raising the garden or using an edge of wood, stones, or pavers can help define the garden space. This physical delineation between path and plants will remind excited young gardeners to keep their feet out of the garden.
Employ one or more of these gardening strategies and you'll grow great memories along with tasty vegetables and colorful flowers.
Reprinted with permission from Small Space Gardening by Melinda Myers © 2006. Published by Cool Springs Press. Photography courtesy of Cool Springs Press.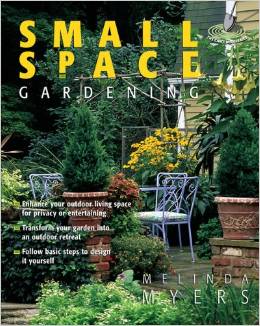 Grab a copy of Melinda's book, Can't Miss Small Space Gardening. It's the perfect book for gardeners with small lots, or those desiring an intimate garden within a larger landscape.