Mint is one of the most commonly grown garden herbs because it thrives and is super low maintenance (in fact, you have to be careful that it doesn't take over the whole garden) and has so many uses. Mint makes a delicious, healing tea, brightens up both sweet and savory dishes, and is a great addition to many natural beauty recipes (such as this pampering peppermint foot scrub).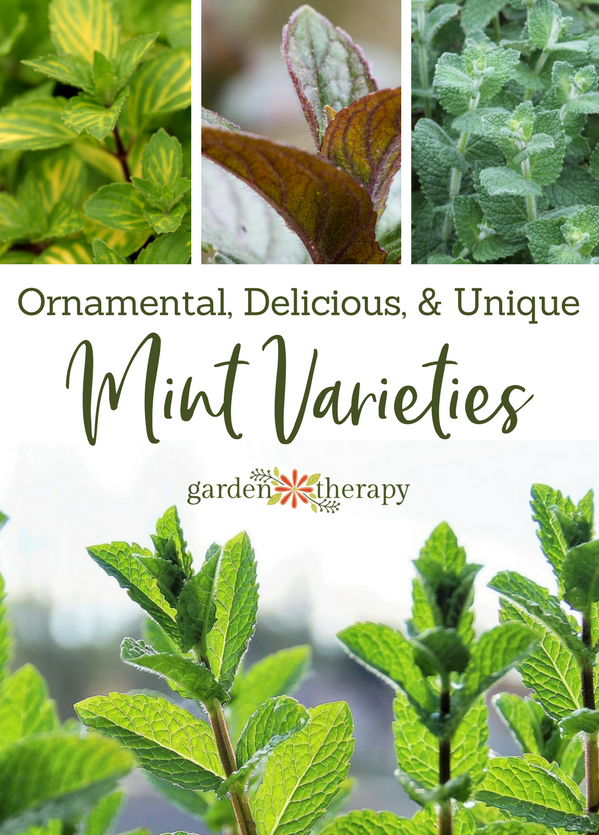 Its fragrance is refreshing and energizing, but the herb can also be used to promote relaxation and help you wind down at the end of the day. All that, plus there are a ton of different types of mint with different delicious fragrances and flavors, some of which double as gorgeous garden ornamentals. Step up your mint game this season with these unique varieties.
Mint has always been prized for its appealing fragrance. The name "mint" comes from the ancient Greek myth of a nymph named Minthe who was transformed into a low-growing plant and trod on by passersby. Minthe's lover was unable to transform her back into her true form, but he imbued the plant with a heavenly aroma so that her beauty could live on that way.
It is no wonder that mint was given this legendary story to celebrate its delightful fragrance, as the aroma and flavor of mint has enchanted people throughout history. Nowadays, we have so many mint varieties to choose from that there are bound to be several kinds that appeal to everyone's personal tastes. Here are some of my favorite types of mint and what they taste like.
Mentha x gracilis syn. Mentha x gentilis (Ginger Mint)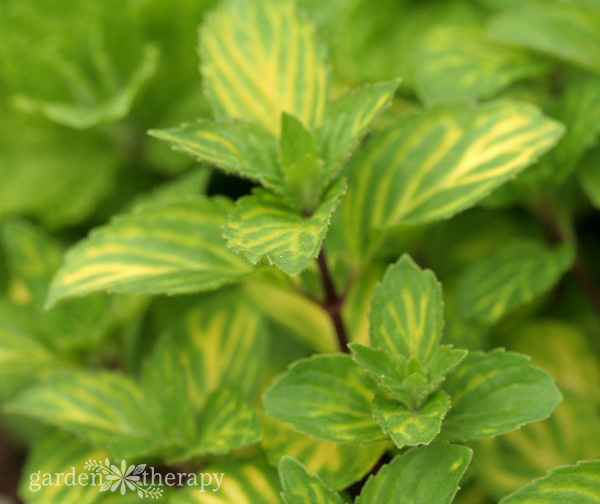 If you want a mint plant that is as ornamental as it is tasty, this is the variety to choose. The leaves are deep green with bright yellow variegation and it produces small, pretty blooms in a pale lavender hue. The leaves have a slight ginger taste and are very aromatic, making a wonderful addition to culinary creations.
Mentha x piperita (Peppermint)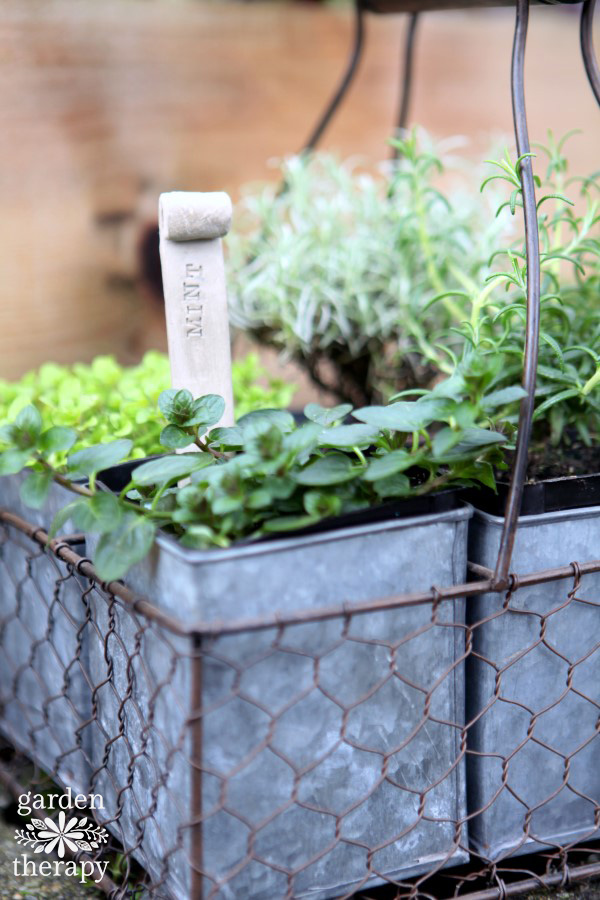 The most common variety of mint in home gardens, peppermint is the type of mint that is used most often as a culinary herb, especially to flavor sweet treats like mint candies. Peppermint is the best mint to brew a mug of comforting tea that works to soothe a sore throat, help stomach aches, and promote more restful sleep if imbibed just before bed time.
Mentha x piperita 'Chocolate' (Chocolate Mint)

Chocolate lovers rejoice! This mint variety has a scrumptious chocolatey flavor, which makes a delicious tea. It's also a wonderful garnish for dessert and goes great with vanilla ice cream. The plant looks lovely in the garden as well because it has bright green leaves that contrast attractively with its deep brown stems.
Mentha spicata (Spearmint)

Another very common mint variety, spearmint tastes similar to peppermint but less intense, with a fresh, somewhat sweet taste. Use it in any recipes where you would otherwise use peppermint for a lighter, sweeter flavor.
Mentha suaveolens (Apple Mint)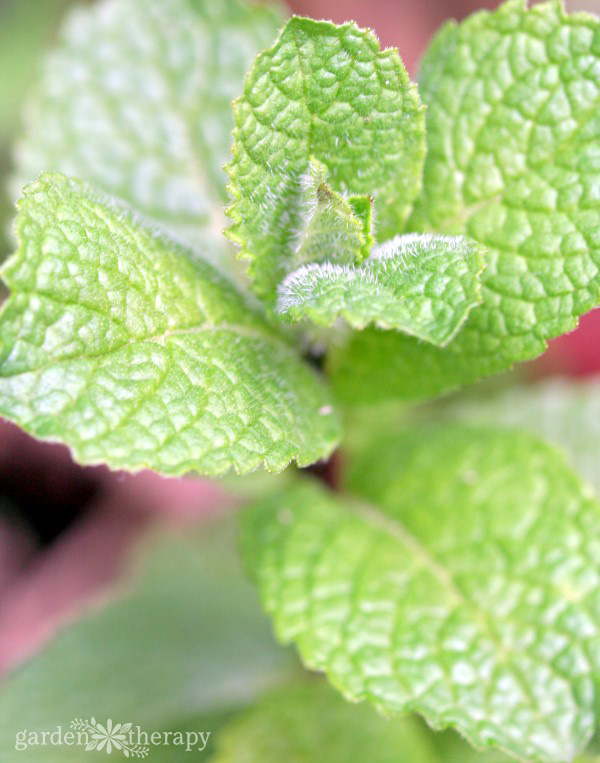 Apple mint's flavor is fruity and sweet, with the usual bright zing of mint. It makes a great addition to desserts, or crush up a few leaves and add them to your favorite iced tea, lemonade, or summer cocktail for a refreshing beverage. Apple mint is also a unique looking plant, with blue-green leaves and fuzzy stems which have earned it the nickname "woolly mint."
Mentha suaveolens 'Variegata' (Pineapple Mint)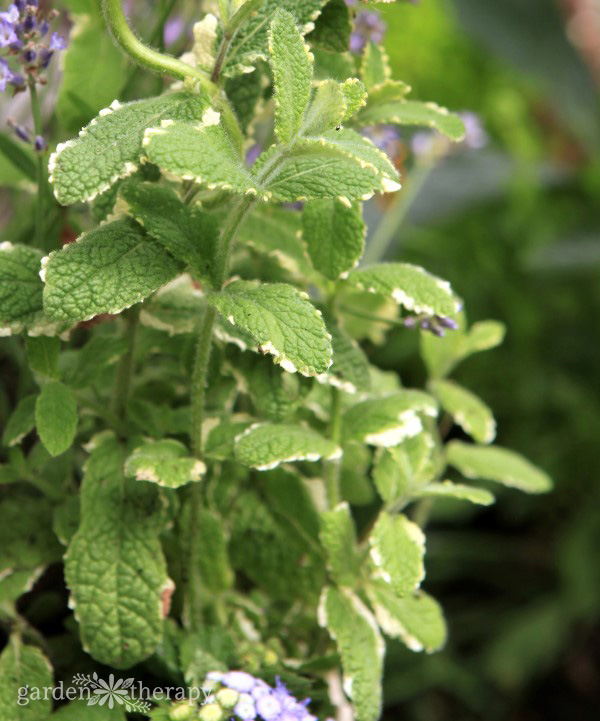 Pineapple mint looks pretty growing in the garden because it has variegated leaves with ruffled edges, and its sweet, fruity taste makes it a favorite for culinary use as well. It adds a tropical flavor to whatever you add it to, and makes a great garnish for desserts, spicy dishes such as salsa or curry, or add a sprig to your favorite summer cocktail.
Hooray for Herbs! Check out these posts: