Who doesn't love to get a beautiful bouquet of blooms or gaze upon a field of wildflowers? A flower's main purpose is to be pretty; they need to attract pollinators in order to produce seeds. Not only do they beautify your garden, they can also add aesthetics and exotic flavors to your meals.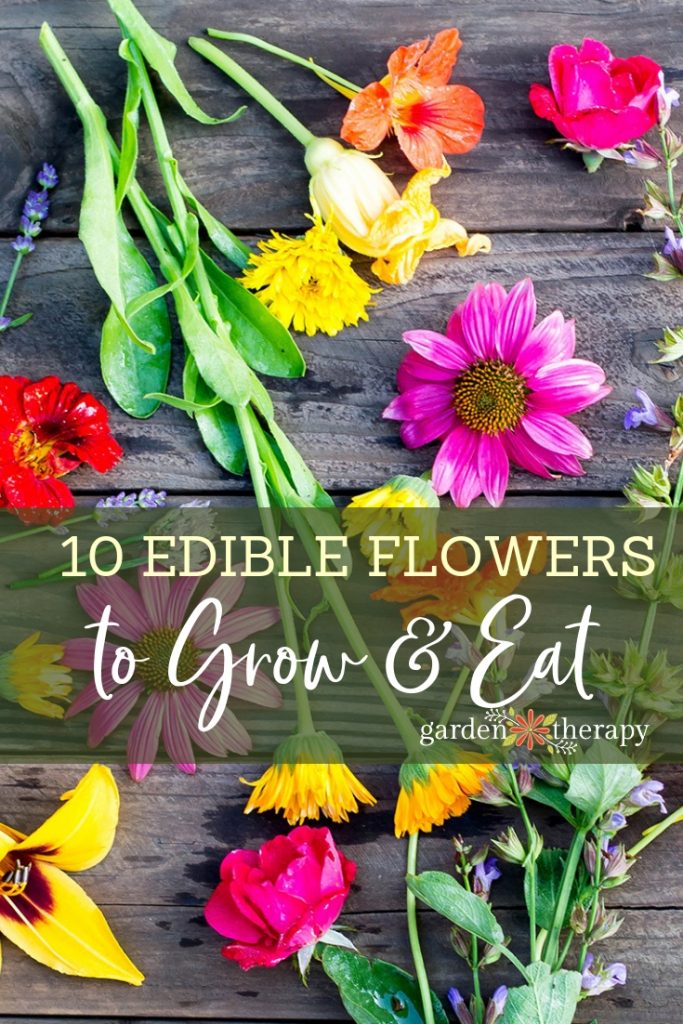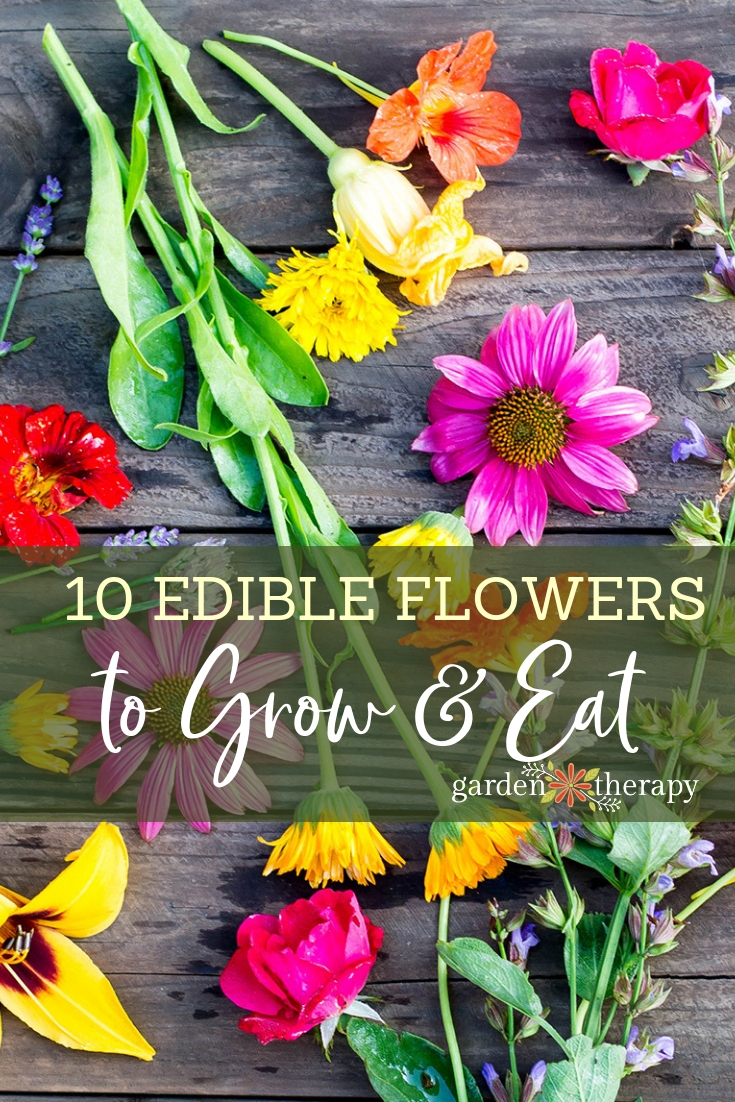 Yes, I did say flavors! There are many garden flowers you can eat. However, before you consume just any flower, take heed of these guidelines:
Eat flowers only when you are positive that they are edible. Some flowers look VERY similar. Be sure to have a positive ID first.
Only eat flowers that were grown organically. Many plants you purchase from retailers have been sprayed with pesticides.
Thoroughly wash all flowers before you consume them.
For most flowers, only consume the petals.
If in doubt that the flower is edible, skip it.
These are my 10 favorite edible flowers you can grow in your garden.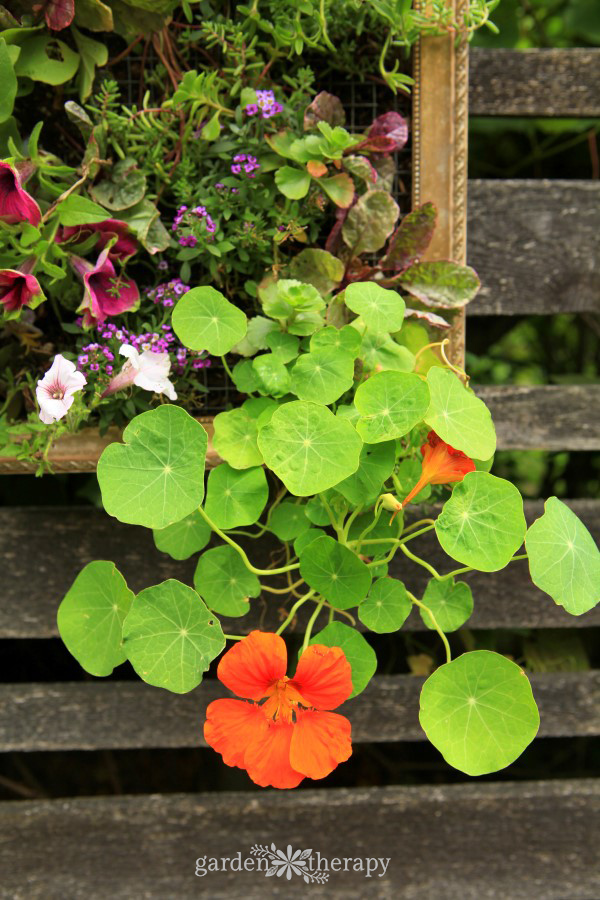 Nasturtiums
This is a popular edible flower that takes well to containers. Nasturtiums are available in trailing or upright varieties and their color range is reminiscent of a brilliant sunset (think oranges, reds, and yellows). All parts of a nasturtium are edible: petals, leaves, and seeds. They have a peppery, spicy flavor; a cross between watercress and a radish.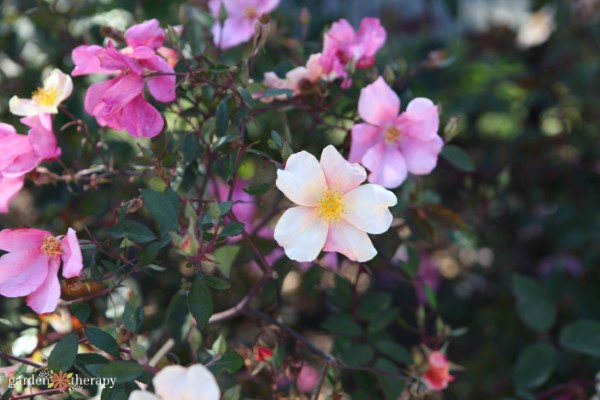 Roses
The quintessential flower of love, roses offers a sweet flavor with a slight spice. The intensity of flavor will depend on type, color, and soil conditions. The darker the petals, the more pronounced the flavor. All roses are edible, but before consuming, remove the bitter white portion of the petals.
Related: Rose Hips: the Hippest Fruit (with Amazing Health Benefits!)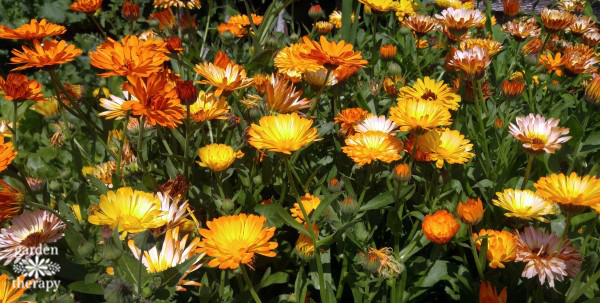 Calendula
Also known as "poor man's saffron," calendula flavor ranges from spicy to bitter and tangy to peppery. This flower is also a skin-healing powerhouse. Calendula's color can vary greatly in a diverse range of yellows and oranges and the petals add a yellow tint to food and a saffron-like flavor, hence its nickname.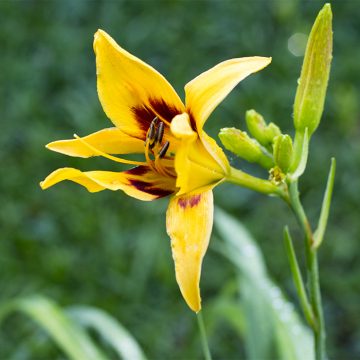 Daylily
This tough ornamental is a favorite in landscapes because it is a prolific and ornamental bloomer. Daylilies come in numerous shades of yellow, red, orange, purple and white. They have a mild vegetable flavor similar to asparagus. Remove the bitter white base of the bloom before you eat them. Also please be sure that you are tasting a daylily (hemerocallis), as other lilies can be toxic and can make you quite sick.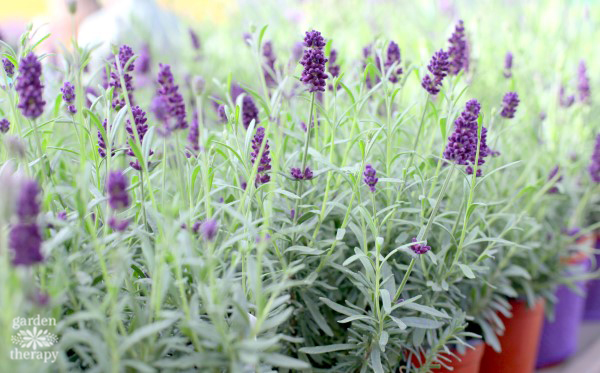 Lavender
I'm sure you are familiar with the soothing properties of lavender's scent. The flowers of this popular herb are used for a multitude of beauty products, many of which you can find here. Like all herb flowers, lavender blooms are edible. They have a distinctive floral taste with a hint of rosemary/mint combo. Use sparingly in sweet dishes; a little goes a long way.
Related: 18 Soothing Ways to Use Lavender at Home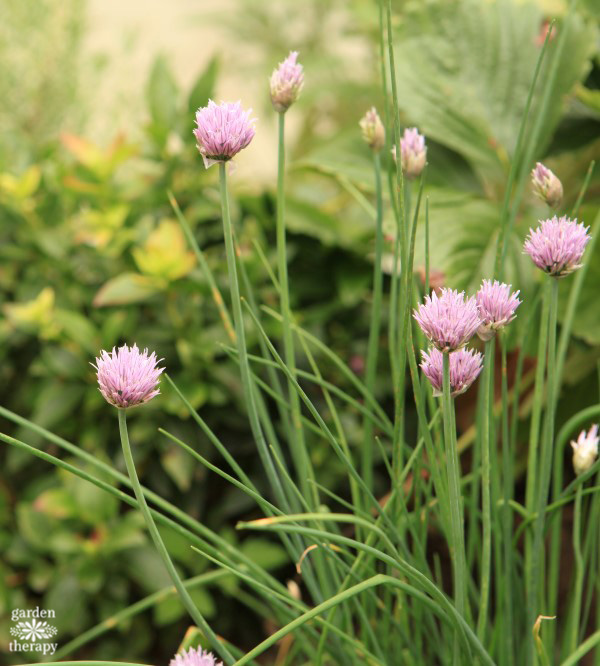 Chive
All allium (onion family) blossoms are edible. Their flavor is typically milder than the foliage. Chive blooms have a delicious onion essence and pretty little purple petals. Harvest the blooms along with the foliage and add to salads and vinaigrettes.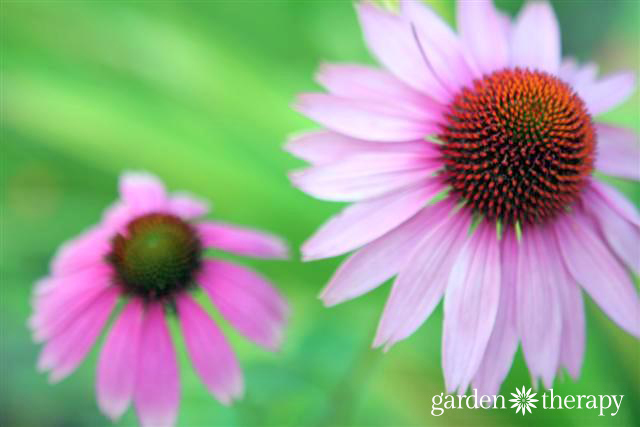 Echinacea
Commonly known as coneflower, echinacea is a well-known medicinal herb. Its powerful healing properties have made this herbaceous plant a popular home remedy for colds. Although the most of its power is in the roots and seed head, the petals are edible and will add a colorful splash to your dishes with the added benefit of its healing properties.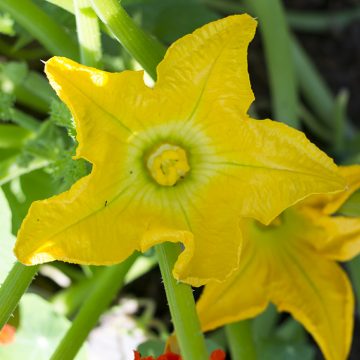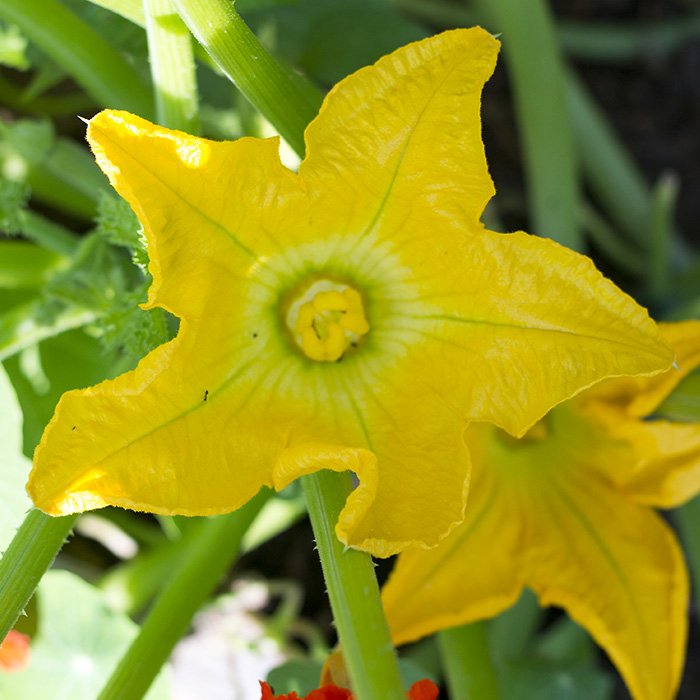 Squash Blossoms
The blooms of all types of squash are edible, but the most popular ones come from the male flower of the zucchini and crookneck squash. The blooms have a mild squash taste and can be eaten raw in a salad or stuffed with ricotta and batter fried.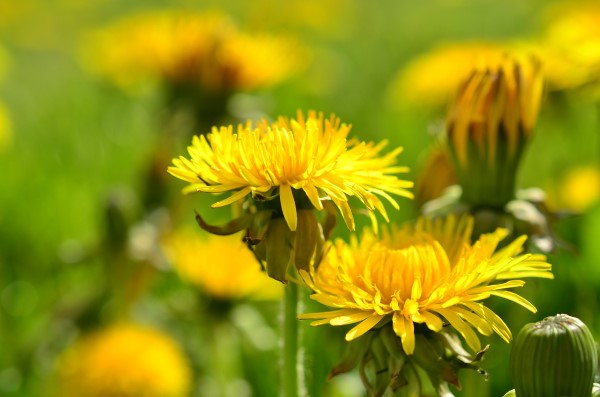 Dandelion
The bane of perfect, green lawns is the humble dandelion. Nonetheless, the tenacious weed is entirely edible. The blooms taste the sweetest when picked young; they offer a honey-like flavor. Avoid mature blooms, as they tend to be bitter.
Read more: The Surprising Superfood From Your Backyard: Dandelions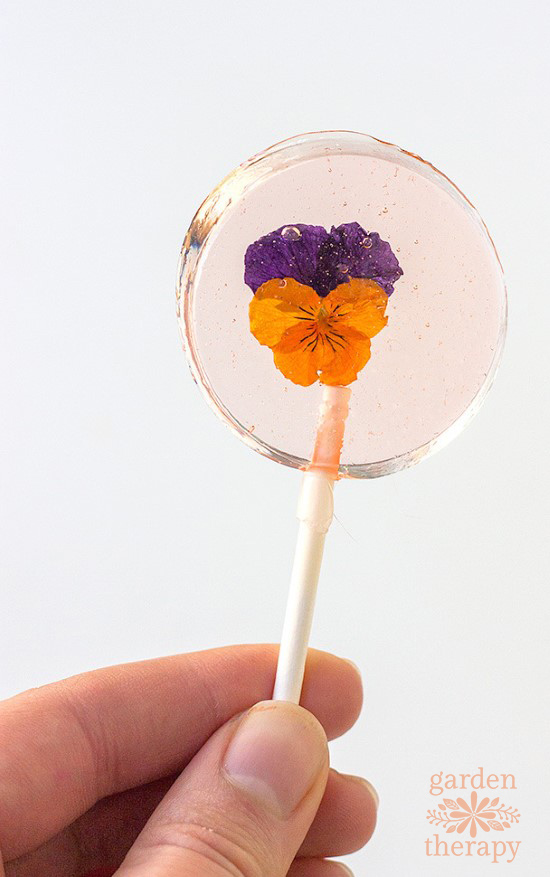 Viola (Pansy, Viola, & Violets)
These cool-weather favorites add brightness to planters, lollipops, ice cubes, AND cupcakes! They have a sweet, grassy/green flavor. Violas come in a plethora of color ranges, which makes them a fun flower to use to decorate cakes and as garnishes.
This list is just the tip of the iceberg of edible flowers. Remember to do your research before you eat any flower. Also, just because you can eat them doesn't mean you should. Sometimes consuming vast amounts of blooms will not sit too kindly in your digestive tract. The Garden Therapy Edible Flower Seed Collection is filled with delicious flowers that you know will be beautiful, prolific, and tasty. Get the kit here.