Please welcome Kyra Bussanich, who started her own gluten-free bake shop years before her amazing, gluten-free desserts garnered her top spot as the two-time winner of the Food Networks Cupcake Wars and the only gluten-free competitor. Today we are overjoyed that Kyra has joined us to share this yummy gluten-free apple crisp recipe from her cookbook, Sweet Cravings: 50 Seductive Desserts for a Gluten-Free Lifestyle (Ten Speed Press, © 2013).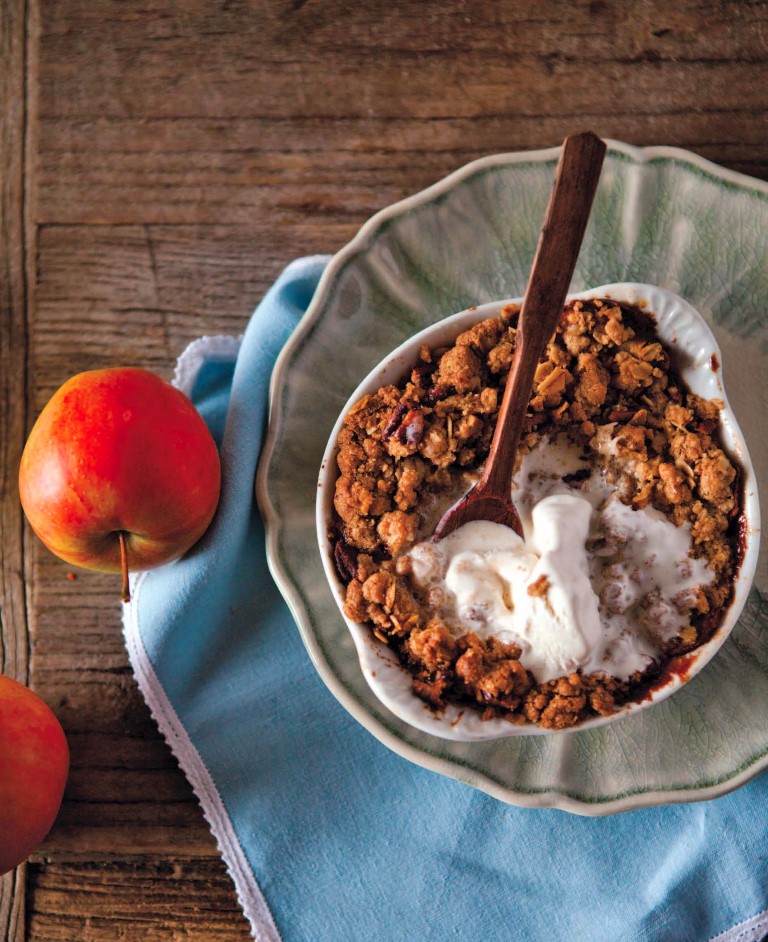 When we were first on our own, my friend Kim and I often went back and forth to each other's apartment for dinner. She would always make the most delicious apple crisp for dessert. This is a gluten-free variation of her recipe.
How to Make Gluten-Free Apple Crisp
Feel free to assemble the apple filling up to 2 days in advance and keep it chilled until you're ready to bake it. Don't make the topping ahead of time, though, unless you plan to freeze the whole thing unbaked; the millet flour and butter combination start tasting faintly Parmesany if combined but left unfrozen for more than 2 hours. Makes about 8 servings.
Ingredients:
6 large / 906 g tart apples (Pippin or Granny Smith)
1/3 cup / 76 g sugar, or 1/4 cup / 76 g maple syrup
2 tablespoons / 16 g tapioca starch
1 tablespoon / 7.8 g ground cinnamon
1/2 teaspoon / 1.1 g Chinese five-spice powder
1/2 teaspoon / .9 g ground ginger
Generous pinch / 3.6 g salt
3 tablespoons / 42 g cold butter
Topping
Preheat the oven to 350°F.
Peel, core, and slice the apples into 1/4- inch slices. Put the apple slices into a large bowl and sprinkle the sugar over the top. Add the tapioca starch, cinnamon, five-spice, ginger, and salt and toss together to evenly coat the apple slices. Pour into a 9 by 13-inch baking pan, dot the top with pieces of the butter, and set aside.
To make the topping, combine the flours, tapioca starch, brown sugar, cinnamon, salt, five-spice, and ginger in a mixing bowl. In a stand mixer with a paddle attachment, mix in the butter until it is uniformly incorporated into the flour mixture. Stir in the oats and pecans.
Crumble the oat topping evenly over the apples. Bake until the topping is golden brown and set and the apples are warm and bubbly, 55 to 60 minutes.
You can prepare everything ahead of time. Refrigerate the apple filling and keep the topping frozen until ready to assemble and bake. Don't refrigerate the unbaked topping overnight, as the millet flour will interact with the butter and taste and smell cheesy when it's baked.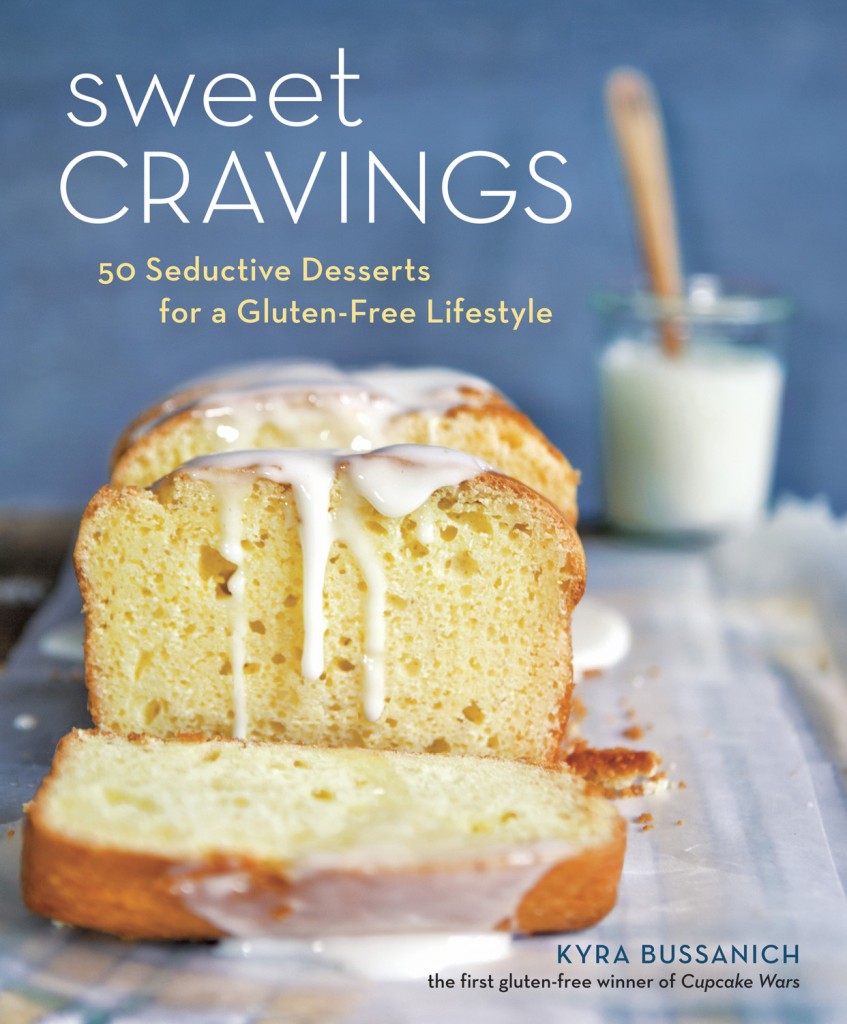 Reprinted with permission from Sweet Cravings: 50 Seductive Desserts for a Gluten-Free Lifestyle by Kyra Bussanich (Ten Speed Press, © 2013). Photo Credit: Leela Cyd.
More Fall Comfort Foods To Make Today: