It's around this time, when the vegetable garden is asleep for the year, that I depend on herbs for fresh flavors. I grow such an abundance that no matter how much I freeze and dry, I am always left with a whole bunch to give away. This year I thought of sharing herbs in a new way: flavored herb-infused vinegar. Now my friends and family will have a bottle of my homegrown herbs to last them until next year when the garden becomes lush and fruitful again.

It's best to make your initial infusion in a large Mason jar and then strain out the herbs when pouring into a sterilized vinegar bottle. The herbs will start to flavor the vinegar in just 24 hours, but it will become more prominent after a few weeks. Let your sense of taste be your guide when determining if it is ready or not.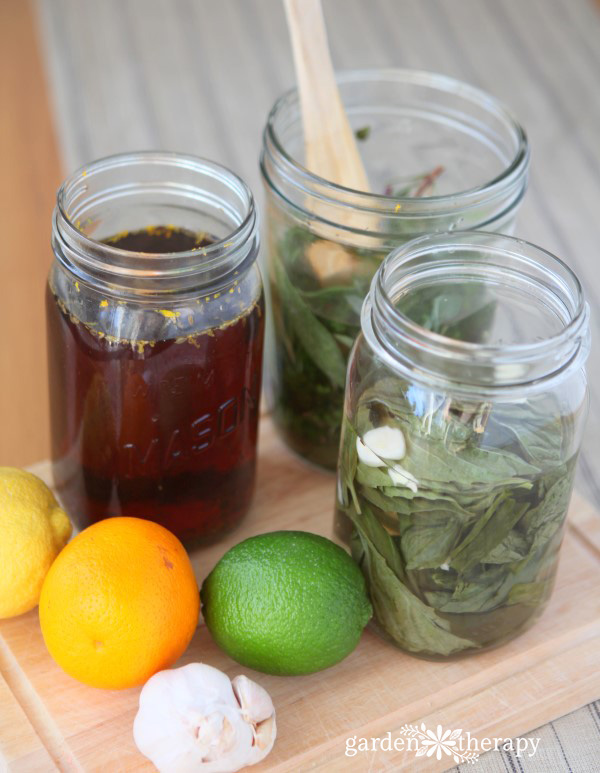 Feel free to add a few herbs to the bottles to give it that homemade look, but they are best strained out after a month or so to prevent spoiling. However, once infused vinegar starts getting used as salad dressing and bread dip, I'm sure it won't last that long!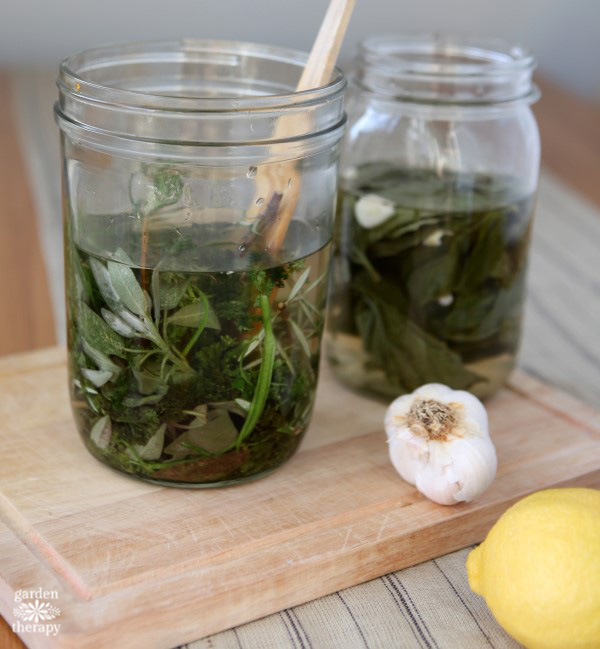 You can pack really any herb that you want into the infusion. Some of the combinations that I love are: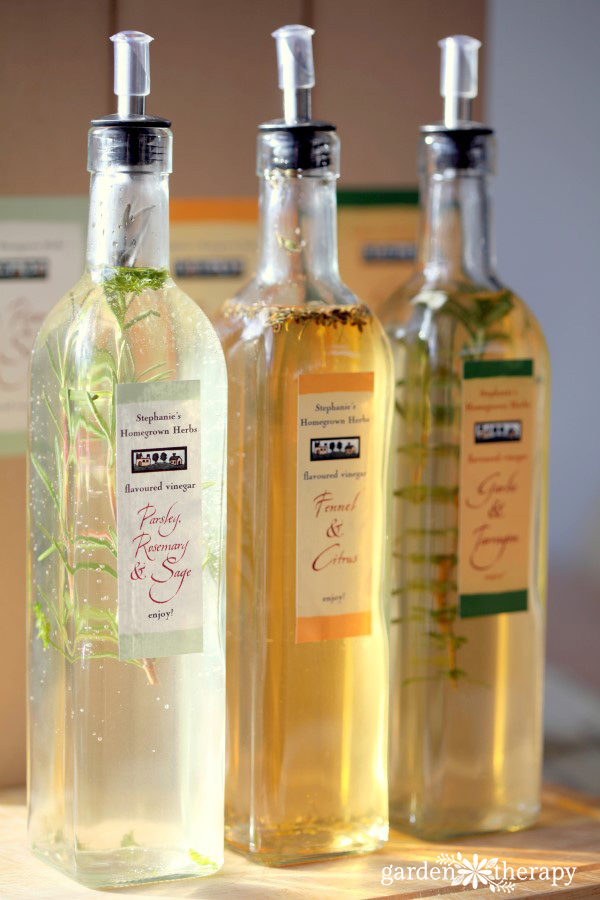 Parsley, Rosemary, & Sage Infused Vinegar
Pack a handful of parsley, rosemary, & sage in a jar with ½ rice vinegar and ½ white wine vinegar for a rich flavored vinegar that's a bit sweet and perfect for Thanksgiving dinner.
Fennel & Citrus Infused Vinegar
Add fresh fennel or crushed fennel seeds with the zest of one lemon, lime, and orange to apple cider vinegar. This bright and fruity combination pairs well with a spinach salad filled with mandarin slices and toasted almonds.
Tarragon & Garlic Infused Vinegar
Fresh tarragon sprigs and garlic cloves are all that is needed to make this fine vinegar usually reserved for gourmet grocery store shelves. Use a delicate white wine vinegar to ensure the sweet but earthy tarragon flavor has a chance to shine.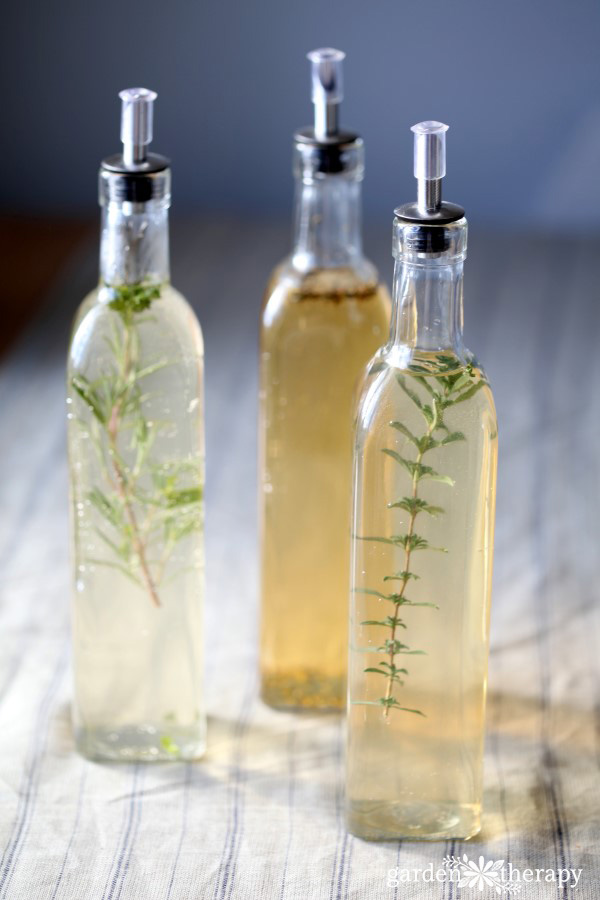 Love herbs? You might like these posts: