If you love using a witch hazel toner to freshen up you face, soothe razor burns and rashes, and cool down inflammation, you will love being able to make your own. I was first introduced to witch hazel as a stunning, winter-flowering garden ornamental but this is truly a very magical tree. It's common name has a few proposed backstories (the trees look like witches; from the Old English "wych" meany "to bend"; or derived from it's use as a tool of water witching), but no matter how it got the moniker, the branches hold the key to an elixir that can be used to make skin feel wonderful.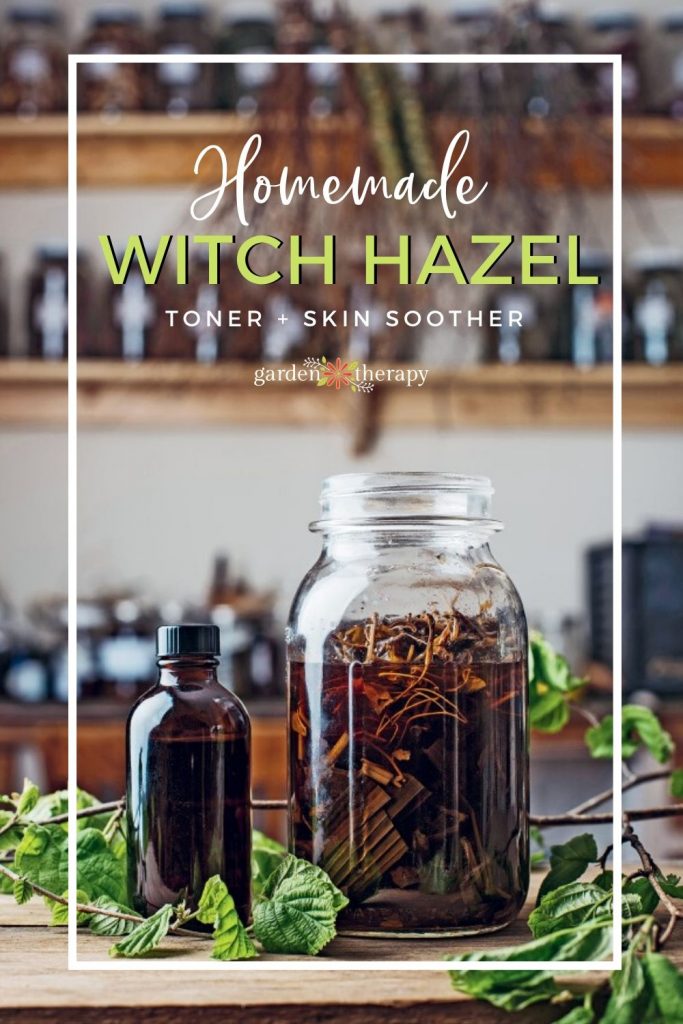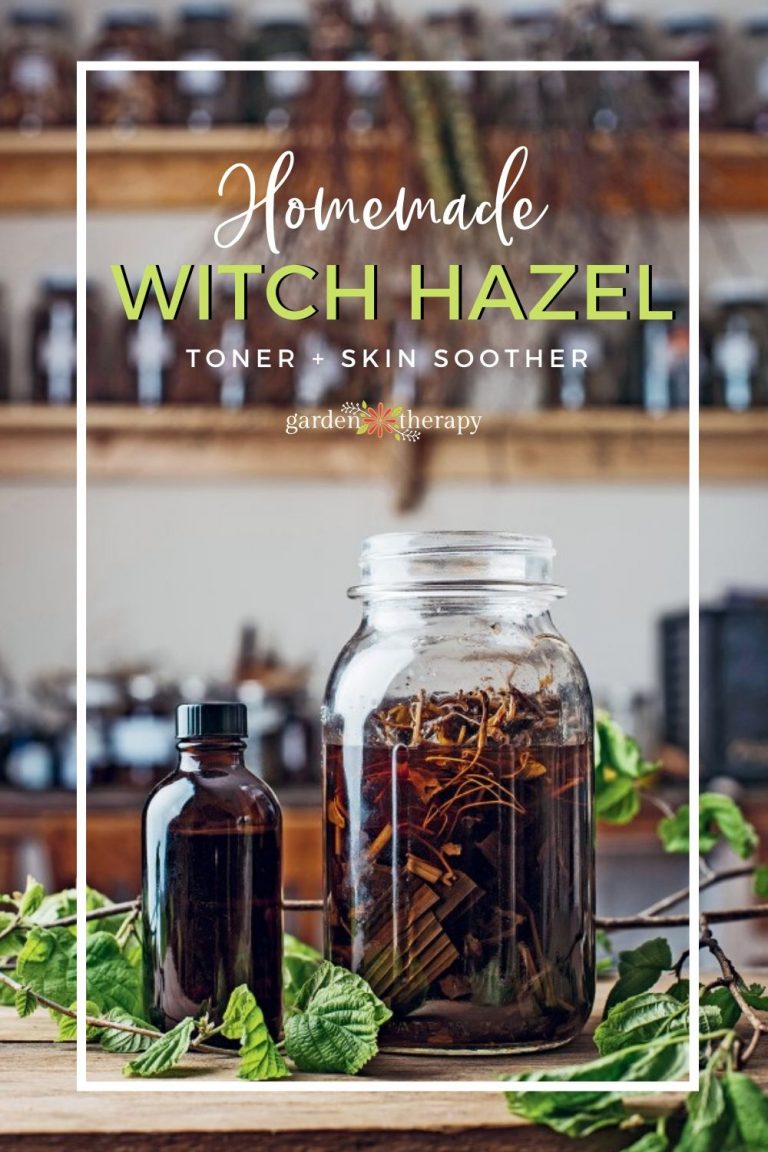 Today we are joined by Abby Artemisia the author of The Herbal Handbook for Homesteaders. I'm just fascinated by the lives and projects of homesteaders as my small urban garden could not be considered a homestead. And yet, in reading through Abby's book, I found many common herbs that I grow or readily have access to and simple recipes that I can make in my urban homestead. The book is filled with easy herbal remedies and well-laid out herbal monographs. I may not have chickens or livestock to treat with some of the recipes, but there were plenty of ideas on the pages that I now need to try. I was particularly drawn to the witch hazel soother recipe because I use it in so many of my plant-based beauty recipes and I just published a blog post on growing witch hazel. I'm so glad that Abby agreed to join us today to share a recipe. Be sure to grab a copy of her new book for your herbal library as well!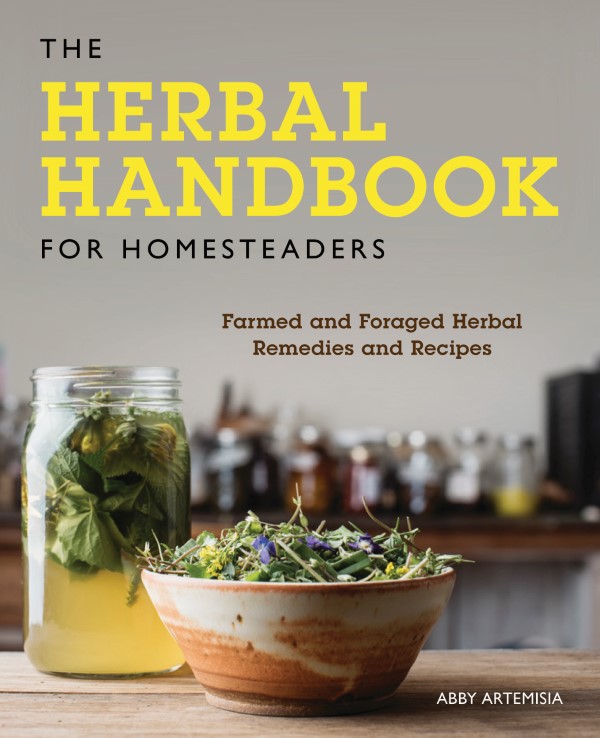 From Scratch: Homemade Witch Hazel Toner / Skin Soother
By Abby Artemisia.
Cleaning wounds is an inevitable occurrence on the homestead. Research is starting to come out showing that hydrogen peroxide and plain rubbing alcohol applied to wounds can actually do more harm than good. Witch hazel may be a better option—or at the very least worth trying. In addition to cleaning wounds, it can be soothing for hemorrhoids or as a skin toner, with moisturizer applied afterward to prevent skin drying out.
However, the witch hazel you buy in the stores can have only very tiny traces of the actual witch hazel plant in it, and it's way more expensive, so you're better off making your own homemade witch hazel toner.
Witch hazel likes to grow in moist habitats, such as stream banks or moist woods. If you don't have any growing near you, it is a beautiful shrub worth planting.
NOTE: If using isopropyl alcohol, be sure to label not for internal use and keep out of the reach of children!
Witch Hazel Skin Soother Recipe
This Witch Hazel Soother has a variety of uses, and it's quite easy to make.
YIELD: Makes about 11/2 quarts (1.4 L)
Ingredients
1 cup (240 ml) witch hazel twigs (1 inch long,or 2.5 cm, pieces cut with pruners) and leaves(at least three-fourths twigs)
3 cups (720 ml) 80-proof alcohol (or 1. cups (360 ml)70% isopropyl alcohol diluted with 1. cups (360 ml)water, plus more as needed (see Note)
1 half-gallon (1.9 L) Mason jar with lid
Parchment paper or wax paper
Make it!
Place the witch hazel in the Mason jar.
Add the alcohol, adding more as needed to cover the plant material completely.
Place a piece of parchment paper or wax paper over the jar (the alcohol will corrode the metal lid).Seal the lid. Let the mixture infuse, out of direct sunlight, for at least 2 to 4 weeks, shaking daily.
Strain the liquid into a large bowl or measuring cup.Measure it and return it to the Mason jar.
Add an equal amount of water to the jar to dilute the alcohol. (We are trying to get to a finished alcohol percentage of 15 to 20 percent.)
Label, store, and use as needed. The mixture should keep for at least 6 months. Refrigerate for longer storage.
The Herbal Benefits of Witch Hazel
Botanical Name: Hamamelisvirginiana or Hamamelisvernalis
Family: witch hazel (Hamamelidaceae)
Native Location: central and eastern United States
Growing Zones: perennial, zones 3 through 8 (depending on species)
Requirements: partial to full sun,with best flowering in full sun; moist,sandy soil with good drainage; seeds need stratification
Harvesting Tips: Harvest twigs spring through fall and leaves when available and looking healthy
Therapeutic Parts: twigs, bark,leaves
Benefits: mainly utilized externally for cleaning wounds, toning skin,soothing skin irritations, burns,hemorrhoids, spider and varicose veins; also internally as a tea to stop bleeding, diarrhea, and dysentery
For children: keep handy for cleaning wounds and soothing poison plant irritations; burns slightly due to the alcohol
For animals: vein swelling,bleeding, insect bites, burns;internally as tea for diarrhea and dysentery; ear flap hematomas and ear cleaning; torn and inflamed udders and glands
Preparations: solution or spray,tea decoction, or tincture
Contraindications: Internal consumption should be done in moderation for short periods of time. The tannins can cause stomach and liver irritation. Never take internally in isopropyl alcohol.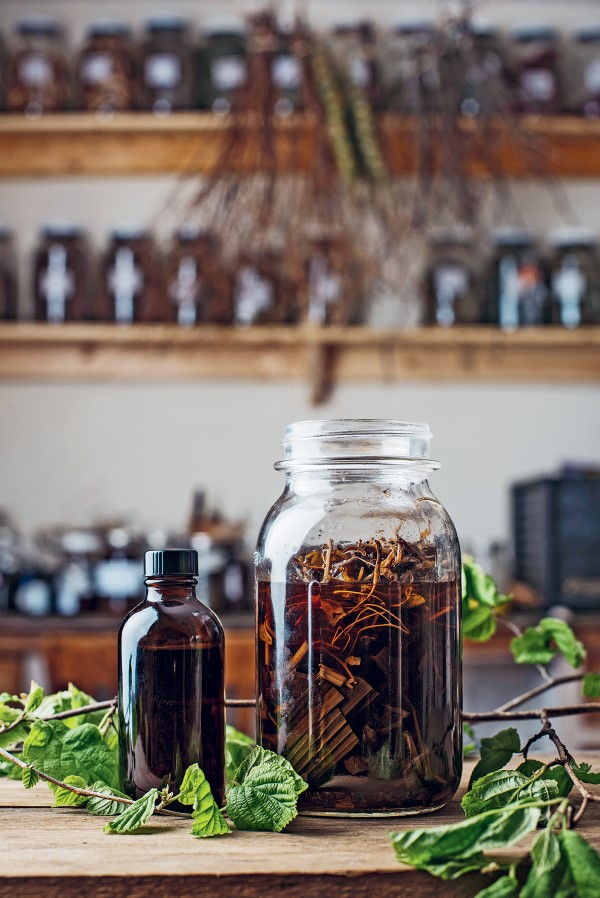 Excerpts and photography reprinted with permission from The Herbal Handbook for Homesteaders by Abby Artemisia, © 2019. Published by Voyageur Press. Photography: © Jack Sorokin.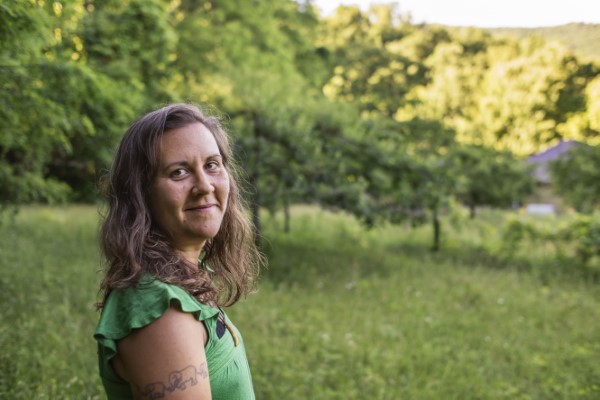 About the Author
Abby Artemisia is a botanist, herbalist, and professional forager living in the Appalachian Mountains of North Carolina. Raised in Cincinnati, Ohio, and with a degree in Botany from Miami University, Abby has since traveled the country learning about plants and herbal remedies. She teaches dozens of workshops every year through her own business, the WANDER School, on a wide range of botanical and herbal topics. Popular classes include "Forage Your First Aid Kit" and "DIY Herbal Tinctures." She has previously run an herbal tea business, worked on organic farms, and spent years playing in the woods. Her mission is to offer nature and herbal education, creating healing through connection with the natural world and each other.
More Herbal Remedies from the Garden