It's that time of year when temperatures drop and we start wanting to get our garden therapy indoors. Touching, smelling, and looking at plants does a great deal of good for your well-being, and just because the garden is being put to bed for the season doesn't mean that you can't still get your plant fix. A great way to do that is with an indoor herb garden. Many herbs overwinter best indoors, so you can enjoy their fresh flavors and healing benefits all winter long. We've put together some of our favorite indoor herb garden ideas from Garden Therapy and Etsy to get you inspired this season.

Creating an Indoor Herb Garden
Herbs can be tough to grow indoors and some really just do better outside. First, read this post to learn which herbs will grow well indoors and which ones to skip.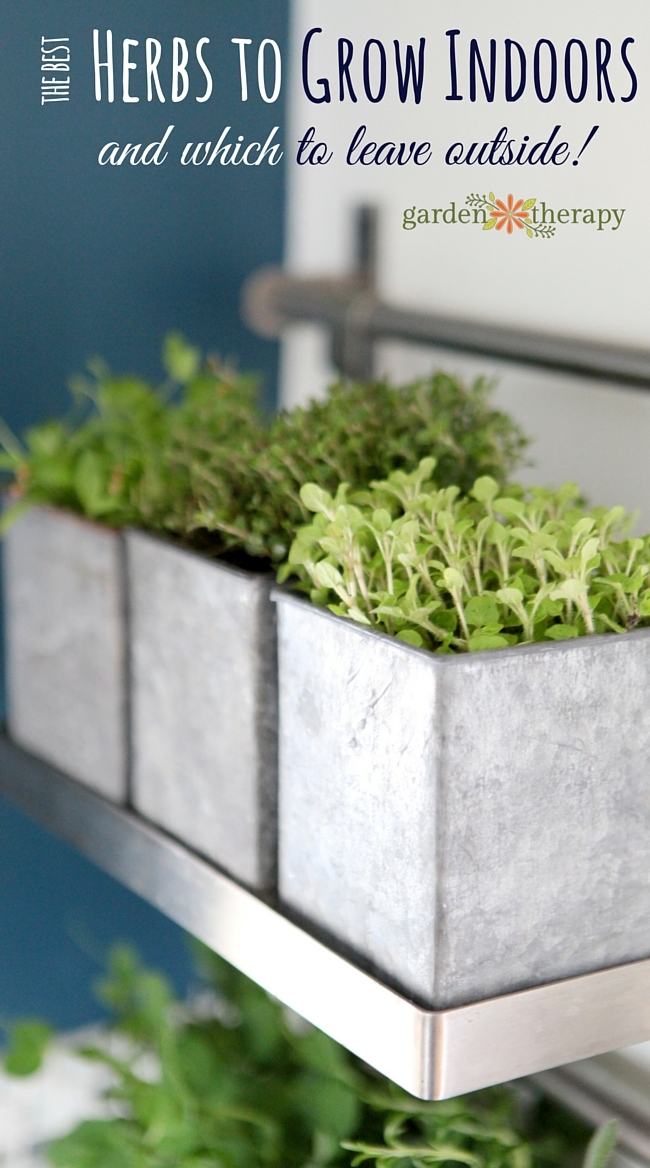 Next, you may want to propagate your herbs from cuttings in order to get more from one plant.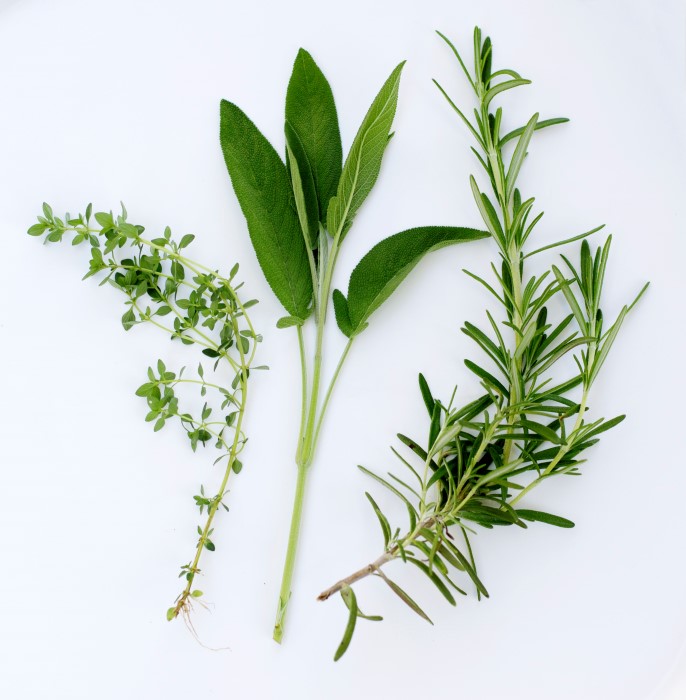 Now, you just have to pick the indoor herb garden that's right for you! Here is a list of our favorites:
Hanging Herbs in a Frame
This wood-framed hanging herb garden by BuiltWithMyBareHands is so creative! It looks beautiful and could be placed on a kitchen counter for easy access when you need to snip a few herbs for your culinary creations.
Woodland Herb Garden
Is there anything you can't do with wood slices? This stunning indoor herb garden can be made with a few Mason jars and some discarded wood. See how to do it yourself here.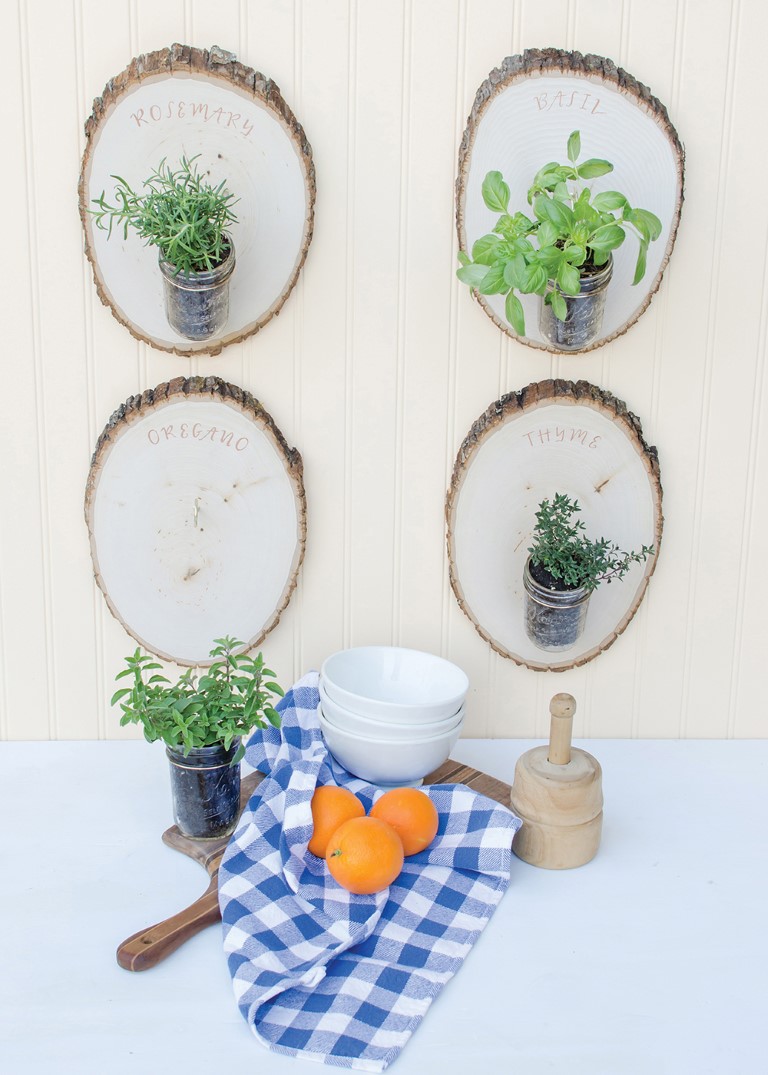 Vertical Plant Pockets
Here is a great vertical garden idea: plant your herbs in pockets! These fabric hangers by FloridejaGreenUp look similar to closet organizers but are made from durable, waterproof material made especially to hold plants. This is great for a small indoor space because it utilizes the wall without taking up much valuable real estate.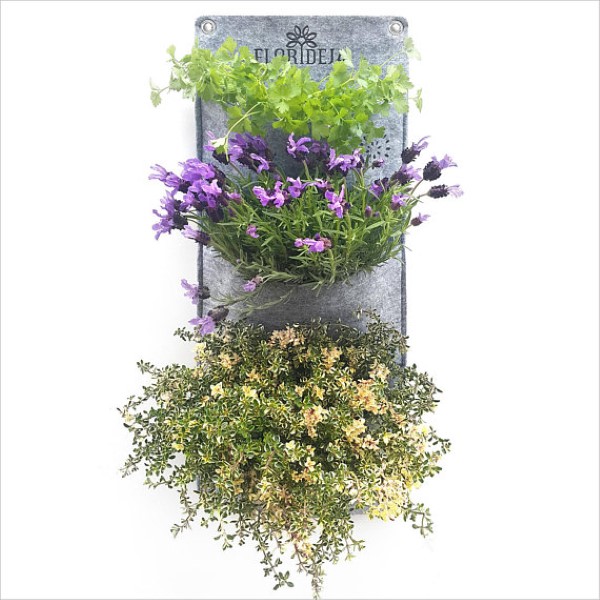 Magnetic Planters
Another great space-saving technique for indoor herb gardens: stick them on the fridge! These magnetic planters by simpleverde not only look great, they're self watering too, making for simple, easy care.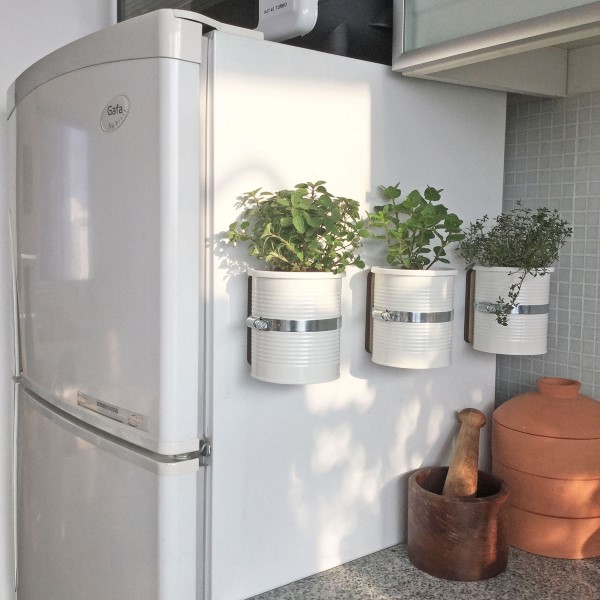 Burlap-Wrapped Pots
This is a very simple idea that looks great. Wrap herb pots in burlap and cluster them together for an indoor herb garden that has rustic charm and textural interest. These burlap plant wraps that SmartSeeds uses are perfect.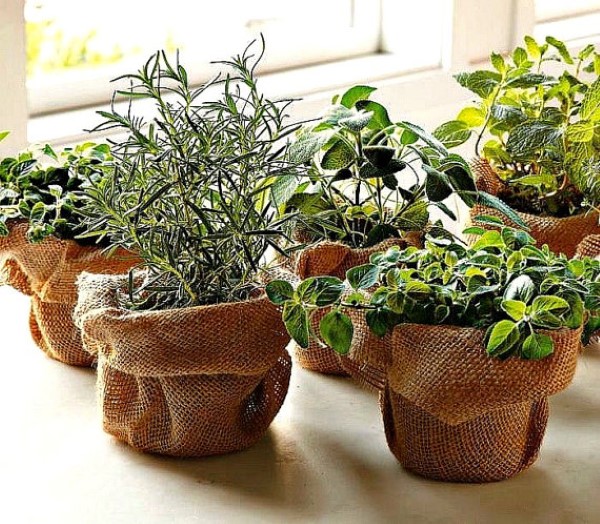 Living Frame
This Wallflower vertical garden is part practical herb garden, part work of art. Plant it up with various herbs and use chalk to write labels directly on the frame. See how to do it here.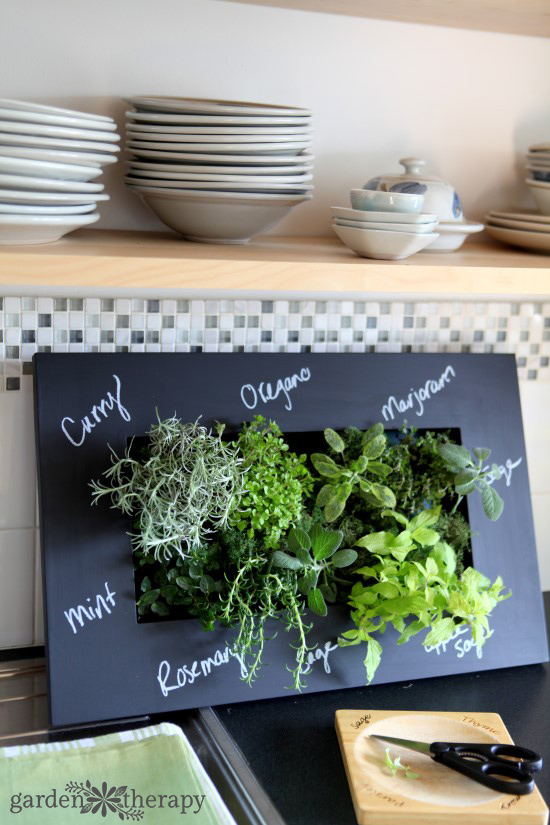 Hanging Herb Garden
This hanging garden system by HangingGardenCo is customizable, so you can adjust it to hold however many pots you have and easily switch them out, add, or remove them. Its stylish design is sure to turn heads, but it is as practical as it is attractive.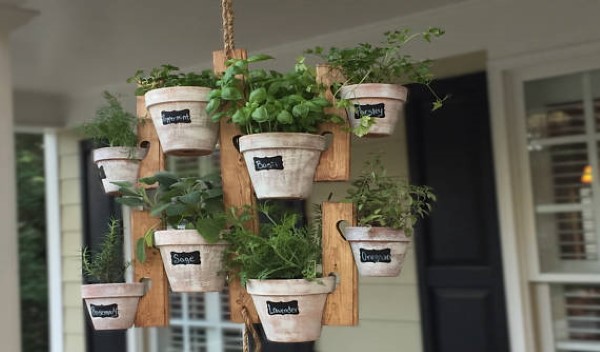 Nesting Boxes
Grow herbs in stacked nesting boxes for a sweet display that saves space. We love the big, bold labels and weathered look of these ones by stoneriverhomeco. The photo here shows fake plants being used as a display only, but you could certainly plant real herbs in these boxes for something functional as well as beautiful.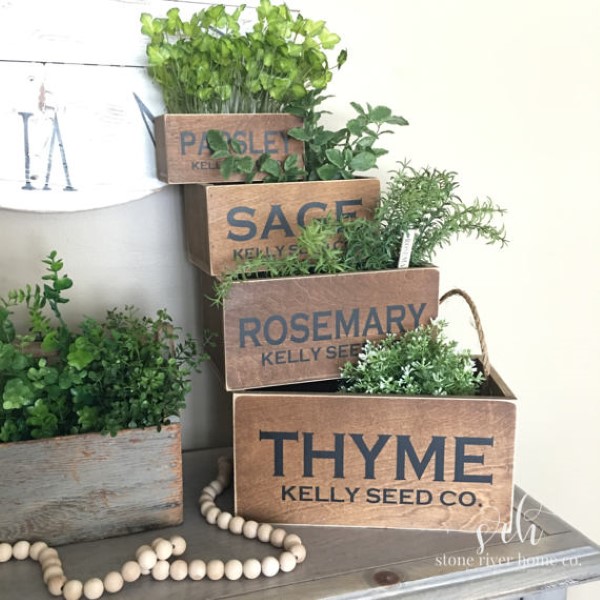 Macramé Hangers
Macramé is the art of knotting together cord to make artful designs and it is often used to make elegant, minimalist plant hangers. There are many different styles of macramé hangers that you could use for an indoor herb garden, but we love this tiered version by TheVintageLoop for its style and space efficiency.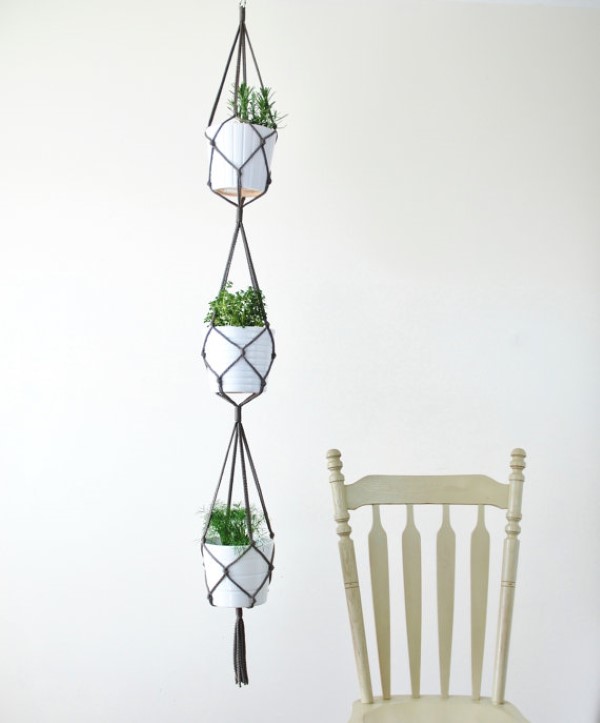 Terracotta Pot Shelf
These wood and pipe herb shelves by denneystudio affix to the wall and hold three terracotta pots each. The "Farmers Market" sign that comes with the shelves is stylish and the shelves look sturdy and practical.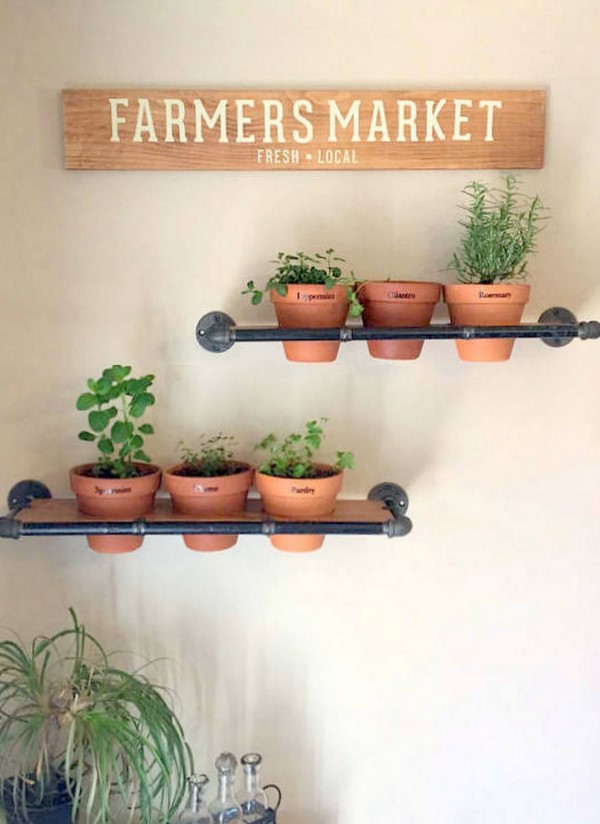 Need ideas for how to use all those herbs? Check out this post on creative ways to use and preserve fresh herbs.
Love herbs? Check out these posts: