Getting a good night's sleep is easier said than done. With all of the stresses and responsibilities of our busy lives buzzing about our heads late at night, it can be tough to relax enough to fall asleep and get the restful slumber that our bodies and minds need to function their best. Creating a nightly bedtime routine that incorporates calming rituals and using these herbs for sleep can do wonders for your sleep schedule, and in turn, your whole life.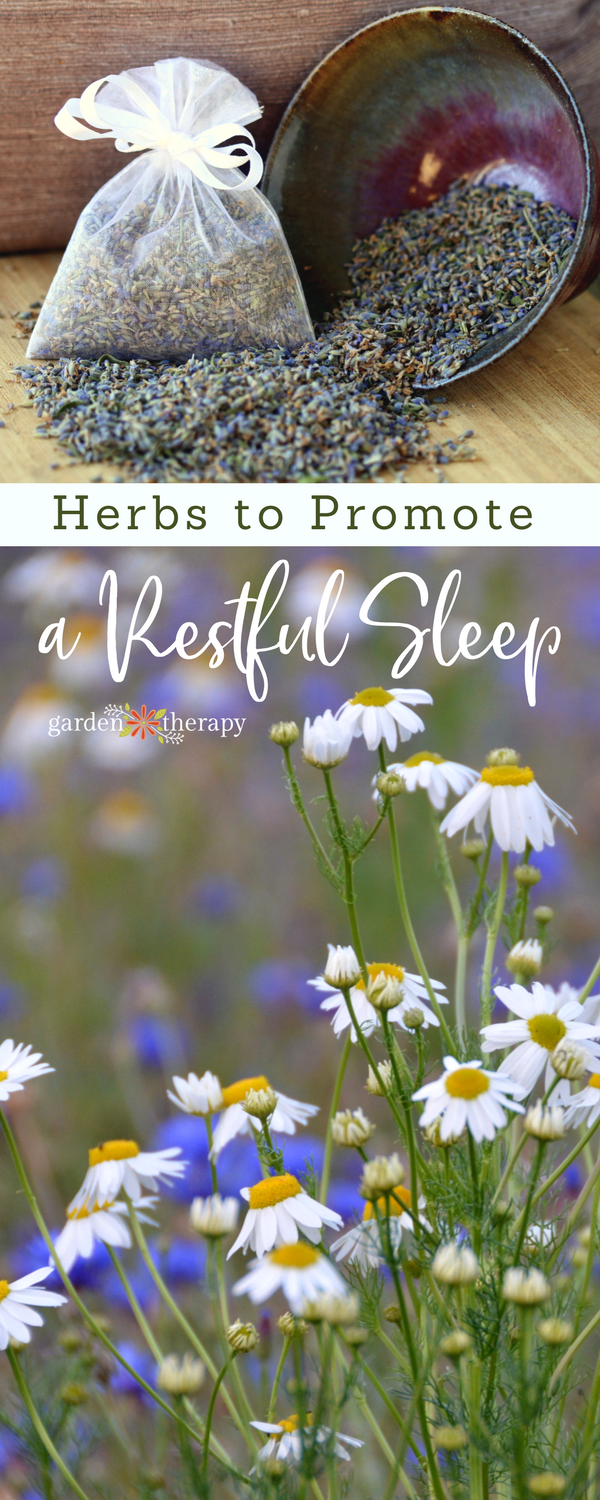 Building up healthy sleep habits can be difficult at first, but it is one of the most important things we can do for ourselves. Creating a regular nightly routine of calming activities about an hour before bed helps to wind down at the end of the day so that your body and mind are calm and ready to head into a restful slumber once your head hits the pillow.
Incorporating these herbs for sleep into your nighttime routine can help to relax you even more, and the ritual of sipping a cup of herbal tea or taking a lavender-scented soak before bed can become a central part of your wind-down routine. So put down the "To-Do" list, turn off your phone, and get started on a healthy herbal bedtime ritual!
Best Herbs for Sleep
Hops – Humulus lupulus
Hops contains methylbutenol, a chemical that induces sleep when consumed. You can brew hops into a natural bedtime tea to help you sleep. The tea is bitter, so you may want to add honey, stevia, or the sweetener of your choice, or blend it with other calming herbs such as mint and chamomile for a sleepy tea that tastes more appealing. Simply smelling the aroma of hops also helps to calm and promote sleep, so another option is to make a small sachet filed with dried hops and slip it inside your pillowcase for sweet dreams.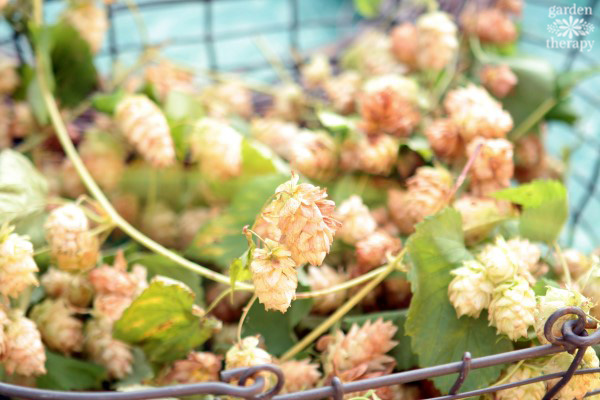 Mint – Mentha
Although the bright scent of mint is often associated with energy and invigoration, mint is also a powerful herb to use at nighttime to get ready for bed. It makes a delicious, soothing tea that relaxes muscles and reduces uncomfortable bloating and stomach pain caused by gas, so if a sore tummy is keeping you up at night, reach for a cup of mint tea with honey. It also has a more appealing taste than some of the other sleep-inducing herbs on this list, so you may want to add some mint leaves to a tea of passionflower or hops if you want to disguise the taste without diminishing the effects of those herbs.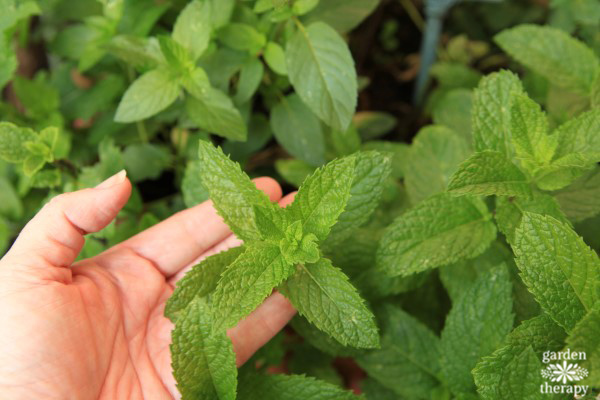 Chamomile – Matricaria chamomilla
Chamomile contains apigenin, a compound that releases a mild sedative and works to calm the nerves. Chamomile can also help to soothe an upset tummy, so chamomile can help to remedy discomfort from digestive problems while relaxing your body and mind. Chamomile and mint together make a relaxing before-bed tea that will also help with pain related to digestion.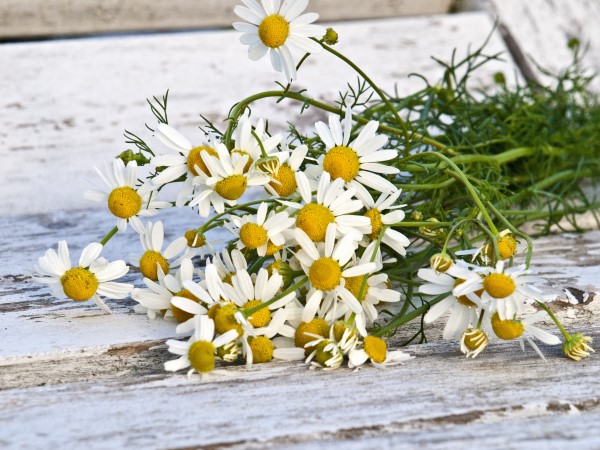 Passionflower – Passiflora incarnate
Passionflower is calming and promotes deep, restful sleep, and is often used to reduce anxiety and induce sleep safely and naturally. Passionflower contains nerve-relaxing flavonoids, which calm the nerves and result in relaxation and reduced anxiety, which in turn allows us to fall into a restful slumber. You can take passionflower in the form of tinctures, capsules, or tea. We recommend tea because just the ritual of drinking a hot mug of tea before bed is relaxing in itself.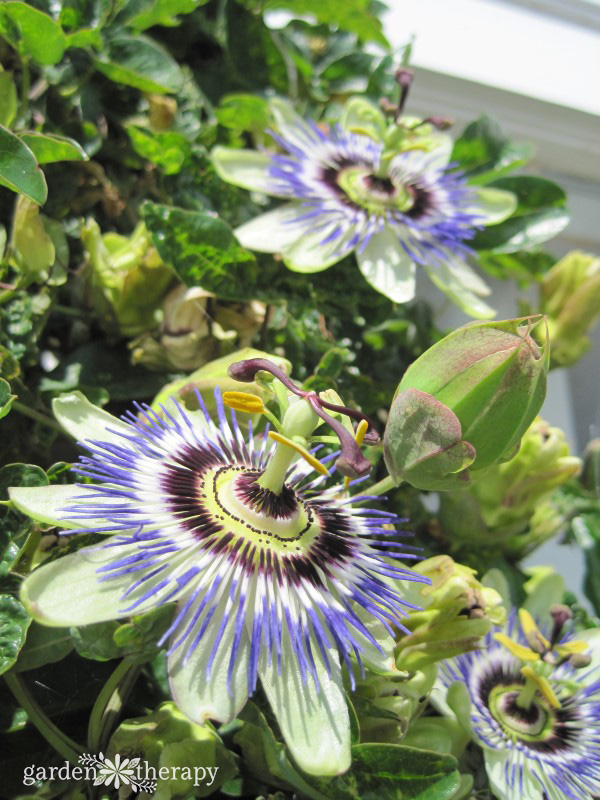 Lavender – Lavandula angustifolia
Inhaling the fragrance of lavender calms the body and mind, and it has a mild sedative effect that can help to induce sleep. While you can certainly brew a lavender tea to help you wind down at the end of the day, a more effective way to use lavender for sleep is through aromatherapy. You can make a lavender sachet in seconds—simply stuff a small drawstring bag with dried lavender flowers and tie it closed. Pop the sachet inside your pillowcase for a restful slumber, or spritz some lavender pillow spray onto your linens. I especially like to use lavender sachets when traveling because it is an easy way to make an unfamiliar sleeping situation feel more homey, plus lavender has antibacterial and antifungal properties so you can rest easy, even on a hotel pillow that has been used by many others before you.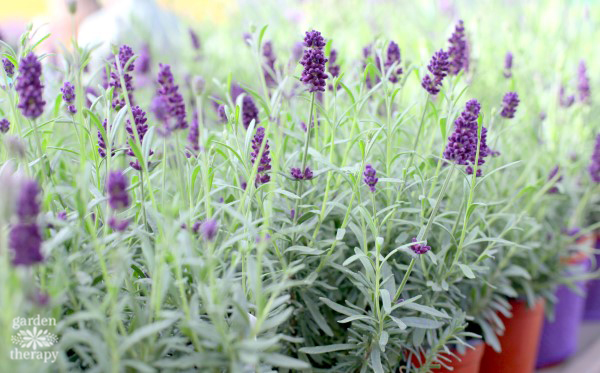 Another great way to use lavender for sleep is in the bath. Taking a hot soak before bed is a wonderful way to unwind and soothe any tension or sore muscles at the end of the day, and adding a little lavender to the bath will make it even more restful and get you ready to doze off afterward. Simply add a few drops of lavender essential oil directly to your bath water, or try these DIY lavender bath melts or lavender bath salts.
How to Add Herbs to Your Bedtime Routine
Brew an herbal tea and drink it 30 minutes to an hour before bedtime. Combine drinking your mug of tea with another relaxing activity like taking a bath or reading a novel in bed (no screens, though).
Take a hot bath and soak for at least 20 minutes. Add a few drops of essential oils to the water or make a tub tea with your favorite combination of the above herbs for sleep.
Rub a relaxing essential oil blend on your feet. In the summer I use lavender and during cold-and-flu season I use a combination of lavender and Thieves oil to boost immunity. Giving yourself a foot massage before bed will relax muscle tension and calm your body, while the fragrance of the essential oils will relax your mind.
Tuck lavender or hops sachets into your pillow so that you can benefit from these herbs' sleep-inducing properties as you rest your head.
Spritz your bed linens with lavender pillow spray to give your entire bed a relaxing scent.
More Herbal Projects You Might Like: