Are you obsessed with matcha as much as I am? With the help of my friends over at iHerb, I have tried just about every matcha on the market. It was only a matter of time before I incorporated it with my other love, soap! This matcha green tea soap recipe feels amazing on the skin and is ideal for any tea lover.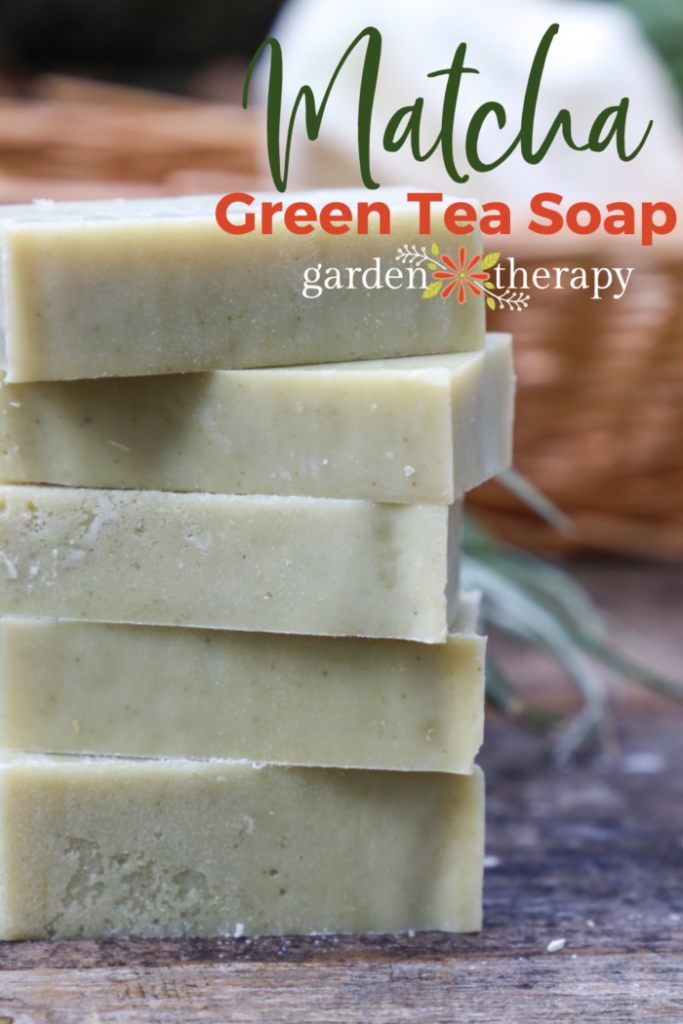 I have a confession; I'm addicted to tea. I mean, there are definitely worse things out there than consuming an excessive amount of herbal tea, but this obsession of mine is becoming a bit expensive.
Of course, I grow a lot of herbal tea and my tea garden. And I use that to flavor the hibiscus tea that I make and drink throughout the day.
But it's my morning wake-up cup that was getting a little pricey. I have developed a taste for a good cup of matcha tea. Unlike coffee, matcha has a slow energy increase and decrease so you won't crash or get jittery. The caffeine in matcha is so much more preferable to me!
Sadly, some matcha tea isn't the tastiest, so I have found myself trying out a ton of brands to find the best flavours. Thankfully, I've been part of the iHerb rewards program now for a few years and it's really helped to cover the costs of my tea experimentation.
That brings me to matcha tea. As I have been drinking it daily, I have been looking for the brand that tastes the best. Some I have loved, and some are better suited for other things…like matcha soap!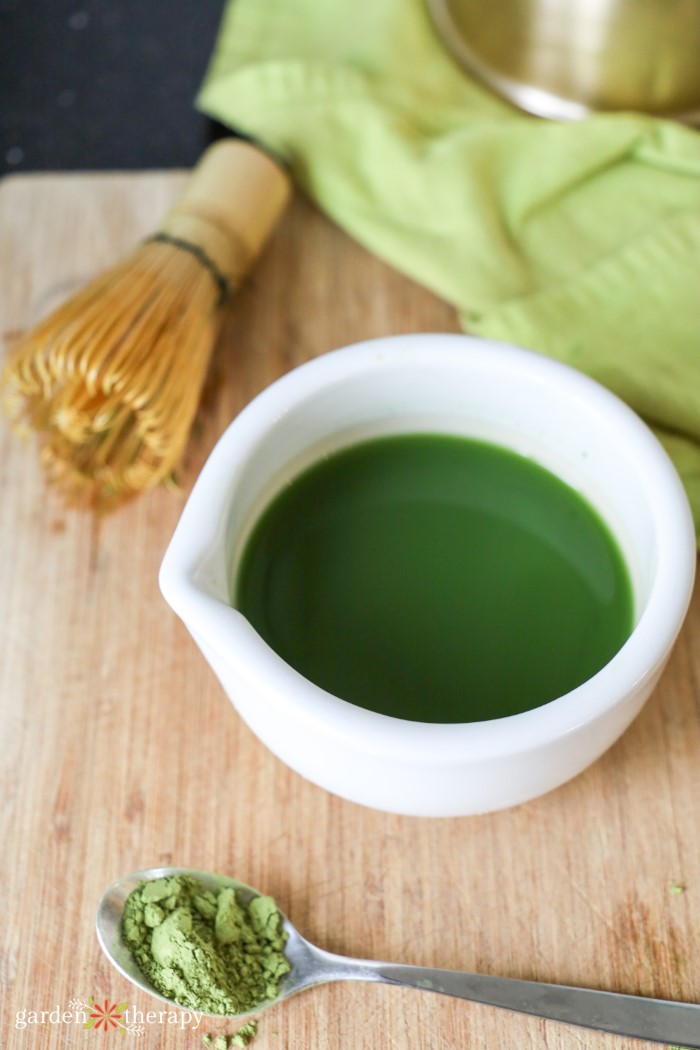 Sponsored Content: I have worked with iHerb a ton in the past and I'm thrilled to bring you another recipe courtesy of iHerb.
Matcha Taste Test
As a certified matcha lover, I jumped at the opportunity to do a taste test. There are so many varieties and brands out there that one matcha can taste completely different than another.
When it comes to matcha, you can buy ceremonial or culinary grade. Even between the two grades, it can be hard to find consistency.
For my taste test, I tried out 6 different matcha tea brands that I ordered online from iHerb. I prepared each brand the same way and they all tasted so different! Some were earthy, some creamy, and others tasted just like classic green tea.
Check out my video below to see which matcha brands were my favourite!
Try Your Own Taste Test
Curious about the matcha I tried? Here are the different matcha brands for your own taste test: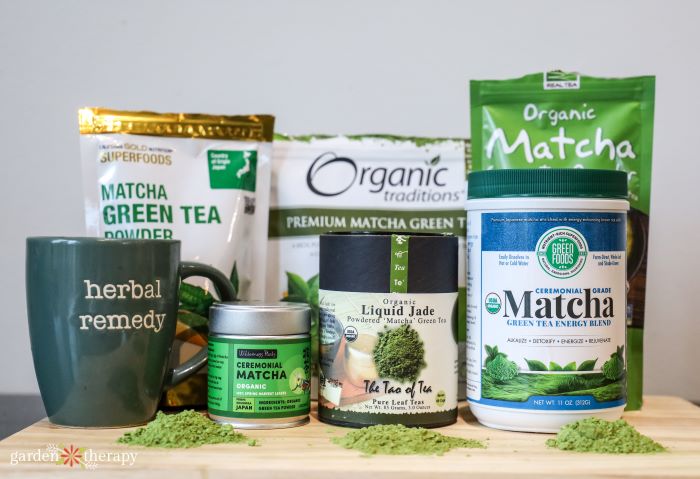 iHerb Reward Program
I started creating some recipes for iHerb a few years ago and I quickly learned how much I enjoy the product selection, quality, and fast shipping that they provide. I've shared the number of those recipes here over the years and included my affiliate link in the ingredients list.
In case you're not familiar with how an affiliate program works, I'll explain. Simply, I earn a small commission on each time you buy one of the products I referred through the links on my recipes.
Then, I use those commissions to help pay for supplies for more recipes! When I do development for some of my beauty and herbal recipes, I usually make the recipe 2 to 5 times to make sure I get it just right.
I make it the first time just to test out all the ingredients. If all goes well then I'll make it again and photograph or video it along the way. But it doesn't often go perfectly the first time. I make the recipe again and again until I get the results that I like, and then make it one final time for photos and video.
If you too like to experiment with your own beauty recipes, iHerb has a wonderful rewards program that I encourage you to check out. With it, you can share some of your favourite products and wish lists with friends and family. Here is how it works:
Sign up for an iHerb.com account.
Make a purchase of any value to get assigned your own personal custom rewards code.
Look for the share icon at the top right corner of any page you wish to share, and click it to generate your custom rewards link.
When someone purchases a product from your link, you get 5% off your order and I will get a 5% rewards credit (or $5 rewards credit if you're a new customer). Plus iHerb offers Super Rewards when you refer iHerb Brands products to friends or family. Give 10% – Get 10% for referring existing customers or $10 for referring new customers.
Answer questions posted by other customers or visitors regarding the products you have purchased in the past, and get $0.10 USD in Rewards Credit for each helpful vote your answer gets, up to $100.00.
Review the products you have purchased at iHerb, and get $1.00 USD in Rewards credit for each review you post. Plus, get $0.10 USD in Rewards Credit for each helpful vote, up to $100.00.
Use your Rewards Credit on anything you want at iHerb or cash out if you have accumulated $100 or more of available credit!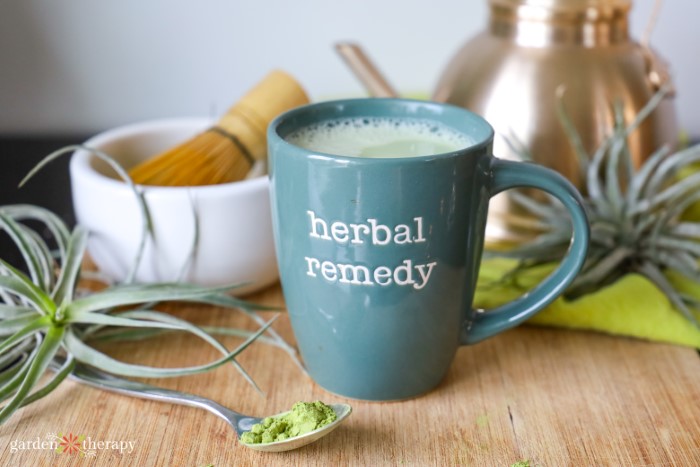 Why is Matcha Tea So Expensive?
Most matcha you will find in your local grocery store isn't actually matcha. Most often, it is a cheaper green tea that has been ground. Real matcha is much more expensive and SO delicious.
To make matcha, the tea plants (tencha) must be shaded for several weeks before they are harvested. Removing sunlight from the plant forces them to produce more chlorophyll, giving them a brighter taste and stronger umami flavour.
The leaves are then harvested by hand, steamed, and dried. The stems and leaf veins are also removed prior to drying. Finally, the leaves are finely grounded by hand. Grinding must be done slowly so heat isn't generated. It can take one hour to grind just 10 grams of matcha.
Understanding the process of how matcha is made really makes me appreciate drinking it every morning! It's all thanks to you that I have the opportunity to play with different ingredients, test them out, and determine which are the best to use. So thank you very matcha for supporting me and iHerb!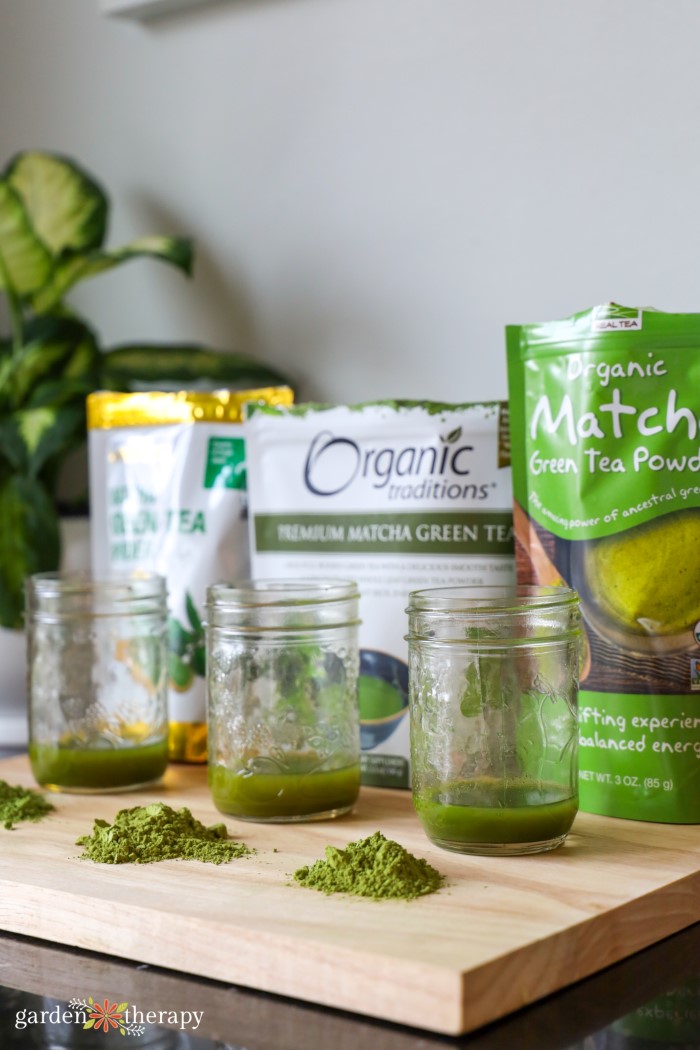 Can You Put Matcha in Soap?
With many green tea soaps, it is hard to maintain that lovely green colour. In fact, many quickly turn brown when left to cure. Matcha, however, holds onto a faint light green colour.
For this recipe, I blend the matcha powder in when the mixture has reached a trace. Matcha likes to stick together, so you really have to blend well to avoid any clumps.
As with any natural colourant, the green fades even more over time. Enjoy your matcha soap within the first 6 months to keep the true matcha green colour.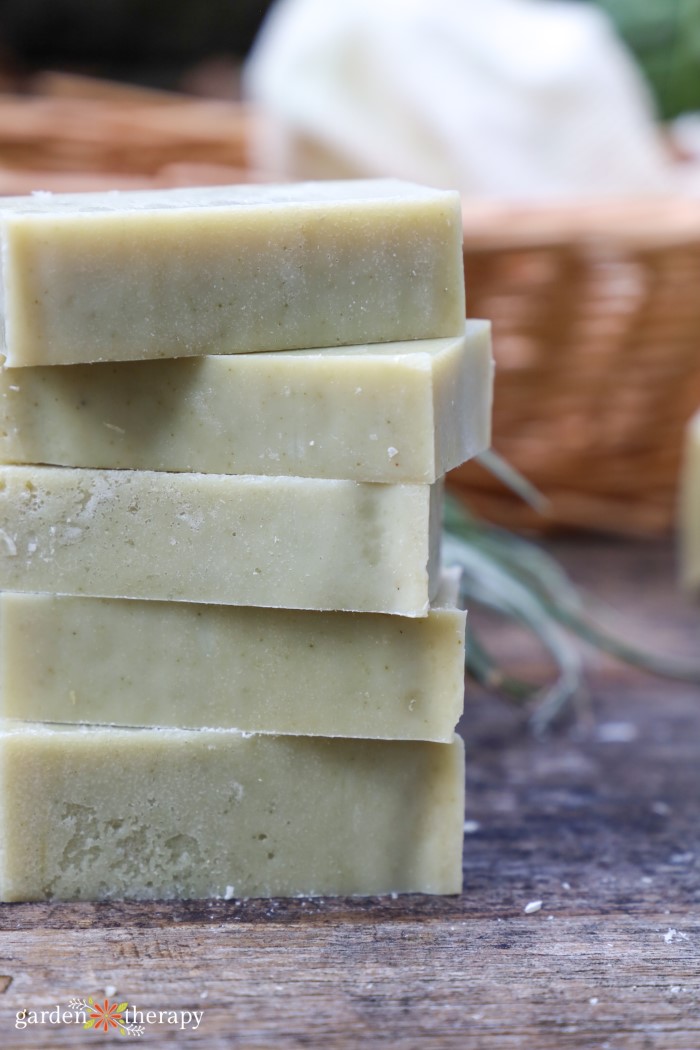 Is Matcha Green Tea Good for Your Skin?
While the light green colour is lovely, I'm more interested in the benefits of matcha for my skin! Matcha is a superfood, containing five times more antioxidants than other high-antioxidant foods such as blueberries and spinach.
In addition to being an antioxidant hub, matcha also contains a ton of fibre, potassium, polyphenols, and L-theanine. Polyphenols have anti-inflammatory and antimicrobial properties, making them helpful in treating acne. The tannins in matcha also help to reduce sebum production, helping to avoid any unwanted breakouts.
But what is green tea soap good for? While ingesting it is a quick way to reap the benefits of matcha, you can also enjoy it topically with matcha-infused products. Matcha soap can help to reduce inflammation and exfoliate the skin, leaving your skin feeling soft and fresh. Made 100% naturally, the soap is good for all skin types.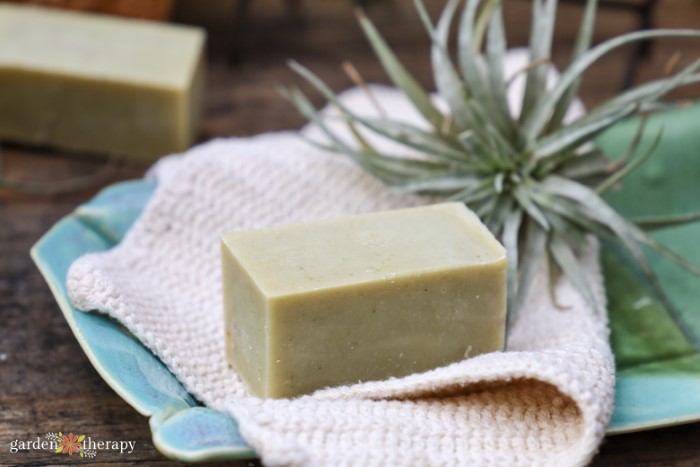 Matcha Green Tea Soap Recipe
Get ready for tea paradise with this matcha green tea soap recipe. This blend is designed with moisturizing in mind. The bar is quite soft and will leave a silky feeling on your skin.
This recipe is for people who have made soap before. Follow this recipe list and find more detailed instructions here.
Materials
Kitchen scale
Infrared thermometer
Double boiler made of stainless steel (not aluminum) soap making pitcher and a pot of water
Pyrex or heatproof glass measuring cup (4-cup)
Immersion blender
Safety gear (rubber gloves, face mask, apron, eye protection, etc.)
Soap mold
Ingredients

Prepare Your Ingredients
Wearing your protective gear, measure out all your ingredients by weight with your scale.
Heat your oils slowly over the stove until 115° F.
While your oils are heating, add your lye to your water in a well-ventilated area. Stir carefully until fully dissolved. Cool lye in an ice bath until 115° F.
Blend Your Soap
Slowly add your lye water to your oil in a large bowl. Using an immersion blender, blend the mixture until it reaches a light trace. At this point, you can add your matcha powder. Blend well until the matcha is fully mixed in, careful to not let your mixture get too thick. Add in your essential oils and blend again.

Pour Your Soap
Pour your soap into a loaf soap mold. Let it sit somewhere warm for 48 hours.
After the initial 48 hours, unmold your soap and cut it into equal sections. Let the soap cure in a cool, dark place for 6 weeks. Enjoy!
About iHerb
Find over 30,000 natural products over at iHerb. They ship to over 180 countries, Canada included for me! All their products are shipped from climate-controlled distribution centers to maintain the top quality of the product. If you ever need assistance, iHerb offers 24/7 customer support in 10 different languages.
Looking to make this matcha green tea soap recipe? All customers who use my links will get a discount on their iHerb orders by following this link.
Matcha Green Tea Soap Recipe
Calling all tea lovers! This matcha green tea soap recipe adds a little bit of earthy, tea love into your beauty routine.
Equipment
Double boiler made of stainless steel

Soap making pitcher

Pyrex or heatproof glass measuring cup (4-cup)

Safety gear

Soap mold
Instructions
Put on safety gear including rubber gloves amd safety goggles.

Using a kitchen scale, measure out all your ingredients.

Heat your oils over low heat until fully melted and it has reached 115 degrees F.

In a well ventilated area, add your lye to the water in your pyrex glass, stirring constantly. It will get hot very quickly.

Cool your lye water in an ice bath until it reaches 115 degrees F.

Add your oils to a large bowl and then slowly add your lye water to the mixture.

Using an immersion blender, blend mixture until it reaches trace (pudding-like consistency).

At trace, add in your matcha powder. Blend until fully combined. Add in your essential oils and blend again.

Pour your soap into a load-style soap mold. Wrap in a towel and place somewhere warm for 48 hours.

After 48 hours, remove your soap from the mold. Cut into desired sections.

Leave your soap to cure on a wire rack for 6 weeks in a cool, dark place.