Grow a Herbal Tea Garden
Treat yourself to a herbal tea garden this year! Whether you have a small space or large garden, you can always fit in a tea garden. Growing herbs is simple and low maintenance, and they can be used in so many ways. A herbal tea garden moves beyond rosemary, sage, and thyme, to a whole host of sweet and flavorful—and deliciously decorative—plants that can be harvested for tea.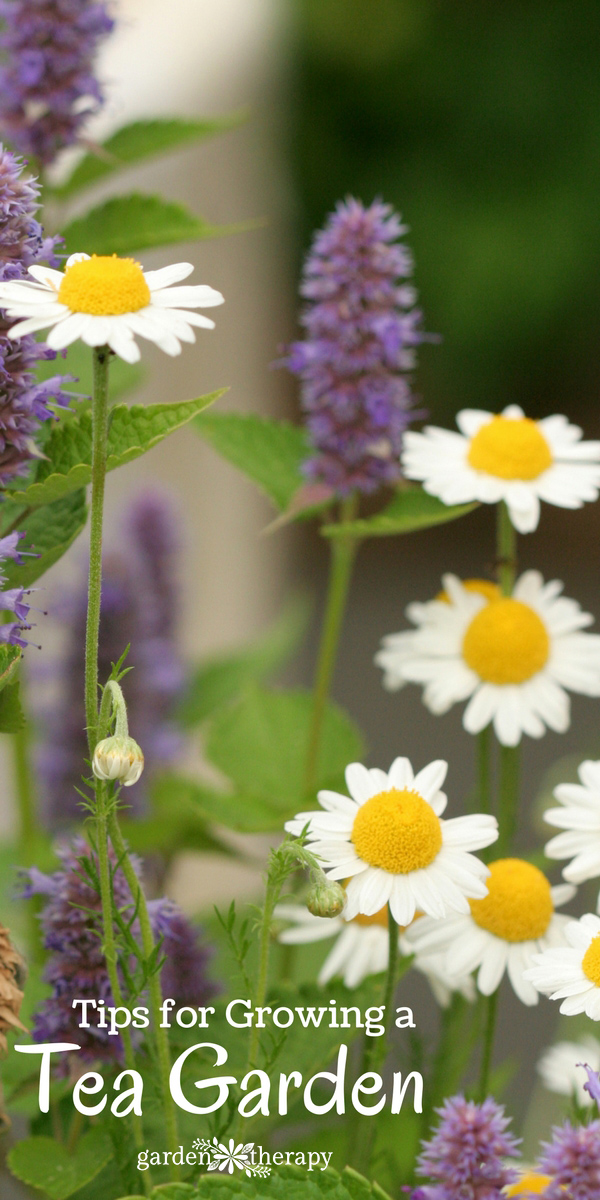 Read on for ideas on the best flowers and herbs to plant in your tea garden, how to harvest and preserve herbs for tea, how to steep the perfect cup, and even some medicinal herbs you can try.
There is a huge list of herbs and flowers that make wonderful tea. Some have healing benefits and some are just plain yummy. As a seasoned herbal tea drinker, I have a number of perennial favorites (or annual favorites as the case may be) that I grow year-after-year in my home garden. You can see my absolute favorite herbs and flowers for tea over on eBay where I collaborate as a blogger.
Flavorful Herbs and Flowers to Grow for Tea
Let's not forget the king of herbal tea, mint. It's good for your tummy and your breath, but did you know how many simply stunning varieties there are?
Fabulous Varieties of Mint You Must Grow This Year
Healing herbs are all the rage. for minor ailments or general well-being, growing these herbs in your tea garden can make you feel a whole lot better.
The Top Five Medicinal Herbs to Grow in Your Garden and How They Heal
Once you are growing tea, you will probably have a lot more than you can use at one time! Learn how to properly harvest tea herbs, as well as how to use them fresh, dry them, and freeze them for use in the future.
How to Harvest and Prepare Herbs for the Perfect Cup of Tea
You can also use the herbs to make sun tea right out in the garden. Or steep yourself in a relaxing tub tea that soothes the sore muscles you worked so hard digging and weeding.
Small space? No problem! Plant your tea herbs in a strawberry pot or turn this mosquito repelling planter into a tea garden with some of the herbs listed in the previous articles.
No garden space outside? Grow inside! You can create this vertical herb garden and harvest tea all year round.
Pin it!
If you want to pin these articles for later, here you go!