Ah, summer. It's the perfect time of year to relax outdoors with a drink, whether at an event like a wedding or shower, a small dinner party with friends, or just a warm evening on the patio. Take your summer cocktails to the next level by becoming a gartender and adding garden-inspired flavors to your beverages this season. These herb garden cocktail recipes use ingredients fresh from the garden for a new twist on some classic drinks.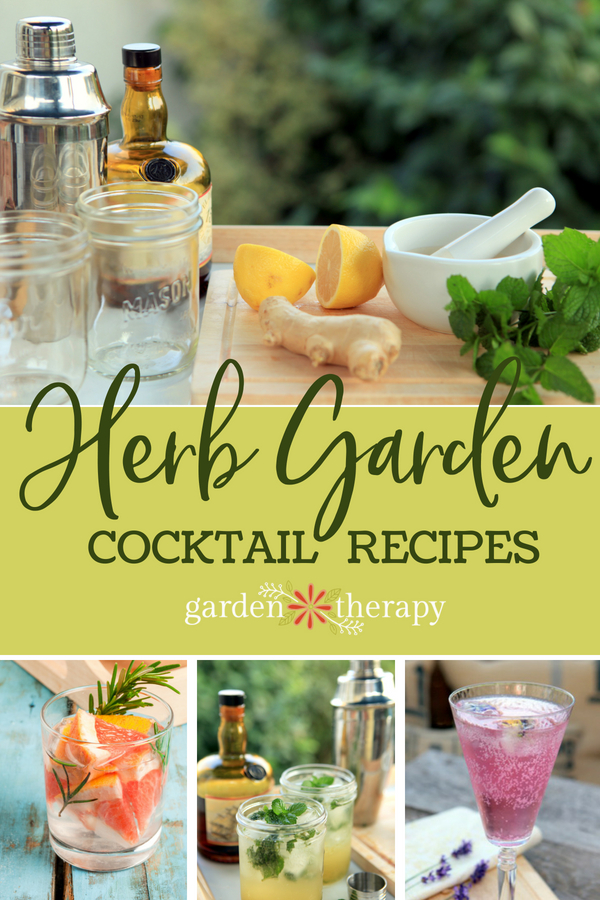 My Favorite Herb Garden Cocktails
Here are some of my tried-and-true herb garden cocktails that I have made and loved. You can come up with all sorts of creative ways to use herbs in your favorite cocktails, but these recipes will give you a jumping-off point to come up with your own personalized recipes.
Lavender Gin and Tonic
You probably already know how crazy about lavender we are here at Garden Therapy. A classic gin and tonic already has the wonderful botanical taste of juniper, which pairs well with the delicate floral flavor of lavender. Add a splash of this lavender simple syrup and a wedge of lemon to your next G&T for a cocktail that tastes like a dream.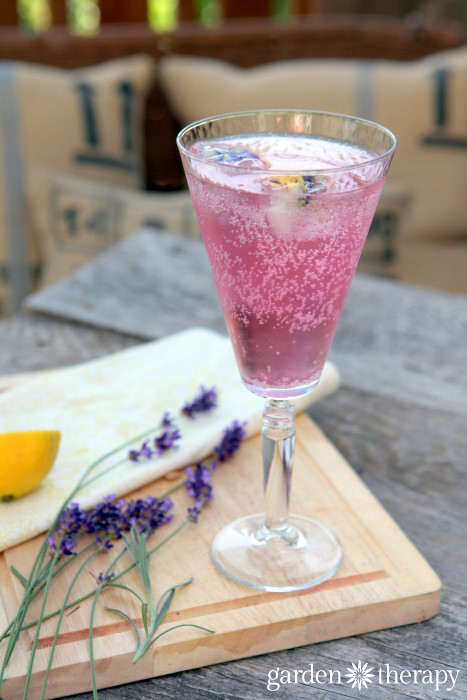 DIY VIDEOS
Green Stevia Mojito
Mojitos are a perfectly refreshing summer drink. Mix up a mojito with fresh stevia leaves muddled with lime juice and rum for an even fresher taste. To kick things up, try using mint varieties in fun flavors like chocolate mint or apple mint.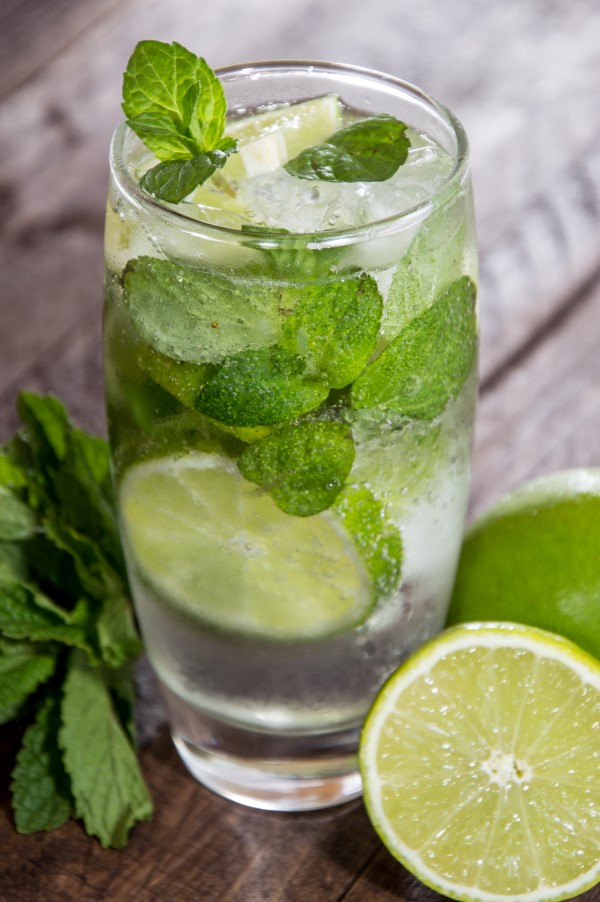 Moonlight Mojito
For even more mojito fun, try this recipe from my book Garden Made. The addition of fresh ginger gives it a little spice and a lot of refreshing kick.
6 mint sprigs
1 tsp. grated fresh ginger
2 tbsp. sugar
Juice of 1 lemon
3 oz. dark rum
Ice
Soda Water
To make, muddle the mint, ginger, and sugar with a mortar and pestle. Add lemon juice and stir. Put the mixture in a cocktail shaker with the rum and ice, fill with soda water, and shake it all up. Stir and pour into glasses and enjoy!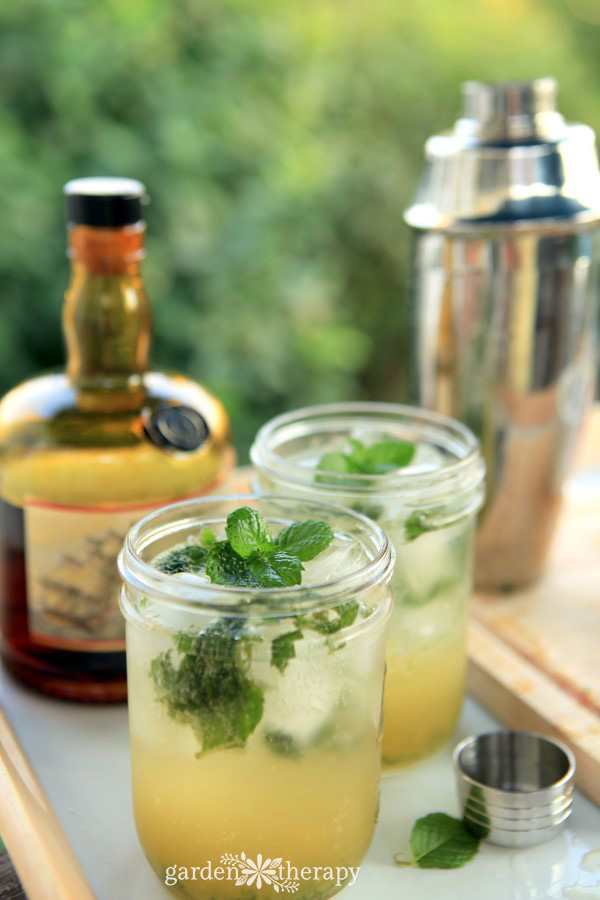 Rosemary Martini
We all know that herbs taste great with olives, and olives taste great in martinis, so why not combine all three? Make a classic martini, but skewer your olive with a rosemary branch. The rosemary gives this cocktail subtle botanical notes that pair perfectly with a savory olive. Plus, it looks beautiful so it is ideal for entertaining.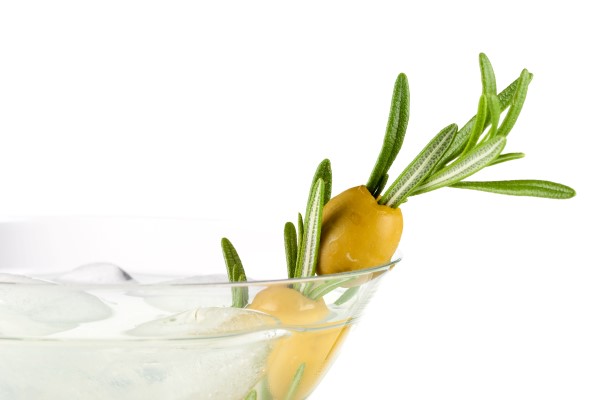 Tropical Treat
Follow this recipe for Pineapple Basil Soda and add a splash of rum or vodka for a grown-up version. The combination of pineapple and basil is surprising, refreshing, and delicious. Sip this and you'll feel like you've been transported to an exotic beach.
Infused Vodka
Mix soda or tonic with a shot of fruit-infused vodka and garnish with a fresh sprig of basil or rosemary for some delightfully simple and refreshing herb garden cocktails. Infused vodka will take your favorite cocktails to the next level and it is surprisingly easy to make. Follow these instructions and substitute the fruit of your choice. This is a nice way to use extra berries or other fruit from the garden and makes a lovely gift as well.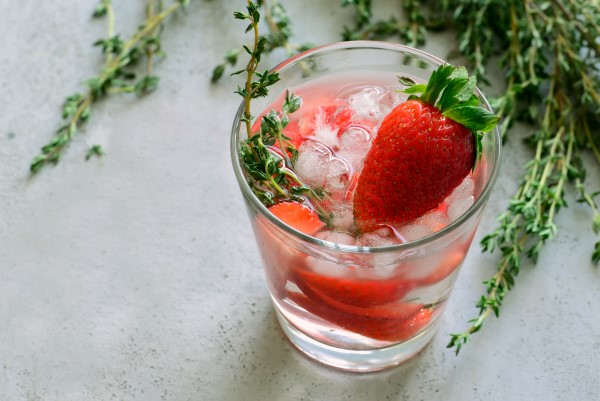 Rosemary Fireball Bloody Mary
Spice things up by adding hot peppers and Indigo Fireball tomatoes to your next Bloody Mary. These cherry tomatoes have a wonderfully tart taste and a beautiful red and yellow flame-like pattern. Follow a traditional Bloody Mary recipe, but puree some Indigo Fireball tomatoes and rosemary leaves and add that in with your tomato juice. Don't forget to ramp up the spice on this one, it is called a fireball after all. Garnish with a trio of whole Indigo Fireball tomatos on a skewer.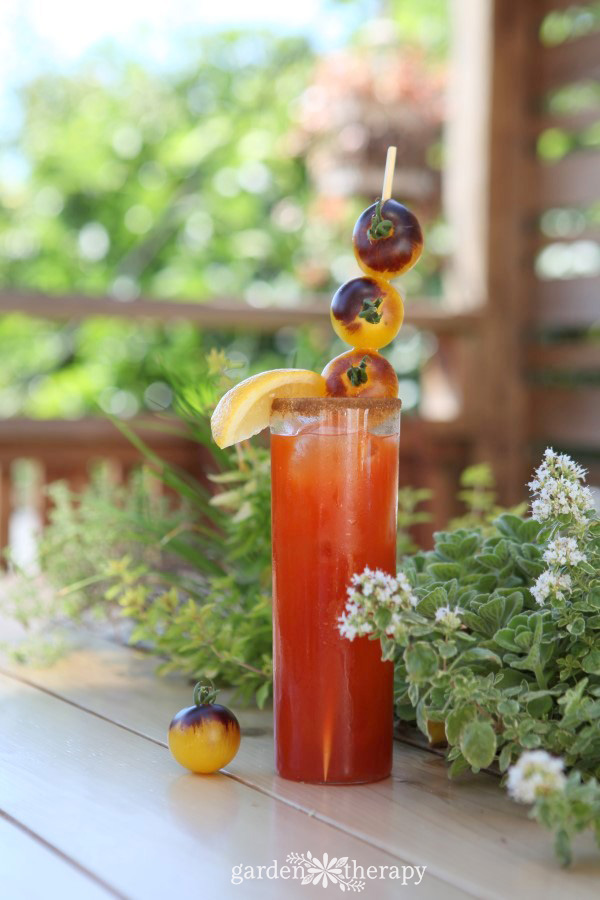 Garnish, Garnish, Garnish
The easiest way to make herb garden cocktails? Just pick some fresh and add them to the top of any beverage you like! Fresh basil, mint, sage, and rosemary are all excellent choices to add a little hint of herbal taste to your favorite cocktail, but the herb-garden garnish possibilities are endless—try keeping your drinks cool with herbs and edible flowers frozen into ice cubes, add a stalk of rhubarb instead of celery to a Caesar, and get creative with your summer cocktails. Happy gartending!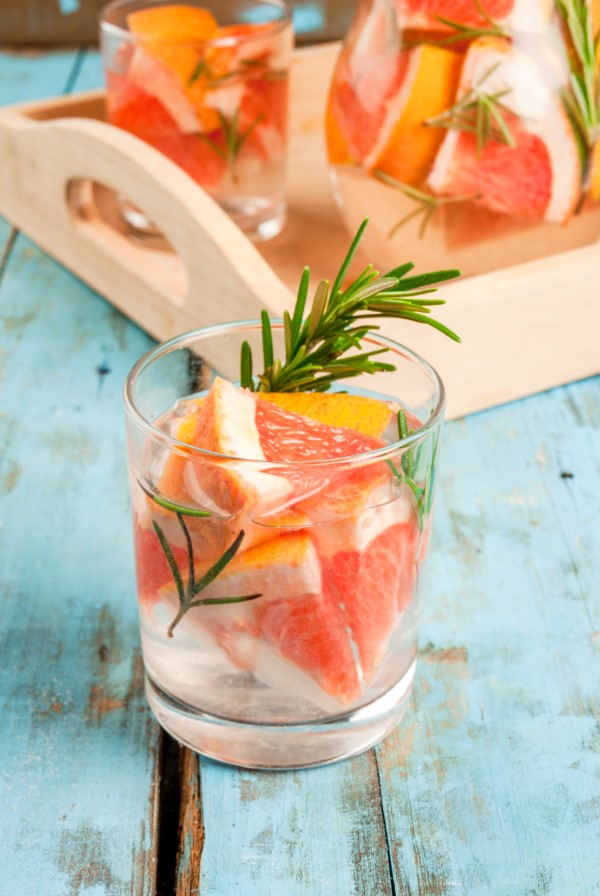 You might also enjoy these posts on garden-inspired beverages: