Ah, summer. It's the perfect time of year to relax outdoors with a drink, whether at an event like a wedding or shower, a small dinner party with friends, or just a warm evening on the patio. Take your summer cocktails to the next level by becoming a gartender and adding garden-inspired flavours to your beverages this season. These herbal cocktail recipes use ingredients fresh from the garden for a new twist on some classic drinks.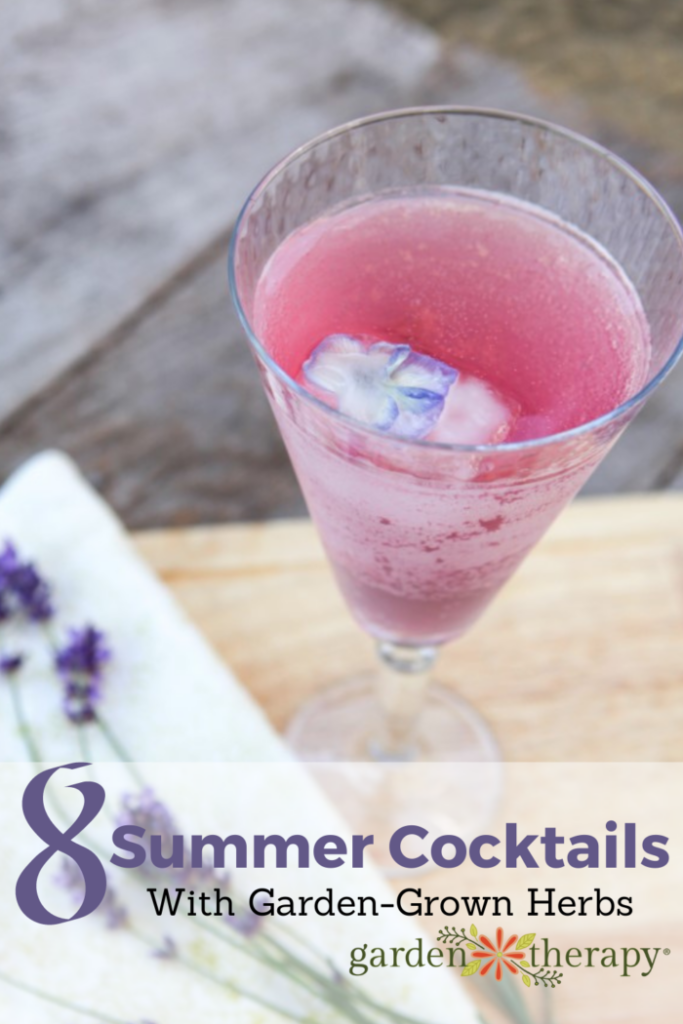 What Herbs Go in Cocktails? 7 to Try.
If you're interested in creating a cocktail herb garden, these are some of the most common ingredients used in herbal cocktails to get you started.
1. Basil
Known for Italian cooking, basil is one of the sweetest herbs to grow. While you can grab basil from the grocery store, anything grown in the garden will be sweeter as it has more room to grow. To grow basil, you will need some warmth and at least 6 hours of direct sunlight.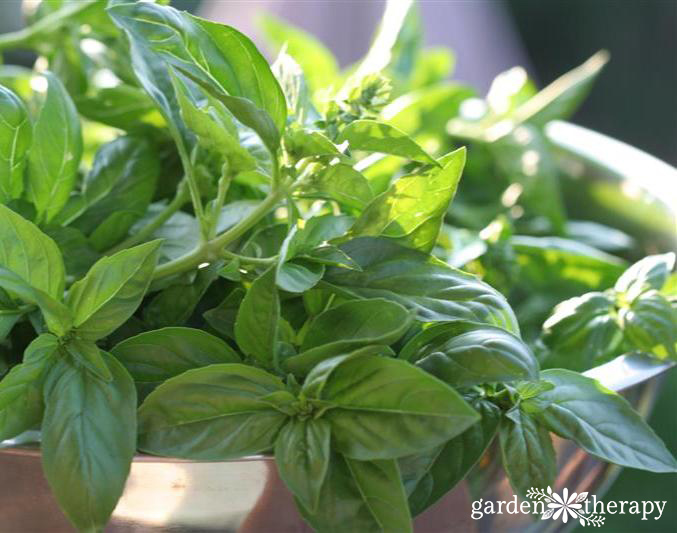 2. Mint
You surely have had a mint cocktail before! Another sweet-tasting herb, mint has a cool and refreshing quality to it. Depending on what variety you grow, it can lean more towards spicy, citrusy, or sweet.
3. Rosemary
An evergreen herb, rosemary has a strong woody flavour. When in cocktails, it stands out and also adds a pretty garnish. It almost looks like a pine tree clipping!
4. Sage
A little bit of sage goes a long way in your drink. With earthy undertones, sage has a pepper-like flavour that is sure to be the star of your cocktail. It pairs well with other heavy flavours that can hold their own.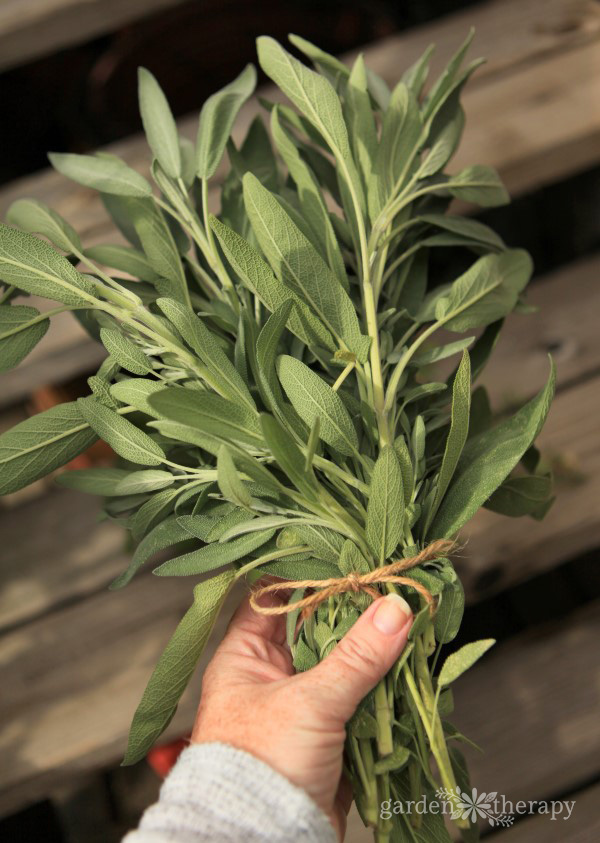 5. Lavender
Lavender drinks are all the rage these days. I've been growing culinary lavender for quite some time, enjoying many lavender-infused drinks in the summer. It has floral undertones, creating a unique sipping experience.
6. Lemon Verbena
A common tea ingredient, you can also add a hint of herbal citrus to your lemony drinks. Use as a garnish or reinforce anything that requires lemon juice.
Lemon balm is another similar but different herb. It is lemony with hints of mint while lemon verbena is sweeter.
7. Stevia
You know stevia as an artificial sweetener, but it actually comes from a plant. 200 times sweeter than sugar, stevia can sweeten up your cocktail with a single leaf or two while also providing a unique green tea taste.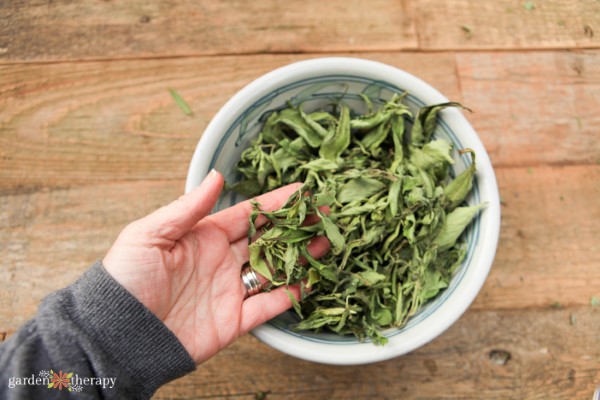 How Do You Make Cocktails with Fresh Herbs?
While you can certainly get creative while making herbal cocktails, knowing how to properly harvest the herbs will make your cocktail go from yummy to the must-have drink of the season.
Always harvest your herbs before they flower. If you notice flower blooms coming, simply pinch them off. This is when your plant has the highest concentration of oils and the taste will be better.
If possible, harvest your herbs in the morning before the sun gets too strong. This is when your plant is the most hydrated and the leaves are the freshest. By harvesting in the morning, you cause less stress to the plant. Of course, chances are you won't be enjoying your herbal cocktails first thing in the morning but you can feel free to refrigerate the herbs or make a simple syrup.
Simple Syrups
Simple syrups are the easiest way to go if you plan on having a few cocktails or want to have ingredients ready to go for a couple of weeks. Plus, it sweetens at the same time!
Simple syrups are made by infusing herbs in a sugar-water mixture over the stove. The herbs are then strained from the mixture. The resulting simple syrup mixes well with other liquids and can be stored in the refrigerator.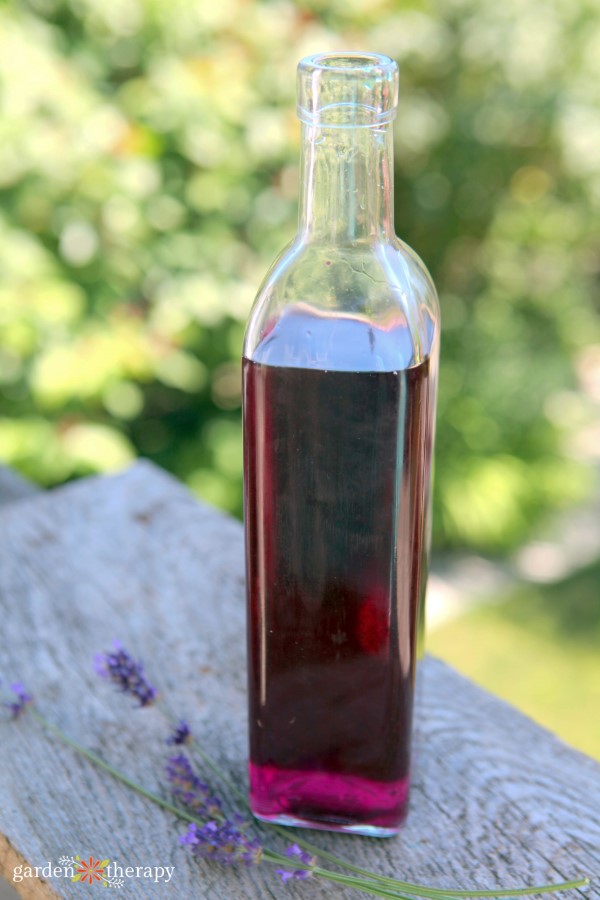 Muddled
To get the taste of fresh herbs instantly, muddle herbs before making a drink. Simply place your herbs in a glass or shaker and use a muddler with a round bottom. Feel free to add some sugar and fruit if your cocktail calls for it and muddle again before adding the liquids.
Garnish
The easiest way to make herb garden cocktails? Just pick some fresh herbs and add them to the top of any beverage you like! Fresh basil, mint, sage, and rosemary are all excellent choices to add a little hint of herbal taste to your favourite cocktail, but the herb garden garnish possibilities are endless.

Can You Use Dried Herbs in a Cocktail?
Dried herbs are wonderful to have on hand, especially during the winter months when access to fresh herbs is difficult. However, they do lose some of the taste that you get when enjoying fresh herbs.
Dried herbs can be trickier to use in herbal cocktails. They work best in a simple syrup and then strained from the mixture. Larger leaves and sprigs such as rosemary, basil, mint, and lemon verbena will work okay when dried. You just don't want any dried floaties in your cocktail!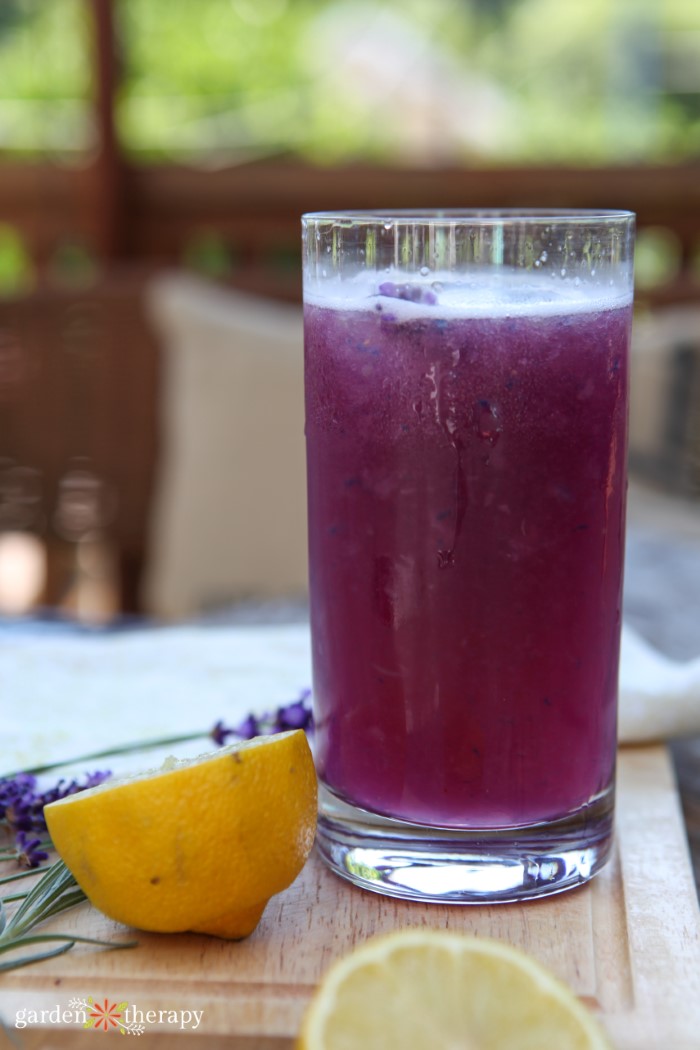 My Favourite Herbal Cocktails from the Garden
Here are some of my tried-and-true herbal cocktails that I have made and loved. You can come up with all sorts of creative ways to use herbs in your favourite cocktails, but these recipes will give you a jumping-off point to come up with your own personalized recipes.
Lavender Gin and Tonic
You probably already know how crazy about lavender I am are here at Garden Therapy. A classic gin and tonic already has the wonderful botanical taste of juniper, which pairs well with the delicate floral flavour of lavender. Add a splash of this lavender simple syrup and a wedge of lemon to your next G&T for a cocktail that tastes like a dream.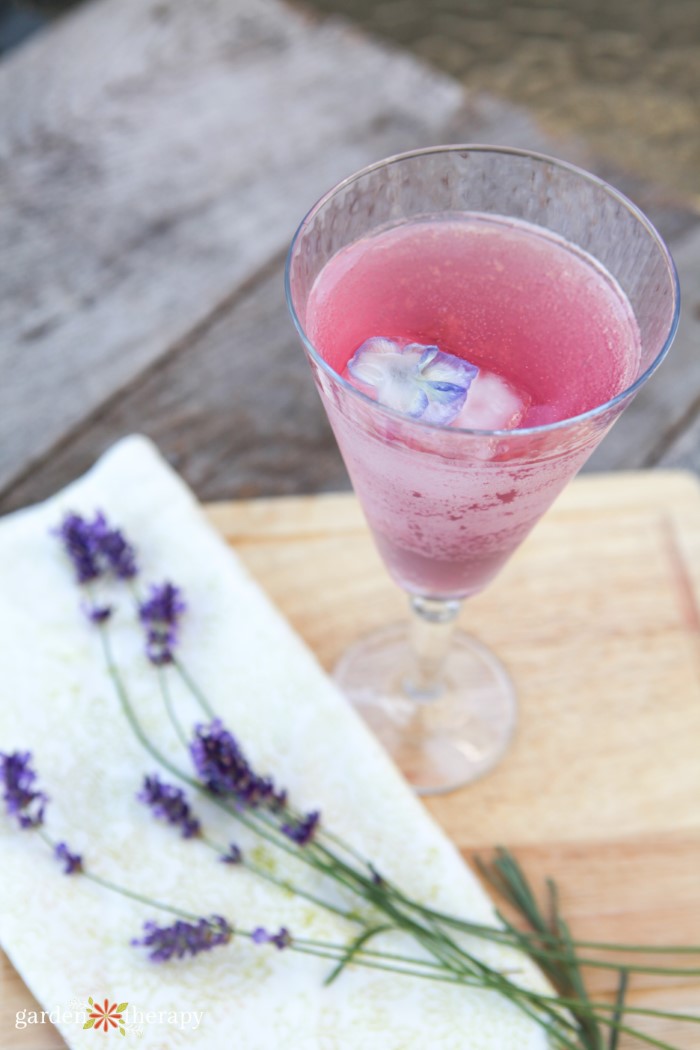 Cucumber & Rose Gin and Tonic
Not to be outdone, Hendrick's Gin has a quirky little video on how to make the perfect G&T with their cucumber and rose flavoured gin. I had the opportunity to try one first hand a few summers ago when I took a spin in the A.W.E.V.A.N.A.I.R. (affectionately known by the curious crowd as the Amazing, Whimsical, Enchanting, Voyaging, Astounding, Nocturnal, Ascending, Interstellar, Roamer), a towering hot air balloon adorned in cucumbers and roses. It cruises at an altitude of 44 ¼ cucumbers into the skies of Vancouver. See the event on social media #hendricksgin & #hendricksballoon. 
Green Stevia Mojito
Mojitos are a perfectly refreshing summer drink. Mix up a mojito with fresh stevia leaves muddled with lime juice and rum for an even fresher taste. To kick things up, try using mint varieties in fun flavours like chocolate mint or apple mint.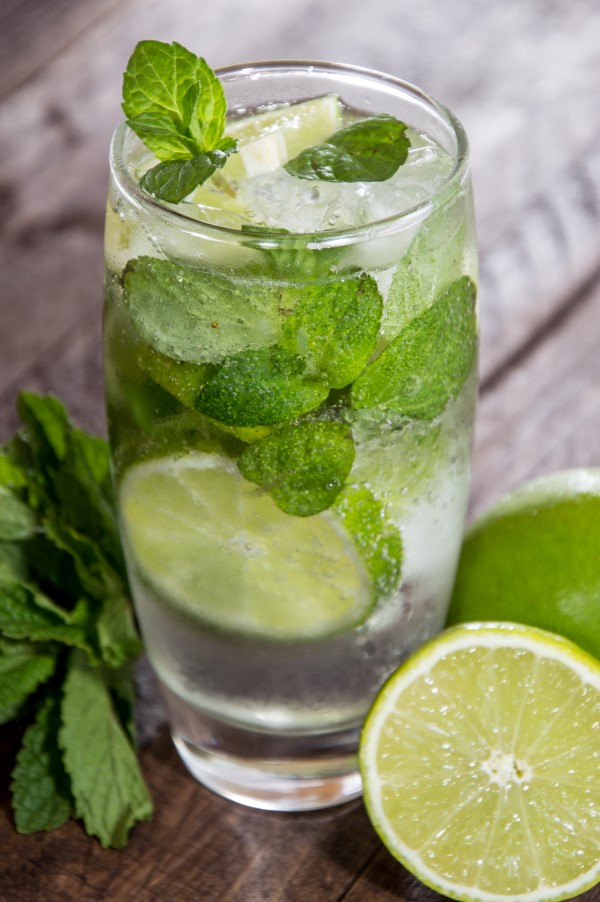 Moonlight Mojito
For even more mojito fun, try this recipe from my book Garden Made. The addition of fresh ginger gives it a little spice and a lot of refreshing kick.
6 mint sprigs
1 tsp. grated fresh ginger
2 tbsp. sugar
Juice of 1 lemon
3 oz. dark rum
Ice
Soda Water
To make, muddle the mint, ginger, and sugar with a mortar and pestle. Add lemon juice and stir. Put the mixture in a cocktail shaker with the rum and ice, fill with soda water, and shake it all up. Stir and pour into glasses and enjoy!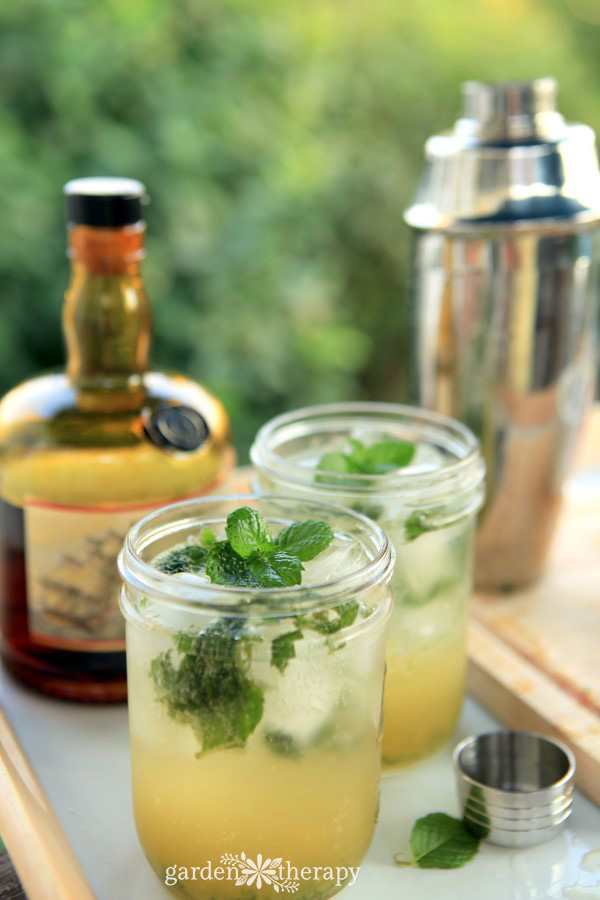 Rosemary Martini
We all know that herbs taste great with olives, and olives taste great in martinis, so why not combine all three? Make a classic martini, but skewer your olive with a rosemary branch. The rosemary gives this cocktail subtle botanical notes that pair perfectly with a savoury olive. Plus, it looks beautiful so it is ideal for entertaining.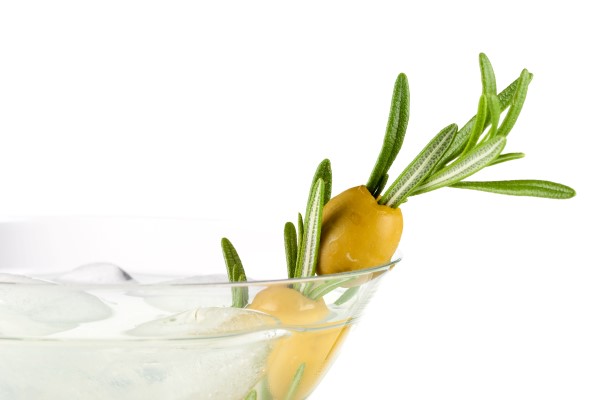 Tropical Treat
Follow this recipe for Pineapple Basil Soda and add a splash of rum or vodka for a grown-up version. The combination of pineapple and basil is surprising, refreshing, and delicious. Sip this and you'll feel like you've been transported to an exotic beach.
Infused Vodka
Mix soda or tonic with a shot of fruit-infused vodka and garnish with a fresh sprig of basil or rosemary for some delightfully simple and refreshing herb garden cocktails. Infused vodka will take your favourite cocktails to the next level and it is surprisingly easy to make. This is a nice way to use extra berries or other fruit from the garden and makes a lovely gift as well.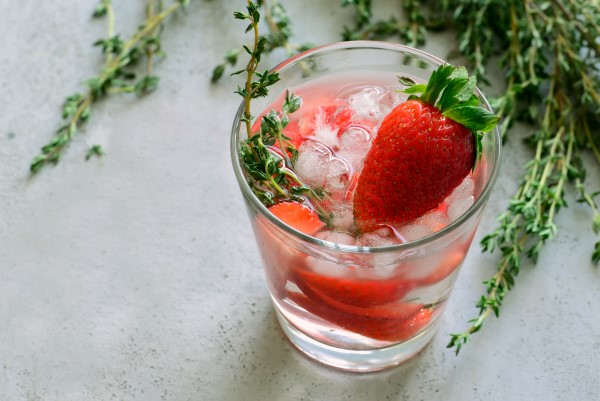 Rosemary Fireball Bloody Mary
Spice things up by adding hot peppers and Indigo Fireball tomatoes to your next Bloody Mary. These cherry tomatoes have a wonderfully tart taste and a beautiful red and yellow flame-like pattern. Follow a traditional Bloody Mary recipe, but puree some Indigo Fireball tomatoes and rosemary leaves and add that in with your tomato juice. Don't forget to ramp up the spice on this one, it is called a fireball after all. Garnish with a trio of whole Indigo Fireball tomatoes on a skewer.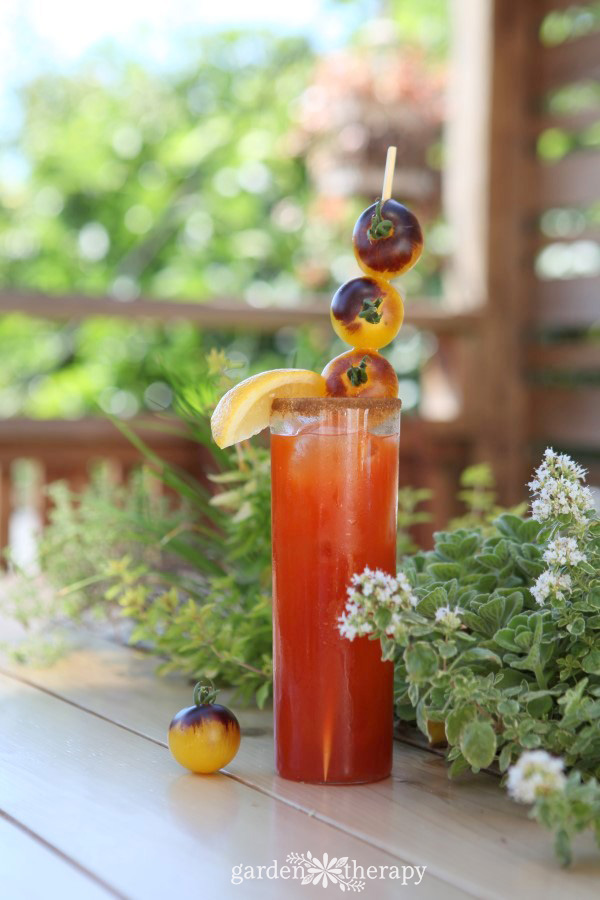 Growing a cocktail herb garden will surely keep your drinks refreshing and unique this summer. Try keeping your drinks cool with herbs and edible flowers frozen into ice cubes, add a stalk of rhubarb instead of celery to a Caesar, and get creative with your summer herbal cocktails. Happy gartending!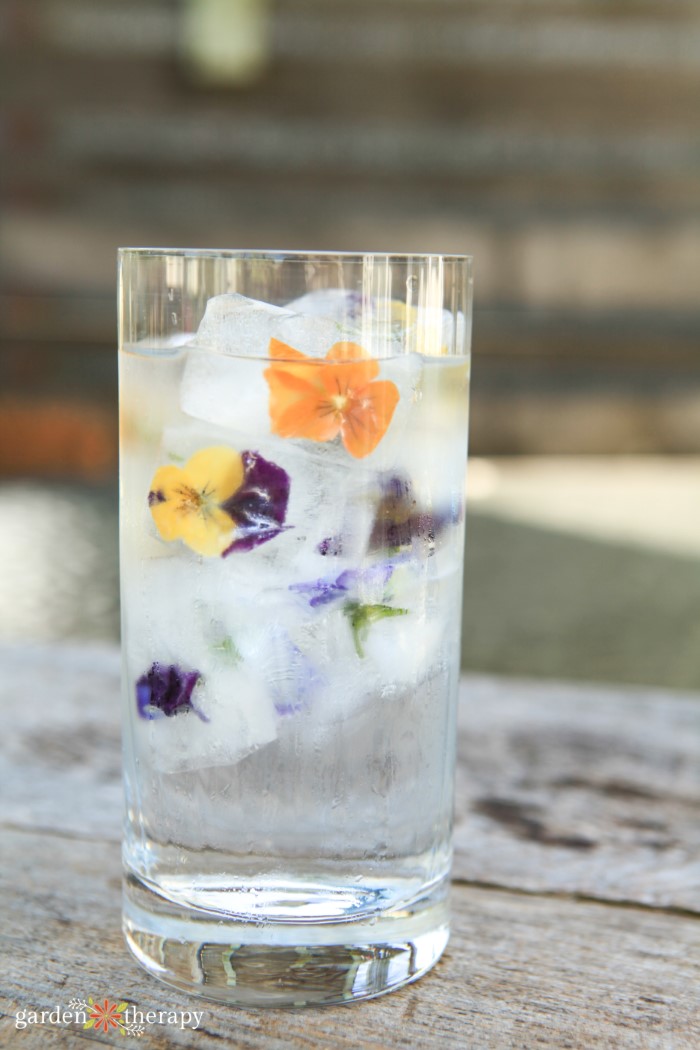 More Posts About Garden-Inspired Beverages: