O' Christmas tree, O Christmas tree, how lovely are thy branches! But are those branches real or fake? Artificial Christmas trees are on the rise as many families choose to forgo the traditional real tree for their home. Before buying into the artificial trend, learn all about the differences between a real vs fake Christmas tree.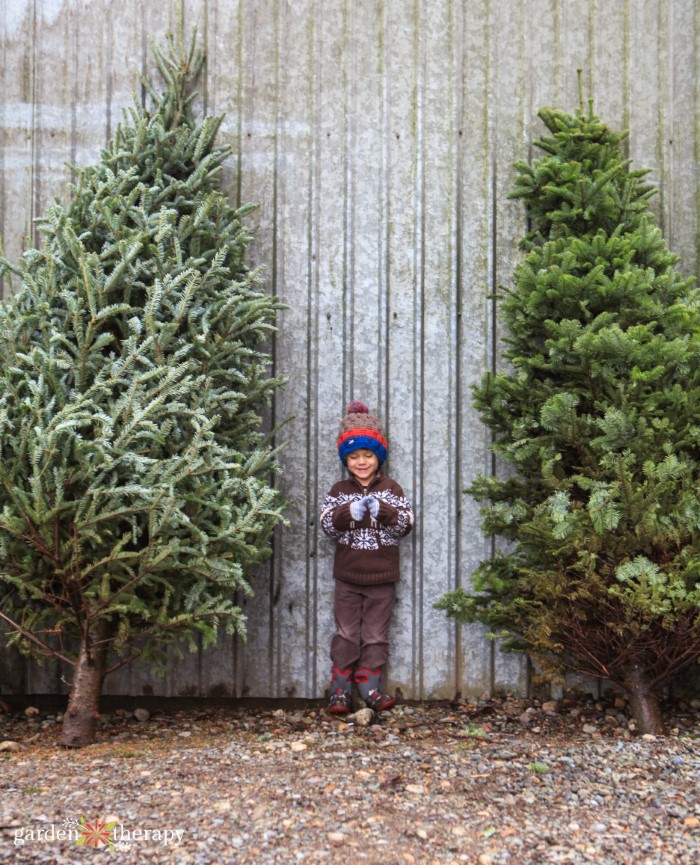 The Christmas tree is a tradition that goes deep for many families. People first began decorating trees in their homes for the holidays as early as the 1600s. By the 1800s, everyone in the USA was doing it!
Unfortunately, the natural supply of evergreens began to drop in the early 1900s and the use of artificial trees became encouraged. Which of course, caused the boom of Christmas tree farms, a sustainable way to honour the centuries-old tradition. One that my family enjoys today!
In my house, you would never catch me alive with a fake Christmas tree. I'll go into plenty of detail below about the pros and cons of each type of tree, but I'll just say that I ALWAYS side with Mother Nature. Even when I don't feel like celebrating, I go for a real option. I love that you can get them in all sorts of sizes from 12 ft monster trees to tabletop Grinch trees. Really, there's one out there for anyone!
But, I get that some people find the low-maintenance nature of artificial trees appealing. So if you're on the fence about buying a real vs fake Christmas tree this year, this list may help you decide!
In this post, we'll talk about…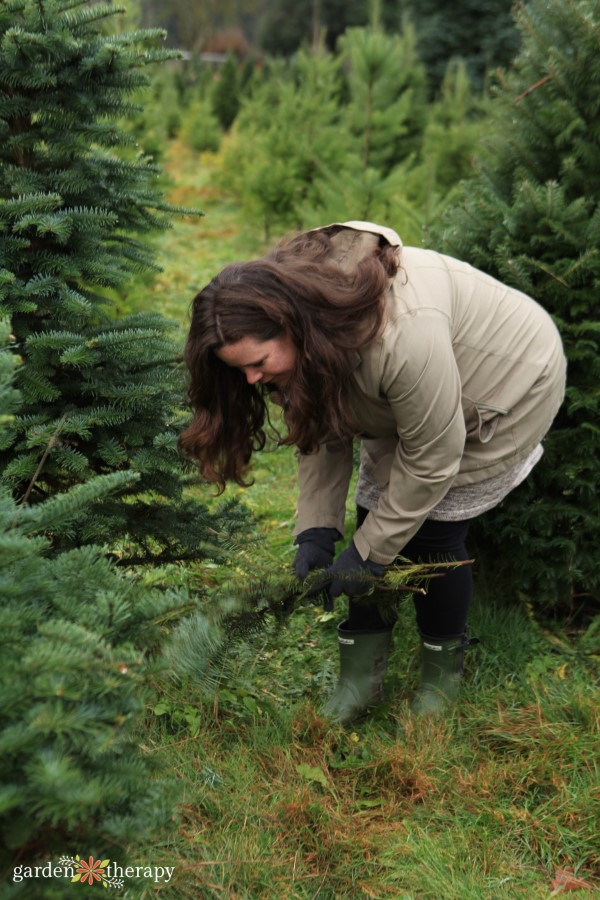 Pros of Real Trees: Why Real Trees Are Better Than Fake ones
I lean heavily towards team real tree, and I'm not scared about who knows it! Here's why real trees are better than fake ones.
Biodegradable. Christmas time means tons of gifts, wrapping, and over consumption. By keeping more plastic out of the landfills, we're doing our part.
Evergreen smell. Nothing can beat the smell of a real Christmas tree. Nothing!
Recycling Programs. According to National Christmas Tree Association (NCTA), there are more than 4,000 Christmas tree recycling programs in the USA alone. Plus, there are all sorts of crafty ways to recycle your Christmas tree too!
You can replant them. If you opted to have a living Christmas tree, you can replant it outside when you're done using it for the holidays.
Reusable. The tree is made from good quality wood. From mulch for the garden to natural branch coasters, you can reuse your Christmas tree many different ways.
Variety. Whether you want a tall skinny tree or a wide and bushy one, there are so many varieties of Christmas trees out there for you to find the ideal fit.
Traditional experience. I love taking my kiddo to the Christmas tree lot to pick out a tree. It's a tradition and experience I wouldn't ever want to give up. Much better than browsing the aisles at Walmart for a tree!
Supports local farmers. Most trees are grown in the USA and Canada. The NCTA reports that the USA has almost 350 million Christmas trees currently growing and employs over 100,000 workers nationally.
Plants more trees. NCTA reports that for every tree harvested, 1-3 seedlings are planted the next spring.
Its looks amazing. I love the imperfections of a real Christmas tree. Fake ones always have the perfect point and bushiness all around but I love a tree that looks like the work of Mother Nature.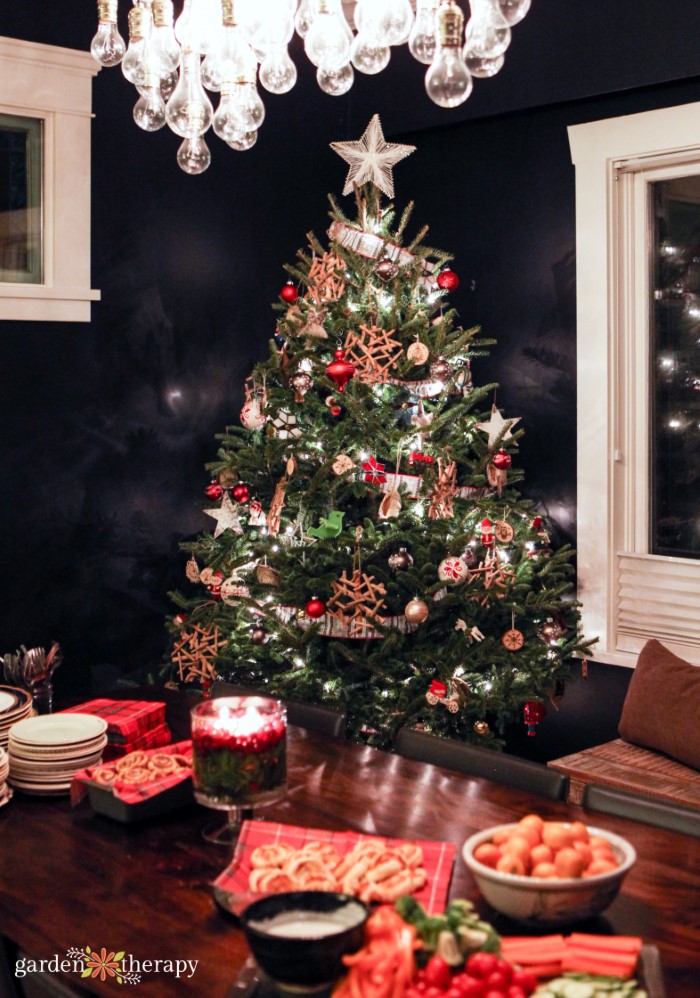 Real Tree Cons
Even if I'm on team real for real vs fake Christmas trees, I still have to play fair. Here are the downsides to choosing a real tree.
You have to buy one each year. While I love the tradition of going to the lot each year, I know others find it a hassle or don't like spending the money each year.
Water daily. In order to make sure your tree doesn't die out before Christmas day, it needs a constant supply of water. But, it's not as hard as you think! I walk you through the entire process of how to care for a Christmas tree here!
Needle loss. If it does get dry, you'll notice plenty of needles dropping. Even a healthy tree will still drop needles over time.
May have bugs or mold. Since they're grown outside, they might have a few hidden treasures accompanying them.
Fire prone. Having a dry Christmas tree in the house can be a fire risk. Keep them away from any open flames.
Limited life span. Real Christmas trees only last so long so you better enjoy them while they're here.
Disposal. At the end of the holidays, you will have to either compost or recycle your tree rather than storing it.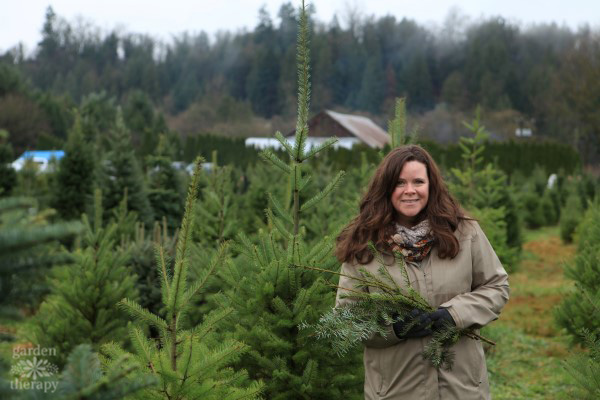 Pros of an Artificial Christmas Tree
How exactly does a fake Christmas tree hold up in comparison? Here are the good things about buying a fake Christmas tree vs a real one.
Reuse them. While it's still more environmentally friendly to use a real Christmas tree, reusing a fake one is friendlier on the wallet over time.
Easy to assemble. Most fake trees only require a few pieces to put together and some fluffing to try and mimic the real thing.
No water. You don't have to worry about any maintenance for this tree.
Fewer needles. Less needles are going to shed, though you will still notice some plastic needles that need vacuuming.
Allergy approved. Anyone who is sensitive to evergreen trees will benefit from an artificial tree.
Lights. Some artificial trees come equipped with their own lights. This makes set up quicker.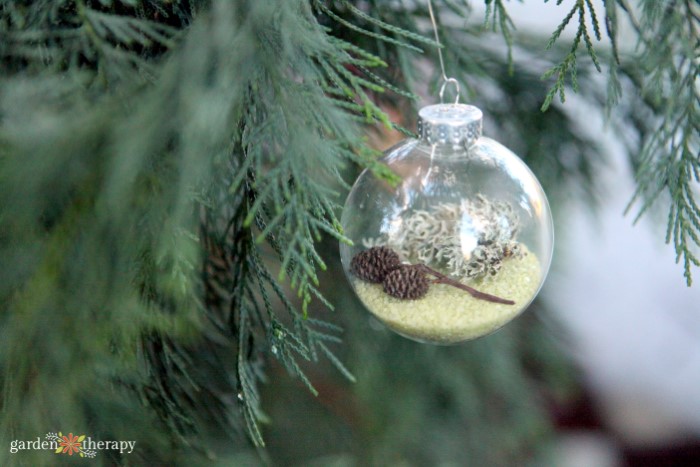 Cons of an Artificial Tree
For every pro, there's going to be a con. Personally, this list of cons is enough to convince me to go with a real tree but I'll let you decide!
Made of PVC. This is a petroleum-based and non biodegradable plastic. Not only is this harmful to the environment, but even the smell of the tree in the room can be bothersome.
Non recyclable. Most fake Christmas trees are only used for 6 years before they no longer look good or work. When you're done with the tree, the only place to put it is the dumpster.
They break. If you lose enough branches from storing or a piece breaks completely, your Christmas tree is suddenly useless.
No Christmas tree smell. You don't get that classic, fresh evergreen scent with a fake one. While you can buy artificial scents to replace it, it's just not the same!
Need storage. Christmas trees are BIG and can take up a lot of room. If you don't have much storage space, it's likely not worth it.
Doesn't look the same. Let's face it, trees look better when they're not perfectly shaped. And even then, you can always instantly tell when it's a real vs fake Christmas tree.
Made abroad. The NCAT reports that 80% of artificial trees are manufactured overseas. That's huge compared to the local real Christmas tree industry!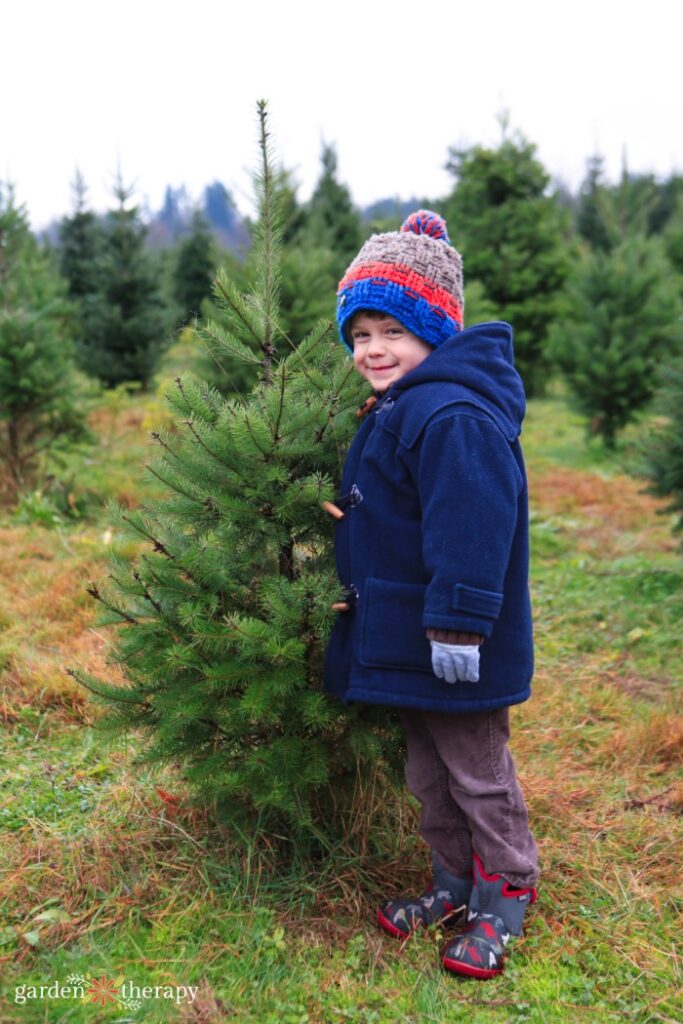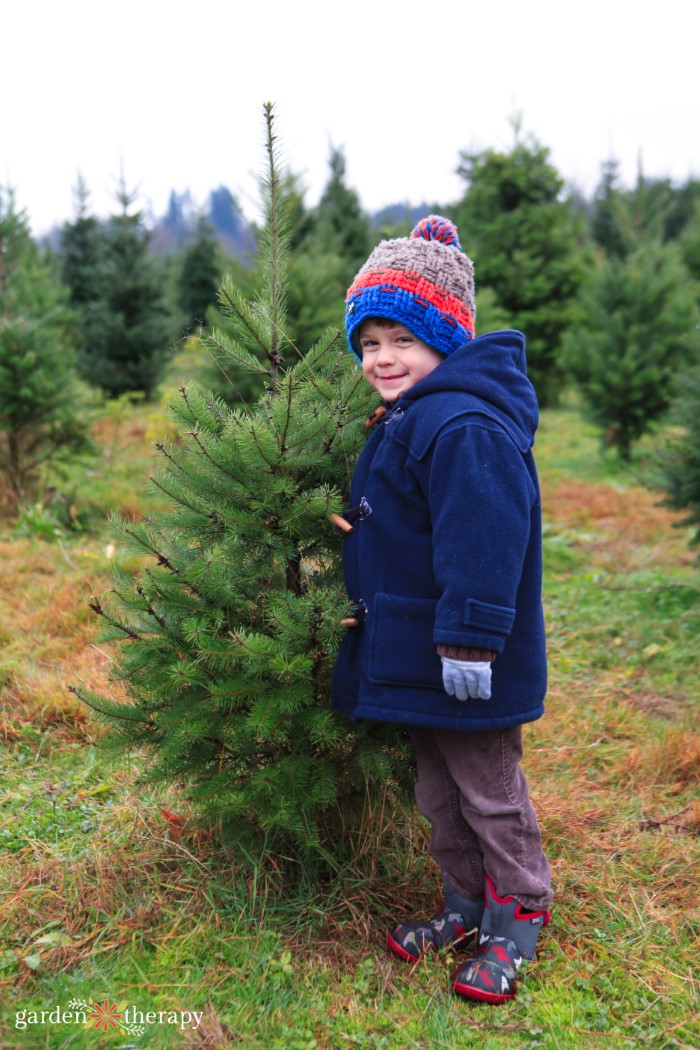 FAQ About Real Vs Fake Christmas Trees
Is it More Environmentally Friendly to Have a Real Christmas Tree or an Artificial One?
It depends on how you get your tree. If you go out and chop a tree down in the forest, this is not the best way. You can disrupt local ecosystems, especially when many people choose to do it this way. Christmas tree farms, however, are extremely sustainable as they plant 1-3 seedlings for every tree they harvest.

Artificial trees should be avoided as they are made of non-biodegradable plastic. Due to their size, you want to avoid buying this much plastic as much as possible. If you do want an artificial tree, try to find a used one to give it a second life.
How to Care for a Real Tree
When it comes to care, you want to make sure you are giving it PLENTY of water. Trees are big drinkers and will look good as long as they don't dry out. You also may need to give them a fresh cut to ensure they do drink up as their drinking pores can get blocked by sap. Check out my complete guide on Christmas tree care.
How to Choose a Christmas Tree
You'd be amazed at the sheer amount of options there are out there for Christmas trees. The most important thing to consider is that the size and shape are right for your home. Secondly, you want to find a fresh tree that isn't losing very many needles. Learn the different types of Christmas trees and what to keep an eye out for here.
So, what do you think? Have I convinced you to go with a real tree? Or will you be sticking with artificial?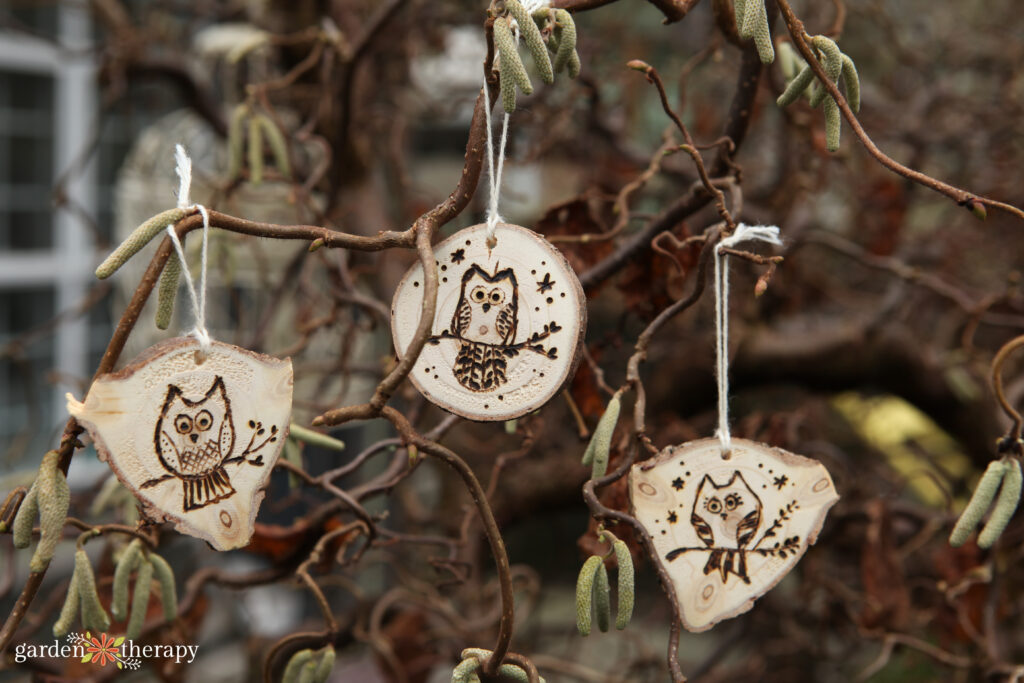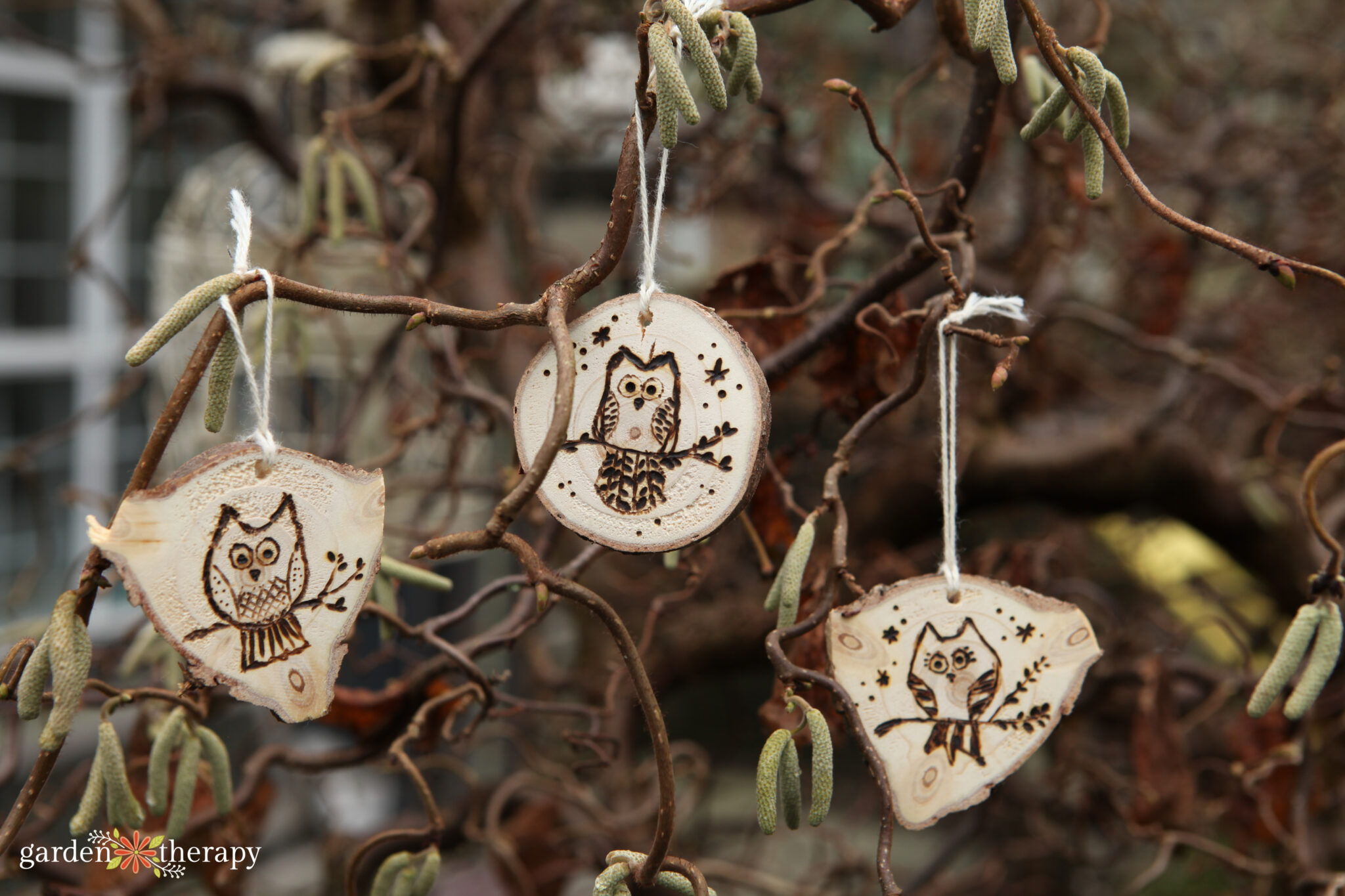 More Posts About Christmas Trees