Picking a fresh Christmas tree is one of the best parts of the season. However, you'll need to learn Christmas tree care to keep the magic going all month long. This post will show you how to pick the right tree and keep it thriving!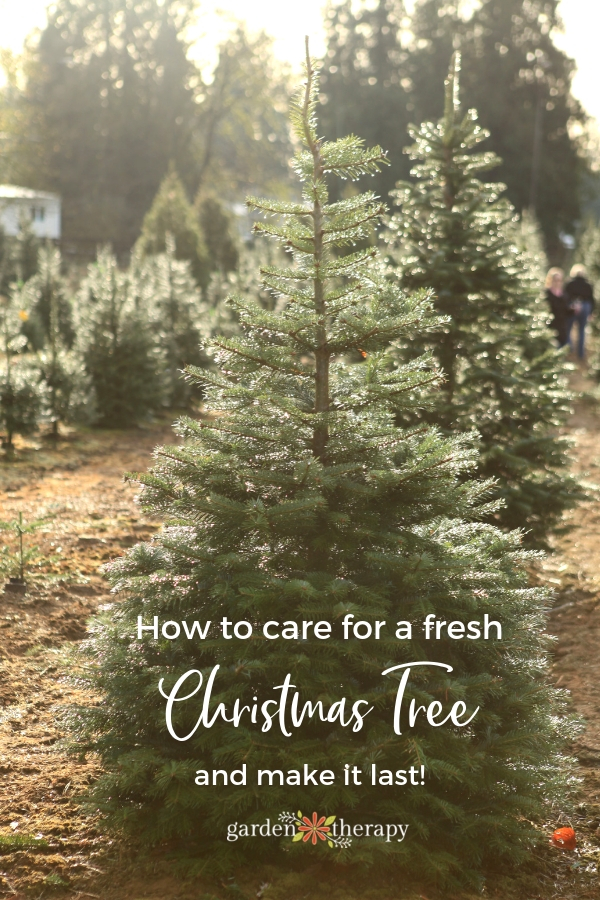 For centuries, the Christmas tree has been an honoured tradition for the holiday season. The pagans were first, bringing in boughs of evergreen during the winter solstice to remind themselves of the greenery of spring.
Taking inspiration from the pagans, the Christmas tree originated in Germany. The first Christmas tree was said to belong to Martin Luther, who was in awe of the brilliance of the stars among evergreens. To recreate the beauty, he placed a tree in his home and decorated it with lighted candles.
The German settlers in Pennsylvania brought this tradition to America, erecting their first trees in 1747. It wasn't until the 1980s that Christmas trees rose in popularity and people began decorating their own.
To keep this brilliant tradition going, grab a fresh tree from your local seller. Many people avoid the mess of a real tree, but with the proper Christmas tree care, you can lose very few needles. Then you have a fresh, wonderful-smelling tree that's also much better for the environment.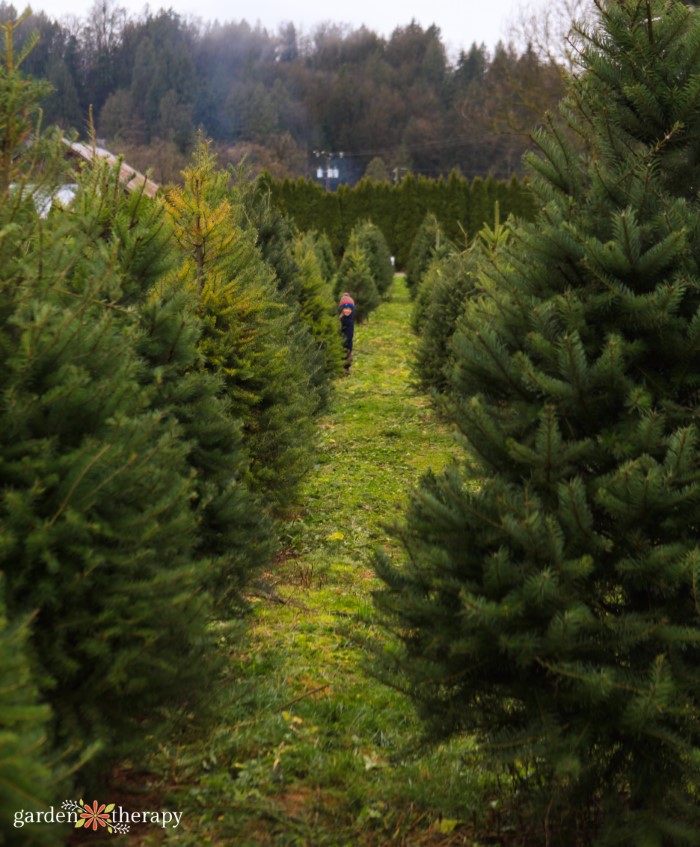 How to Care for a Christmas Tree
Your perfect Christmas tree is only perfect if it lasts through the season! With these Christmas tree care tips, you will be able to choose a tree that is fresh as well as learn how to keep it beautiful throughout the holidays.
PICK THE FRESHEST TREE POSSIBLE
Head out to a local tree farm and cut your own for the freshest tree. If you buy your tree from a lot, then there is a simple test to help you decide if it is fresh enough to take home. The last thing you want is for all of the needles to drop as soon as you hang your decorations.
Test tree freshness by holding a branch tip firmly between your thumb and forefinger; with the opposite hand pinch the branch slightly higher and slide your fingers up the branch against the grain. The needles should not come off the branch. (As a side note, this is the easy way to remove leaves from woody herbs like rosemary, sage, and thyme.)
Now that you know it's fresh, make sure that you choose a tree that is right for your space with the help of this guide: How to Choose the Right Fresh Christmas Tree for Your Family.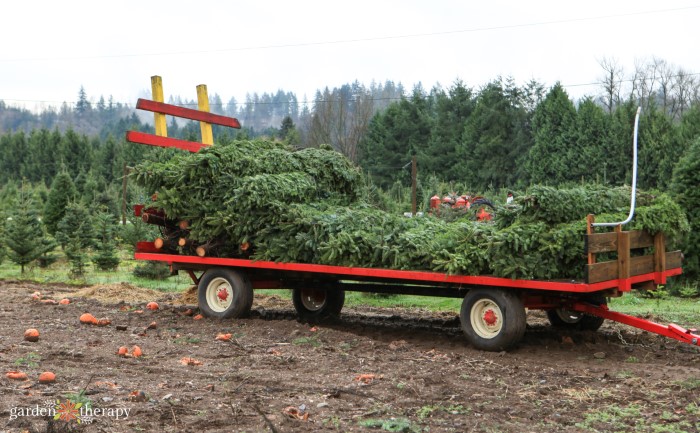 Make a Fresh Cut
Keep your tree fresh by cutting a 1-2 inch thick slice off the base of the trunk before placing it in water. You may not have a saw handy, so ask if they can cut it at the tree lot before you take it home. Most sellers will automatically make a fresh cut for you.
Get the tree in the water right away if possible. Otherwise, you can leave it for 6-8 hours before you will need to make another fresh cut. If you can't erect your Christmas tree right away, try to place it in a bucket of water and leave it somewhere unheated. A garage will protect it from wind and avoid freezing the water.
Water, Water, Water
Christmas trees drink LOTS of water so be sure to check the water levels every day. Purchase a stand that will hold enough water. The box should give an estimate on how much water it holds, but remember, that won't count the water displacement when the trunk is in it.
As a general rule, a tree drinks 1 quart of water for every inch in diameter. A tree trunk that is 3 inches wide will therefore drink 3 quarts of water a day. Keep this in mind when buying a tree and stand.
Display your fresh Christmas tree in a location out of direct sunlight and away from heat vents. Do not let the reservoir in the tree stand dry out ever. All of these things dry out the tree more rapidly and speed its demise.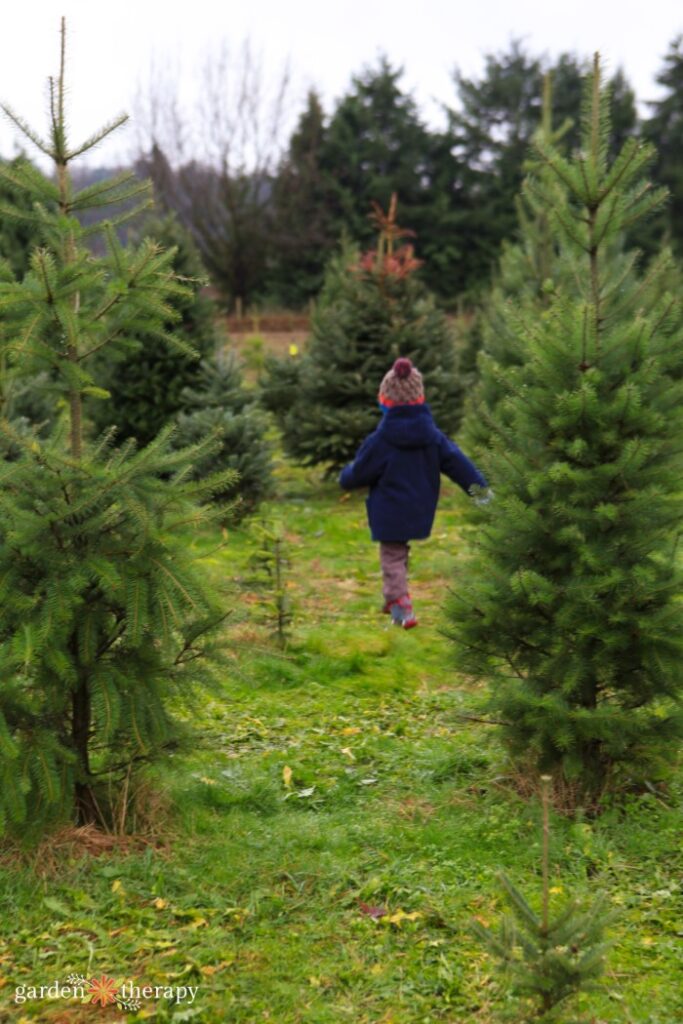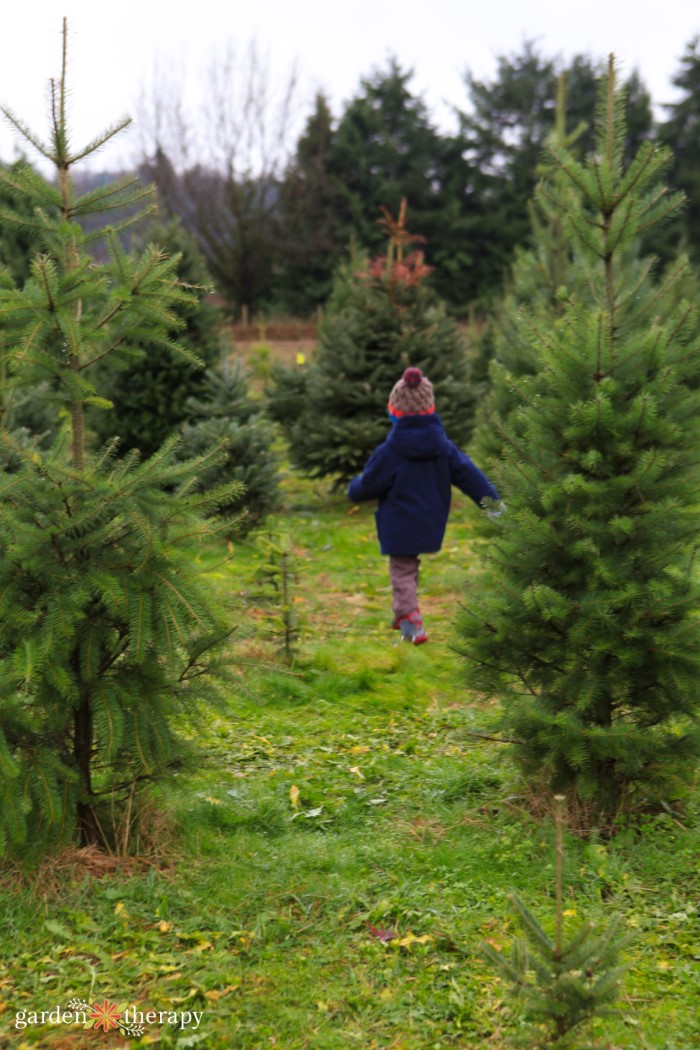 Living Tree Care
An increasingly popular choice for Christmas trees is to purchase a potted, living tree. If you decide to get a living Christmas tree this year, plan on keeping it in the house no more than a few days. The dry warm air may be lovely for you, but it takes a toll on an evergreen.
Keep it Outside
Once you have celebrated with your tree, it's time to set it back outside. You don't need to plant it right away, which is good because in some areas that might be hard with frozen soil! But even setting it back into its natural environment should be done with caution. It is important that the tree be re-acclimatized to outdoor conditions gradually when returning outdoors.
Water Well
Place it in an unheated, sheltered location a day or so for the transition. After that, water it well and take it back outside. If the ground is not frozen, plant it. If the ground is frozen, protect the root ball by insulating it in a pile of moistened mulch or straw until the thaw.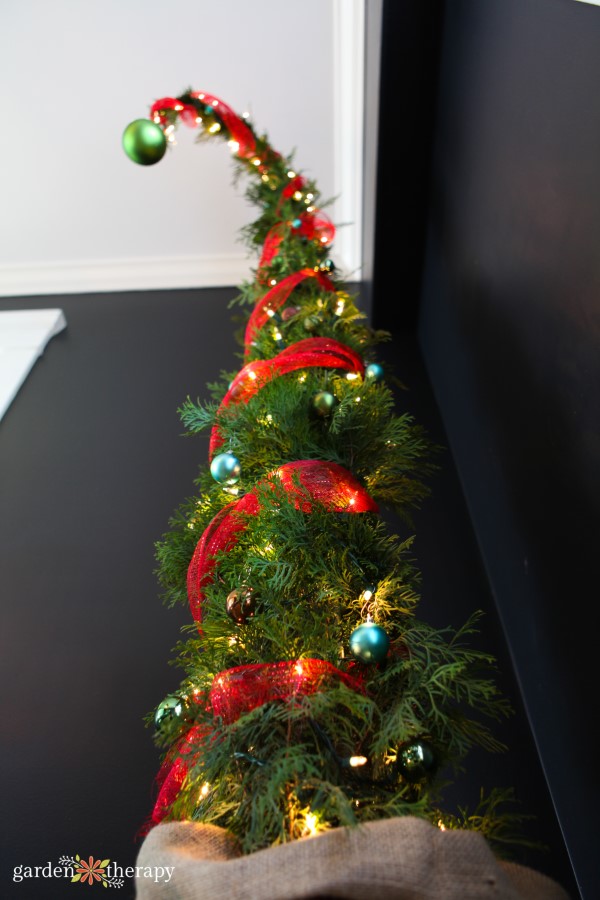 What to do After Christmas
With these tips, your fresh tree will look gorgeous for the holidays and provide your family with plenty of enjoyment. What should you do after Christmas?
Look up your local tree recycling programs. Some have a roadside pickup, while others have central drop-off locations. I know of at least one city that has a great program where you can take your tree to a goat farm and stay to watch the goats chow down. They go after the trees like crazy, and they will eat all the needles and branches right down to the trunk!
Or you can always get a bit crafty! Why not make a few of these fun projects with your recycled Christmas tree?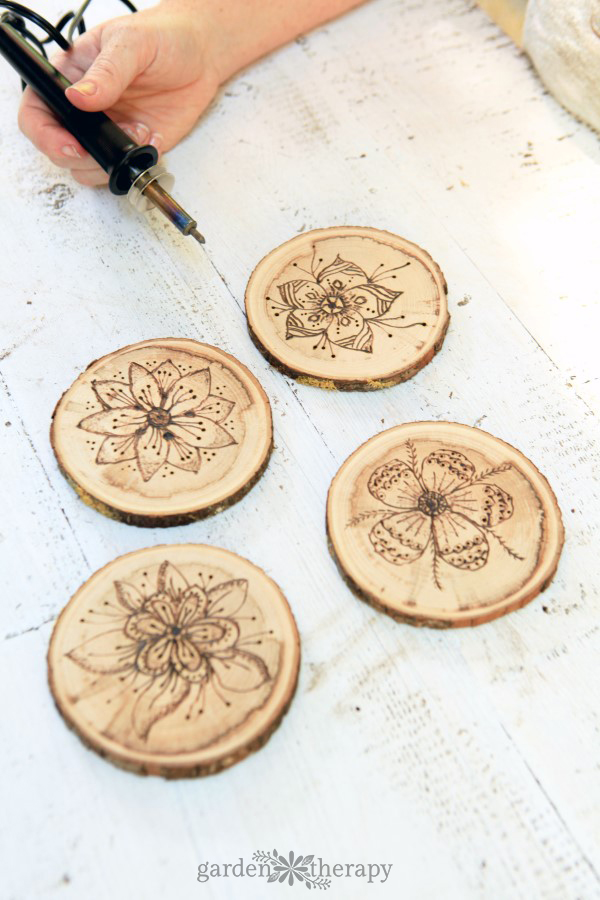 FAQ About Christmas Tree Care
What Do You Put in Christmas Tree Water to Keep the Tree Fresh?
You may have seen advertisements for Christmas tree food or other homemade recipes to help keep your tree fresh. But don't add anything to your water! Additives such as bleach, aspirin, sugar, or anything advertise for Christmas trees are completely unnecessary. In fact, some may harm the tree. Just plain water is all your tree needs to make it through the holiday season.
How Do You Keep a Christmas Tree from Drying Out?
Every single day, check the water levels of your tree. Your tree trunk should be submerged in at least 2 inches at all times. A Christmas tree stand should hold a minimum of 1 quart of water or you will notice yourself refilling it multiple times a day.
Besides lots and lots (and lots) of watering, don't let your tree get too hot. Consider lowering the temperature of the room your tree will call home. This may mean placing it in a room you don't spend too much time in. Keep it away from all heating sources such as fireplaces, heating vents, and direct sunlight.
If your home is naturally very dry, consider adding a humidifier to the room to help prevent your tree from drying out.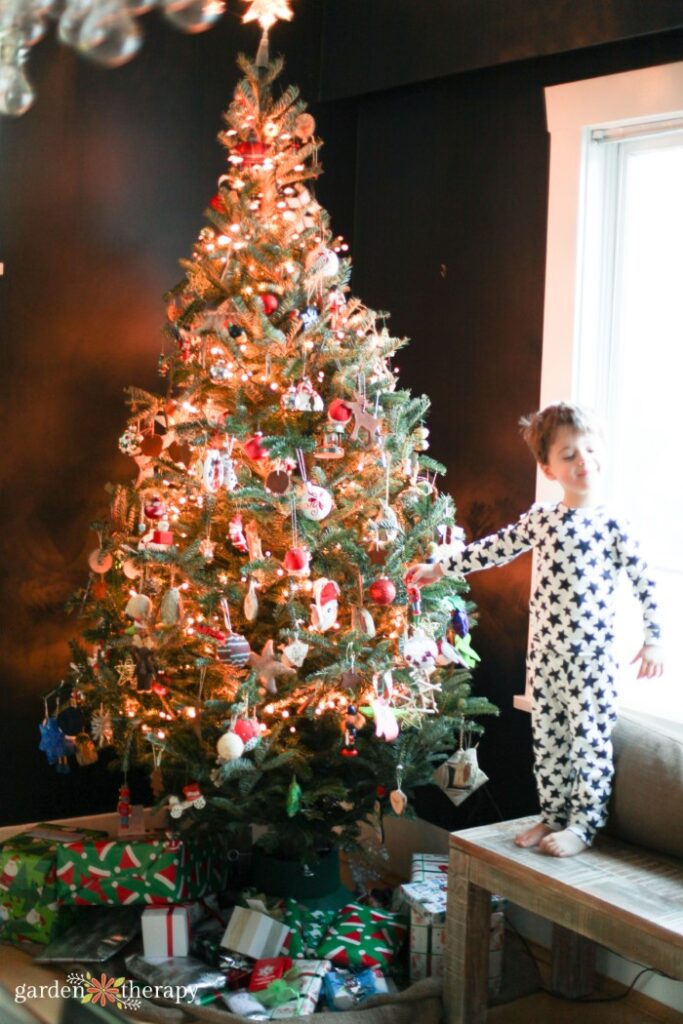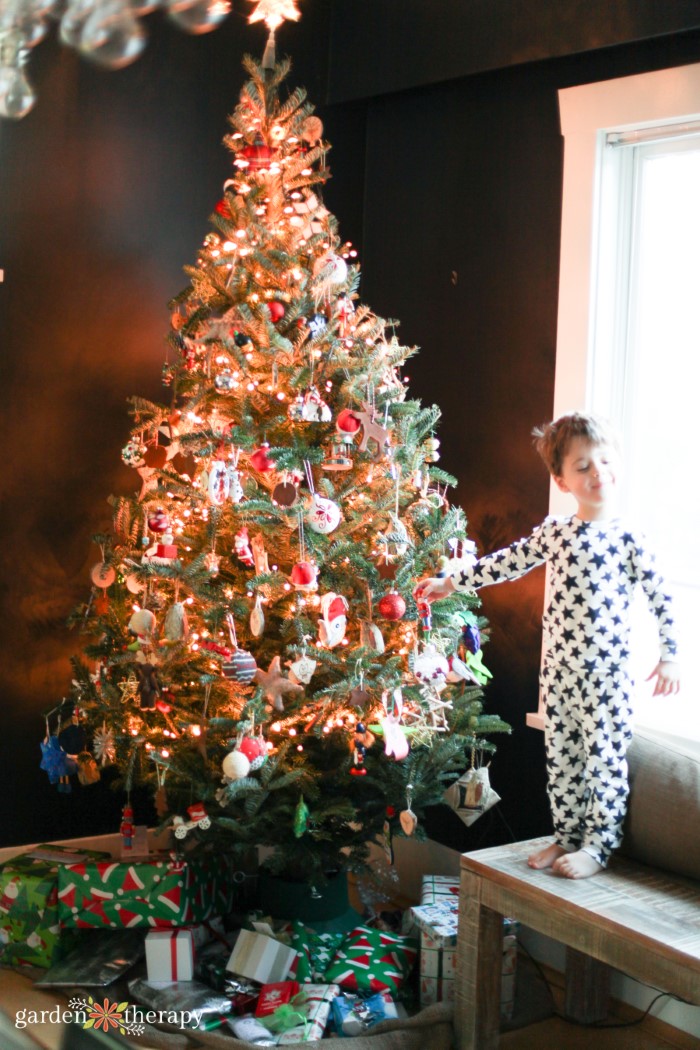 What Do You Do if Your Christmas Tree Doesn't Drink Water?
If you're checking the water levels and notice it's not changing, your tree is likely not drinking any water. This means you will need to make another fresh cut. When you cut a tree, resin seeps out and can block the pores that intake water.
Upon purchasing, the seller should make a fresh cut to help them absorb water. If you need to make one yourself, the cut should be at least 1-inch.
Is it Normal for Needles to Fall Out of the Christmas Tree?
A Christmas tree will naturally drop needles throughout the holidays. But if you notice it's dropping a TON, then your tree is dried out. Water well and keep it away from heat to prevent needle loss.
When choosing a Christmas tree, make sure it's fresh. Fresh trees should only lose a couple of needles when you pull along the branches. You can also tap the tree on the ground if it's not too big and see how many needles fall off.
As your tree ages, it will drop more and more needles. You want to try and take the tree down before it dries up completely or cleanup will be a big chore!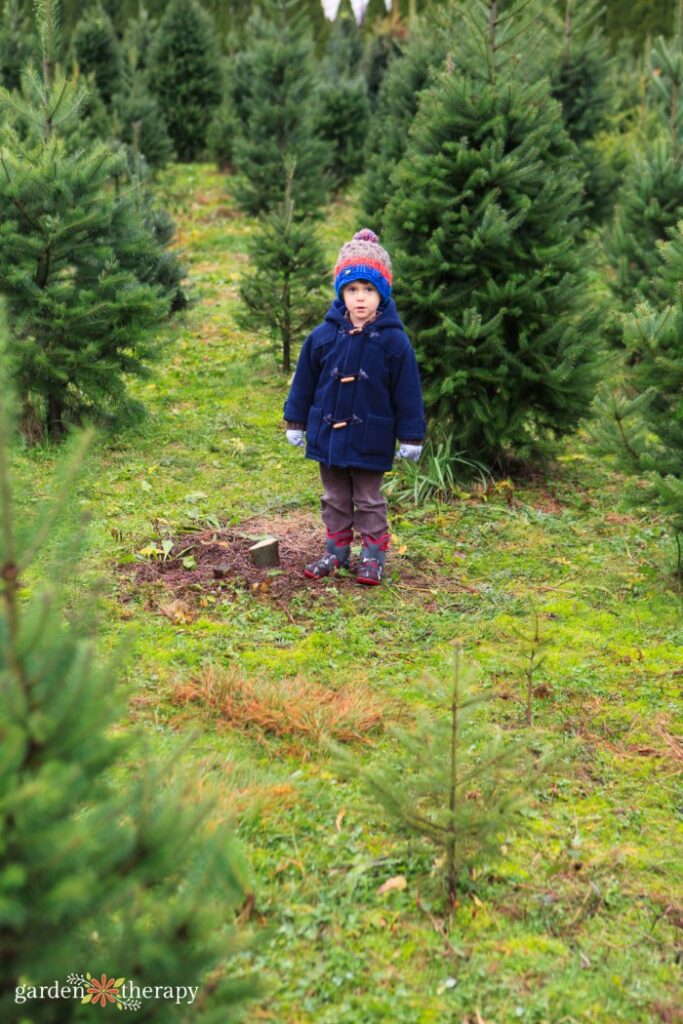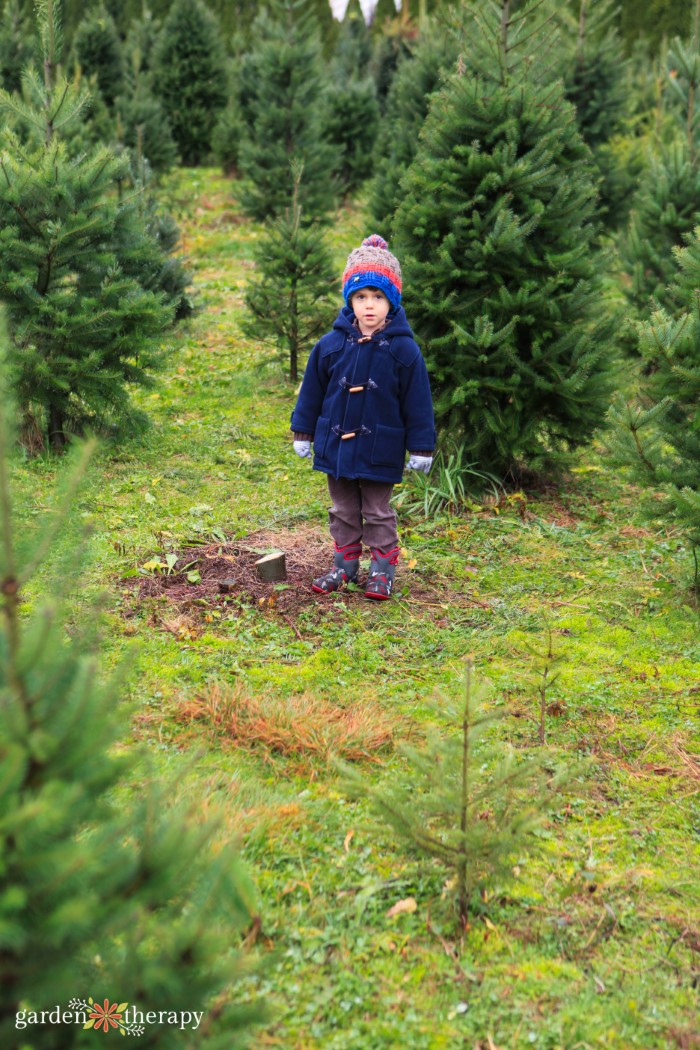 Can You Overwater a Christmas Tree?
You cannot overwater a Christmas tree. They need lots of water while inside the home, especially during their first week, so be sure to always keep the stand full of water.
The general rule is that you need a quart of water for every inch in diameter. For example, a trunk that is 2 inches wide will drink 2 quarts of water a day. This rule helps you pick out the right size stand and tree to match each other.
How Long Can Christmas Trees Last Without Water?
Christmas trees can last 6-8 hours without water before they will begin to dry out. While transporting, keep the surface of the fresh-cut clean and avoid any damage.
When at home, leave it in water and the garage until you can bring it inside to set up. If it's more than 6-8 hours later, you will need to make another fresh cut to the tree.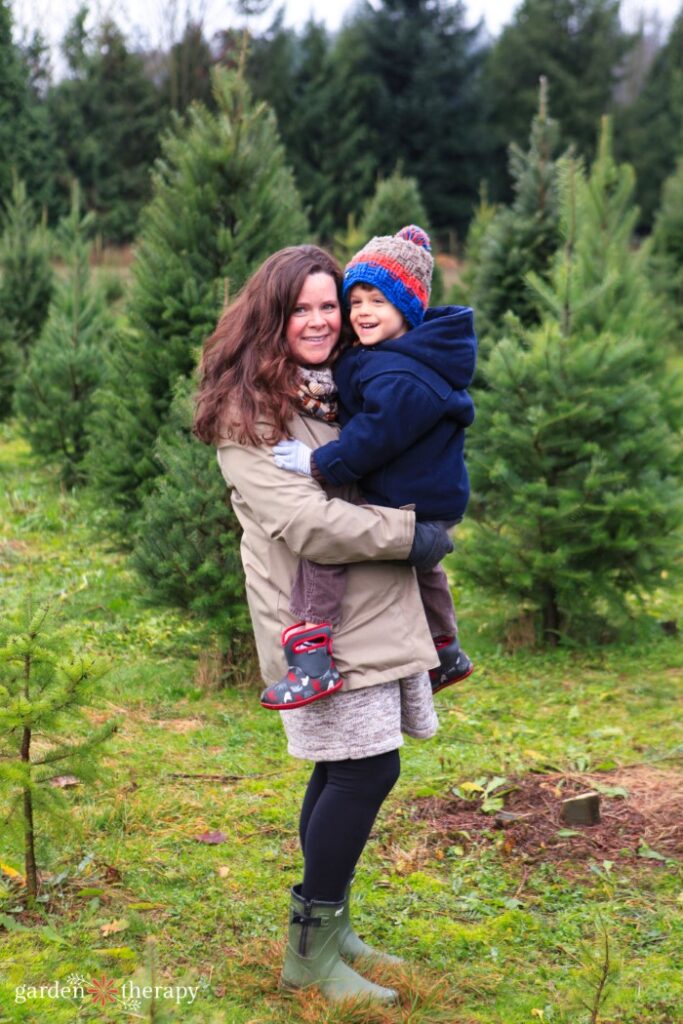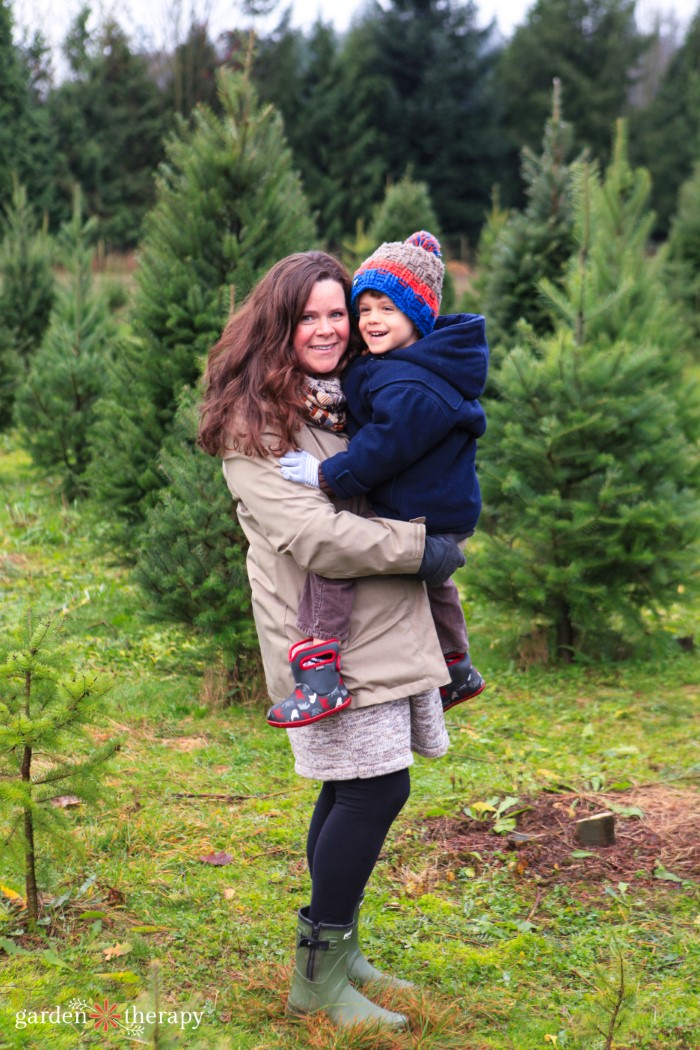 Got any more questions about how to care for a Christmas tree? Drop them in the comments down below and I'll answer them as soon as I can. Until then, Merry Christmas!
More Christmas Posts: