Small-space dwellers take note: there are plenty of new and unique ways to bring plants into your home! From wall frames to upside-down pots to magnetic containers for your fridge, indoor gardening has turned over a whole new leaf. Have a look at these gorgeous examples of indoor vertical wall planters!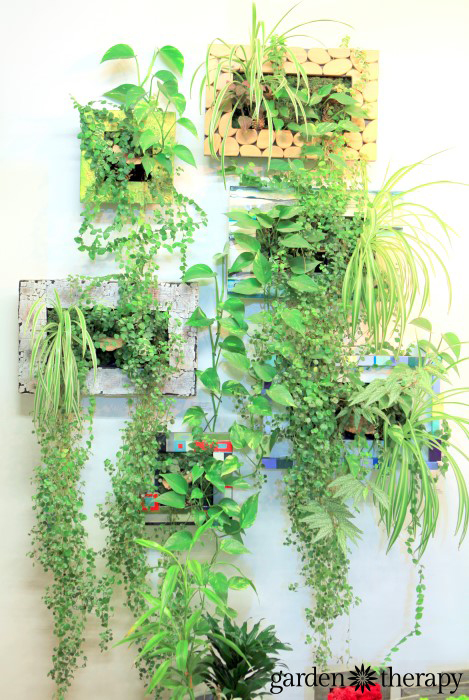 Remember Part 1 of the ByNature studio tour where I shared my photos of the coolest moss art creations?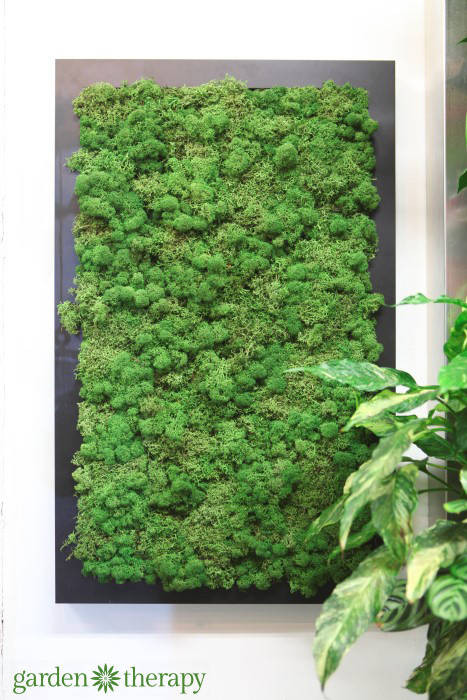 This is Part 2 of the tour, where we will look at all of the gorgeous living planters that decorate the walls at ByNature.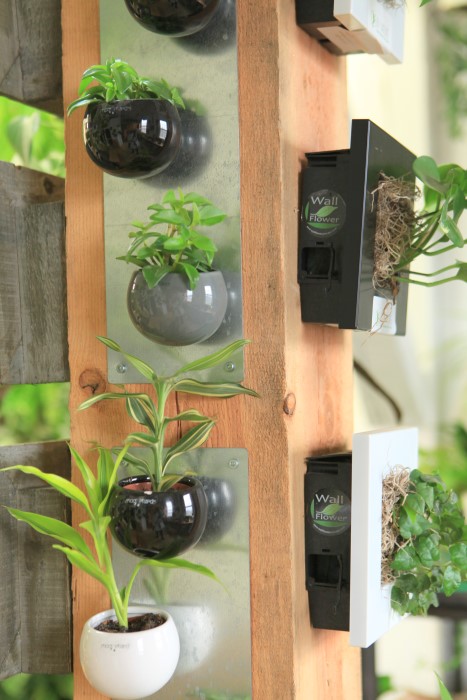 Inspired by the belief that any space can be transformed into a healthy living environment, ByNature brings interiors to life with living art.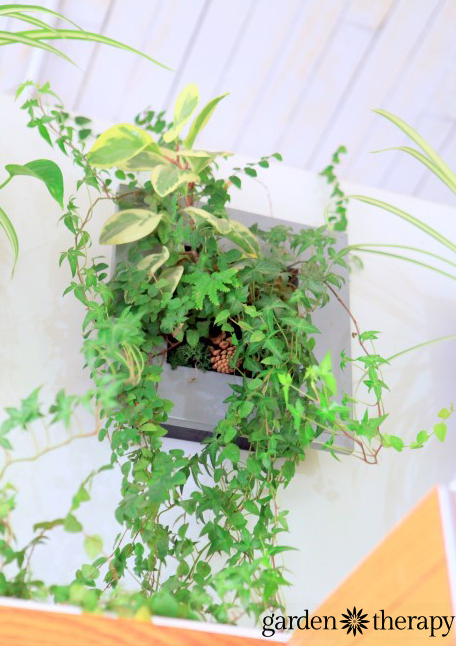 These Wallflower frames are built like a shadow-box, but inside is a bag of specially-formulated soil that is wrapped in a thick landscape-fabric-type cloth. To plant the frame, you cut into the bag to make a hole and dig the plant root ball into the soil. Plant a number of tropical plants, then cover any remaining fabric with moss to hide it as the plants grow in. Decorate with natural items like pinecones, bracket mushrooms and bark. Then you are ready to hang!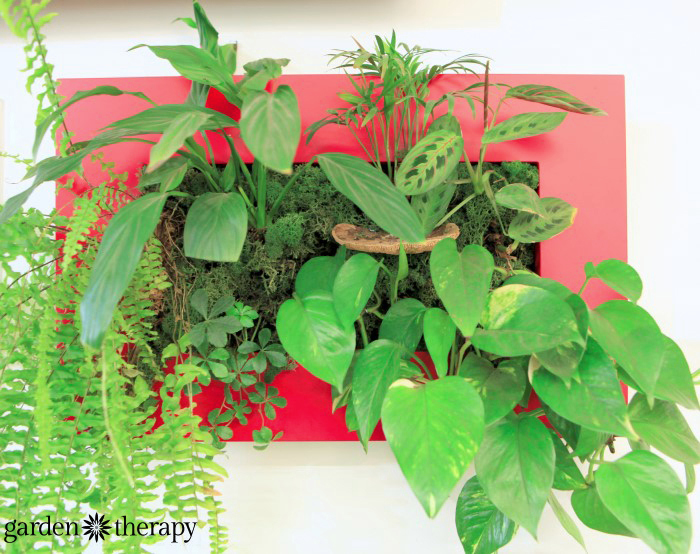 The standard wallflower frames can be seen here with plants that have grown like crazy! Clearly this is a system that works very well. These plants are happy campers.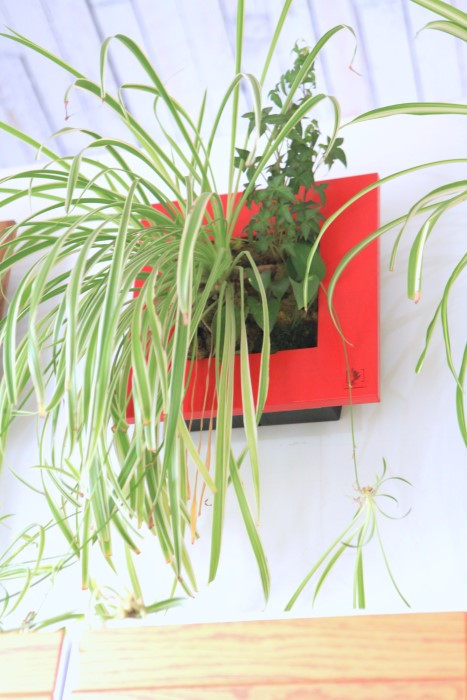 I fell in love with the one-of-a-kind frames hanging in the studio. Each frame was designed by a different artist in the building that houses ByNature and the hundreds of other artists in the industrial studios contained in 1000 Parker Street. It is hard to see all of the details in the photos as they are hidden behind huge plants, but in person the overall effect is truly impressive.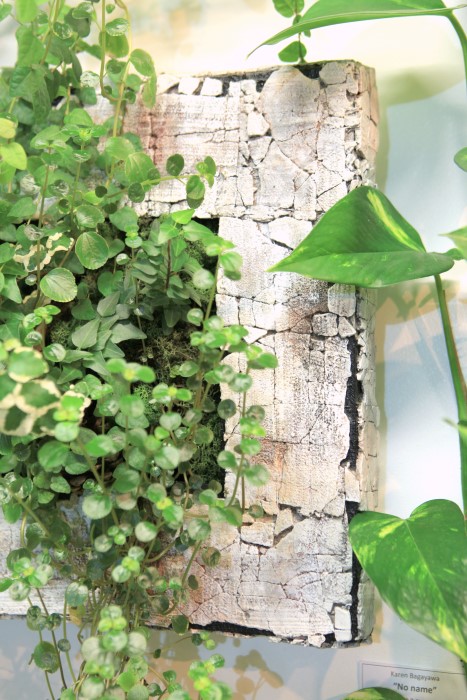 This one with the wood veneer was impressive and a perfect match for the art contained within.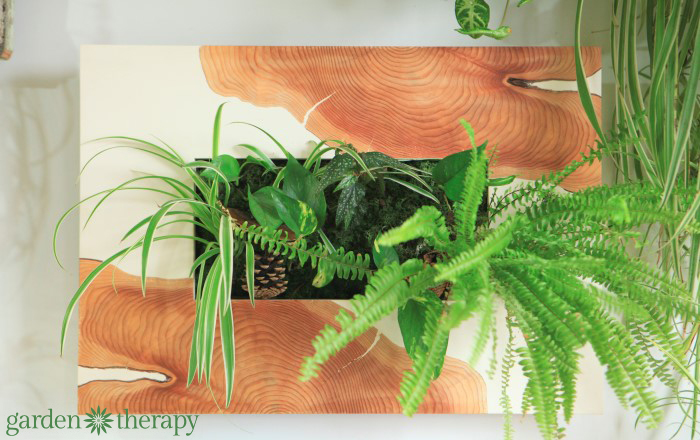 I also love the idea of using a WallFlower frame as an indoor herb garden like this one. You can buy, or this one you can DIY.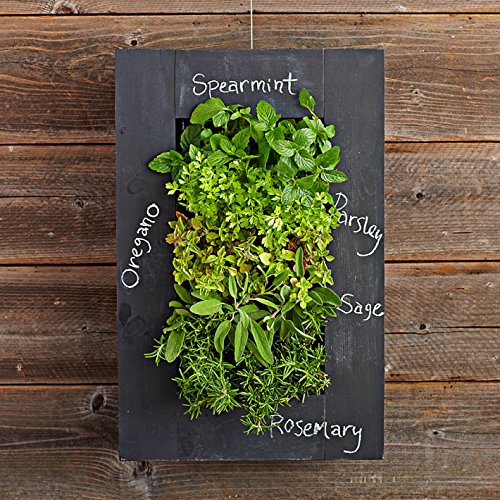 Wallflower frames were also in various locations around the BC Home + Garden show, like this set of 4 that was behind the bar.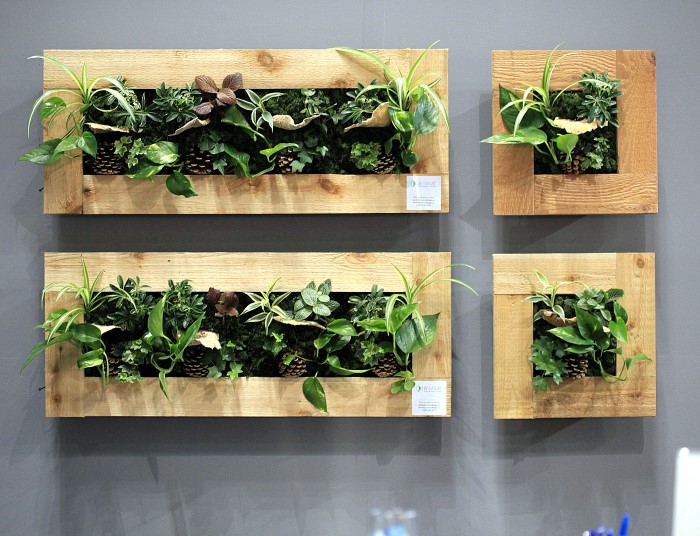 For those of you who want to grow plants indoors but can't even spare the wall space, there were even these adorable magnetic pots for your fridge!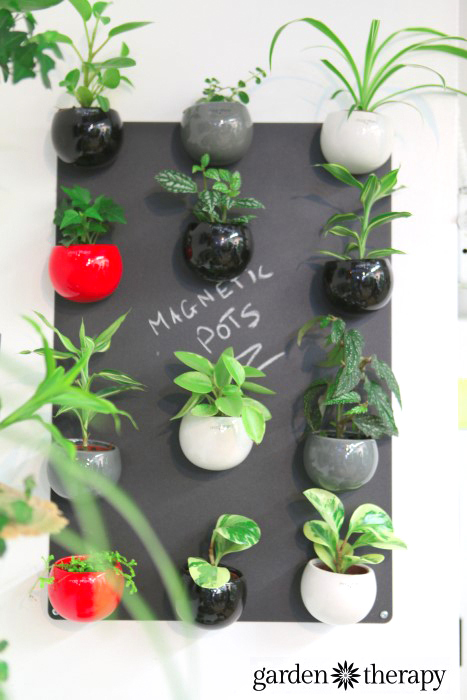 Growing plants indoors is not only garden therapy, but they also remove harmful toxins, dust, mold, and bacteria from the air.
Now there is really no excuse not to start an indoor garden!