When Life Gives You Meyer Lemons Make Limoncello
I'm not only someone who honours seasonal produce, but I also get all hopped up and giddy when some of my favourite things are at their natural best. In these parts, winter means citrus and for someone who prefers to pick her produce directly from the earth, this is about the best it can get in the colder months.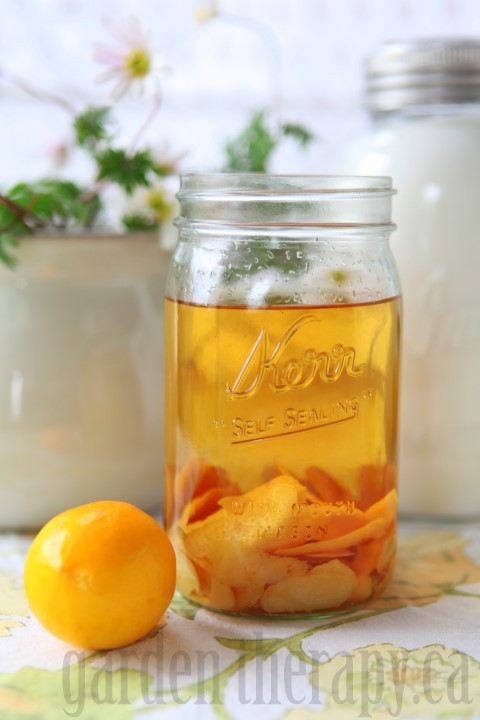 It's not just how beautiful the lemons, limes, and oranges taste now, but also varieties are available that we don't get the rest of the year. The small window of Seville oranges, blood oranges, Meyer lemons and key limes is like running into old friend who you don't get to see often enough.

In an effort not to squander these delightful treats this year, I plan to make the most out of the entire fruit. And what better way to make use of the rind then to make a batch of Meyer lemon liquor?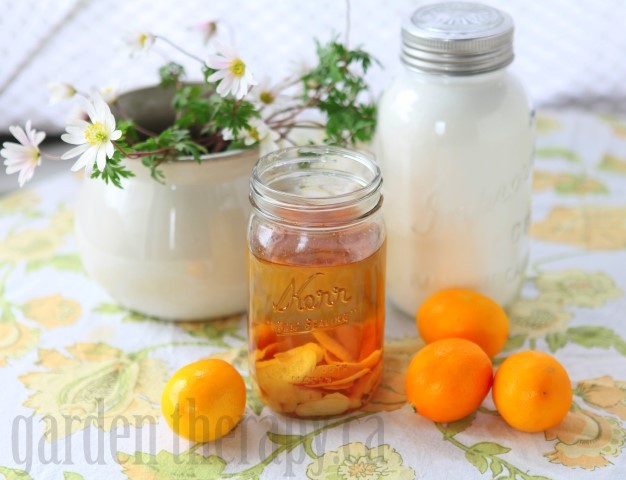 Meyer Limoncello
Ingredients
12 Meyer lemons
1 L vodka
3 cups sugar
3 1/2 cups water
Directions
Using a vegetable peeler, peel of thin pieces of lemon rind careful not to get too much of the white pith. I choose lemons that are organically grown as the rind is where the pesticides end up. If you have a local source for citrus then I am just puckering with jealousy as fresh-from-the-tree citrus will rock this recipe.

Use a paring knife to scrape off any of the remaining pith from the rinds. It seems that I'm being finicky here, but pith will add bitterness to the limoncello that you don't want. Take care to remove it so that your batch tastes perfect.

Place the peels into a large glass jar and add the vodka. Cover and leave it to do it's magic for one week at room temperature.

When the week is up you will create a simple syrup to sweeten the limoncello.  Add both the sugar and water in a tall-sided saucepan and bring to a boil stirring until the sugar is dissolved.

When the syrup has cooled, add it to the vodka and lemons let it sit overnight. The next day, strain the liquid into a bottle that can be sealed.  Leave the mixture for a few more weeks to meld together then you are ready to serve.
It's always nice to serve limoncello icy cold, so keep the bottle and glasses in the freezer or pour over lots of ice. You can also serve it with soda or Prosecco for a lemony treat that fizzes!