Spring is now so close that we can almost touch it, taste it, see it, smell it, hear it. Part of what makes spring so sensory is the fresh little green things that begin to grow in the vegetable garden. Whether you have garlic and broad beans popping up, or some overwintering Brussels sprouts from last year's planting, there is a whole world of food awaiting those of us in the cooler climates. Spring is when it all starts.
All this thinking about spring has me flipping through what's brand new in vegetable gardening on books shelves. There are a few new books out this year that I think are going to spice up my season just a little bit more.
by Barbara Ellis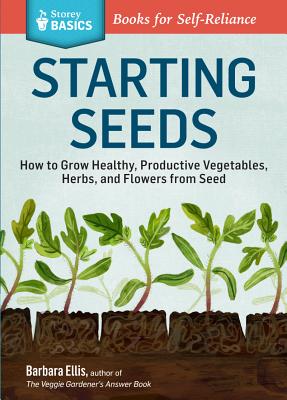 Here is a good place to start: the seeds! This basic booklet is a pretty thorough guide on how to start your own plants from seed. Now I don't agree with everything I read in this book as all seed starters have their tried-and-true methods. I have written about many of mine in The Ultimate Seed Starting Guide but there is really so much more that can be said and Starting Seeds says it well. You will find detailed information on starting seeds indoors and outside, including planning, germinating, and even seed-saving.
by Joseph Tychonievich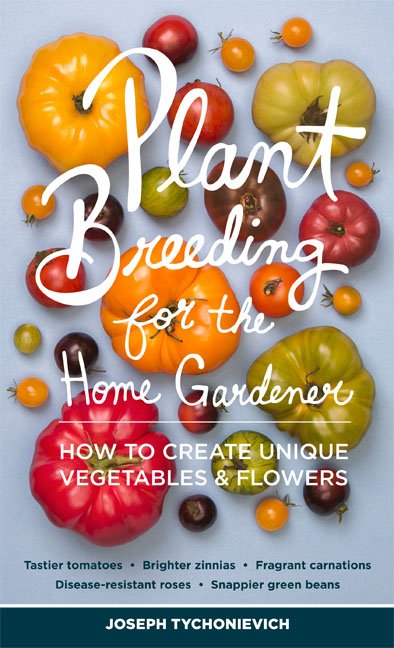 Now that you are an expert seed starter, I'm going to blow your mind! Imagine creating your very own vegetable varieties! Plant Breeding is just about the coolest sounding book that I have come across recently. Since it was just published 7 days ago I haven't had a chance to get a copy but I did ask Joseph to share a little about the book for us and here is what he had to say, [Read more...]