Even if you don't have a sunburn, this after-sun salve recipe is a summer necessity to re-hydrate and soothe sun-kissed skin. Apply it after a good scrub in the shower to remove sunscreen residue. Slather on this balm and your skin will drink in the oils and butters, dealing with sun-damaged skin while you sleep.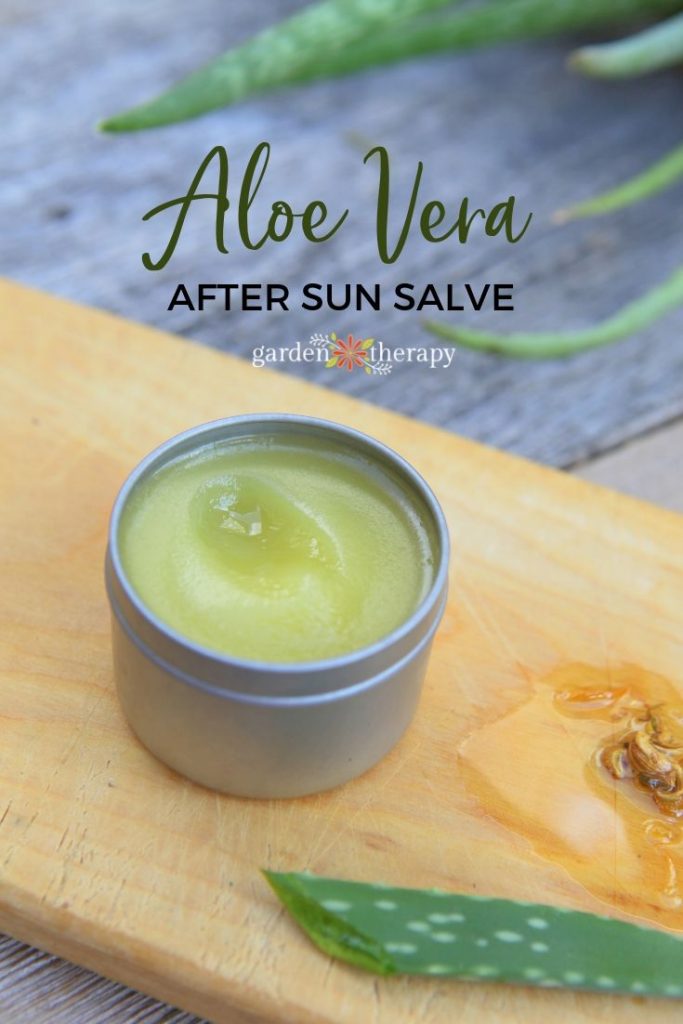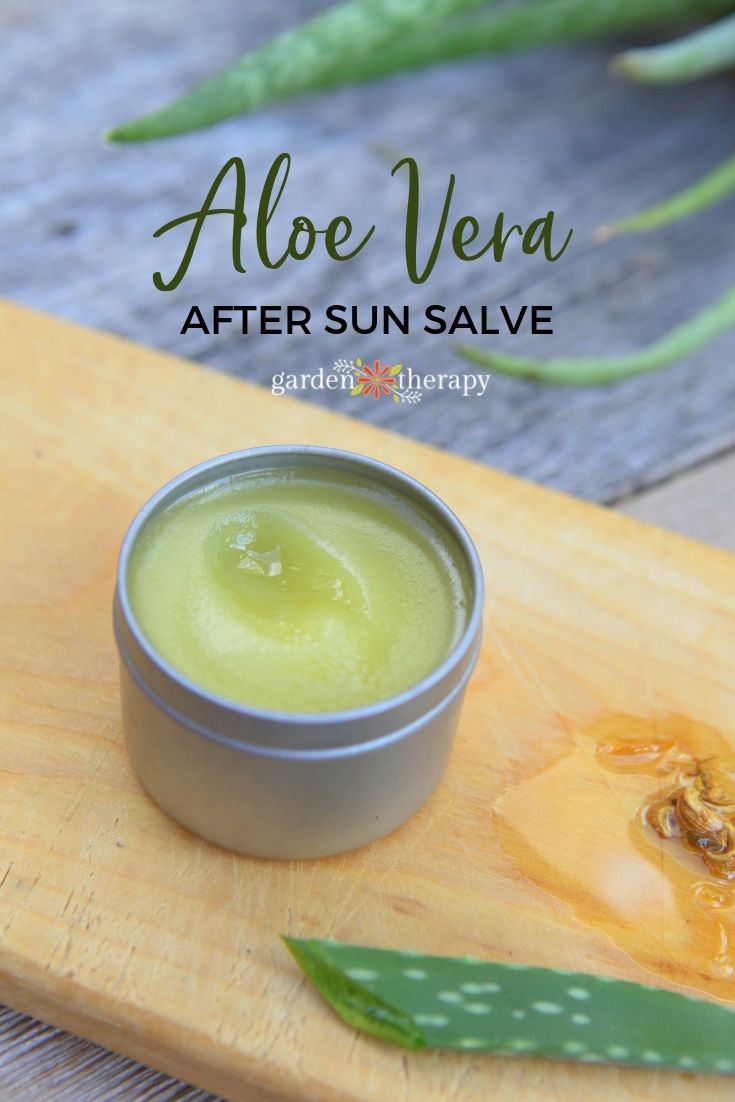 The sun just keeps getting hotter, doesn't it? A few weeks ago my nephews were caught out at an event longer than they expected to be and as a result of embracing the fun outdoor activities they brought home an unwelcome souvenir: sunburns. The heat radiated off their pink cheeks, shoulders, and noses and I could see how it was taking a toll on their energy. The next day they were heading off on vacation so I whipped up a batch of the after-sun salve that I use on my own skin all summer long.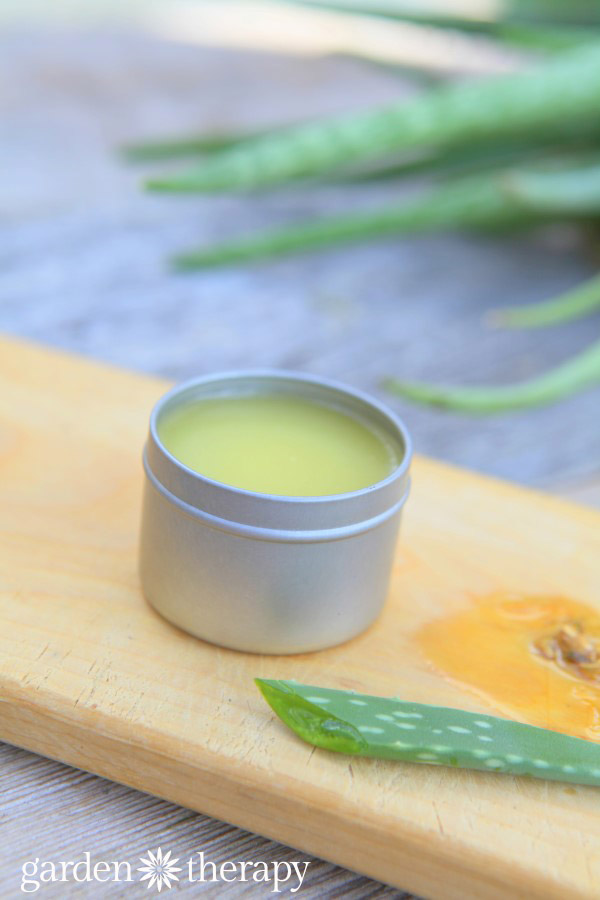 Ingredients:
Makes 2 oz
Make it!
Melt the oils, butters, and beeswax in a double boiler or Turkish coffee pot. Use a medium heat and stir as the oils melt. Remove from heat just as all ingredients are liquid. Stir in essential oil. Allow to cool slightly and then add the aloe gel. Mix the gel in well with the rest and pour into a 2 oz container.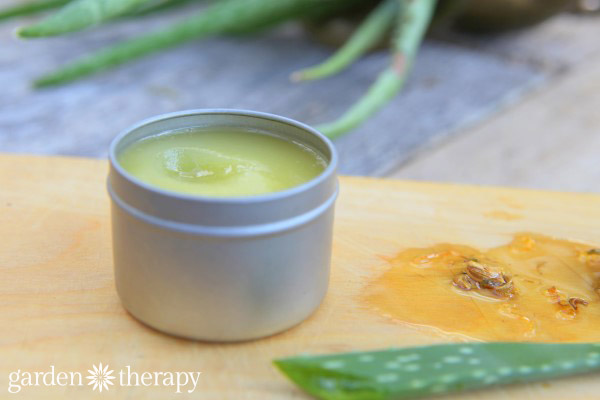 Apply the after sun-salve generously to sunburned skin and rub it in as well as you can (which I know can be difficult with a sunburn!). Apply again after waking in the morning or showering, until the sunburn has settled down. If you don't have a sunburn but have spent a day in the sun, this lotion works well to keep exposed skin soft. Shower to remove any sunscreen and use the lotion each evening after a day of sun exposure.
See even more ways to beat the heat:
And don't forget to keep the garden safe in the summer sun as well!