Have you ever seen an insect fossilized in amber? Amber is tree sap that has hardened over a very long time, and there are many specimens that have perfectly preserved insects suspended inside the stone—some of them millions of years old! Because amber preserves insects so flawlessly and for so long, scientists have used it to learn about some of the earliest ecosystems.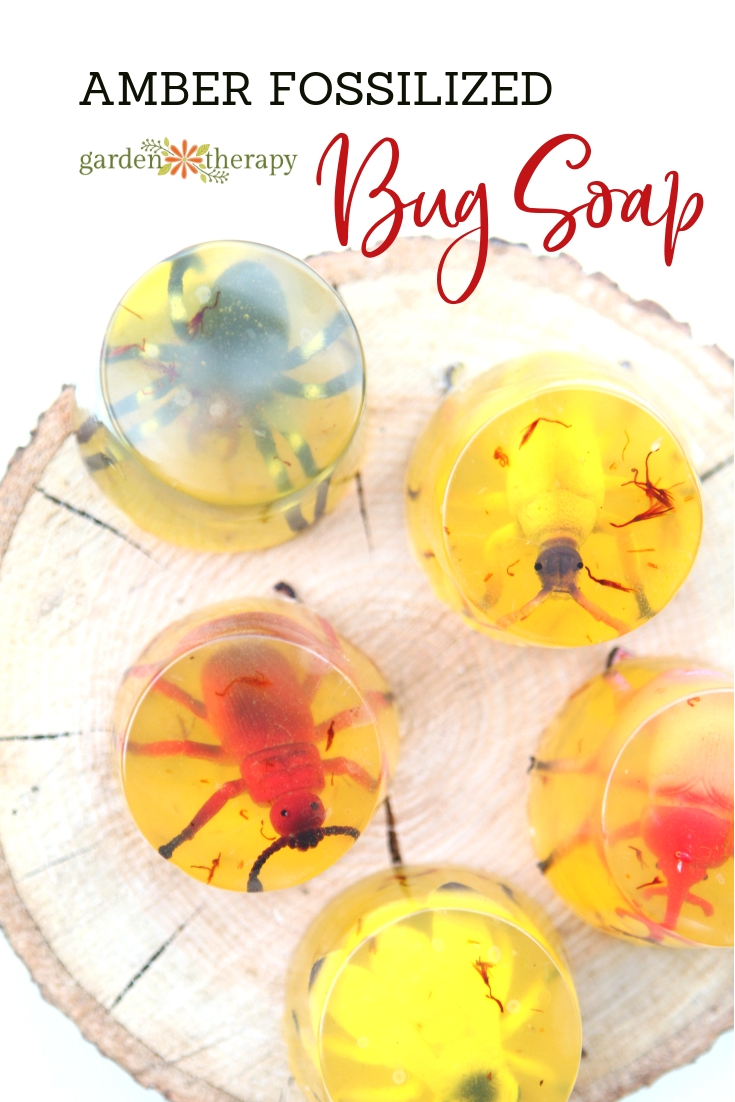 This ultra-fun soap is inspired by the fascinating look of insects (and arachnids) fossilized in amber, and it is sure to make cleanup feel more like an adventure than a chore for little ones. These soaps are so cool, I'm sure there are lots of grown-ups out there who would like them too.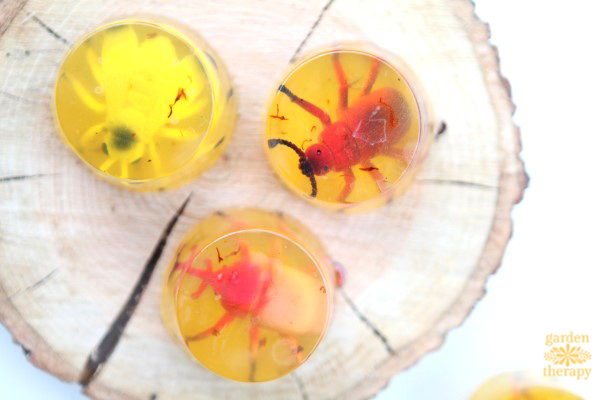 Materials
Microwave or double boiler
1 teaspoon essential oil (your choice of scent)
Make it!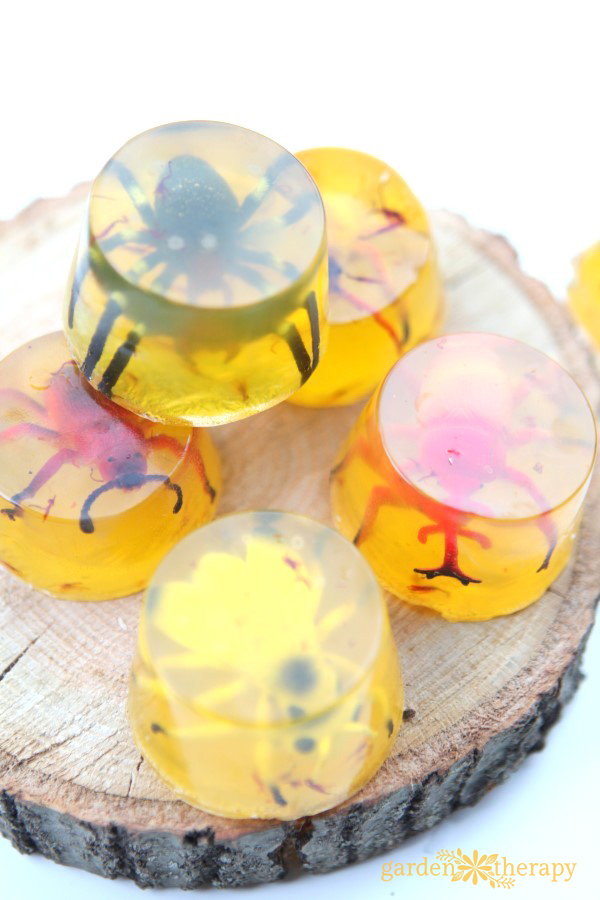 Gather up some plastic bugs that are small enough to fit into a round soap/cupcake mold. I found that standard plastic insects fit perfectly as long as I trimmed some of their legs to size. Add the bugs facing down so that they will look out the top of the soap when it is ready.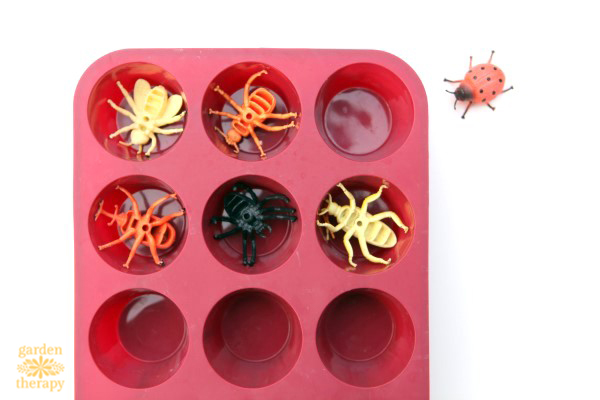 Cut up the glycerine soap base into one-inch cubes and add them to the Pyrex measuring cup. Melt the soap base in a microwave or in a double boiler so that it is just melted. You want the soap base to melt but not cook. Remove the soap base from the microwave or off the double boiler before it starts to steam.
When your soap base is melted, add in the essential oils to the soap mix. Add a tablespoon of saffron and stir it in to act as the veins in the amber.
Pour the soap into the silicone mold. If the bugs start to float to the top, then stop pouring the soap when the molds are half full and allow it to set before topping it up. I found that these plastic critters held into the mold just fine if their legs touched the sides.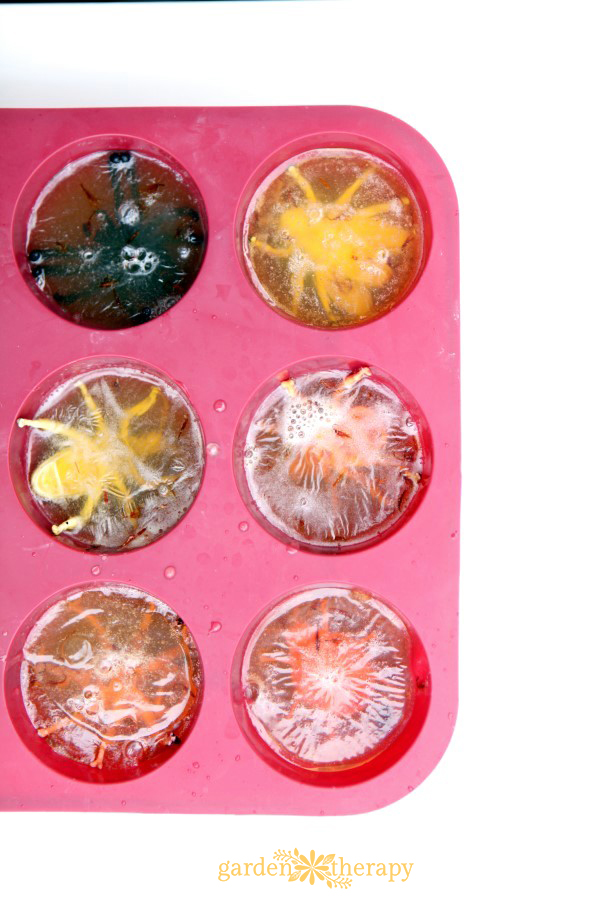 Unmold the soaps when they are completely dry and then they are ready to use.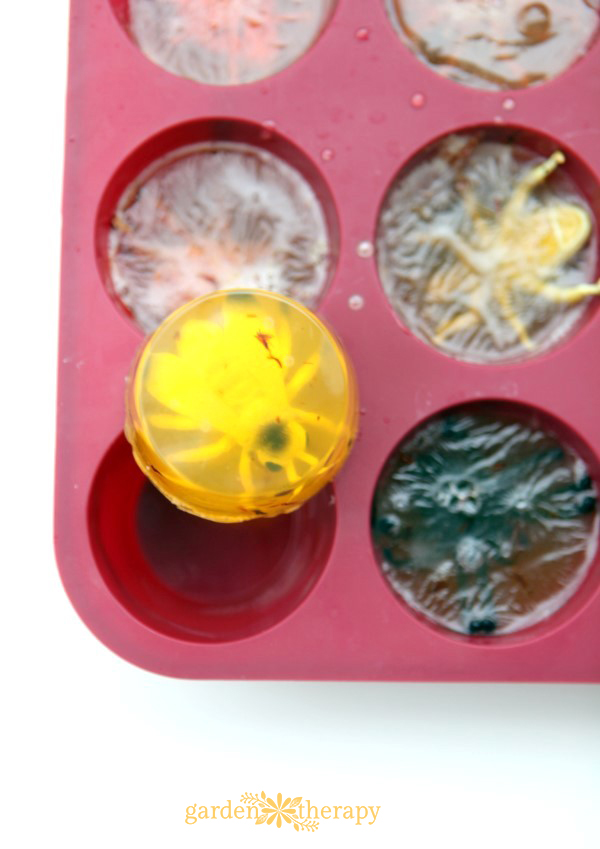 If you want to get kids to wash their hands, this is the project for you! They will work hard to remove a bee or shield bug from the soap and get squeaky clean in the process.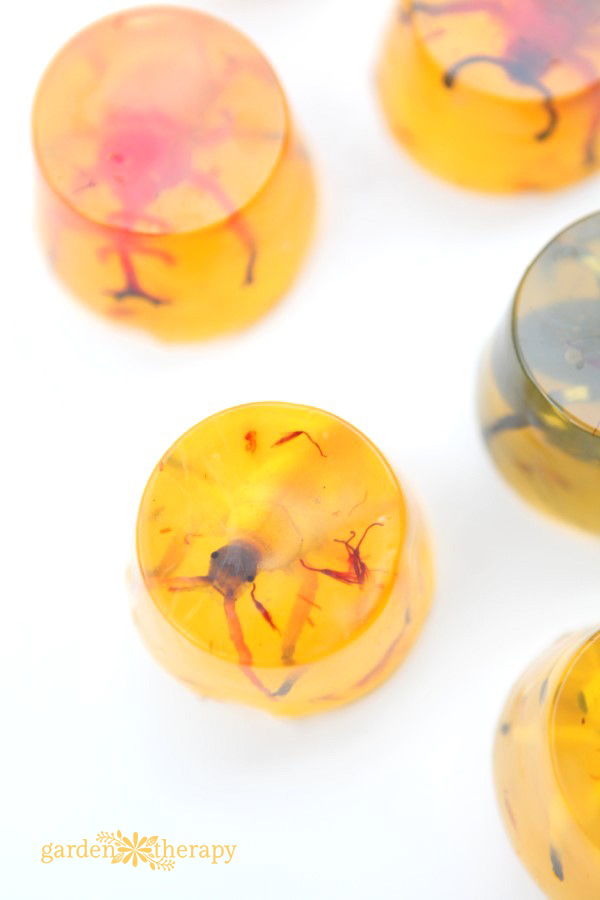 If you're as crazy about soap making as I am, you might like these projects as well:
And don't forget to check out my book on soap making!