These beachy solar lights are like little treasure jars filled with the calming blue, purple, and green tones of beach glass. The light reflects off of found seashells and a puff of reindeer moss, but the glass almost looks electrified the way it glows!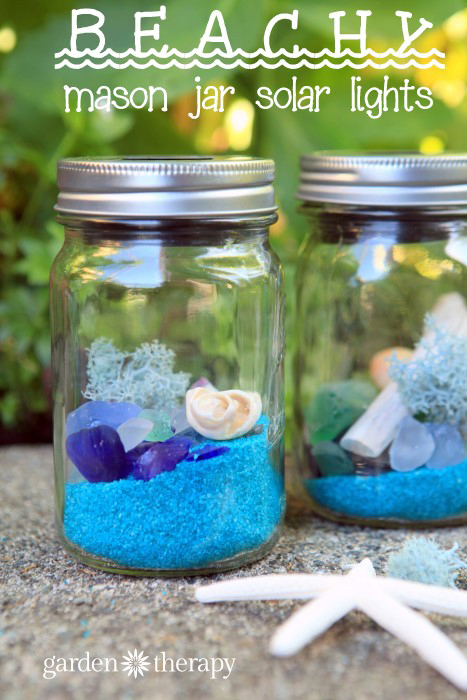 Make these tiny seaside worlds with just a few materials, then bask in the cool glow as the beach glass comes to life at night.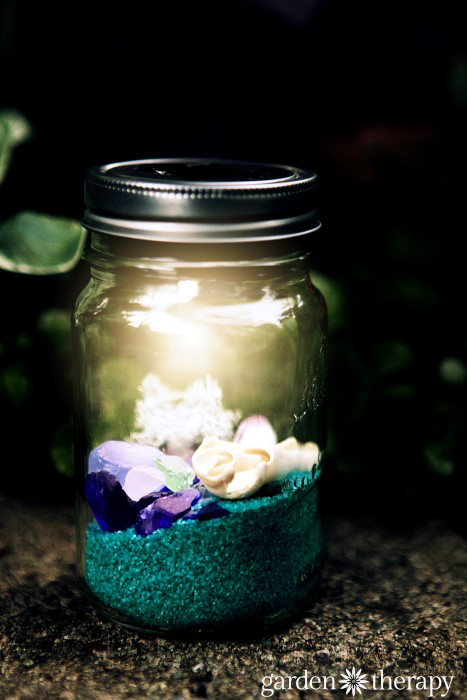 Materials 
Mason jar
Sand
Beach glass
Shells
Reindeer moss
Make it!
Gather your materials. I always have a stash of seashells around because I live near the beach, but you could certainly pick up some supplies at a craft store.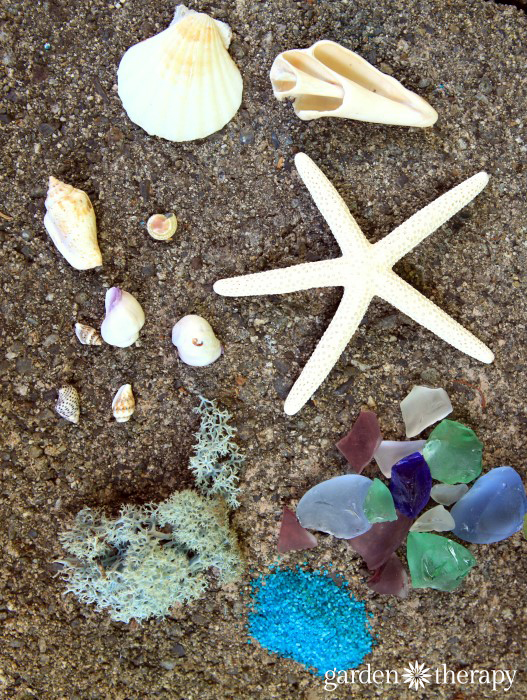 You can make or purchase the solar light lids. Make them here. Buy them here.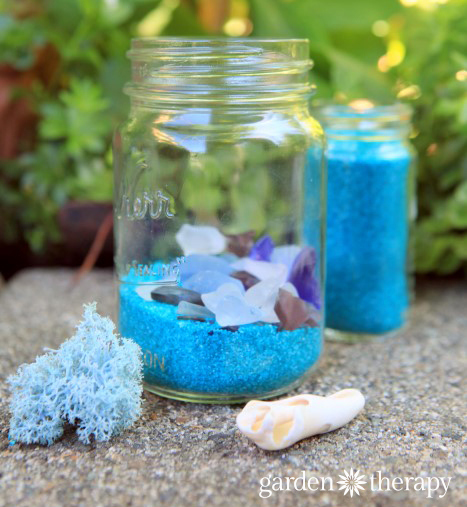 Pour sand into the bottom of the jar and shift it off to one side a bit. Place the beach glass on the low side of the sand, building it up so that the top becomes level. Add in a few decorative shells or bleached branches and a small piece of reindeer moss. If you have been doing any of my moss projects, you should have a bit left over. If you want to see some of the wide range of colors that reindeer moss comes in, check out this project.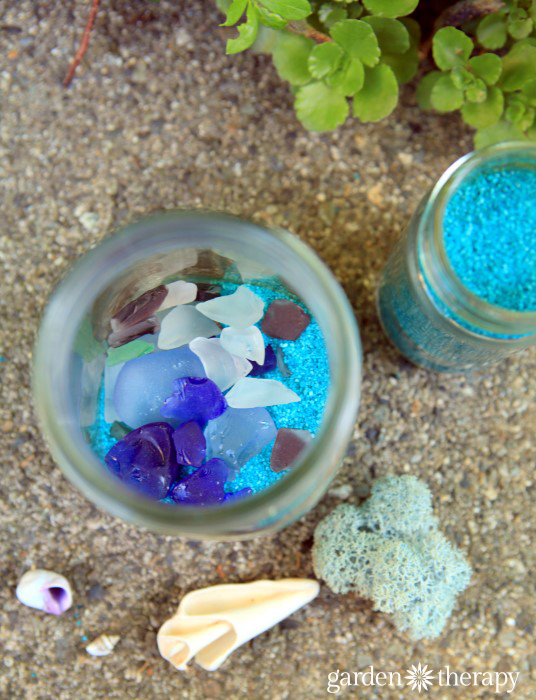 Attach the mason jar light and set it out in the sun to charge.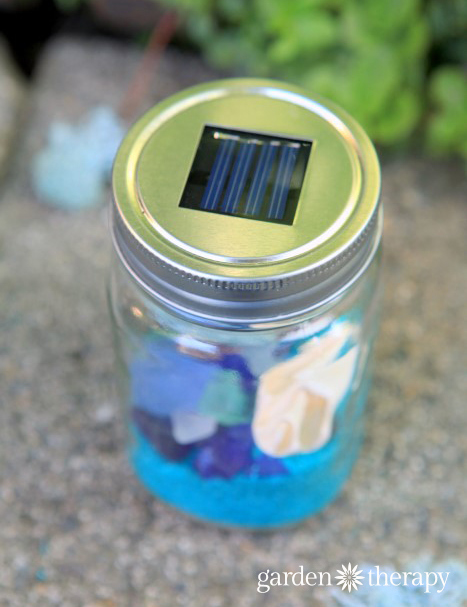 You will be impressed at how much light these little gems produce! The glass comes alive and really glows. I made a few for my back patio space and found them so bright that I have to turn them off when I go to bed or they will glow through the windows.
Make your own mason jar solar light lids here for just $1 each!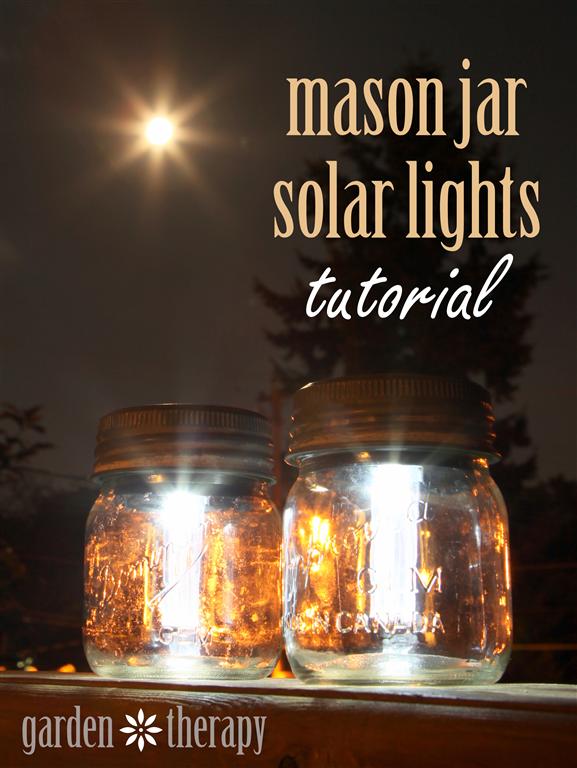 Tip: look for solar lights with an off switch. It will also come in handy when storing them for the winter months.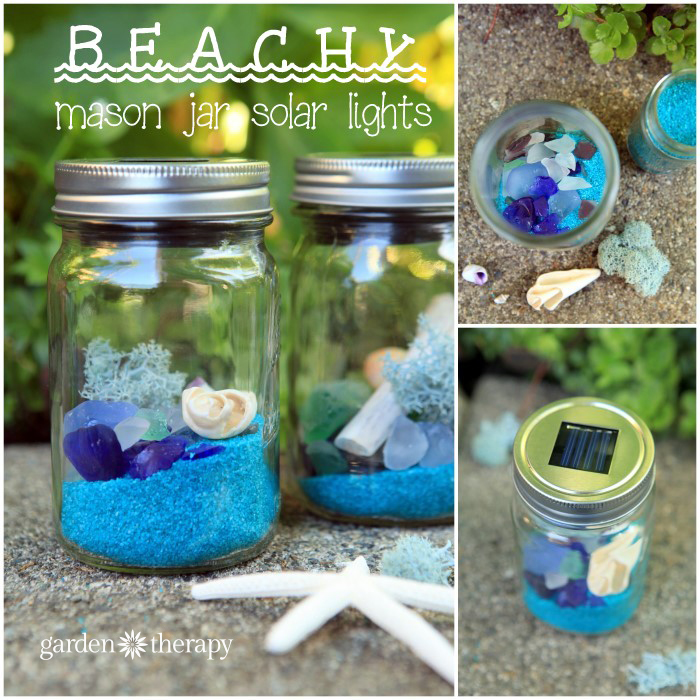 Like beach outdoor projects? See some of my others here: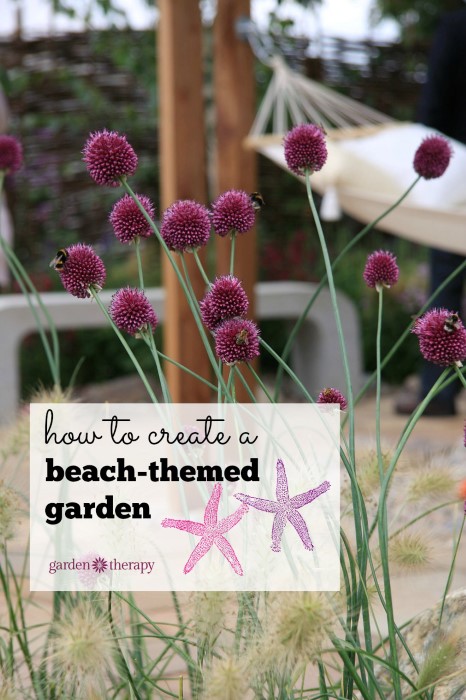 Make a hanging seashell planter: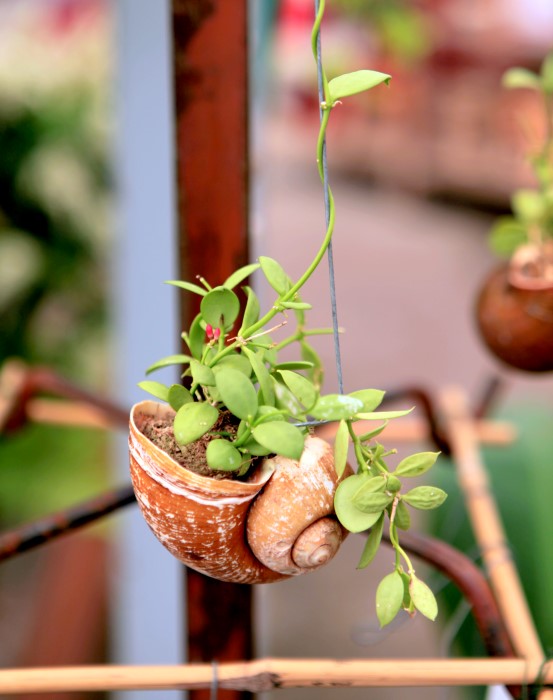 DIY Seashell Beeswax Tea Lights