Small-space gardeners rejoice! These colorful vertical planters contain a garden in just over a square foot of wall space. Vertical gardening like this is not only a smart way to get some extra plants to your garden, but it can turn an old fence into a gallery wall. I filled my vertical planter boxes with annuals that cascade and bloom all season, so the artwork grows throughout the summer. As it fills in the space and drapes beyond, the look changes and the waves of color continue to decorate what was once a rather blah space.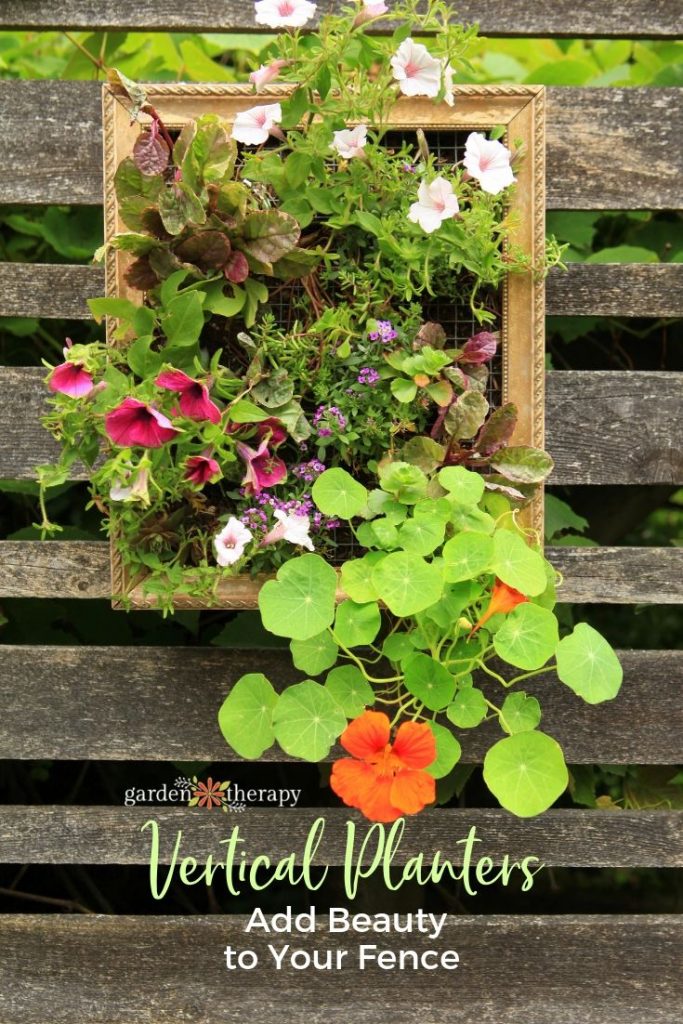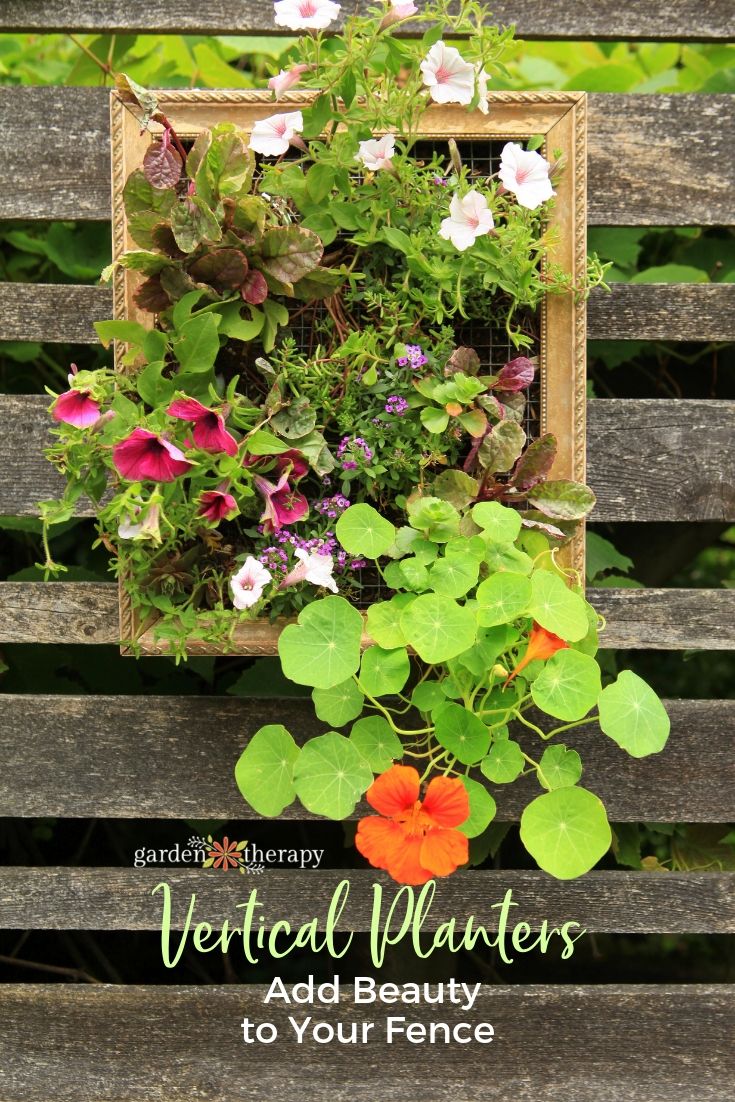 These DIY planters are made from cedar, metal fencing wire, and ornate plastic frames. I made these a few years ago for one of the projects in my book, Garden Made. If you have the book you can find the DIY instructions on page 48. If you don't have Garden Made yet, you can get a copy here or at your local library.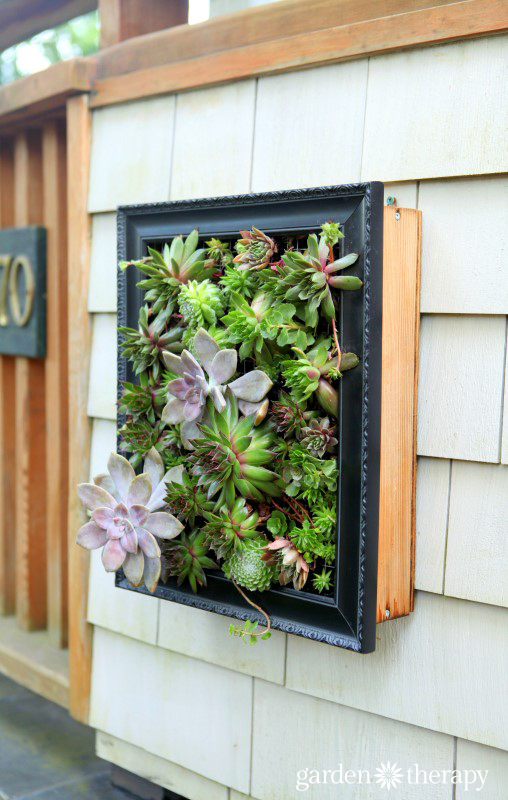 I originally made these vertical planters for succulents, prized for their drought-tolerance. Succulents are easy to care for and grow in wonderfully. Each year since I made them, I have overwintered the succulents in the frames and cleaned them up for the spring. But this year I decided to swap out the succulents and try something new: annuals.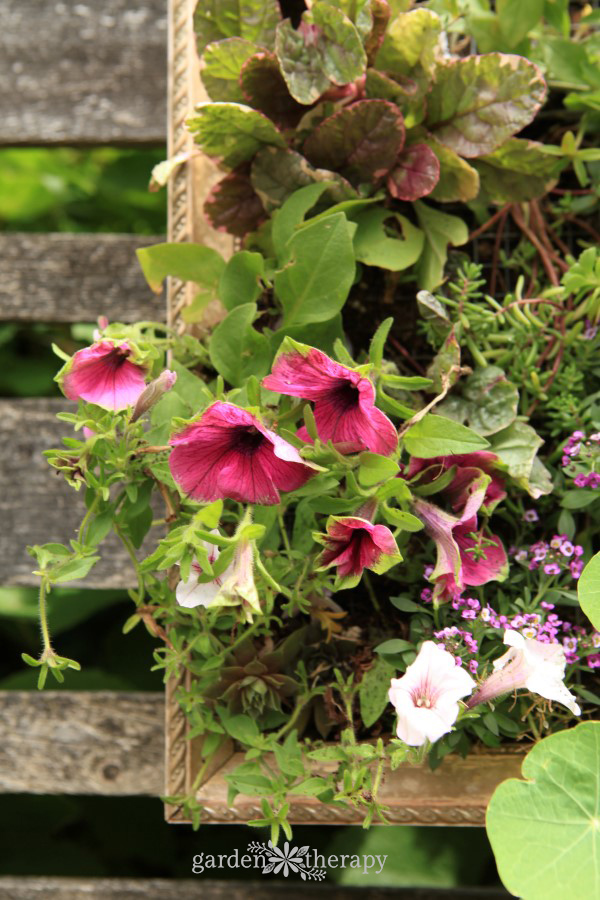 Annuals are wonderful plants for adding long-lasting color to your garden. And in most cases they are fairly low maintenance. Just a bit of pruning and deadheading throughout the season and they will fill in and bloom like crazy.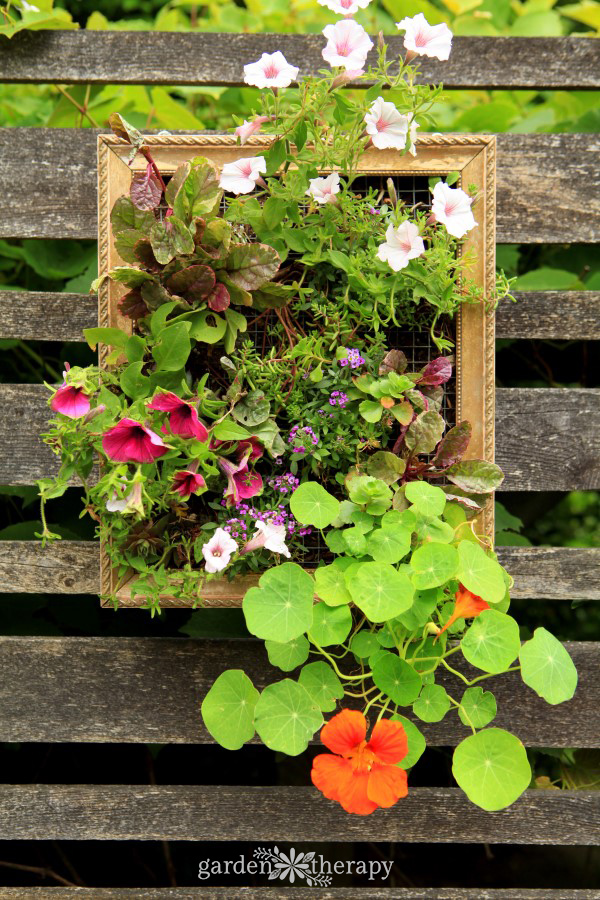 Plant List
Here are the plants that I used for these colorful vertical planters:
Ajuga reptans 'Burgundy Glow'
Nasturtiums
Alyssum 'Clear Crystal' in lavender
Ipomoea 'Bright Ideas' in black
Sempervivum 'Chocolate'
Sedum album 'Chloroticum'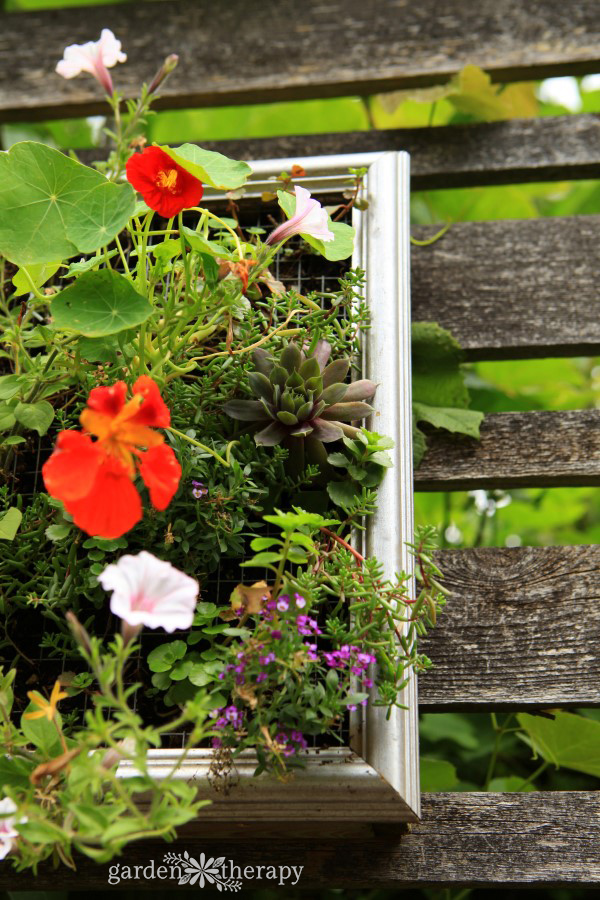 Watering for Vertical Planters
To water the planters, take them down a few times each week and water them thoroughly. Leave them for an hour or so until the water is well absorbed in the soil. Then hang them back up and enjoy. I find this to be quite simple to do when watering the garden. If they get really dry in a hot spell, I just leave them down for a few days and give them lots of water. Lessen watering needs by choosing a fence or wall that is not in direct sun. You can save your succulent vertical planters for the hot sunny spots in the garden.
Maintenance for Vertical Planters
As the season goes on and the plants grow, maintenance is simple. Pinch off any spent blooms using your thumb and forefinger. Deadheading like this encourages more blooms and keeps the plants looking tidy. Replace any plants that just aren't loving the vertical planters. Some plants think you are pretty darn crazy for planting them that way and just won't cooperate. Don't worry, there are plenty of plants that do adapt well. I always have great success with hanging basket plants.
Feeding Vertical Planters
Use a slow-release organic fertilizer in the soil when planting and then water once a month with a liquid fertilizer. I follow the same schedule as I do caring for my hanging baskets and containers, so it's really not much trouble at all.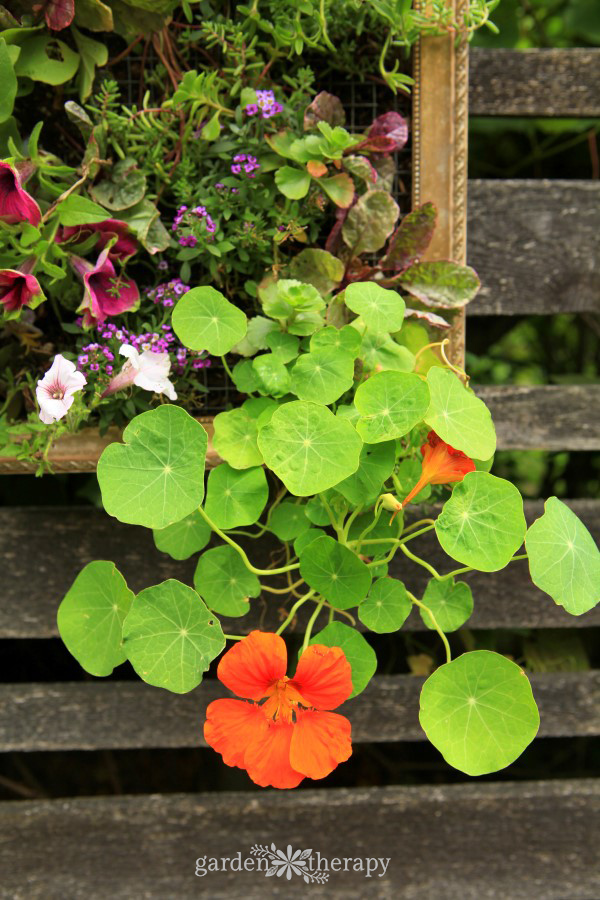 Like this project?
Here are some more vertical gardening ideas you might like: