In just minutes with a few basic ingredients, you can make your own powerful and 100% natural cleaner. With it, you can disinfect all your surfaces from granite countertops to the bathroom sink with nothing but the scent of lavender left behind. Follow this recipe to make a DIY all-purpose cleaner with a disinfecting alcohol base.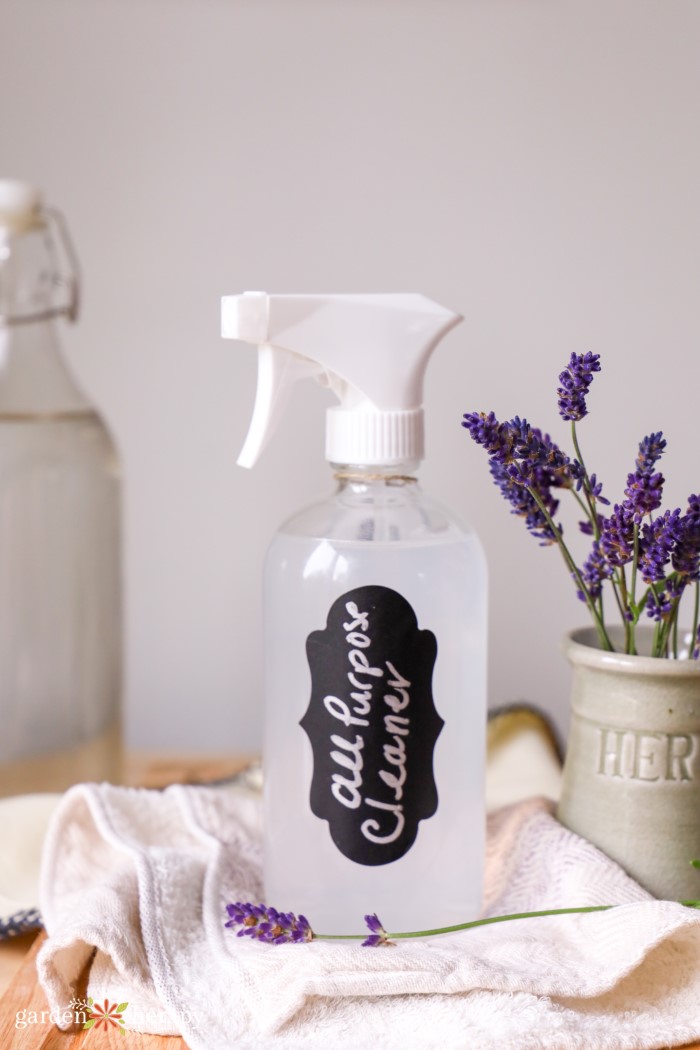 Lavender is all the rage now in home cleaning. Except, most of the products that have lavender "scent" don't really smell like lavender and have a strong artificial fragrance (I'm looking at you Method).
Before there were grocery store aisles full of commercial cleaning products, people made their own cleaners. Over time, we've lost the simple art of combining household ingredients to keep our house spotless and fresh.
This natural all-purpose cleaner is the perfect introduction for those looking to get started with making their own cleaning products. Not only is it simple to make, but the alcohol-base makes it a powerful disinfectant as well. It stores well and has many uses all over the house. You can use it for any surface your heart desires!
When it comes to green cleaning, you can feel safe knowing that you're not using any unnecessary chemicals throughout your home. So go ahead and soak in that freshly cleaned bathtub completely guilt-free for your skin and the environment.
This post will cover…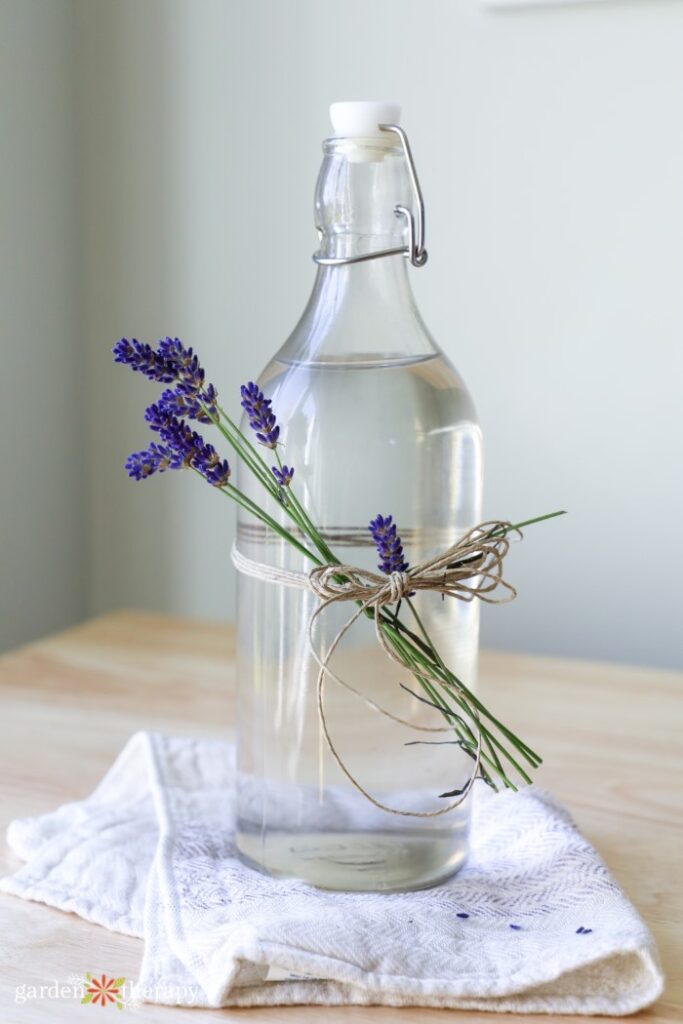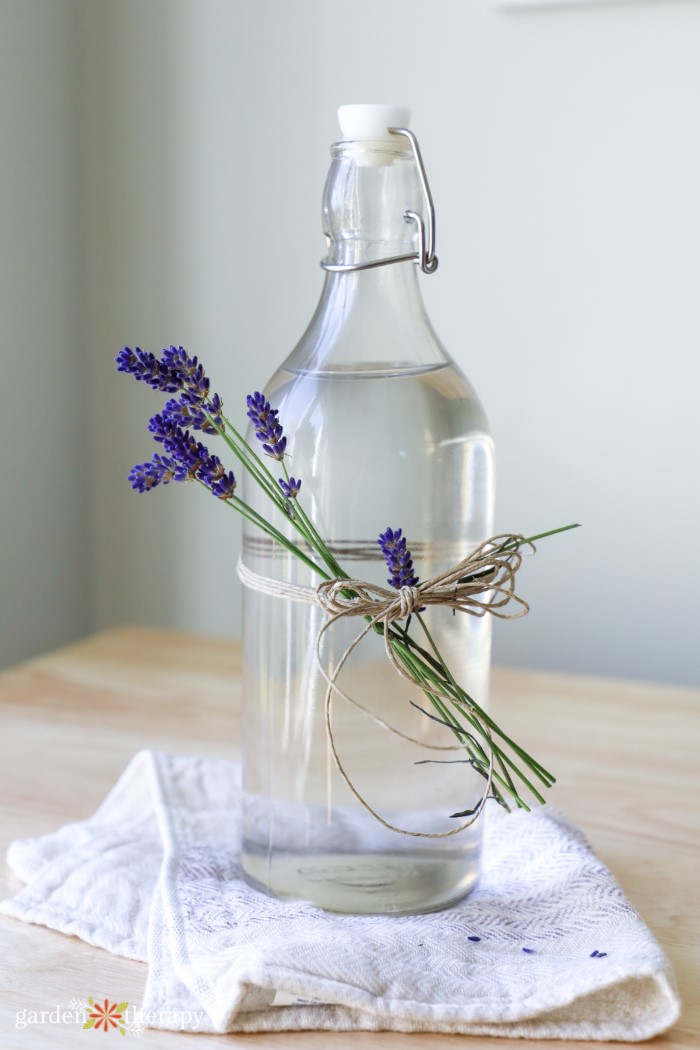 The Power Ingredients for This Natural Cleaner
This recipe does not call for many ingredients at all! Together, this simple trio will disinfect your surfaces and leave your house smelling fresh and clean.
Lavender
Lavandula angustifolia is an herbal antiseptic and oil solvent that excels at cleansing and soothing the skin. Lavender's gentle fragrance promotes calm in aromatherapy, but its cleaning power packs a punch!
Adding lavender essential oil to recipes is beneficial for your skin and the surfaces you're cleaning. This lavender cleaner is also wonderful in the shower to prevent mildew.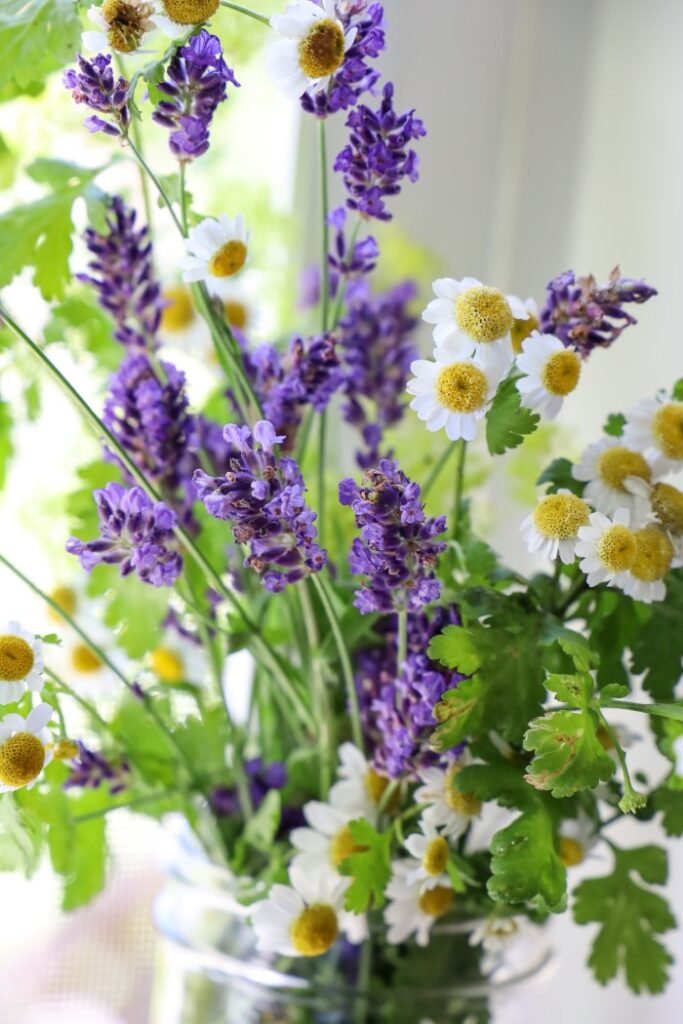 Castile Soap
Castile soap is a specific olive oil soap that comes from Castile, Spain. For this recipe, Castile soap refers to any plant-based liquid soap. It can be made from olive, coconut, avocado, or other plant oils.
This biodegradable, non-toxic soap comes as a concentrate, so it should be diluted to the proper level. I always choose an unscented soap as my base and add my own essential oils.
Vodka or Isopropyl Alcohol
For this recipe, you can use any inexpensive, clear alcohol. I chose vodka and avoided the top-shelf brands. Ethanol, found in grain alcohol or vodka, is a gentler alcohol disinfectant than isopropyl alcohol. Ethanol is a natural by-product of plant fermentation, and the alcohol content varies. Vodka, for instance, is typically around 40% alcohol. At that concentration, it will not kill viruses, but it is still an exceptional disinfectant.
Isopropyl alcohol is sold as a mixture of isopropanol and water. It is labelled based on the amount of alcohol it contains, like 70% or 99.9%. This type of alcohol is readily absorbed into the skin and can be toxic at high doses.
The purest form (99.9%) of isopropyl alcohol evaporates quickly and can be breathed into your lungs. When it is denatured with additives like water, the alcohol content is reduced to between 68% and 72%, and it is sold as rubbing alcohol. Rubbing alcohol is used as a medical antiseptic and industrial disinfectant and is generally considered safe for home use in small amounts.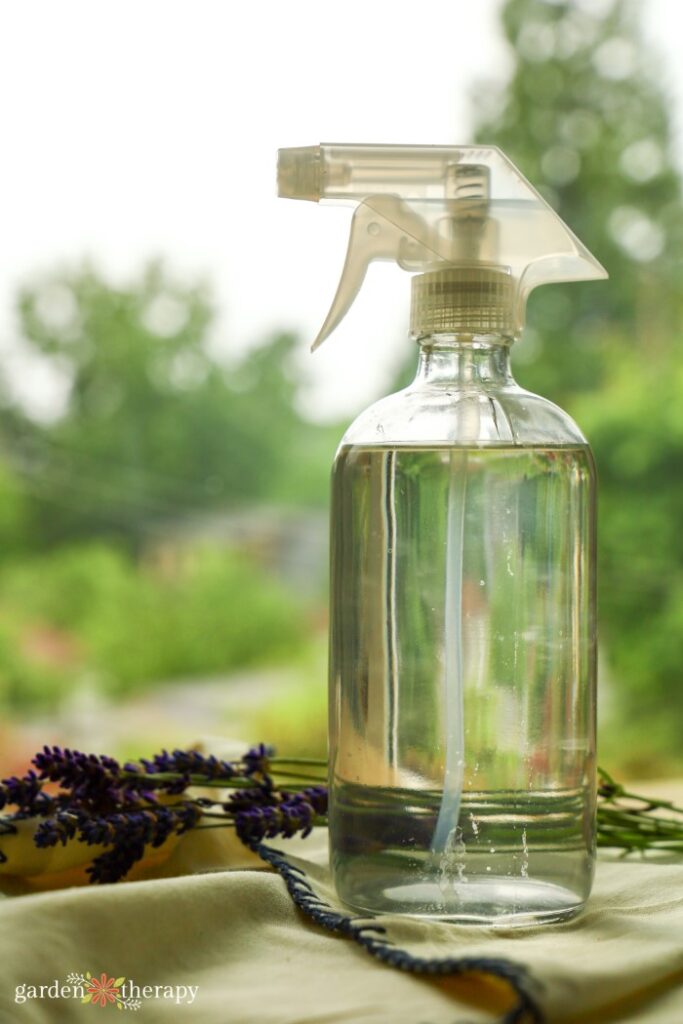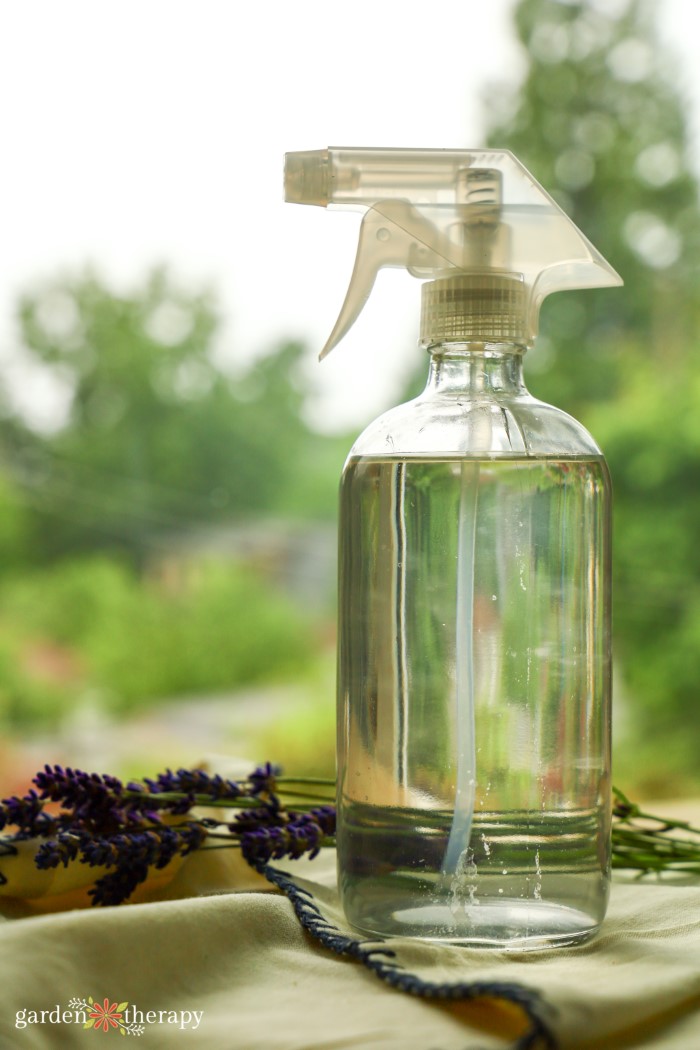 Does This DIY All-Purpose Cleaner Disinfect?
Health authorities recommend a solution of at least 60% to 70% alcohol to kill viruses. If you want to make a sanitizer that will reduce your chances of catching viruses, it's necessary to include alcohol.
Vodka is only around 40% alcohol which makes this recipe around 8% alcohol. This isn't sufficient to kill viruses but is good for disinfecting counters.
If you'd like to increase the alcohol content of this recipe, use 99.9% isopropyl alcohol, which will bring the final product to 20% alcohol. In order to sanitize a counter using at least 60% alcohol to address viruses, use my recipe for alcohol-based hand sanitizer or travel wipes instead.
If you use isopropyl alcohol, it's important to do a spot check on your skin or the surface you're cleaning first and wait twenty-four hours for a reaction.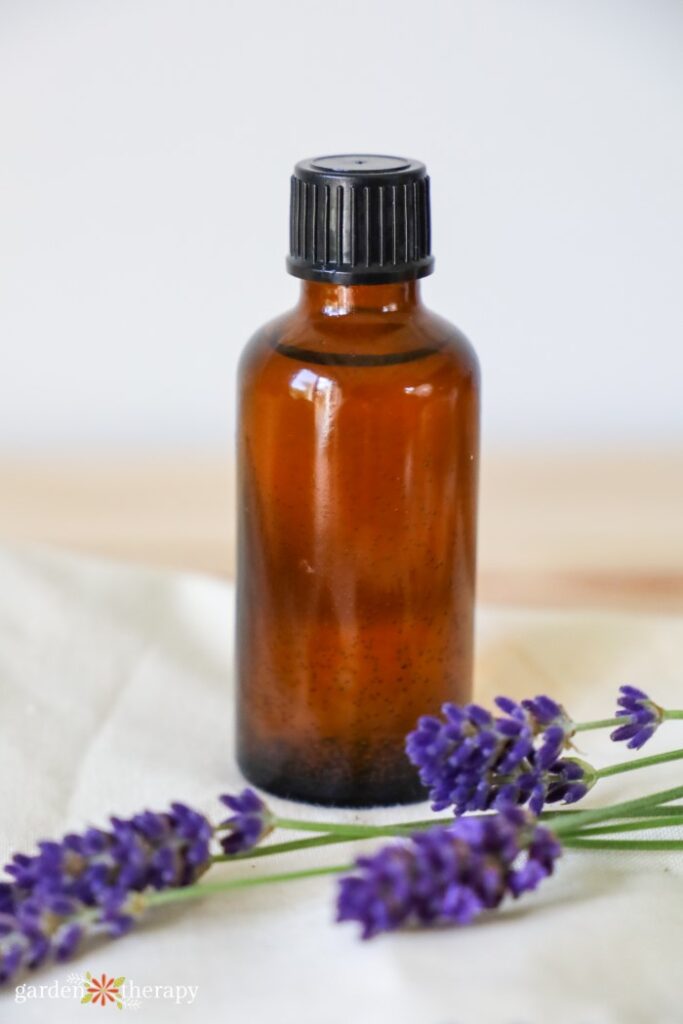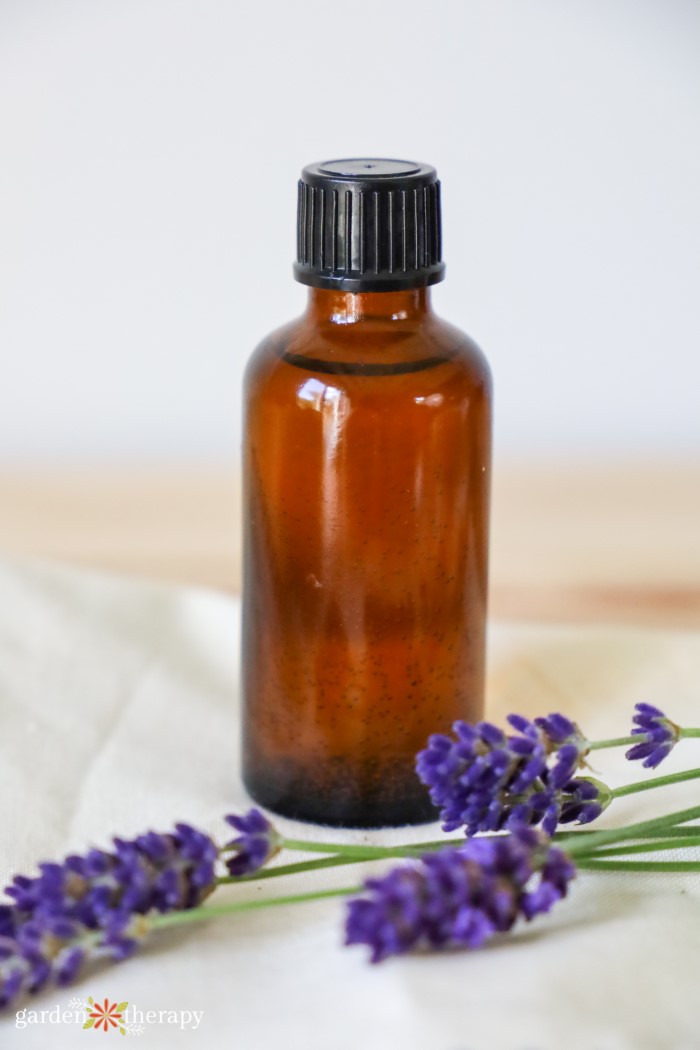 DIY All-Purpose Cleaner With Lavender and Alcohol
I hate the smell of chemical cleaners and their artificial scents. Whenever I make my own recipes, I make sure to use scents I will actually enjoy while cleaning and after I'm all done wiping and scrubbing. Not only does this lavender cleaner smell wonderful, but works hard for your home.
Materials
Makes 880 ml of cleaner. For exact measurements, see the recipe card below.
Jump to Recipe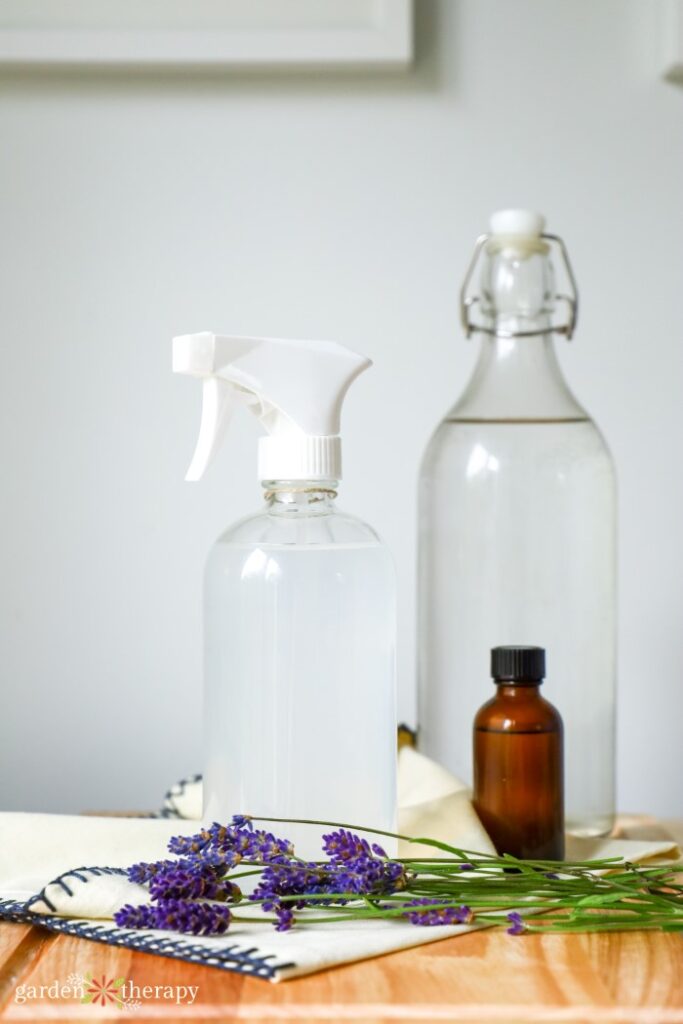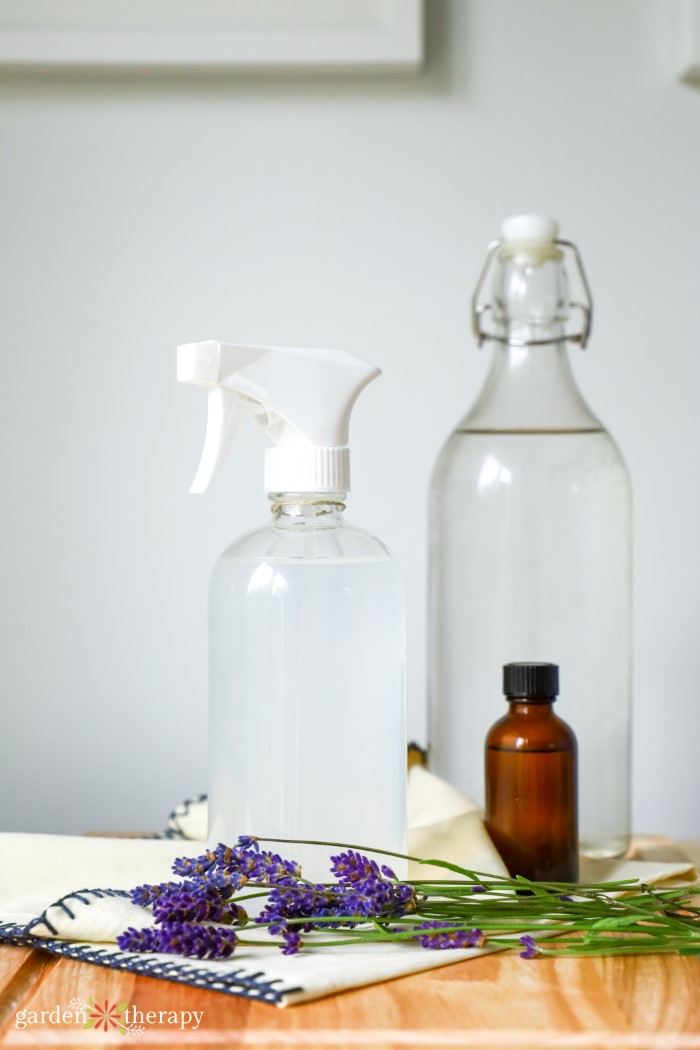 Make It
Measure the water and alcohol.
Add the water, alcohol, and Castile soap to the spray bottle using a beaker or funnel.
Add the lavender essential oil.
Cap the bottle and shake well to combine.
Shake well before each use. Spray counters and wipe with a soft cloth.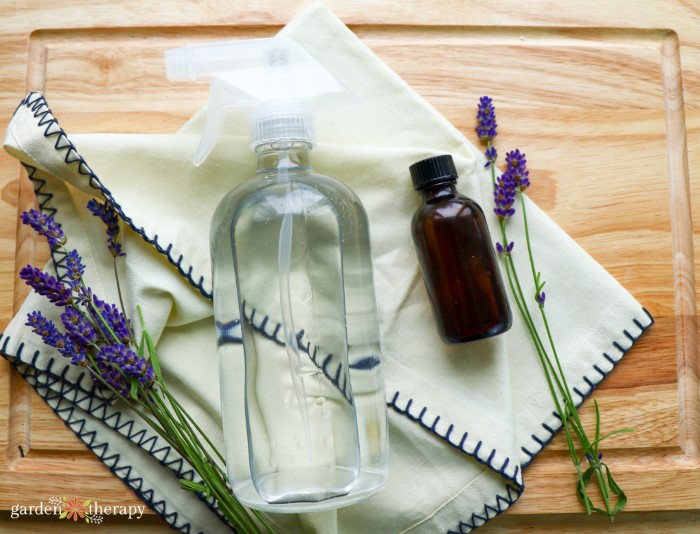 Frequently Asked Questions About This DIY All-Purpose Cleaner
What Surfaces Can I Use This Cleaner On?
This recipe is useful for spraying and wiping down all kinds of surfaces such as kitchen counters, sinks, bathroom surfaces, door handles, and more.

This alcohol-based cleaner is much gentler on your home surfaces but still tough on surface messes. It's safe for use on granite countertops, although you may prefer to use this diy granite counter cleaner.
How Long Will This Natural Cleaner Last?
The alcohol content in this recipe will prevent bacteria and mold growth. However, its potency will wane over time. Discard any unused cleaner after one year to be safe.

Avoid contamination by sterilizing bottles, equipment, and surfaces before mixing your products, and always wash your hands thoroughly before and after mixing. Factors such as temperature, storage conditions, sanitation when preparing the recipes, and the quality of the ingredients, may also impact shelf life.
How Can I Store This Natural All-Purpose Cleaner?
Store the finished products in a cool, dark space when not in use. Make recipes in small batches and discard any that have taken on a different appearance, colour, or smell since you created them.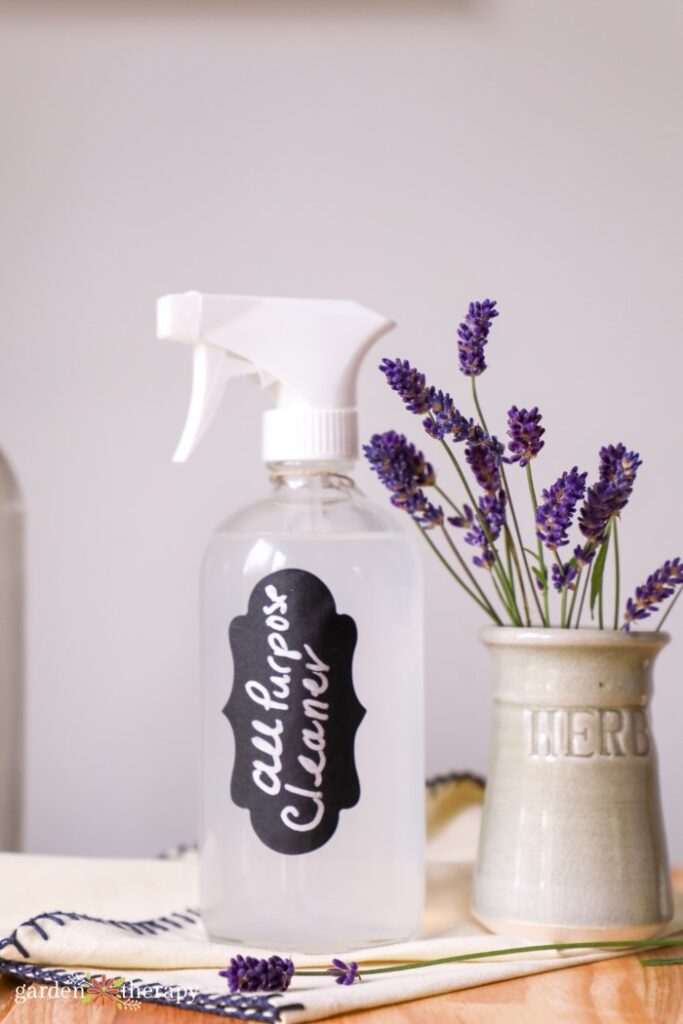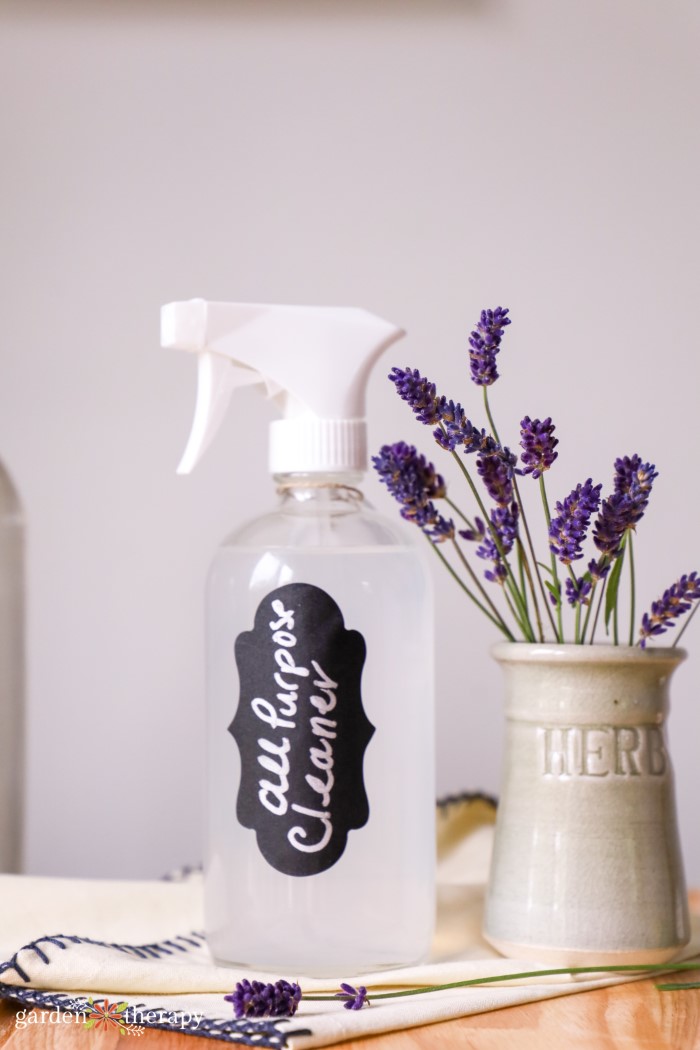 If you have any more questions regarding how to use natural cleaners, feel free to leave them in the comments down below.
More Homemade Cleaners to Try
DIY All Purpose Cleaner With Lavender and Alcohol
Use this diy all-purpose cleaner for all the surfaces in the house that need refreshing and disinfecting. Makes 880 ml of cleaner.
Instructions
Measure your alcohol and water.

Use a beaker or funnel to add your water, alcohol, and Castile soap to your spray bottle.

Add in your drops of essential oil.

Add the lid to your bottle and shake to combine.

Before each use, shake well.

Store in a cool, dark space. Discard any unused cleaner after one year.