Love those awesome fizzing bath bombs but don't want to spend $6 a piece? It's easy to make your own with natural ingredients that soften your skin. Rather than large round bath bombs, I like that these are half the size. It is just enough for one bath which makes them go a lot further. Using floral or decorative molds makes these bath bombs look pretty and a breeze to make.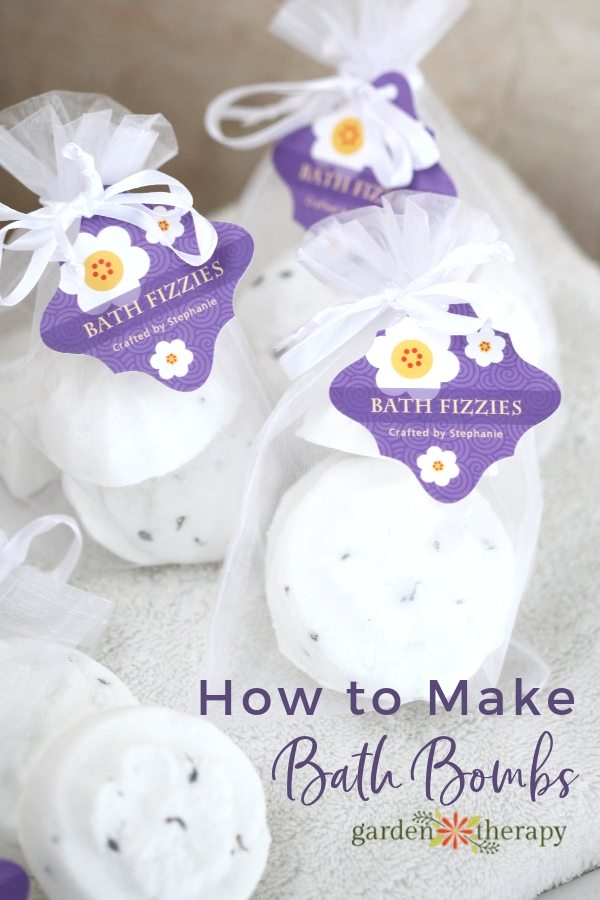 As this recipe is part of the Natural Skincare Series, the ingredients are natural and safe. While there are many other recipes that recommend using synthetic fragrance and coloring, there are many options available that are 100% natural and will not harm you when absorbed into your skin. These are colored with turmeric (yellow) and ratanjot (purple) giving them a subtle color fitting for natural bath products.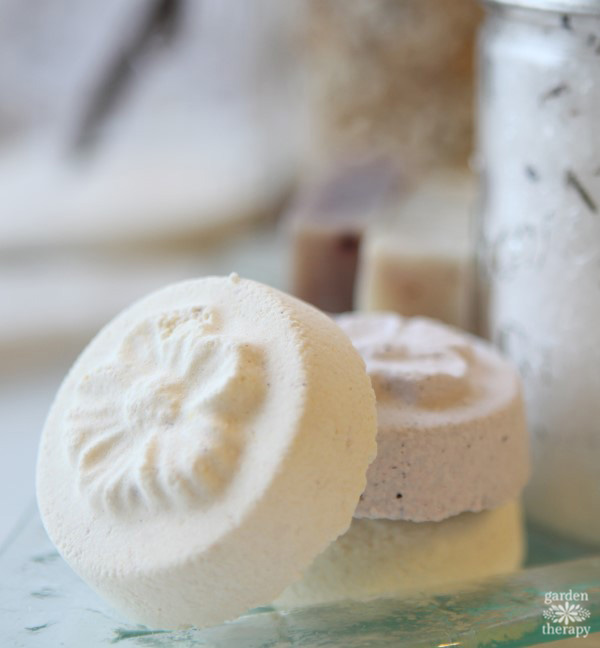 You can feel confident that when you use these natural products or give them as gifts, that they are healthy for the body.
Ingredients / Materials:
2 cups baking soda
1 cup citric acid
100% pure witch hazel
spray bottle
10-20 drops of 100% pure essential oils (do not use fragrance for any bath or body products)
natural colorant (green=spirulina, yellow=turmeric, purple=ratanjot)
plastic molds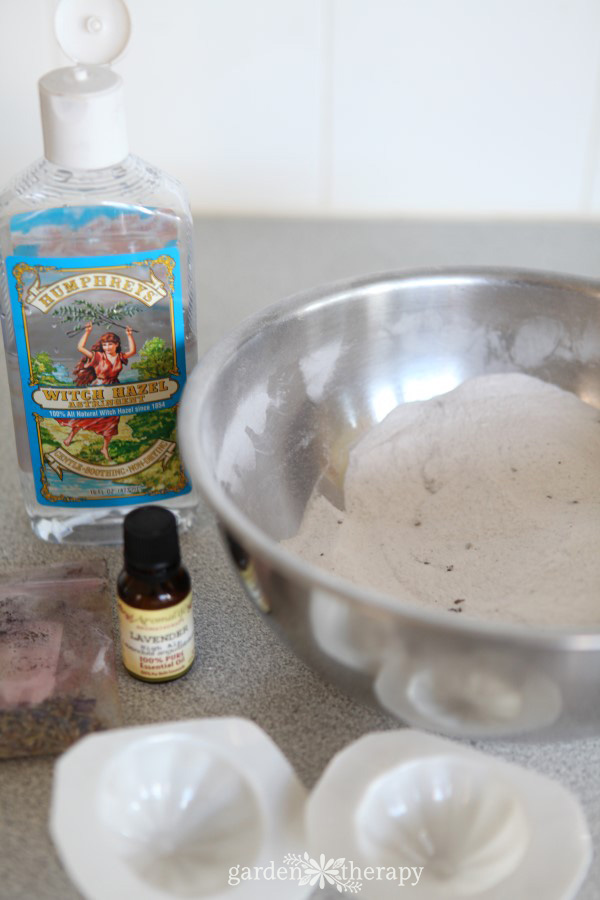 Make it!
1. In a large bowl, measure in the baking soda and citric acid and mix well.
2. Add a 1/2 teaspoon of coloring and mix well. Add more coloring if you want a deeper color, but keep in mind that too much coloring will leave a ring in your tub, so go easy. The color will become more pronounced when you add the witch hazel anyhow.
3. Add 20-30 drops of essential oils and mix well.
4. Using an atomizer or spray bottle filled with which hazel, spray the entire surface of the powder mix and mix with your hands. Keep spraying and mixing rapidly until the mixture holds together when scrunched with your hand (think of making snowballs).
5. Working quickly, firmly press mixture into molds. You can use soap-making molds, chocolate molds, ice cube trays, or even plastic Christmas tree ornaments that snap into two parts. The key is that they are plastic and large enough for the bath bomb to combine and set.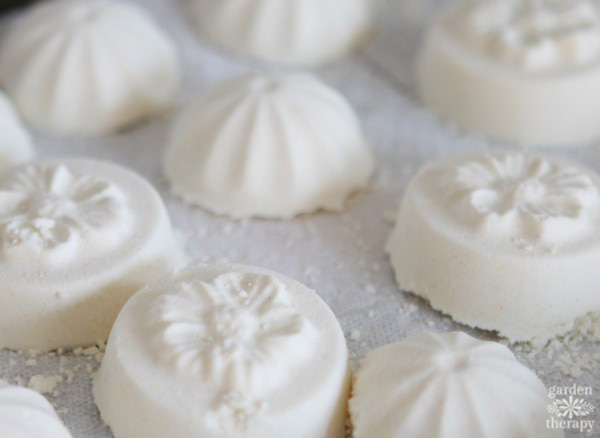 6. Gently tap the mold so that the bath bomb releases and carefully lay on a towel or tray to dry.
7. Let the bath bombs dry for 30 minutes or until they are firm and won't fall apart.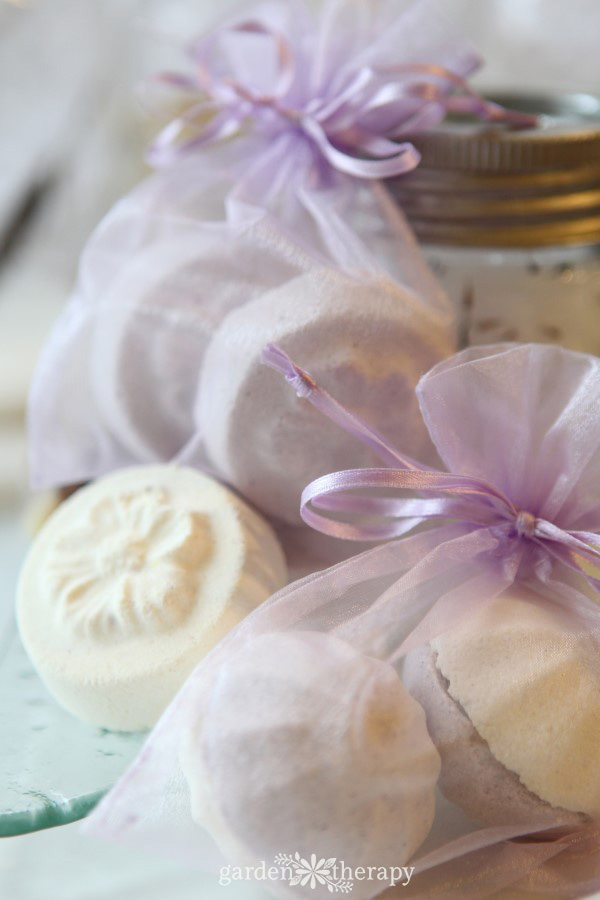 To make a round bath bomb, over-fill two round halves and press them together firmly before tapping the molds to release the bath bomb. Or you could simply package them up in pairs in an organza bag.